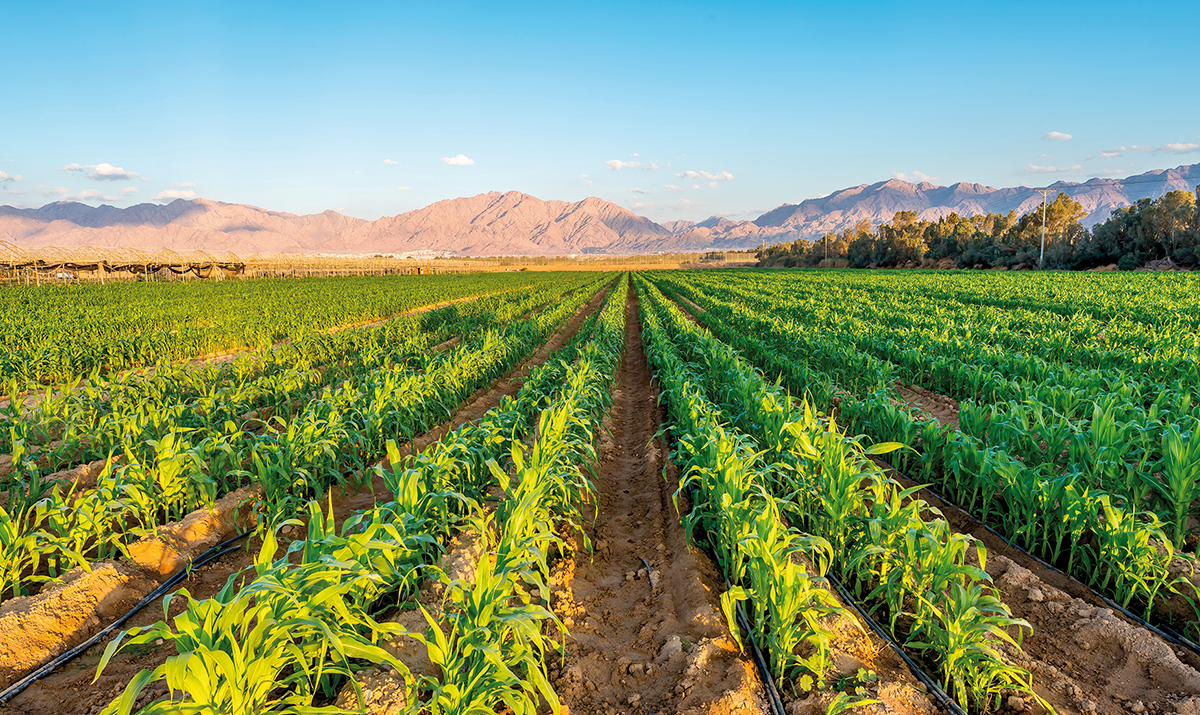 17 Nov

Oman sets path to greener tomorrow
The nation's net-zero ambitions are driving green transformation across all segments of its industrial value chain
With the scientific community agreeing that in order to avert the worst impacts of climate change and preserve a liveable planet, the world needs to reach net-zero by 2050, countries around the world have begun to take action. More than 70 nations have now set a net-zero target, with Oman outlining their goal in late 2022 when a royal decree to approve an ambitious national plan was passed by Sultan Haitham bin Tariq. 
In line with Vision 2040, Oman aims to reach net-zero carbon emissions by 2050 and is set to establish a sustainability center that will play a pivotal role in overseeing the delivery of the long-term strategy. One of the key areas within the plan is to explore green hydrogen and the country has set a target of producing one million tons by 2030. Such is the enormity of transitioning to a net-zero world — which the United Nations describes as "one of the greatest challenges humankind has faced" — that for Oman to reach its target it requires cooperation and credible action to be taken across all segments of its industrial value chain. 
When it comes to the aviation industry, cutting down the sector's carbon footprint is crucial to the success of the nation's net-zero ambitions. This is where the Civil Aviation Authority (CAA) have an important role to play. "We have created and are leading an aviation environment committee that is represented by the entire aviation sector including various airline operators, airports, academia and other related players," declares Naif Al Abri, President of the CAA. "We aim to be a pioneer in green innovation in aviation and switching to sustainable aviation fuel will be a vast contributor to achieving our goals. We are also looking to increase the use of electric vehicles in airports and utilize hydrogen in our operations. A project to utilize solar energy to power Oman's airports is also currently in its initial phase."
While numerous changes will be introduced in the aviation industry in the years ahead, when it comes to developing new areas there is already a successful blueprint in place. Khazaen Economic City is an integrated logistics and industrial hub that incorporated sustainable elements throughout the development stage in order to substantially reduce its carbon footprint. "Sustainability at Khazaen began in the concept stages and planning of the town. For example, we introduced a labor village in each 2.3-square-kilometre cluster to minimize carbon dioxide emissions from transportation," explains Salim Al Thuhli, CEO of Khazaen Economic City. "Laborers do not have to take a vehicle to work as factories, shops and warehouses are within an eight-minute walking distance. Each cluster contains around 8,000 laborers, which represents a heavy carbon footprint if commutes were done by vehicle. We started with the concept of sustainability, including introducing waste management and recycling. Now that these systems are on the ground, we are attracting similar-minded investors."
Another company that has placed sustainability at the forefront of its operations is Oman Environmental Services Holding Company (be'ah). Responsible for solid waste management throughout the country, it aims to achieve an 80% diversion of generated waste from landfills by 2030 and reduce the average daily waste generation per person from 1.2kg to below 1kg by 2040. "We serve Oman from the north to the south, with more than 50 million kilometers of travel required each year. We are implementing measures to cut our emissions by half between 2025 and 2030 and hit net-zero emissions before 2050. We are currently assessing our environmental impact and will use this as a basis to develop a solid plan," reveals Tariq Ali Al-Amri, CEO of be'ah. 
SOHAR Port and Freezone is also set to play a major role in supporting Oman's net-zero ambitions. Oman's largest port and industrial complex, handling almost 60 million tons of cargo a year, it is one of the world`s fastest-growing port and free zone developments and lies at the center of global trade routes between Asia and Europe. 
"Being an industrial gateway, we deliver a considerable amount of the country's carbon dioxide emissions. The country has taken very promising steps in this direction due to advances and investments in the energy transition, renewables and green hydrogen," explains Emile Hoogsteden, CEO of SOHAR Port and Freezone. "Oman is an attractive base for producing green products and shipping them worldwide. However, it is essential we not only export green hydrogen but expand our manufacturing base and attract foreign companies, factories and plants to make use of the green hydrogen we produce. We want our green production facilities to create in-country value, jobs and wellbeing for our citizens. Sohar plays a crucial role in this because we already have a base and investors. Companies know they can develop if they come here, which is crucial to Oman's green strategy. By 2050, SOHAR Port and Freezone will be a fully functional integrated industrial logistics port complex with net-zero carbon emissions; we aim to be the best place in the GCC and the rest of the world for manufacturing green goods."