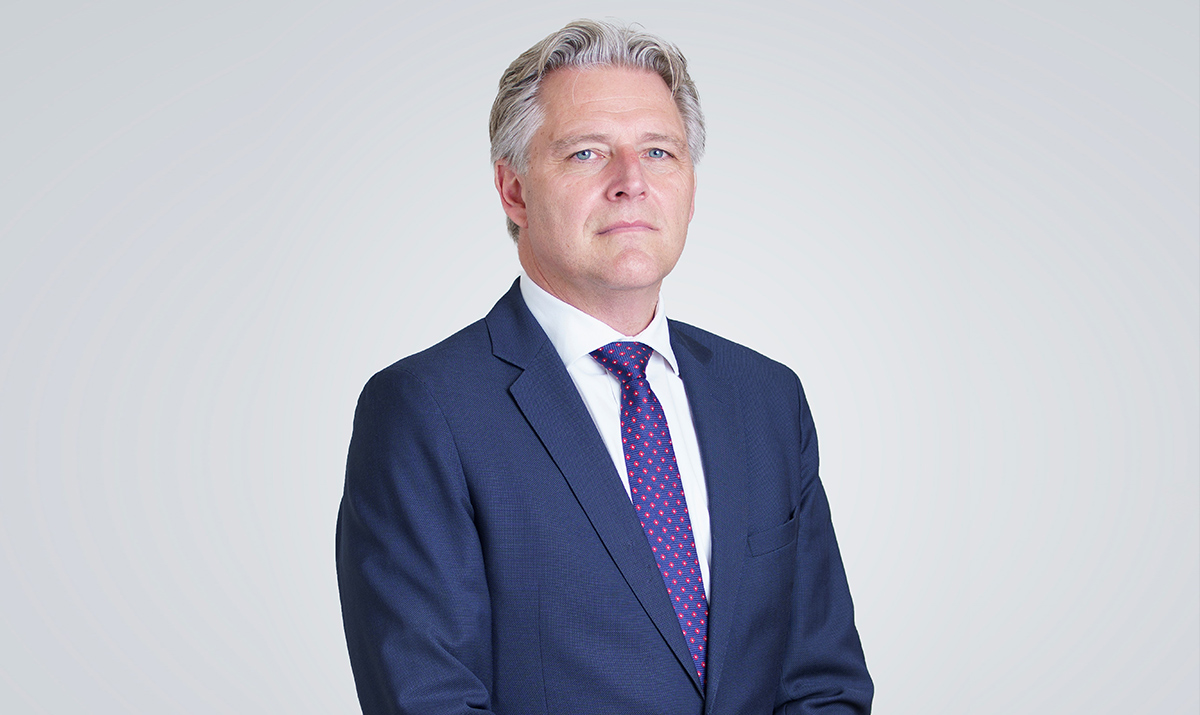 30 May

Interview with Emile Hoogsteden, CEO, SOHAR Port and Freezone

What potential does Oman have to become a substantial global logistics hub?

Oman is a very stable country in terms of its geopolitics, economics and legislative environment. Additionally, it is located outside the Strait of Hormuz. It is at a crossroads between both west and east and north and south. We connect not only Asia, Europe and the United States, but also Africa, the Indian subcontinent and South Asia. We have strong international ties. Additionally, we are becoming more connected by land. For example, the road from Sohar to Riyadh has opened up and rail is being developed between Sohar and the Emirates and from the Emirates into Saudi Arabia. Connectivity is increasing. Sohar plays a significant role in Oman's growing logistics sector. We are building our connectivity overseas with every passing year, with more and more direct connections to ports every day. One of the areas we want to develop is the food transportation logistics sector as there is a considerable market in the region. We want to provide a base from Sohar and Oman covering the entire GCC region and beyond. It is a perfect opportunity.

How significant is SOHAR Port and Freezone's contribution to Omans' growing economy?

Oil and gas prices have gone up significantly, which has led to a considerable rise in revenue for the country.  While this is a large factor in our recent growth, it is not the only factor. SOHAR Port and Freezone has contributed a significant amount to the economy. During the COVID-19 pandemic, business continued, the freezone developed and companies invested. A key enabler of this is our location and geopolitical situation. Sohar is the gateway to Oman, and Oman is very stable. Around 70-75% of imports and exports pass in and out of Oman via Sohar. The port started in 2004 and has been growing steadily for 18 years. Companies are willing to invest and expand here because of the stability of the country and strong position of SOHAR Port and Freezone. They know that trade will continue, and their investment is safe. SOHAR Port and Freezone contributes 2.6% to Oman's gross domestic product. However, this is a direct contribution. If you also consider its indirect contributions, it is double that. For every terminal factory that is in the port, a service provider is needed to have lunch delivered or brochures to be made and so forth. Sohar has produced 26,000 jobs since its inception both directly and indirectly. This is particularly impressive for the Al Batinah region.

How does the facility's unique management system contribute to helping clients set up investments and do business in the country?

SOHAR Port and Freezone is joint venture between the Omani government — represented by Asyad Group — and Port Rotterdam. Our two substantial shareholders have a strong understanding of the logistics sector. Rotterdam plays an essential role because it has been one of the top global ports for 40 years. It is the largest port in Europe and has been the largest in the world. They pass on a lot of knowledge and skill as well as a network we can tap into. They have helped us build up our infrastructure, our reliability and our credibility.

The port and freezone are integrated in a 50:50 shareholder basis under one commercial management structure, with each segment strengthening the other. There are no separate departments or buildings to go to or separate permits required. We have a management team, a commercial team and a technical team. We are set up on a one-stop-shop model; the customer comes to us, and we help customers arrange everything. The setup makes it administratively very easy. Furthermore, our staff accompanies companies in getting permits and approvals. We focus on the combination of port and freezone, each one assisting and strengthening the other. There are numerous activities in the port that lead to downstream activities in the freezone, such as containers coming in and going to the warehouses and shared value-added services. For example, the refinery's products can be used in manufacturing activities in the freezone or exported. Our single management and commercial team looks at the port and freezone as being connected. We seek clustering synergies between tenants to accelerate their development.

Many global investors have invested in Sohar, including Brazilian, Dutch, German, Indian, and Chinese partners. While we benefit from the free trade agreement between Oman and the USA, most of our clients are primarily not US-based companies but ones using Sohar to receive goods, add value and send products to the USA. We expect that more US companies will establish themselves in the region and make use of our free trade agreement. There are so many opportunities, and the market is growing. In the freezone, we have no value-added tax or import-export duties. We allow 100% foreign ownership, have no income tax and give investors a 25-year tax holiday. Additionally, there is no worry that investments will be nationalized.

How is SOHAR Port and Freezone different from other major ports in Oman, such as the port of Salalah?

The port of Salalah is managed and operated by Salalah Port Services Company, a publicly listed company shared between Asyad Group and APM Terminals. The latter company is one of the world's largest container terminal operators. However, Salalah's freezone is run by Asyad Group. At SOHAR Port and Freezone, the shareholders are the same and have the same interests. Management is the same and all departments are the same. We meet every day, and everything is discussed openly. Administrative, commercial and financial activities are all done together.

How significant is SOHAR Port and Freezone's role in supporting Oman having net-zero carbon emissions by 2050?

If Oman wants to meet its 2050 net-zero goal, Sohar needs to be net-zero by 2050. Being an industrial gateway, we deliver a considerable amount of the country's carbon dioxide emissions. The country has taken very promising steps in this direction due to advances and investments in the energy transition, renewables and green hydrogen. Oman is an attractive base for producing green products and shipping them worldwide. However, it is essential we not only export green hydrogen but expand our manufacturing base and attract foreign companies, factories and plants to make use of the green hydrogen we produce. We want our green production facilities to create in-country value, jobs and wellbeing for our citizens. Sohar plays a crucial role in this because we already have a base and investors. Companies know they can develop if they come here, which is crucial to Oman's green strategy. By 2050, SOHAR Port and Freezone will be a fully functional integrated industrial logistics port complex with net-zero carbon emissions; we aim to be the best place in the GCC and the rest of the world for manufacturing green goods.

What kind of new digital technologies is the port and freezone utilizing?

We have embraced digitalisation in all aspects. We aspire to be the best port in the GCC. To do so, all the communications must be transparent, our visibility must increase and our predictability must remain high. An important set of tools in this arena are new digital innovations. Digital technologies are enablers that work at different levels. The basic tier is introducing new information technology systems so invoices and payments are clear and sent automatically. The second tier is having one's operational exchange information passed in real time without any mistakes; everything we communicate with our tenants, vessels or any working parts should be on time, clear and correct. The third tier is utilizing innovative smart tools. These could include drones to inspect jetties, which allow us to improve our maintenance activities and lower disruptions to our clients' operations. Additionally, tools like route scanners can help us find the best transportation possibilities and combinations for customers from point A to point B via Sohar. This allows for different shipping possibilities, better connectivity and lower carbon dioxide emissions. We plan to grow our intelligent services to go beyond day-to-day operations with increasing predictability and ease of use. We are focused on diminishing bottlenecks and increasing clarity for our clients.