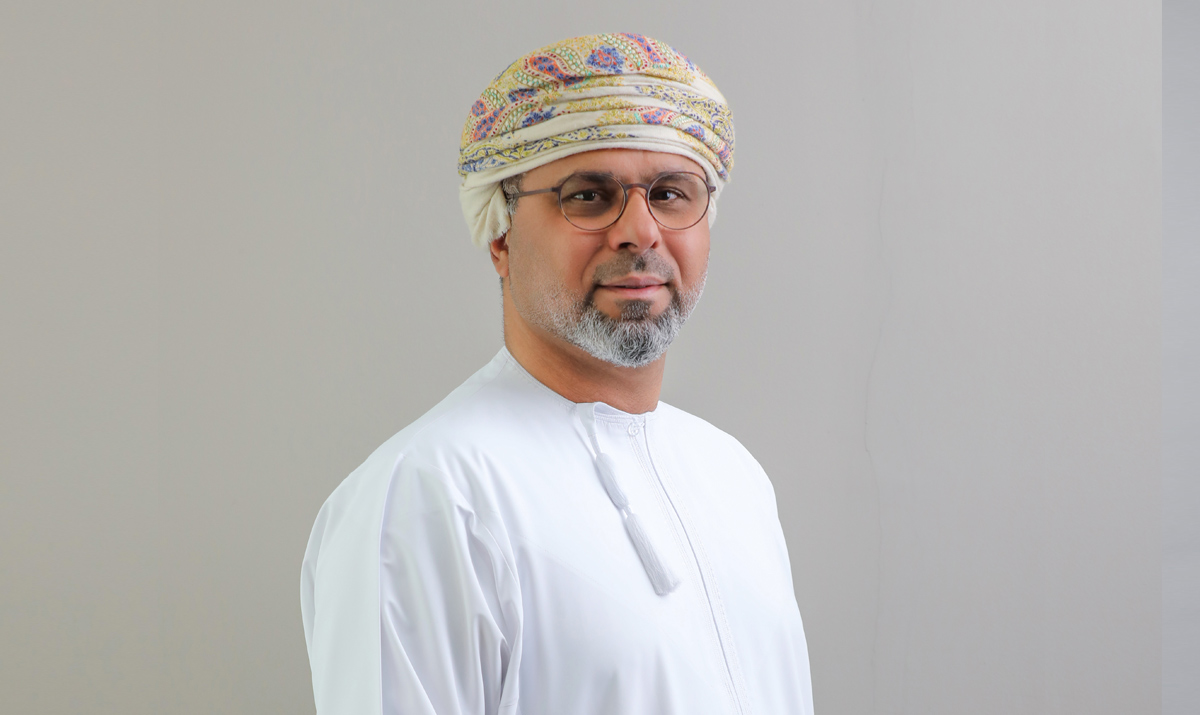 30 May

Interview with Tariq Ali Al-Amri, CEO, Oman Environmental Services Holding Company (be'ah)

Can you give our readers a brief history of why Oman Environmental Services Holding Company (be'ah) was created?

Waste management was not very sophisticated in the 1970s and 1980s. At the time, government policy on waste management simply mandated keeping the country clean. The focus was on collecting and disposing of waste, with the latter activity involving 317 open dumpsites in places 20-30 kilometers away from residential areas. As Oman developed over 20 years, some dumpsites ended up in the middle of neighborhoods, which created pressing issues for the community and the government. The state sought consultation to attack the problem with a new perspective and transform the entire value chain of national waste management. The consultancy came up with many recommendations, including centralizing waste management and establishing a commercial company to assume waste management duties all over the country. Previously, we had four different municipalities responsible for the collection and disposal of waste, with services limited to household waste.

Oman Environmental Services Holding Company was established in 2007 but took a while to kickstart its comprehensive plan. In 2012, we presented a strategy to transform waste management, focusing on addressing dumpsites and safeguarding the environment. Our top priority in 2012 was to close dumpsites and replace them with engineered landfills based on best practices set by the United States Environmental Protection Agency and the EU. We successfully managed to take more than 317 dumpsites out of service and replaced them with 11 engineered state-of-the-art landfills in each governate. The central landfills are supported by our current 16 transfer stations where waste is collected from all residential and commercial areas and transported to the engineered landfill. Seven new transfer stations are currently under construction.

However, replacing the old dumpsites is not our overall objective. Our ultimate goal is to shift from providing waste collection and disposal towards using waste as a resource and add value to the day-to-day lives of our citizens. The consumption behavior of people all over the world has created tremendous pressure on natural resources, with some pushed to depletion. Our role at be'ah — despite acting locally in Oman — is to embrace global responsibilities; we cannot view our role as simply a local venture. We live on one earth, and it is our responsibility to protect it and safeguard the future of generations to come. We are actively working to create circular economies and not only deal with waste but reduce waste at its source. We work with manufacturing companies on design processes to minimize and eliminate waste from production operations.

One of the main drivers for the Oman Vision 2040 program is the environment, including a commitment to reaching net zero carbon emissions by 2050. We serve Oman from the north to the south, with more than 50 million kilometers of travel required each year. We are implementing measures to cut our emissions by half between 2025 and 2030 and hit net-zero emissions before 2050. We are currently assessing our environmental impact and will use this as a basis to develop a solid plan.

Can you give us a description of the company's current landmark projects and initiatives it has underway?

We are currently generating around 5,500 tons per day of municipal waste. We aim to divert 60% of our waste away from landfills by 2030 and 80% by 2040, which will require a very aggressive plan. Our core approach is based on further recycling of waste and recovering value largely using waste-to-energy facilities. We have developed a budget for this initiative that is now in the preliminary tendering stage. The idea is to establish a waste-to-energy plant in Barka that will process 4,500 tons per day of waste located 45 kilometers from Muscat. All waste from the Muscat region, South Al Batinah, Ad Dakhiliyah and part of North Al Batinah will be handled by this plant, which will generate 130-160 megawatts. It is expected to come on line in by 2028. This will be a huge step towards meeting our 2025 goals. The project is aligned with Oman's Vision 2040, which aims to convert the country into a sustainable and varied economy. We are partnered with the Oman Power and Water Procurement Company and the Authority for Public and Service Regulation to attain these goals.

Additionally, we are building a giant hazardous waste treatment facility in Sohar, which was another project identified by the government when we were established. The industrial sector in Oman is growing at a rapid pace. Back in the 1990s, our level of industrial waste was extremely limited. However, with all the new developments taking place in Sohar and Duqm, the level of industrial waste has increased substantially. We are going to invest well over $100 million in this project and have already completed the first phase. The second and final phase is in the tendering stage. We aim to appoint an engineering, procurement and construction entity to construct the remaining facilities and commission the facility in 2024 or 2025. Once on line, the facility will be able to handle all types of hazardous and industrial waste in the country whether it involves the petrochemicals, oil and gas or pharmaceuticals industries. We want to engage international companies to help us with the construction. We are currently working with an Italian company to build internal capacities to operate such a facility, and plan to network with companies from France, Germany and Belgium. We are very keen to establish cooperation with international partners as these facilities will support the industrial growth of Oman.

We are also focusing heavily on recovering value through recycling, especially regarding plastics but also all types of waste such as used tires. We are teaming up with Oman Cement Company to use old tires to provide them with alternative fuel. We are also working with many small to medium-sized enterprises (SMEs) to generate different products from used tires. Additionally, we have established a factory in Oman to recycle lead acid batteries and are moving into cardboard and paper. We want to produce value recovery for every kind of waste. We have also teamed with another government entity responsible for agricultural development to establish two plants, one that will create compost and another that will use green waste as feedstock for animals.

What efforts is the company making to support SMEs in Oman, such as its Eco-Innovative Oman program?

A large part of our efforts involves paving the way for SMEs in Oman. Reaching our goals involves both engaging with the private sector at the largest levels and smallest levels. The waste management sector possesses many opportunities for entrepreneurs to establish related businesses. We work closely with these entities by providing materials to create new products and aiding in their development from a business perspective. Launched in early 2020, Eco-Innovate Oman has now graduated two distinct cohorts of Omani small-business owners. The first was predominantly early-stage start-ups, with the second being established small businesses. All SMEs in both cohorts share the goals of focusing not only on financial returns, but also on environmental and social returns. Launched in 2021, the second cohort had an added focus on using environmental, social and corporate governance principles.

What kind of drive are we seeing from Omani youth in the creation of new ideas and companies in Oman?

Although we predicted a certain level of innovation and drive within the younger generation, the response we have seen has surpassed all our expectations. The younger generation is more connected to environmental aspects than the older generation, which is fortunate. They come with a very strong mission and are committed to protecting the environment. Every year that we run the Eco-Innovate Oman program, we see a large amount of young Omanis proposing incredible initiatives. For example, we had one young entrepreneur who came up with a concept to convert paper into egg trays. She outlined the level of paper that would be disposed of and aligned with and co-located herself next to a poultry company. We are developing her concept by sourcing the required raw materials. She was admitted into the program through her drive and commitment, and she is doing very well.

Another commendable young Omani is Sumaiya Said Sulaiman Al Siyabi, who was the first Arab woman to win first prize at the Stars in Science Program organized by the Qatar Foundation for Education, Science and Community Development. She is a biology teacher working for the Ministry of Education. She addressed the issue of microplastic waste through nanotechnology to deal with microplastic waste at the smallest level. We looked at her research and teamed up with her. We are hosting her for one year so she can further develop her concept and try to convert her research into a practical design to take it to the second level of prototyping before testing production. Nothing is more powerful than when the younger generation connects the power of the mind to the heart. It is amazing what they can do.

What level of international participation is required to build a significant waste management sector in Oman, and what kind of investment opportunities are currently available?

Foreign direct investment moves based on certain parameters. One of the main drivers right now is green initiatives; protecting the environment is critical for global investors. By building our new facilities and ensuring a circular economy in Oman at the highest level, we are enabling the participation of investors who are keen to safeguard the environment. This is a major factor in our rapid move to establish our infrastructure.

When we moved into the operational phase of our business, we realized we could not achieve our objectives without engaging with international companies. We did a roadshow in the USA, Canada and South America, and my team went all over Europe and the Far East. We have been largely successful with companies from Europe. Unfortunately, some companies from the USA look at Oman and our waste management sector as a small market. However, things are changing. We are currently moving from collection of waste to waste recovery and the opportunity size has increased tremendously. We have seen more interest from international companies in participating in our projects, including American companies.

Our largest project right now is our waste-to-energy facility, which will require between $600 million and $800 million in investments with participation from international companies. The project will be secured through full private investment on a build-own-operate model. Investment will come from the developer in the form of equity and debt, which will present a good opportunity to enhance foreign direct investment in the country. Moving forward, our drive to create a circular economy for all dimensions of industry will present new opportunities and enhance the level of cooperation between be'ah and international players.

 

What are your top priorities as CEO of be'ah and as a world citizen?

Protecting the environment on a global level is critical. The climate shift that is taking place is having a large impact on Oman. Before 2006 and 2007, we rarely had hurricanes hitting our shores. However, since that time we have had more than 14 hurricanes on our shores or close by. The last one impacted the north of Oman and was massively destructive. Another matter of concern is the level of plastic being consumed and pushed as waste. Around 36% of all plastics being produced is for single use only, with 85% of that going into landfills. Around 98% of single-use plastics are produced out of fossil fuel resources, which puts additional pressure on the environment. By 2050, some studies show that we will have more plastics in the ocean than fish. This is a global crisis and every single human being on this planet is responsible for addressing the issue. Microplastics in the ocean come back to us in the form of food and go into our systems. We need to increase the level of awareness within the younger generation and try to develop a positive responsible mindset towards protecting the environment.

At be'ah we are moving forward on our operational priorities. The first is building a properly structured waste management sector with a regulator and correct legislation and enforcement in place. Secondly, we are actively driving private sector participation in the development of the waste management economy in Oman. The industry is rapidly growing. Before 2011, our waste management sector was of little note. However, it has now passed a value of $100 million. According to our studies, we can easily touch a value of $2.59 billion if we grow aggressively for the next 20 years. We have succeeded and have the potential to achieve more in terms of contributing to the Omani economy, creating employment for locals and creating opportunities for investors.