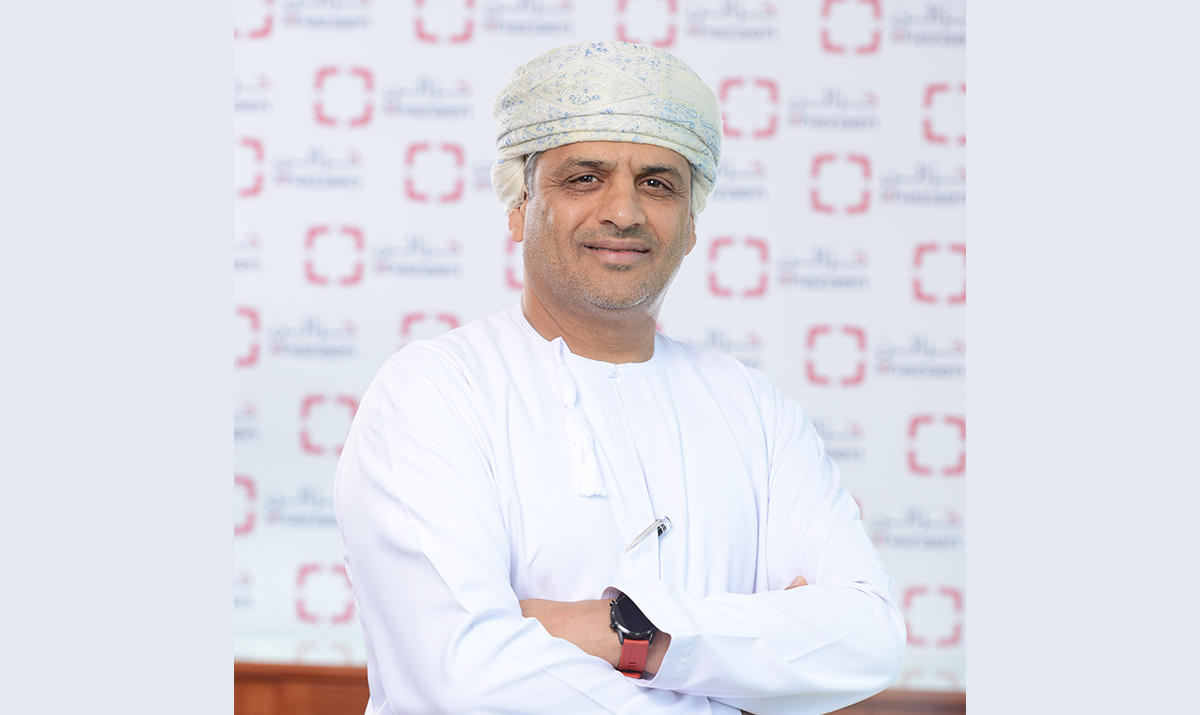 30 May

Interview with Salim Al Thuhli, CEO, Khazaen Economic City

Khazaen Economic City is an ambitious project that stands as one of the largest Public-Private Partnership (PPP) development initiative in the Sultanate of Oman. It is situated in Barka, within the South Al Batinah Governorate, and holds the distinction of being the largest integrated economic city planned for development in that region with the aim to attract foreign direct investments and domestic investments in key-driving sectors such as logistics, industrial, food, pharmaceutical, clean energy and business & technology. Khazaen Economic City's mandate is to attract foreign direct & domestic investments in the following key-driving sectors: logistics, industrial, pharmaceuticals, food, business and technology and clean energy. It is conveniently located within a 30-minute drive from Muscat Airport, allowing for efficient air transportation. Moreover, it is only a 35-minute drive from Suwaiq Port and approximately a 2-hour drive from Sohar Port, providing convenient access to maritime trade routes. These logistical advantages make Khazaen a strategic hub for trade and commerce.

What factors make Oman an attractive market to build a global multi-modal logistics hub?

Over the past two decades, Oman has made substantial investments in its logistics infrastructure, demonstrating its commitment to enhancing connectivity and facilitating trade. Notably, the country has successfully established ports in Sohar and Duqm, expanded the Salalah port, developed the Muscat Airport, and significantly improved its highway network. As a result, approximately 95% of the ambitious logistic infrastructure plans have been accomplished, positioning Oman as a promising logistic hub for both the region and the world.

One of the key factors contributing to Oman's potential as a logistic powerhouse is its strategic location. Situated at the crossroads of major trade routes, Oman offers unparalleled access to a vast population of 2.5 billion people within a mere four-hour flight from the Muscat Airport. This advantageous geographical position presents immense opportunities for businesses and investors seeking to tap into the vast consumer markets of the Middle East, Africa, and Asia. Recognizing the pivotal role of the logistics sector in driving economic growth and diversification, Oman has prioritized its development as part of the Vision 2040 initiative.

Can you give us an overview of Oman's greater industrial hubs and how they complement each other?

With the implementation of various improvements and the concerted efforts of the government in developing logistics infrastructure, Sohar, along with the Sohar Port and Free Zone, has emerged as a prominent hub for importing, exporting, and re-exporting in northern Oman. Boasting a specialization in minerals, Sohar also encompasses petrochemicals and small-scale manufacturing assets. On the other hand, Salalah, situated in the southern region, has also established itself as a significant center for importing and exporting, particularly in the realm of livestock. This location proves to be ideal for the livestock industry due to its proximity to Africa, which serves as a primary source for these products. Additionally, Salalah benefits from its well-equipped logistics and transshipment platforms.

Moving towards the eastern part of Oman, we encounter Duqm's industrial zone, which encompasses a diverse range of sectors such as petrochemicals, fisheries, shipbuilding, and vessel maintenance and manufacturing. This particular hub serves as a vital destination for ship liners seeking maintenance services. Each industrial hub possesses a unique position, shaped by the specific infrastructure and design implemented within its boundaries. It is important to note that these industrial cities are distinct from one another and do not engage in competition. Instead, they complement each other's strengths and are efficiently managed by Oman's esteemed global integrated logistics provider, Asyad Group.

The significance of logistics in the industrial landscape cannot be overstated. Industry and logistics are intrinsically intertwined, and their progress is interdependent. When one thrives, the other naturally flourishes. Therefore, it is imperative to recognize the inseparable nature of these two elements and ensure their synchronized development. By doing so, we can foster a thriving industrial ecosystem that propels Oman's economic growth and prosperity.

 

Khazaen Economic City is Oman's largest economic city connected to Muscat. What unique competitive advantages does the city have when compared to its sister industrial hubs in Oman?

Khazaen Economic City's mandate is to attract foreign & domestic investments in the following major sectors: logistics, industrial, pharmaceuticals, food, business and technology and clean energy."

These make up the central pillars of the economic city. In addition to contributing to Omans' gross domestic product, we also intend to maximize local expenditure, create jobs, and open up new business opportunities for small and medium-sized players. Khazaen is only targeting small and medium-sized industries. The concept of Khazaen is to work, live and play. It is a completely integrated economic city, considered by the Ministry of Housing and Urban Planning as an extension of Muscat. Our position next to the capital gives us a tremendous competitive advantage due to surrounding infrastructure and access to a densely populated area. In a two-hour drive, businesses can reach 3.5 million people. We have easy access to the highway and proximity to Muscat Airport.

One of our key competitive advantages lies in our exceptional support system designed exclusively for investors. At Khazan, we have meticulously crafted an entire ecosystem that empowers investors to achieve unparalleled success.

For instance, we offer comprehensive assistance to businesses in navigating the complexities of banking, facilitating loan establishment, and expediting various processes. Moreover, we provide investors with a multitude of opportunities and pathways to thrive within Khazan's extensive network of companies and services. All these services are conveniently accessible in one centralized location.

In addition, we understand the importance of providing suitable accommodation for the labor forces associated with our investors. To address this, we have developed a dedicated labor village and a residential area, ensuring that the workforce is well-catered for. Furthermore, our upcoming phases include the provision of retail units and social infrastructure, further enhancing the overall experience within our ecosystem.

 

What major milestones has Khazaen Economic City passed in attracting investment and companies?

Khazaen Economic City has successfully attracted a significant number of investors, marking its appeal as a lucrative investment destination. To date, over 100 investment agreements have been signed, with a cumulative value surpassing 820 million USD. This impressive achievement highlights the growing interest and confidence that investors have in the city's potential. One notable investor that Khazaen has attracted is the Global Warehousing Company (GWC), a prominent player in the GCC region known for its extensive warehousing capabilities. Recognizing the potential in Oman, GWC has chosen Khazaen as its base to establish and expand its business operations. With their vast experience and millions of square metres in warehousing infrastructure across the GCC, their decision to invest in Khazaen is a testament to the city's appeal and potential for growth.

Another significant investor is Naqel Express, a Saudi Arabian company that has recognised the opportunities in Khazaen Economic City. Their involvement further strengthens the city's appeal as a preferred investment destination. The inclusion of renowned companies such as GWC and Naqel Express signifies the growing interest from established players in the region, further boosting Khazaen's reputation and credibility.

This year, Khazaen signed an agreement with SARCO, subsidiary of the Qatari Al Mana Group, to establish an integrated logistics centre on area of 37,000 sqm. Investors looking to establish logistics operations will find the Khazaen Logistics hub to be an ideal location. It provides the necessary infrastructure and facilities to support manufacturing, warehousing, and distribution activities.

What is Khazaen Economic City doing to incorporate new innovative businesses in the country's growing technology sector?

The Technology and Business Park within Khazaen Economic City caters to companies involved in technology, innovation, and various service sectors. It offers a platform for research and development, IT companies, business process outsourcing, and other knowledge-based enterprises. The city provides the necessary infrastructure, including reliable connectivity, power supply, and modern amenities, to facilitate the growth of technology-driven businesses.

A major focus of the park is to lay down the necessary digital infrastructure for these entities, which is critical for their success. Our investors and tenants are moving away from traditional methods of running a business towards digitization. For example, Wakud is a manufacturer at Khazaen that collects used cooking oil from households, hotels and restaurants and recycles it to produce biofuel. They now have a digital application whereby any citizen, hotelier or restaurant owner wanting to get rid of used cooking oil can sign up to be part of the environmental project. The company provides tanks free of cost. Once these tanks are filled, individuals can notify the company of the quantity and pickup location for delivery through the application.

The same type of process can be applied with the fruit and vegetable segment. We are working on digitizing all logistics at our factories. All tenants can apply any transportation services or logistic surfaces through the application. It offers all the carriers at market rates. Most tenants are moving away from the traditional way of running businesses because of the benefits digitization offers. In fact, many businesses cannot be run without digital operations, such as Wakud. Digitization is an essential component of the city as it is a significant component in running company operations and reaching commercial targets. Digital components are also found within the city's security systems and are used in controlling the environment, monitoring vehicles, and assessing daily weather parameters.

How has Khazaen Economic City incorporated sustainable elements in the development of the city?

Sustainability at Khazaen began in the concept stages and planning of the town. For example, we introduced a labor village in each 2.3-square-kilometre cluster to minimize carbon dioxide emission from transportation. Laborers do not require to take a vehicle to work as factories, shops and warehouses are within an eight-minute walking distance. Each cluster contains around 8,000 laborers, which represents a heavy carbon footprint if commutes were done by vehicle. We started with the concept of sustainability, including introducing waste management and recycling. Now that these systems are on the ground, we are attracting similar-minded investors.

Beyond Wakud's biodiesel operations, we also have a factory from a company headquartered in the United Kingdom that deals with decarbonization. They collect carbon from factories and inject it into the ground where rocks can absorb the carbon and turn it to rock. Oman is one of the best locations for carbon capture because the layer of stones is very shallow, around 500 meters or less. In other countries, carbon capture and storage activities are more costly. We managed to bring in a factory of a Saudi Arabian group that produces recycled paper trays for eggs. Previously we did not have paper trays for eggs in Oman.

Why is Khazaen Economic City an ideal location for US investment?

Our free trade agreement with the USA is a key selling point. We capitalize on this when we are in discussion with investors as many countries do not have the same bilateral trade agreements, such as Saudi Arabia and the UAE. In the region, only Qatar has a similar agreement. The agreement allows investors to produce in Oman and ship products directly to the USA with zero taxes. It has been a tremendous help in developing business for both markets. Oman does not have a significant population.

However, Oman is a gateway to larger markets such as Saudi Arabia and other large regional markets. Khazaen also represents an attractive location for US investors in technology. We have state-of-the-art infrastructure. Additionally, information and communications technology companies require factories and strong logistics, which Khazaen provides. There is a possibility to establish a free zone for US companies for corporate offices and factories. Oman has a talented workforce that is more cost-effective than labor in the USA. We are also building a substantial pharmaceuticals sector, which is a key sector for the USA and presents competitive opportunities. Khazaen also capitalizes on its relationship with the Ministry of Health and gives investors the possibility of lucrative and smooth investment offering in terms of approvals and support in medical technologies and medicines. Other opportunity areas for US businesses include developing the nascent food segment in the region and bringing in the USA's tremendous expertise in real estate.

What further developments are expected at Khazaen Economic City in 2023 and beyond?

Part of the highway construction is complete; we will have direct access to the highway, which is a significant milestone. While we have begun production in Khazaen's pharmaceuticals segment, I want Khazaen to contribute to reducing imports of medical items by upping local production. We are strategic partners with the Ministry of Health in driving import reductions through localizing investments in the pharmaceutical sector. Currently, 95% of the country's pharmaceutical items come from outside of Oman, which comes with added costs. I also want to see Omanis enjoying their work and taking advantage of our retail sections while solidifying Khazaen's position as a green city.