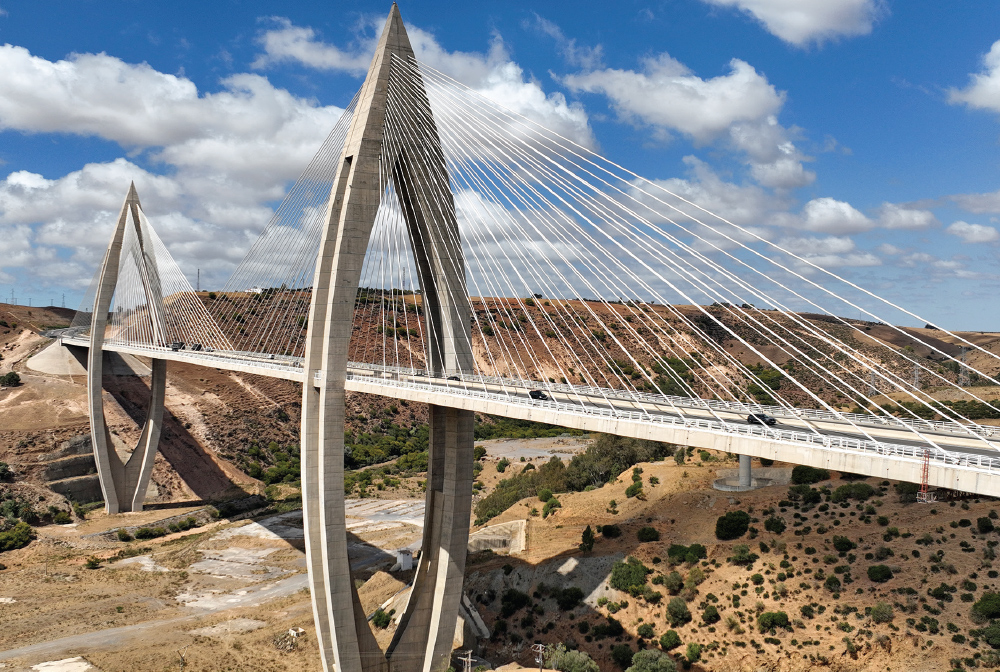 19 Jul

Discover Rabat-Salé-Kénitra region
Dynamic Rabat-Salé-Kénitra is a leading illustration of how each of the country's 12 regions offer investors unique benefits
Thanks to the vision of King Mohammed VI, Morocco's incredible economic evolution has made the nation a hotspot for international investors. "Ambitious reforms and important public investments have given our country a very privileged position in relation to the outside world," asserts Nejma El Houda Bouamama, general manager of the Regional Investment Center for Rabat-Salé-Kénitra (Rabat Invest).
Rabat Invest is responsible for developing, incentivizing, promoting and attracting investment, and supporting all businesses across Rabat-Salé-Kénitra (RSK), a region that offers a preeminent illustration of Morocco's advantages for investors. 
Located on the northwest coast between Casablanca and Tangier, the area is home to about 5 million people and contributes around 15.3% of national gross domestic product. RSK covers almost 6,800 square miles, which include Morocco's administrative capital Rabat, the city of Salé on the opposite side of the River Bouregreg and the city of Kénitra that lies about 25 miles north of Rabat.
According to El Houda Bouamama, "Our region is in a strategic location at the confluence of motorways and our infrastructure is excellent." Within that infrastructure is over 3,500 miles of roads, about 450 miles of railway including Africa's first high-speed line, an international airport and the first tramway in North Africa that links the cities of Rabat and Salé. 
RSK also contains 22 industrial zones and plenty of free space for large-scale investment projects, she notes: "Our next-generation zones are on par with international standards and we are the only Moroccan region with four industrial acceleration zones (IAZs). RSK also offers a diverse workforce, it is home to most of Morocco's engineering schools and is the only region to have four universities, which includes the elite Mohammed VI Polytechnic University UM6P. In addition, we have a very favorable business environment, while our natural green environment and climate make RSK a particularly pleasant place to live." 
The region's advantages have nutured a dynamic and rich economy. For instance, it contains almost a third of the country's car manufacturing capacity and leads the nation in agricultural added value. Pharmaceuticals, textiles, aeronautics, the knowledge economy and outsourcing are further strengths and all of its industrial ecosystems have attracted global names, with Stellantis, Adient, Lear Corporation, Danone, Fruit & Loom, Cap Gemini, AXA, Webhelp and Amazon being just a few examples.
In 2022, RSK drew in another $9.56 billion in new investment projects — 104% more than in the previous year — that are expected to generate over 142,000 jobs, making it the top location in the country for employment creation. 
Among these projects was Stellantis' commitment to doubling capacity at its production site in Kénitra to 400,000 cars a year and Smurfit Kappa, one of the world's biggest paper-based packaging companies, deciding to construct its first Moroccan plant in Rabat, which Saverio Mayer, CEO of Smurfit Kappa Europe, described as "an area with significant growth potential," when the $3.5-million project was announced. 
That potential covers all RSK's established strengths, as well as emerging sectors like green energies, creative industries and entertainment. "I have a very ambitious plan for targeting future investors and believe new industrial ecosystems can emerge, thanks to RSK's important assets," reveals El Houda Bouamama; "For example, we have launched a gaming city in Rabat that can also become a global gaming ecosystem for e-sports and many other things."
Another sector that presents huge opportunities and is increasingly bringing in investors is tourism. The entire region is packed with historical, architectural, natural and cultural treasures, as was recognized last year when Rabat was chosen to be 2022's Capital of African Culture. "Our tourism offering is extremely diversified. We have attracted big hotel operators like Marriott, Conrad, Ritz and soon Four Seasons, and rural tourism and tours are other areas of interest. I invite everyone to discover RSK region."