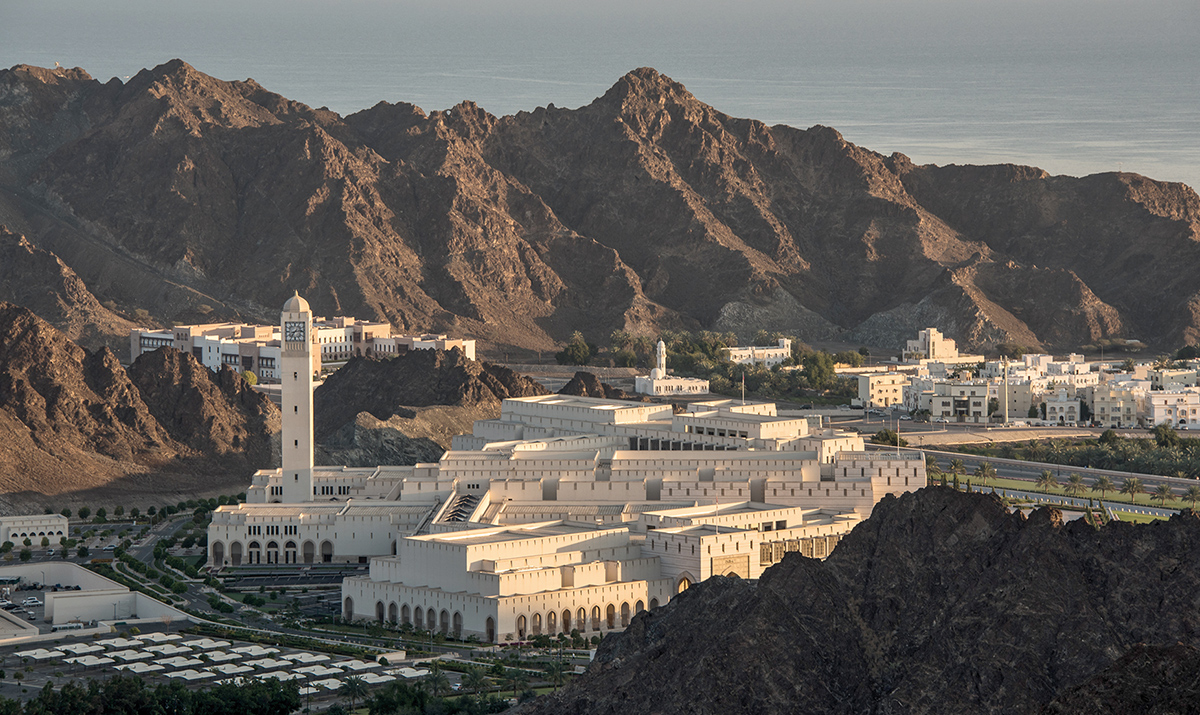 17 Nov

Vision of a new age for Oman
The Vision 2040 blueprint has seen Oman take huge strides towards leading the world in manufacturing, logistics and innovation
Back in 2018, an ambitious project was unveiled by the late Sultan Qaboos bin Said Al Said that sought to bring the Sultanate into the ranks as one of the world's most developed nations. An initiative to move away from an oil and gas-reliant economy to a more sustainable knowledge-based one, it was named Oman Vision 2040.
Two years later, Haitham bin Tariq, Sultan of Oman, approved the launch of Oman Vision 2040. Not only did it outline the need to prioritize a diversified, dynamic and globalized economy that is focused on innovation, but it stressed the importance of creating an efficient and competitive private sector.  It also revealed a desire to increase the rate of Omani nationals in the private sector to 42% and increase foreign investment to 10% of GDP.
"Oman's Vision 2040 is a framework of comprehensive socio-economic strategies built on past achievements that aim to realize Oman's economic development and future vision by the year 2040," explains Khamis bin Saif Al Jabri, Chairman of Oman Vision 2040. "Oman's society has constantly evolved while remaining rooted in a unique Omani identity that celebrates cultural diversity. Traditionally, the country utilized its oil revenue to foster growth. However, our future lies in transitioning from reliance on finite resources towards innovation and knowledge. The Oman Vision 2040 process is not merely based on economic diversification; it is a holistic approach that places a premium on ensuring equitable growth and reinforcing local value while encompassing every Omani citizen in its scope. The initiative offers strategic paths and policies with clear milestones, timelines and evaluation metrics aligned with both domestic and international standards. Realizing the objectives of Oman's Vision 2040 initiative is not solely the government's duty. It relies on a united front and proactive participation involving citizens, the private sector and civil society organizations."
Consisting of four pillars and 12 priorities, Oman Vision 2040 seeks to create a sustainable and environmentally conscious economy, a society of creative individuals and a diversified economy based on innovation and responsible state agencies, including a swift and effective justice system. While the initiative represents a long-term plan for Oman, its launch coincided with the onset of COVID-19 and proved extremely useful in successfully navigating a path through the global pandemic. 
"It complicated all national agendas and ours was no exception. However, instead of the crisis being a hindrance, we used it as an unexpected catalyst to enhance our resilience. It forced us to think and act more adaptively. As they say, change is the only constant," reveals Al Jabri. "We recognized that translating the initiative into tangible outcomes required institutionalizing new systems and structures. We embarked on a detailed change management process to ensure our reforms were not just superficial but deeply ingrained in the fabric of our governance. This allowed us to establish strong roots for our vision and ensure its longevity. In June 2023, the International Monetary Fund concluded that Oman had made decisive strides in its Oman Vision 2040 program. While we have made considerable progress, complacency has no place on our roadmap. Our journey towards achieving the objectives of the initiative is ongoing; even if we surpass our set targets, our thirst for development and progress remains unquenchable. The essence of Oman Vision 2040 is not just reaching milestones but creating an environment that allows for continuous growth, reflection and improvement."
Identifying key industries
In order to lessen the country's dependence on oil and gas, Oman has identified a number of industries that will significantly contribute to the economy. These have been meticulously selected by the government and will receive the necessary support in the years ahead to ensure that they flourish. 
Manufacturing is one such industry, with numerous schemes already being introduced in order to incorporate innovative practices and state-of-the-art technologies. 
"Our efforts are already bearing fruit," states Al Jabri. "We have launched the Industrial Innovation Academy which aims to lead the sector's transformation by embedding innovation at its core. "Another noteworthy endeavor is the establishment of a pharmaceutical and biologics center in the Salalah Free Zone. With a substantial investment, this project aims to cement Oman's place in the pharmaceutical sector and highlight the diversity of the nation's manufacturing aspirations."
Oman also aims to bolster its logistics capacities to take full advantage of the fact that it is positioned between major global trade routes. This has led to the creation of Duqm port and Khazaen Economic City, as well as the introduction of a new logistics system to ensure the faster and more efficient transportation of goods. 
"Additionally, the Oman Vision 2040 initiative has set a blueprint to develop the nation's renewable energy and carbon management industries. Our ambitious goal of achieving carbon neutrality by 2050 showcases Oman's dedication to environmental stewardship. The country has not only set targets but is actively laying down infrastructure and regulatory frameworks in order to achieve them," says Al Jabri. "The International Energy Agency predicted that Oman could potentially rise as the sixth-largest hydrogen exporter globally by 2030."
A significant emphasis has also been placed on food security and tourism. The first aspect is being addressed through the continued development of Oman's fishing industry, while a strategy is being devised to attract an increasing number of tourists to the Sultanate. "With food security our aim is twofold. We want to ensure the nation not only produces enough for its own needs but positions itself as a significant exporter in the global seafood market," says Al Jabri, who has a PhD in international economy from Durham University in the United Kingdom. "Oman's Vision 2040 program has also set its sights on developing the country's nascent potential as a popular tourist destination. The country is nestled amid diverse landscapes and echoes with centuries of history. Our strategy aims to accentuate our unparalleled blend of desert majesties, our coastal wonders and our ancient architecture.  Additionally, the growth of local cruise ship tourism has further established Oman as a maritime tourist jewel. This has been facilitated by the pristine ports that can be found in Salalah, Muscat and Khasab."
In order to ensure these ambitious plans are turned into reality, Oman aims to empower its people. Vision committees were formed across Oman's various communities so that they could discuss the creation and implementation of the program. By doing this, Al Jabri hopes that they will feel a sense of pride as the country undergoes a major transformation in the decades ahead. 
"Representatives from various demographics, including women, youth, differently abled individuals and students have actively participated," he adds. "This wide-ranging involvement is consistent throughout every Omani region. Additionally, youth centers are being established across the country to foster the capabilities of young people and consider their input. Ultimately, Oman's Vision 2040 paints a future built on the harmonious blend of our rich traditions and the demands of the modern world. The hope is that it will ensure a prosperous, healthy and proud society for generations to come."