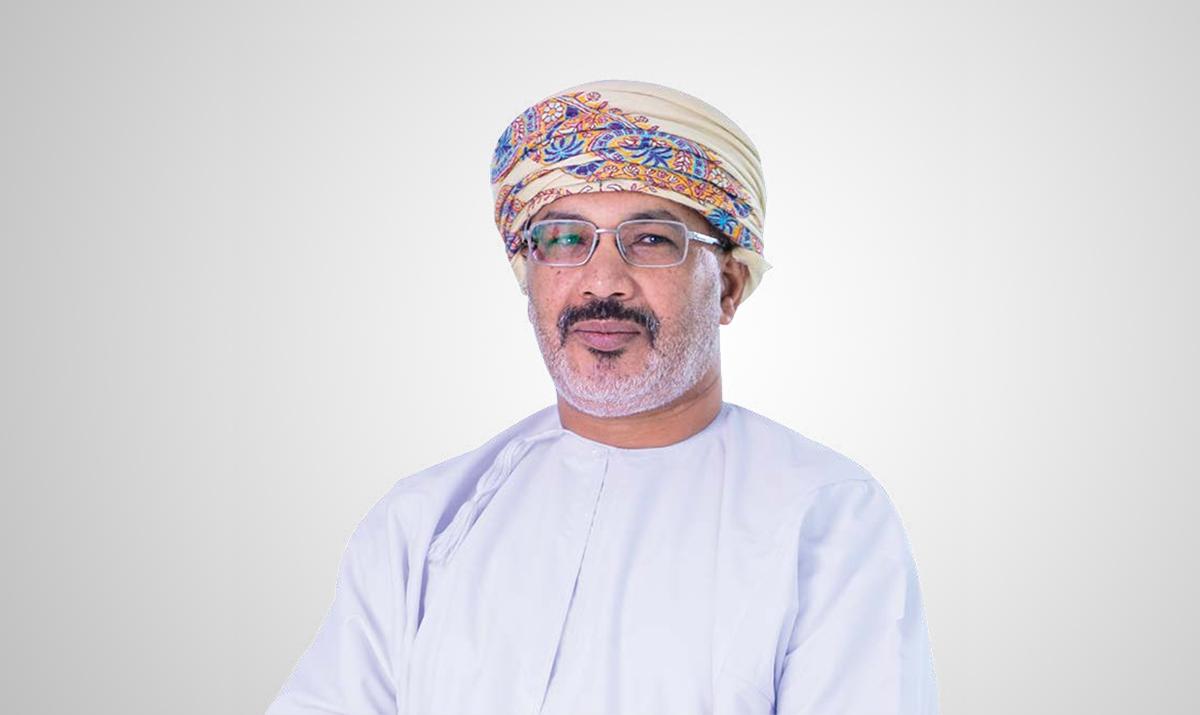 02 Oct

Interview with Khamis Saif Al Jabri, Chairman, Vision 2040

What does Oman's Vision 2040 initiative represent for the country?

Oman's Vision 2040 is a framework of comprehensive socio-economic strategies built on past achievements that aim to realize Oman's economic development and future vision by the year 2040. Oman's advanced infrastructure, continuously evolving legal structures and effective economic participation are a result of Omanis' collaborative endeavors within both the local and global markets. Oman's political stability, respect for societal subtleties and commitment to a balanced development are essential in reaching the program's targets. Oman's society has constantly evolved while remaining rooted in a unique Omani identity that celebrates cultural diversity. Traditionally, the country utilized its oil revenue to foster growth. However, our future lies in transitioning from reliance on finite resources towards innovation and knowledge.

The Vision 2040 process is not merely based on economic diversification; it is a holistic approach that places a premium on ensuring equitable growth and reinforcing local value while encompassing every Omani citizen in its scope. The initiative offers strategic paths and policies with clear milestones, timelines and evaluation metrics aligned with both domestic and international standards. Realizing the objectives of Oman's Vision 2040 initiative is not solely the government's duty. It relies on a united front and proactive participation involving citizens, the private sector and civil society organizations. As Oman stands on the brink of significant transformation, Omanis need to be informed and actively engage in molding the future. Clear communication is essential in defining everyone's role and ensuring that policies are efficiently turned into action.

What key pillars is the Vision 2040 program based on?

Oman's Vision 2040 consists of four pillars and 12 priorities. The first pillar involves the creation of a society of creative individuals who are proud of their identity, innovative and globally competitive. This includes supporting the wellbeing of our citizens and creating a more sustainable future for individuals. Top priorities under this pillar include education and scientific research; health; identity, heritage and culture; and social protection. The second pillar involves creating a productive and diversified economy based on innovation, with a focus on growing private sector participation. Efforts under this pillar include the integration of roles and allowing equal opportunities for all players. Main priority areas under the second pillar are leadership and management; economic diversification and fiscal sustainability; employment and the labor market; inclusion of the private sector, investments and the international community; and development of regional areas such as the creation of sustainable cities. The initiative's third pillar is based on creating a sustainable and environmentally conscious economy by fostering a more circular industrial ecosystem and upping the inclusion of renewable resources. The main priority under this pillar is acknowledging the environment and Oman's substantial natural resources. The last and fourth pillar involves creating responsible state agencies, including a swift and effective justice system. The main priorities of this pillar include creating effective oversight systems, including legislative and judicial systems, and ensuring proper governance of the public sector's bodies, resources and projects.

What challenges has the initiative overcome since it was endorsed in December 2020?

The launch of Oman's Vision 2040 coincided with the onset of the COVID-19 pandemic. This global event complicated all national agendas, and ours was no exception. However, instead of the crisis being a hindrance, we used it as an unexpected catalyst to enhance our resilience. It forced us to think and act more adaptively. As they say, change is the only constant. We recognized that translating the initiative into tangible outcomes required institutionalizing new systems and structures. We embarked on a detailed change management process to ensure our reforms were not just superficial but deeply ingrained in the fabric of our governance. This allowed us to establish strong roots for our vision and ensure its longevity.

One of our more pressing challenges was achieving fiscal sustainability and bolstering investments to drive economic growth. Striking a balance between fiscal objectives and ensuring the welfare of our population is extremely challenging. It is imperative we maintain a moral and ethical responsibility towards our citizens. A vision that benefits the economy at the expense of its people is not a vision at all. In June 2023, the International Monetary Fund concluded that Oman had made decisive strides in its Vision 2040 program. While we have made considerable progress, complacency has no place on our roadmap. Our journey towards achieving the objectives of the Vision 2040 initiative is ongoing; even if we surpass our set targets, our thirst for development and progress will remain unquenchable. The essence of Vision 2040 is not just reaching milestones but creating an environment that allows for continuous growth, reflection and improvement.

What central facets are involved in the industrial transformation proposed by the Vision 2040 program?

Stress is being placed on optimization of local procurement. By prioritizing goods and services sourced from within Oman, the strategy aims to not only stimulate local industries but also ensures that financial resources circulate within the national economy to propel growth from within. Additionally, the promotion of small and medium-sized enterprises (SMEs) is another pivotal facet. SMEs bring intrinsic value to the economic fabric of the nation. The Vision 2040 initiative strives to empower these enterprises with financial and technical support while creating opportunities for collaborations with larger corporations. Focusing on SMEs is integral to achieving a diversified and resilient economy. Also central to our commitments is bolstering local employment. By fostering ties with academic institutions and training centers, our plan aims to ensure the Omani workforce is adeptly equipped with the requisite skills to meet the demands of a modern economy by focusing on local hiring and training. Additionally, Oman's Vision 2040 aims to leverage international partnerships to bring advanced technologies and expertise into the country. We want to go beyond keeping pace and take a lead role in the global innovation race. Equitable growth extends beyond commerce and employment; the infusion of knowledge and cutting-edge technology is crucial. This will require international collaborations and joint research and development efforts.

What key industries are seen as the backbone of Oman's industrial transformation?

Oman's Vision 2040 initiative has meticulously selected industries that will propel our nation's economic complexity to greater heights. There are five sectors that notably rise to the forefront, with the first being manufacturing. Oman aims to move beyond traditional manufacturing by incorporating innovative practices and state-of-the-art technologies. Our efforts are already bearing fruit. The government's launch of the Industrial Innovation Academy is a significant step in this direction. It aims to lead the sector's transformation by embedding innovation at its core. Another prime example is a collaboration with Sohar University that resulted in the Intaj Suhar program. This high-tech industrial innovation hub at Sohar University is a significant milestone in blending academia with industry. Moreover, Oman's foray into the realm of advanced electronics, exemplified by the creation of the Oman-1 and Oman-2 chips by Omani talents, showcases the country's ambition to compete on the global stage. Another noteworthy endeavor is the establishment of a pharmaceutical and biologics center in the Salalah Free Zone. With a substantial investment, this project aims to cement Oman's place in the pharmaceutical sector and highlight the diversity of the nation's manufacturing aspirations.

Another major focus of the initiative is boosting the country's logistics capacities. Oman is positioned strategically between major global trade routes. Oman's Vision 2040 identifies the country's geography as a springboard for not just facilitating trade but revolutionizing it. Pivotal projects such as the Duqm port and free zone are a testament to the initiative and aspire to provide unparalleled connectivity to global industries through sea, land and air networks. Khazaen Economic City — another feather in Oman's cap — is conceptualized as an integrated logistics powerhouse. However, building a logistics hub is not only about building infrastructure but rather creating innovative solutions. A good example is the recent initiative to connect Salalah Airport and the Port of Salalah. The project is designed to create a seamless and integrated logistics system to ensure faster and more efficient transportation. Oman plans to not only reinforce its strengths in logistics but also underline its potential as the world's next major trade hub.

Additionally, the Vision 2040 initiative has set a blueprint to develop the nation's renewable energy and carbon management industries. In the face of mounting global challenges, Oman has been actively investing in and focusing on renewable energy and sustainable practices. Our ambitious goal of achieving carbon neutrality by 2050 showcases Oman's dedication to environmental stewardship. The country has not only set targets but is actively laying down infrastructure and regulatory frameworks to achieve them. Our work in this segment has received recognition from international organizations such as the World Bank, which ranked Oman as first in the Middle East and North Africa region and sixth globally in best renewable energy regulatory indicators. Oman achieved a perfect score of 100 for its renewable energy legal framework and has matched this achievement with its endeavors to expand renewable energy infrastructure. The International Energy Agency predicted that Oman could potentially rise as the sixth-largest hydrogen exporter globally by 2030.

Recognizing the global importance of food security, the Vision 2040 program also places a significant emphasis on harnessing the nation's marine resources. Food security is not just about availability; it is about ensuring a stable and sustainable source of nutrition for all. Vision 2040 considers this critical aspect and incorporates it in the development of the nation's vast marine resources. With its expansive coastline, Oman has vast potential to develop its fisheries and aquaculture sector. The government aims to promote sustainable fishing practices to ensure the marine ecosystem's longevity. Sustainable practices include technological integration and value addition. We have also emphasized the importance of research and development in aquaculture. We aim to boost yields and introduce new marine species suitable for farming. Additionally, Oman is looking at enhancing the entire value chain from fishing to processing and logistics. Our aim is twofold; we want to ensure the nation not only produces enough for its own needs but positions itself as a significant exporter in the global seafood market.

Finally, Oman's Vision 2040 program has set its sights on developing the country's nascent potential as a popular tourist destination. The country is nestled amid diverse landscapes and echoes with centuries of history. Our strategy aims to accentuate our unparalleled blend of desert majesties, Salalah's kharif, our coastal wonders and our ancient architecture to create a holistic tourist experience. Signature events such as the Empty Quarter Festival have been designed to not only attract visitors but to immerse them in Omani culture. Additionally, the growth of local cruise ship tourism has further established Oman as a maritime tourist jewel. This has been facilitated by the pristine ports of Salalah, Muscat and Khasab. Central to the Vision 2040 initiative is the belief that tourism is not merely transactional but a profound exchange of cultures, stories and experiences. By focusing on sustainable infrastructure, encouraging private sector participation and fostering international partnerships, Oman aims to position itself as a global tourism beacon. We aim to merge our economic ambitions with cultural preservation.

What efforts are being made to increase the individual capacities of Omanis under the program?

As Oman gazes into the future horizon, the essence of our society remains central to our aspirations. Vision 2040 is more than just an economic roadmap; it is a heartfelt testament to our commitment to nurture a society where traditions harmonize with modern values. Drawing from our rich cultural heritage, the blueprint of Vision 2040 is designed to foster a cohesive, informed and empowered society that is ready to embrace the challenges and opportunities of a rapidly evolving world while remaining anchored in its deep-rooted values and identity. Our goal is for every Omani to feel a sense of belonging and purpose.

Achieving our social goals falls under the program's first pillar, which will be achieved by meeting its four key priorities. The first priority is developing education and scientific research to support our national capabilities. We aim to bolster the quality of our education system at all levels by promoting curriculum development and modern teaching methodologies while meeting international accreditation standards. We foresee an Oman where graduates are equipped with globally competitive qualifications and are ready and capable of contributing to a knowledge-based economy. We are also committing to a significant leap in scientific research. We aim to stress collaboration between academia and the private sector and enter new innovative arenas. Our second priority revolves around ensuring a comprehensive healthcare system that is accessible to all citizens in all regions of Oman. This does not only mean expanding medical specialties, institutes and staff training but also adopting international accreditation standards across all healthcare facilities. Technology is identified as an essential player in this transformation to enable timely, efficient and far-reaching medical services. We are championing a new health consciousness where every citizen understands their role in our collective wellbeing.

Our third priority aims at recognizing the challenges of globalization and the fourth industrial revolution in relation to our identity as citizens. We want to embrace modernity while also valuing our Omani identity, traditions and heritage. We are investing in our youth to ensure they remain rooted in our rich history and cultural legacy. This extends to promoting cultural tourism and leveraging our unique historical and cultural landmarks. We want to not only attract visitors but also instill pride in our citizens. Our last priority involves a focus on the wellbeing of our citizens and social protections, including a society underpinned by a strong social justice system. We want to create quality social services, robust social safety nets and sustainable programs aimed at the socio-economic empowerment of our women and youth. Our corporate social responsibility mandates are being streamlined with clear principles and impactful measurements to create more effective management. This will help build bridges between the public and private sectors. Additionally, we recognize the intrinsic value of sports in our society, not just for health and wellbeing but also for placing Oman prominently on the global stage.

What efforts under the Vision 2040 initiative are aimed at increasing social securities and the wellbeing of Oman's citizens?

Community involvement is a hallmark of Oman's Vision 2040. Vision committees were formed across Oman's various communities to discuss the creation and implementation of the program. These groups include civil society organizations, the government, the Council of Oman, the private sector, academia and the media. Representatives from various demographics, including women, youth, differently abled individuals and students actively participated. This wide-ranging involvement was consistent throughout every Omani region. Additionally, youth centers are being established across the country to foster the capabilities of youth and consider their inputs. The government has taken concrete steps towards decentralizing the decision-making process in various Omani regions. Community engagement alone is not enough; communities should have autonomy in making the required changes they need to realize the goals of Vision 2040. While community engagement and giving more decision-making powers to communities is important, this alone is also not enough. Real social protection upgrades are required.

What steps has the government taken to make its social welfare programs more robust?

We have embarked on massive reforms such as the social welfare reform and the retirement reform. In today's rapidly changing world, the dynamics of society are shifting, and traditional systems of support are often rendered ineffective. The increasing complexities of modern living — be it the challenges of an aging population, rising healthcare costs or socio-economic disparities exacerbated by technological advancements — have made it abundantly clear that real social protection upgrades are essential. We have taken significant steps to ensure that the welfare of our citizens is not left at the whims of these challenges. Our social welfare reform not only addresses the need for financial assistance but equips individuals with the tools and resources they need to lead dignified lives. Our redesign is not merely to create a safety net but rather a launchpad; we aim to propel individuals towards better opportunities and improved life prospects. Meanwhile, our retirement reform was created to address one of the most pressing issues of our time, our aging population. With people living longer and birth rates declining, the strain on retirement systems worldwide is undeniable. Our reform is aimed at ensuring retirees have a secure and comfortable life after years of contributing to the workforce and society. This means recalibrating savings strategies, diversifying investment options and ensuring that the elderly are not marginalized and can continue to play an active and valued role in society.

These reforms signify our unwavering commitment to evolving with the times and putting the wellbeing of our citizens at the forefront. It is crucial to highlight that making Oman a better place to live is not only restricted to Omanis. We consider the expatriates living and working in Oman as key partners in our national development and aim to make Oman a desirable place for them to live in. According to a global report published by InterNations that ranks countries according to how desirable they are to live in for expatriates, Oman ranked twelfth. The survey considers factors such as quality of life, ease of settling in and working abroad, personal finance and accessibility of essentials.

What future vision of Oman is the program ultimately working towards?

Oman's Vision 2040 paints a future built on the harmonious blend of our rich traditions and the demands of the modern world, and ensures a prosperous, healthy and proud society for generations to come. The initiative encompasses a comprehensive blueprint for sustainable growth and diversification that utilizes a multi-pronged approach to foster equitable development throughout the nation. To bring these objectives to fruition, a robust regulatory framework is pivotal. Our streamlined regulations that promote sustainable growth and localization efforts will lay the foundation for an environment where businesses can thrive, innovation is encouraged and the Omani populace can reap the benefits of a flourishing economy.