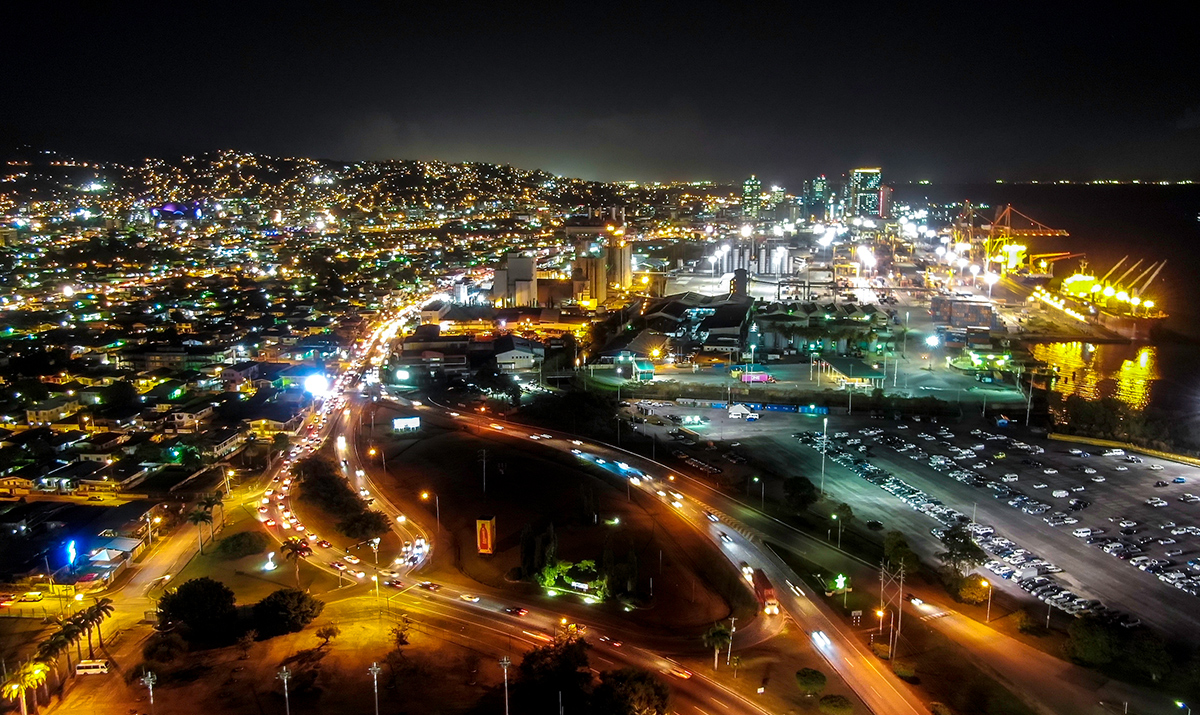 01 Aug

Relentlessly pursuing improvements in infrastructure

As seen in the report "Trinidad and Tobago: Powering to the next level" distributed with USA TODAY
NIDCO is helping to transform Trinidad and Tobago's transportation system
Tasked with executing the government's large-scale infrastructure projects, the National Infrastructure Development Company (NIDCO) has spent the last 18 years helping to overhaul Trinidad and Tobago's transportation infrastructure. There have been many challenges along the way, from landslides and flooding to dealing with temporary material shortages and delays in construction activity during the COVID-19 pandemic.
However, this has not prevented NIDCO from helping to transform the country by completing several projects that have vastly improved the transportation system. "One highly visible project is the extension of the Sir Solomon Hochoy Highway in Trinidad. It involves the construction of 29 miles of a four-lane highway — with provision for future extension to six lanes- from the second city, San Fernando to Point Fortin, the southernmost borough," reveals NIDCO Chairman Herbert George. "The net effect is that there will be easier north-south connectivity, which will lead to improved productivity. We should be opening most of the newly built highway to the public later this year."
Another significant project undertaken by NIDCO is the construction of the Curepe interchange, located at the intersection of Churchill Roosevelt Highway (CRH) and Southern Main Road. This had led to a significant decrease in congestion and travel time along these key routes. In addition to carrying out development projects, NIDCO also procured and now maintains two new passenger ferries for the sea bridge service that runs between Trinidad and Tobago. "These ferries travel at average speeds of 40 knots and accomplish the 97-mile journey in about three hours," says George. These ferries have therefore made travel between the two islands significantly quicker and easier. "We're also responsible for the operation of a four-vessel fleet of coastal water taxis between the two main cities of San Fernando and Port of Spain. This reliable and efficient service has improved the commute of workers between the cities, thereby improving productivity."
The effects of climate change is perhaps one of the greatest challenges facing road infrastructure development nationally. In 2018 and 2022, for example, the country experienced extremely heavy rainfall that led to almost 80% of the nation struggling with flooding, landslides and property damage. George indicates that in the aftermath, having first focused on road rehabilitation, drainage works and landslips repairs, NIDCO also increased its design rainfall intensity from 1 in 50 years to an intensity of 1 in 75 years — a change which will result in the use of larger drainage channels and other features. 
Another important mitigation response being pursued by NIDCO is transitioning to the use of Trinidad Lake Asphalt modified bitumen (TLA) in the production of asphalt for use in the construction of all roads. George opines that "it is a superior product, which we have been using in special applications, especially in the construction of airport pavements. It is also more expensive than the previously used refinery bitumen; however, improvement in performance and durability of the end product will produce good value for money spent." 
To date NIDCO's implementation model is generally that of design/bid/build, design/build, while for the Tobago Airport project that is currently under construction, the turnkey model is being used. George however believes there are plenty of opportunities for investors to partner in the infrastructure growth of Trinidad and Tobago through public-private partnerships (PPPs). He notes that the government is already pursuing this mode of procurement, within the regulatory environment established by way of government's PPP Policy. 
George concludes that NIDCO's scope remains the provision of a range of projects from sport facilities to marinas, fish depots, roads and associated structures, landslip repairs and drainage structures.  In so doing, he gives the assurance that NIDCO will continue to work relentlessly with the government to deliver improved infrastructure necessary for economic development of
the country.