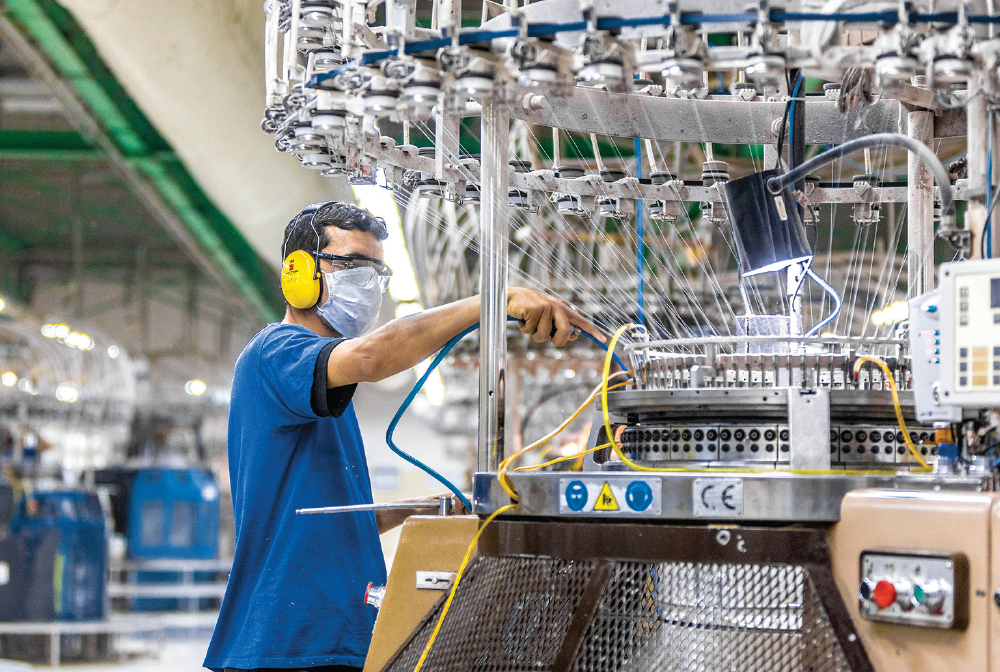 19 Jul

Morocco prioritizes the expansion of its resilient industries' value chains
The country has targeted a further reduction in its dependence on imports of both final goods and manufacturing inputs
Under the patronage of King Mohammed VI, Morocco held an inaugural National Industry Day in March. Initiated by the Ministry of Industry and Trade and the General Confederation of Moroccan Enterprises, it will be an annual platform for public- and private-sector stakeholders to discuss how to continue moving the country's industry forward. The event opened with a message from the king, who stated that he considered industry to be "a catalyst for inclusive and sustainable socioeconomic development." 
The nation's industries have already made major progress in the last two decades, thanks to Morocco's global economic openness; ambitious strategies; the establishment of industrial, logistical and energy infrastructure; and reforms that have improved the business climate, workforce skills and competitiveness, he noted: "These achievements and these assets, coupled with the political and macroeconomic stability of the kingdom and its industrial knowhow, have enabled Moroccan industry to position itself in highly technological trades and specializations." 
Success stories he mentioned in his address included the automobile, aeronautical, fertilizer, agribusiness, textile and leather industries: "All of these sectors and many others that have experienced similar growth dynamics, particularly in exports, have strengthened the resilience of our industry. They have enabled it to curb the impact of the COVID-19 crisis and play a vital role in consolidating the industrial, health and food sovereignty of our country." 
To meet current and future global challenges, Morocco needs more independence from imports, King Mohammed VI added: "Our industry is called, today more than ever, to make local production more competitive to reduce this dependence, to further strengthen our resilience and our competitiveness." In order to achieve this goal, the monarch urged investors to take advantage of the many incentives that are available via the nation's new Charter of Investment. 
Minister of Industry and Trade Ryad Mezzour confirms that Morocco's industrial sectors have demonstrated resilience despite recent international crises: "In the 18 months to April 2023, our exports grew by 39% and 87% of the value of those exports came from manufactured products. We created 100,000 net new jobs, increased our competitiveness and reduced our carbon footprint. Moroccans now believe in their ability to produce high-quality goods at a world-class level of competitiveness."
Mezzour points out that the country is already among the most competitive global destinations for a variety of sectors, including the automotive, aeronautics and food manufacturing industries, partly because of its cheap and abundant green energy. "Being more sustainable in Morocco means being more competitive, as we are one of the few nations where it is less expensive to generate energy from renewables than it is from hydrocarbons, and we have a limitless capacity to produce renewable energy," he states.
That relationship between sustainability and competitiveness extends beyond electricity to hydrogen, methanol and e-fuels, Mezzour says: "We believe we have the capability to be the world's cheapest hydrogen producer. Morocco has invested more that $10 billion in its first project based on hydrogen and we are investing to be one of the major producers of hydrogen globally."
Mezzour echoes King Mohammed VI's vision that expanding production value chains is a priority: "Our target for the next era of manufacturing is to ensure sovereignty and security in the price and availability of goods, both for our population and our international partners. This is our new mission." A number of Moroccan industries have already developed secure, integrated value chains, including the automotive and aeronautical sectors. Renewable energy is one of the industries where Mezzour would like to see more local sourcing. "We believe in the green economy itself, rather than just greening the economy. We want to be able to produce our own materials with our own technology in order to deliver our energy and hydrogen capabilities, and we are investing heavily in more local integration to deliver this," he explains.
Because Morocco's industrial platform has only been developed over the last two decades, it is modern and highly digitalized. Even so, another focus for the minister is embracing Industry 4.0: "Some people say that the more you digitalize and automate, the less jobs you create. We completely disagree with that: for Morocco to remain competitive, we need to have the latest technologies and we support investors that come here with those technologies. Development of technology means development of quality and complexity, but also it means more jobs that are linked to high qualification levels of our people."