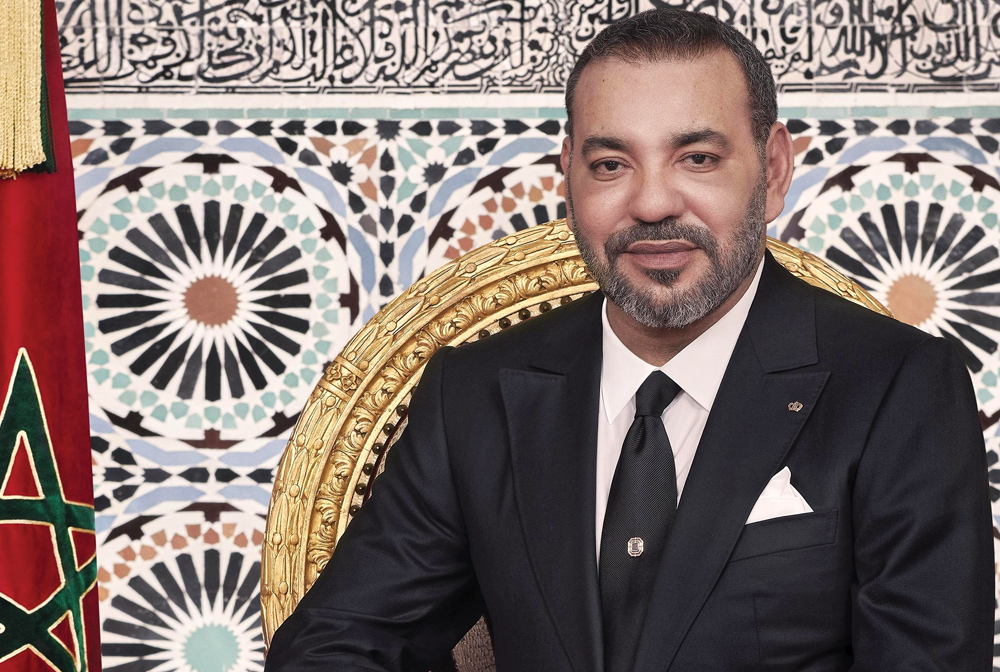 18 Jul

Morocco – A strong business partner
Focused on sustainable and inclusive development, Morocco is consolidating its place as a vital production and export hub
Over just two decades, Morocco has transformed into a globally competitive future-proofed platform for decarbonized manufacturing and exports that is a magnet for international investors. To give an indication of the scale of the change, since 2000 its gross domestic product has multiplied about three times and is expected to grow by another 3.1% this year, while Made-in-Morocco exports have seen a four-fold rise in revenues.
The impetus for this transformation came from King Mohammed VI, who acceded to the throne in 1999 with a vision to build a modern, democratic society based on a culture of respect for human rights, inclusivity and sustainable economic development. The moderate and extremely popular leader has gone a long way toward meeting his goal and, in the process, instilled political, social and economic stability in a North African country with 36 million inhabitants.
He achieved this by encouraging clear, long-term strategies in a number of areas. Firstly, Morocco opened up to the world and now boasts free trade agreements covering over 50 countries including those in the European Union and the US. To enable manufacturing companies to take advantage of both this customs-free market of more that 1.5 billion people and Morocco's close proximity to Europe, America, Africa and the Middle East, vast investments have been made to create an extensive network of world-class transport, logistics and industrial-park infrastructure. 
For example, the country is now home to the largest marine transshipment facility in the Mediterranean and Africa, as well as 18 airports, more than 1,000 miles of highways and Africa's first high-speed railway. Massive investments have also been made into countrywide electrification and communication infrastructure, with the nation now ranking second on its continent in the Global Connectivity Index. Morocco is in pole position, however, when it comes to the renewable energy infrastructure it has been investing in since 2009, which currently accounts for 37% of its power capacity. This early investment, combined with the intensity of its wind and solar resources, means the country's industries are now transitioning to incredibly cheap green power.
Successive governments have implemented many reforms to improve the business climate too. These have included liberalizing the economy, reducing bureaucracy, and introducing attractive modern frameworks covering areas such as tax, law, regulations, public-private partnerships and industrial zone regimes. To support the growth of its industries, the country has also invested in developing the skills of its young population, with over 180,000 new graduates currently joining its competitive workforce every year.
"Our country enjoys a privileged position with foreign investors, which is reinforced by its political and financial stability, as well as the pace of our structural reforms."

Aziz Akhannouch, HEAD OF GOVERNMENT
Additionally, the economy has been propelled forward by a series of consistent five-year strategies to accelerate targeted industrial sectors. "These strategies were designed to make industry a crucial lever for economic development in Morocco, a major source for the creation of jobs, a stimulus for productive investment and exports and a driving force for growth and development for the benefit of citizens," said King Mohammed VI in an address to the country in March. 
The strategies worked, with Morocco carving out niches in highly technical sectors, he added: "Morocco has today become an inevitable destination in the global market for some advanced sectors like aviation and the automotive industry." Indeed, all Boeing and Airbus commercial planes now contain at least one part made in the country's integrated aerospace ecosystem, while its equally extensive automotive industry is the nation's second-largest export sector and has the capacity to produce 750,000 traditional and electric cars each year. Other major strengths in the diverse new economy include electronics, engineering, renewable energy, pharmaceuticals, outsourcing services, textiles and agribusiness, and the momentum behind a lot of the advances in many of these sectors comes from an expanding inflow of international companies, which invested $3.8 billion into the country in 2022 alone. As Head of Government Aziz Akhannouch explained at the Moroccan National Business Environment Congress in March: "Our country enjoys a privileged position with foreign investors, which is reinforced by its political and financial stability, as well as the pace of our structural reforms." 
The monarch's positive impact extends beyond the economy — for instance, he has initiated a multitude of reforms in areas such as women's rights, cultural diversity, social protection, democratic processes and press independence. 
Far from resting on its laurels, the country is forging ahead into its next development phase. In 2021 it published a New Development Model roadmap that defines its route for attaining the sustainable, inclusive economy and society it wants in place by 2035. The model's priorities include the creation of a social state and the equitable development of all of the country's regions, and things have moved quickly since its publication, with compulsory health insurance having been extended to 22 million citizens and plans in place to strengthen education and health systems.
Achieving the model's objectives requires substantial input from private-sector partners and King Mohammed VI called for "a qualitative leap in the promotion of investment" in 2022. Parliament responded by enacting a new Charter of Investment that aims to bring in $54 billion in investments by 2026. Applicable to all investors, the charter's flexible framework includes unrivalled incentives that are particularly attractive for initiatives that, among other things, reduce regional disparities, create jobs, involve priority sectors or are green. "The state can now accompany an investor in their project by matching up to 30% of their investment," Akhannouch has confirmed.
"To support the Charter of Investment, the government has embarked on accelerating projects, including fiscal reform, real-estate facilitation, administrative decentralization, simplification and digitizalization, and a reform of public procurement," he said at the March launch of a new roadmap that seeks to further improve the country's business environment and strengthen its place as a leading destination for manufacturing investors and entrepreneurs. "Morocco aspires to consolidate its position as a regional hub for production and export," he asserted.