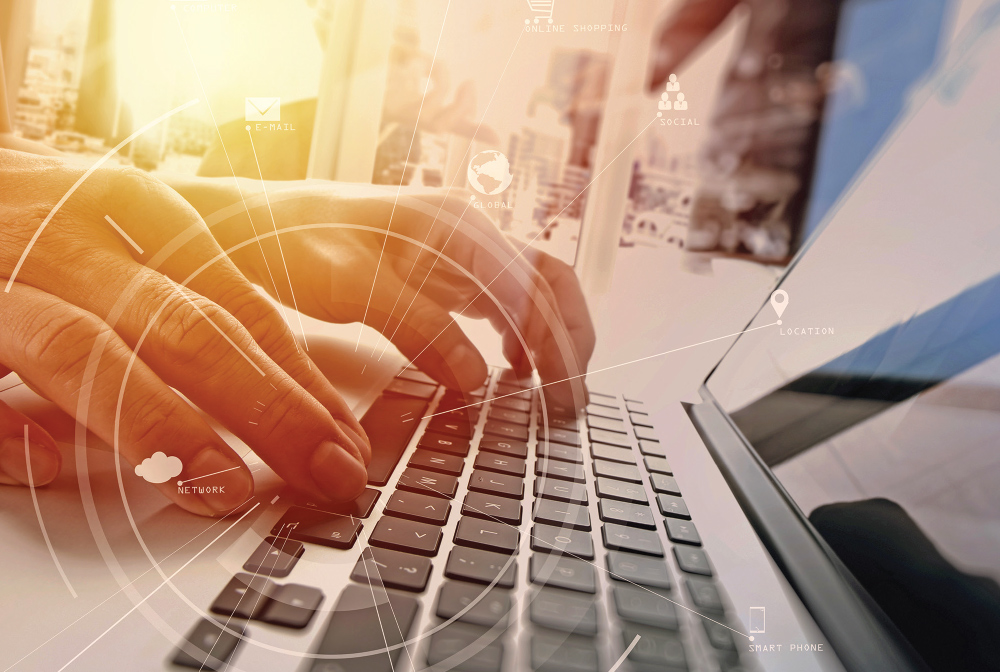 19 Jul

Leading Moroccan IT company is extending its reach to the US
Committed to excellence and innovation, PowerM is a core contributor to the development of the country's IT sector
One of the foremost Moroccan information technology (IT) companies, PowerM offers a wide range of cutting-edge solutions that cover systems infrastructure and architecture, resiliency services, technology support, cloud and hybrid services, big data and data protection, among other specialties. In the following interview, its CEO, Youssef Largou, introduces the country's IT industry and PowerM's position within it.
Morocco has rapidly achieved an internet penetration rate of over 84%. How has this impacted its IT sector?
Morocco's IT industry has been growing and the rise in internet usage in the past few years has accelerated this. In addition, the government has been promoting the industry's development and has launched several initiatives to encourage this, including establishing technology parks and tax incentives. As a result, the country has become a regional hub for technology, attracting global companies like IBM, Cisco and Oracle.
Morocco has also invested heavily in its telecommunications network, which has facilitated the sector's growth and helped make the country a major outsourcing destination for IT services. The rise of digitalization has created opportunities for Moroccan IT firms too, with many of them focused on software, web development, digital marketing and advertising services.
How does PowerM stand out in the market?
PowerM is a leading player in the Moroccan IT sector, providing innovative solutions to businesses and organizations of all sizes. Our success is based on a deep understanding of the local market, combined with a global perspective and a commitment to innovation. We've also assembled a talented team of skilled experts, including software developers, system architects, project managers, data scientists, cloud architects and other IT professionals. They are all passionate about technology and dedicated to delivering the highest quality of service to our clients.
Another factor that sets us apart is our ability to adapt quickly to changing market conditions and emerging technologies to stay ahead of the curve and meet the evolving needs of our clients. In addition, our focus on customer service and satisfaction has helped us build long-term partnerships with our clients. We work closely with them to understand their needs and provide customized solutions that meet their requirements. 
PowerM has strong relationships with technology giants. For example, it is a gold partner of Dell Technologies and Oracle. It is also one of IBM's top 100 business partners worldwide, with two members of its team being IBM Champions, a title bestowed on thought leaders in the global technical community. What are a few recent projects you have been partnering on with IBM?
Our team has been working closely with the IBM worldwide team on many of their specialized IBM Redbooks publications. In addition, we've been collaborating with various IBM business partners to explore opportunities for building innovative solutions and, through our wider engagement with the IBM community, we have gained valuable insights into the challenges faced by businesses regarding application modernization. As a result of this, PowerM has developed a new offering that leverages the latest technologies from IBM: RKubeIO. This is an innovative application modernization platform designed to transform complex monolithic applications into microservices. It also includes hybrid cloud management capabilities, allowing users to build private and public cloud infrastructures.
In 2021, PowerM deployed a supercomputer to enable Morocco's General Directorate of Meteorology to analyze weather patterns. How important are projects like this for you?
Breakthrough projects such as this augment PowerM's expertise in high-performance computing (HPC) and data analytics, and showcase our ability to provide innovative solutions to real-world challenges.
PowerM intends to open its first US office this year. What benefits do you expect to reap from this and where will it be located? 
By expanding to the US, we aim to increase our presence and extend our reach to a new market. We believe it will help us access new clients and work with larger companies that are based there. Another important benefit is that we are hoping to attract top talent from across the US who are interested in working with a dynamic, innovative and growing company like PowerM.
We also plan to collaborate with business partners in the US, as they can provide valuable insights and expertise regarding the local market. This will help PowerM tailor its products and services to better meet the needs of US customers and to ensure compliance with US laws and regulations. Additionally, local partners can help us establish a network of relationships, which is essential for growing the business.
Our new office will surely be based in Texas, which offers a business-friendly climate, large talent pool, central location and proximity to major cloud providers.
Do you have a final message for our readers?
Morocco is a land of opportunities, with a growing economy, strategic location, stable and attractive business environment, favorable tax system and skilled workforce. PowerM is proud to contribute to the development of the country's IT sector. We're committed to excellence, ethics and social responsibility, and we believe in the power of technology to transform lives and create a better future for all. If you are looking for a reliable partner in Morocco, with expertise in cloud computing, big data, artificial intelligence and HPC, do not hesitate to contact us.