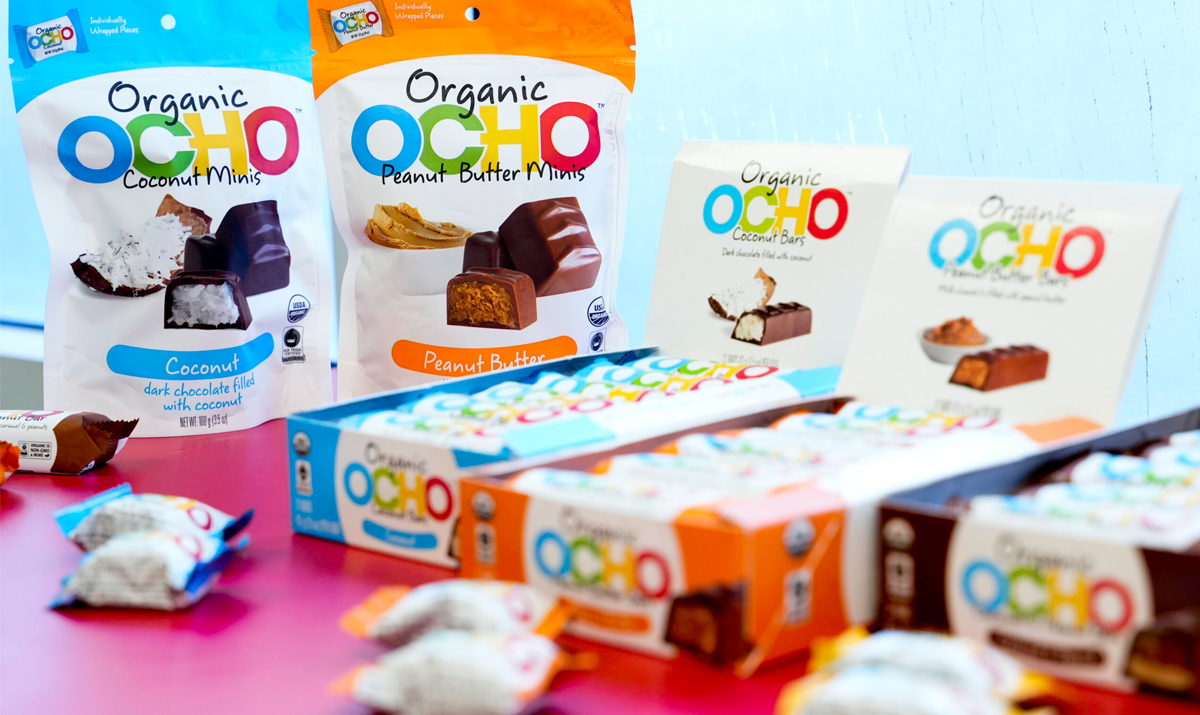 01 Aug

Exporting organic chocolate to the world

As seen in the report "Trinidad and Tobago: Powering to the next level" distributed with USA TODAY
A top Caribbean manufacturer meets growing demand for natural and fair-trade foods
Associated Brands Industries Limited (ABIL) is beginning its foray into the organic market after adding OCHO Candy to its burgeoning portfolio of brands. Founded in California, OCHO produces chocolate candies that are USDA certified organic, free trade and free of genetically modified organisms and gluten. It also offers a variety of organic vegan options. 
The move comes as ABIL, the biggest manufacturer and distributor of snack foods, chocolate confectionery, biscuits and breakfast cereals in the Caribbean, begins to explore the huge new market of consumers around the world who are increasingly looking for healthier and sustainable foods. 
"Those who want organic goods don't have to compromise on taste with this range and the delicious-tasting products will also satisfy those not actively seeking organic," says Nicholas Lok Jack, CEO, ABIL.Having become aware of the OCHO brand, Lok Jack felt it would be the perfect addition to ABIL's portfolio. "I found the products very interesting, so we went to California to explore the opportunity. Most importantly we met like-minded people with shared values. There were also great benefits as ABIL had the manufacturing prowess and 49 years of experience to add significant value to the manufacturing of the products and the incumbent OCHO team understood the US market.
"On completion of the acquisition we moved the factory to Trinidad and Tobago and we're now operating the fully functioning OCHO factory with high-tech equipment in the Caribbean. This was a monumental task against the backdrop of COVID-19, but we now have, for the first time ever, United States Department of Agriculture-certified organic chocolates being made in Trinidad and Tobago and sold to distribution outlets in the US, including Wegmans, Rite Aid, Stop & Shop, Publix and Target."
Global demand for plant-based and organic products will continue to rise, states Lok Jack: "People interested in these products are very engaged and will seek them out, which is why we developed OCHO fully plant-based caramels with no dairy or milk. We began production last September and launched them this February. We will have many more new products coming out under the OCHO brand, are very confident about its potential and have been exhibiting it at a variety of international conventions."
Moving into the American market
Initially, OCHO products made in Trinidad and Tobago will be exported to over 20 countries in which ABIL currently has a presence. "OCHO Candy will be marketed to our local consumers, the Caribbean region, major US retail stores and soon globally. This is the vision of internationalization that we have embraced, as we look toward the future and continue to expand our portfolio with innovative products," adds Lok Jack. 
One of the first candy brands in America to make organic chocolate bars, OCHO only began manufacturing in 2013, but ABIL has a proven track record in building up brands and sales. And Ronald Sampath, general manager of Charles Chocolates, one of ABIL's other brands, is confident that OCHO will continue to thrive both in the US and as it reaches new markets. 
"We're truly excited to introduce OCHO chocolates to local, regional and international markets. We have more than 49 years of chocolate expertise and our chocolates are sold in some of the most demanding markets," he says. "Not only does ABIL have the industry knowledge and skill set to launch and manufacture products like these, we have the necessary resources along with a state-of-the-art and modern manufacturing plant with the necessary certifications that meet international standards."