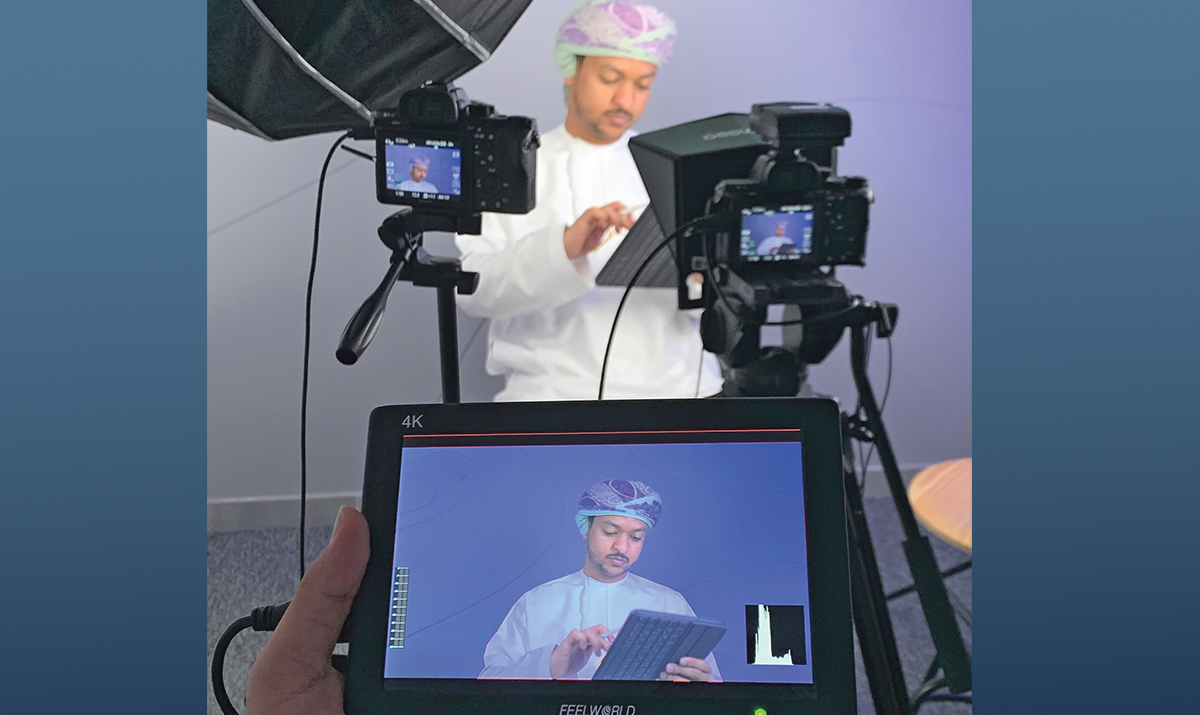 17 Nov

Entrepreneurs look upward and outward
As the country opens up to the world, new businesses are charging beyond the local market towards international prospects
Like many nations in the Middle East, Oman recognized a need to diversify its economy to ensure it was not solely reliant on the somewhat turbulent oil and gas industry. The Sultanate wanted to empower the local population and create a dynamic SME sector where entrepreneurs could flourish. 
Thanks in part to a series of effective incentives, the local business community has enjoyed staggering growth over the course of the last decade. In 2013 there were only 323 Omanis who had registered their own businesses, whereas that number had reached 4,300 just two years later and has continued to grow at a considerable rate.  Such has been the success of the sector that the contribution of SMEs to Oman's GDP now stands at around 26% and Oman's Minister of Economy, Said Mohammed Al Saqri, is confident that this figure will continue to grow significantly in the years ahead. 
"In numerous countries, the contribution of SMEs to their respective GDPs can be 60% or even higher, with contributions to job creation as high as 90%. For this reason, we have an authority that is dedicated to promoting SMEs and there are countless programs to enable these enterprises to contribute even more to the economy," says Al Saqri.  "We want to make sure they are stable and produce competitive products and services. In fact, we make sure all government procurement projects include direct or indirect contributions towards SMEs, with specific tasks reserved for these entities. Currently, around 10% of awarded projects go to SMEs."
Thanks to the hard work of the government over the last 10 years, Oman has created an ecosystem that allows startups and entrepreneurs to flourish in a variety of industries. One example of this is the CEO and Founder of Invest LLC, Husam Baqawir, who after graduating from university chose to start his own business. 
Initially enjoying success in the food and beverage sector, Baqawir is now supporting young entrepreneurs in Oman and is exploring the burgeoning technology sector as he bids to take local products onto the international stage. 
"After creating Invest LLC I was able to purchase a franchise brand from Kuwait that is one of the most famous brands in the food and beverage sector in the region. I also joined numerous international online courses and in-person progams to develop my leadership and executive management skills within the F&B industry," explains Baqawir, who is working as a consultant to the government to further develop the F&B industry and with the Authority of Developing Small & Medium Enterprises (Riyada) to help SMEs and startups develop their businesses. "The hard work and investment paid off as I saw returns within the first year. Now the goal is to invest in other ideas and opportunities in the F&B sector, as well as the technology sector. I want to combine those two fields in order to develop Omani brands and penetrate them in the international market. It has become my personal vision to make it normal for SMEs, companies and projects based in Oman to move from the local market to the international market."
In order to further encourage this entrepreneurial spirit, Oman recently announced plans to open a National Centre for Entrepreneurship that will serve as an interactive space to attract patent owners, start-ups and SMEs. This is just one of many initiatives that are helping the country to become an SME-driven economy. 
"There are many government programs to help SMEs. The Ministry of Higher Education is also helping students to focus on innovation, develop their own startups and overcome related challenges," reveals Baqawir. "For example, the Rising Omani Startup Program was established last year to stimulate an ecosystem based on advanced technologies and innovation and help emerging startups enter international markets. They are supporting entrepreneurs through consultation, funding and knowledge sharing. Startups are also supported by the government-run information and communications technology association ITHCA Group, which focuses investments on technology and the fourth industrial revolution. Their goal is to drive Oman's digital transformation under the Vision 2040 initiative. They are currently supporting many Omani startups. The startup ecosystem is gradually improving, and entrepreneurs are now becoming more confident and doing much better. We need to put more spotlight on Omani youth and show them the path to getting more involved in business and succeeding."