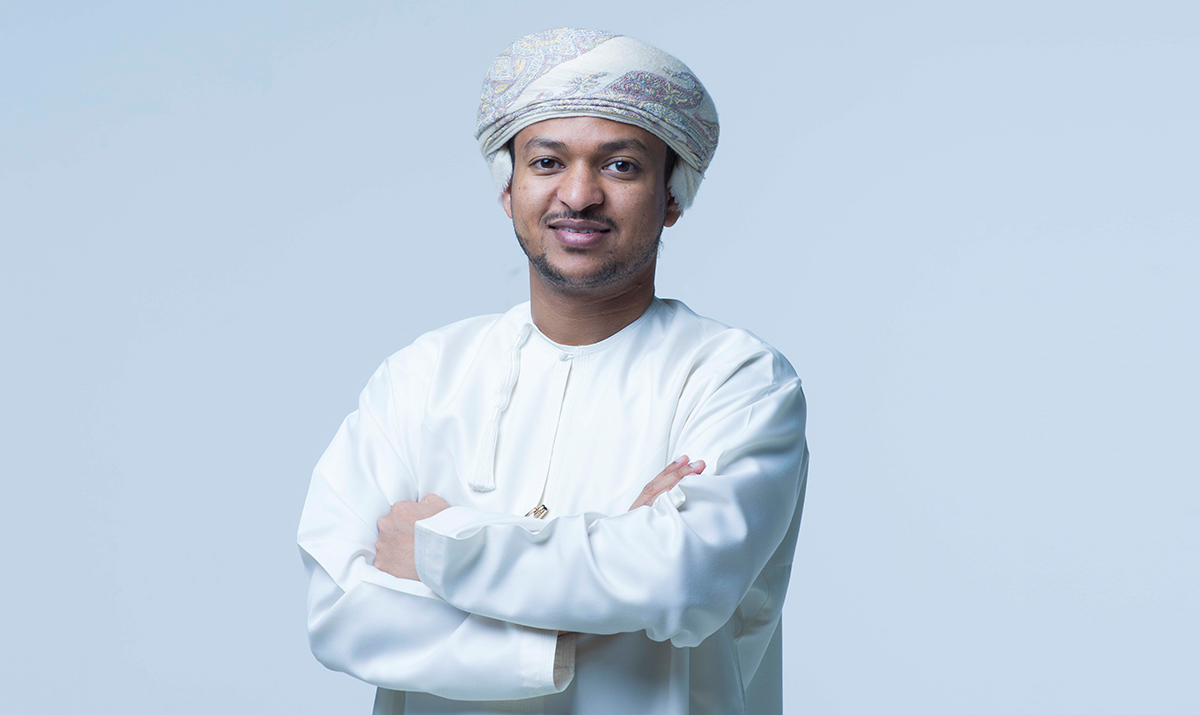 29 May

Interview with Husam Baqawir, Founder and CEO, Invest

 

Can you tell the reasons you established Invest and its growth trajectory?

I founded Invest after graduating from university with the goal of starting my own business rather than looking for a job. In our culture and oil-based economy everyone is looking for jobs, but I decided to take the risk. I had the idea that if individuals found doing business on their own risky, then I would create jobs for others. I called the new entity Invest and began in the food and beverage sector. I brought in a franchise brand from Kuwait that is one of the most famous brands in the region. I learned a lot about the food and beverage sector, how it works and how to manage it. From there, I decided to be more professional in the sector and joined many regional and international online courses such as those in the USA to interface with experts and those with more experience. It was a lot of money, but I considered it a positive investment. It paid off, and I saw returns within the first year and beyond.

The goal now is to invest in other ideas and opportunities in the food and beverage sector. I am also interested in technology. I want to combine these two fields to develop Omani brands beyond being just local players to becoming international entities. While international brands are penetrating the Omani market, no one is taking the risk to expand outward. Doing this is much easier than it was 10 years ago. It has become my personal mission to prove Omani entrepreneurs and youth can think bigger.

What are you personally doing to support entrepreneurs in Oman, such as your efforts to develop the food and beverage content provider MyMataam and your partnership with Melon Minds?

As head of MyMataam, I want to make a platform specifically for the food and beverage sector to share knowledge between regional leaders and new business developers. We are not solely creating content on social media just to create content; we are currently creating content to transmit real life experiences. We want to give entrepreneurs access to information and show real life examples of success within the entrepreneurial world.

Additionally, I am partnered with Melon Minds, a consultancy company in the food and beverage industry. We have offices in Dubai, Riyadh and Muscat and are currently collaborating with the Dhofar municipality in the south of Oman. We have monsoons in this region from mid-June to mid-September, which is known locally as the khareef season. During the season, it rains and everything is green; many Arab tourists come to Dhofar to enjoy the weather. There are many events during this time, including the khareef festival in Salalah. We are working with the Dhofar municipality to improve the food and beverage sector during this season with the idea to improve food safety, hygiene and customer services and enable companies to market themselves while tourists are in town. These entities start from day one to develop their businesses into franchises and learn how to take advantage of the heavy amount of marketing going on during the season. The entrepreneurial initiative has had an impact on other regions and municipalities. Governors are now coming to see the project and get inspired by it, and we are trying to transfer this knowledge and experience to other regions in Oman.

 

For what reason has Oman been able to foster such a high level of local activity in its food and beverage sector?

The food and beverage sector has been booming since 2014. Before this, locals did not work in the industry; it was rare that an Omani would have his own restaurant. However, from 2014 onwards, business leaders realized that there was high demand and the segment was profitable. Today, there is someone who has a business in the food and beverage sector in every Omani home. While not everyone is doing well, the food and beverage segment has become a first gate for local entrepreneurs looking to succeed in the market.

Once the government realized locals were entering the sector, they began providing facilities and financing. The segment has gone from utilizing basic knowledge and normal business operations to the next level. Support has come from an uptick in clients requesting things and wanting products while they travel, for example. Awareness of the segment has also increased due to social media and increased tourism. While it has grown, the food and beverage sector in Oman is still in its early stages. It requires more work and leaders willing to take risks, bring new things to the market and develop the sector regionally and globally. We are lucky in Oman to have seen immense progress under the Vision 2040 strategy. In the last three years, many things have changed in terms of what the government is doing for entrepreneurs and local citizens through their many programs.

What level of support are small and medium-sized enterprises being given in Oman and what players are involved in developing the local startup market?

Around 2015, the government became conscious that Omanis were not aware of startups and how to develop them. From this stage entrepreneurs received a lot of support. The public sector believed that Omani youth should be involved in the startup ecosystem and spread the awareness of the importance of startups. The idea was to support them even if they failed because the faster entrepreneurs fail, the faster they learn to do something successful. In the startup ecosystem, there is an expected failure rate of around 90%. Many startups have tried many routes. We are a small economy with a small population, and it is important we analyze volumes depending on demand. Our largest dilemma as Omanis is that we only consider the Omani market. Many do not see that they can do something built in Oman that serves non-Omanis and the global economy. My personal vision is to make it normal for Omani SMEs, companies and projects to move from the local market to the international market.

Currently, there are many government SME development programs. The Ministry of Higher Education is also helping students to focus on innovation, develop their own startups and overcome related challenges. For example, the Rising Omani Startup Program was established last year. It aims to stimulate an ecosystem based on advanced technologies and innovation and help emerging startups enter international markets. They are supporting entrepreneurs through consultation, funding and knowledge sharing. Startups are also supported by government-run information and communications technology association ITHCA Group, which focuses investments on technology and the fourth industrial revolution. Their goal is to drive Oman's digital transformation under the Vision 2040 initiative. They are currently supporting many Omani startups. The startup ecosystem is gradually improving, and entrepreneurs are now becoming more confident and doing better.

I often talk about my mistakes and how to do things better as shortcuts for newcomers in the field and help them minimize their budget. iEstshara was my first idea, which was created through the National Youth Program for Skills Development. The program changed my life, and I am very thankful for the opportunity. It was one of the biggest programs in the country. It began with 1,000 youths and from there was filtered to 600 and then 100. These 100 individuals went to Switzerland and Singapore to learn from other experiences in technology. From the 100, we again filtered down to 35 business ideas. I am glad that I was chosen. iEstshara was my first business in the tech segment.

How would assess the level of talent within Oman's youth?

There has recently been good progress in this segment. The government has realized a change in mindset was required when moving away from depending on government jobs towards employment in startups and SMEs. Additionally, the business environment has begun focusing on the gig economy and freelancing. For example, large oil and gas companies and other large entities are beginning to hire freelancers and are developing programs that allow everyone with talent to receive revenue and those without to learn. This allows individuals to depend on their own and serve local and international markets. Omanis are proud of our heavy focus on higher education. We need to put more spotlight on Omani youth and show them the path to getting more involved in business and succeeding. The problem in Oman's workforce is not gaps in talent but rather getting individuals to utilize their talents. The government is actively working on this.

Oman's Youth Center was established last year. The project came from a proposal from the younger generation to develop a center for youths managed by youths. Those starting businesses require others with the same mindset that can help them know what is required to succeed and how to do it quickly. The center provides an environment that fosters knowledge sharing between talented individuals and workshops. While Muscat remains the central focal point of the center, they are currently spreading their programs across the country. They are supported financially by the government and large companies.

What makes Oman an attractive market to do business in?

Oman has many factors that could lead to it becoming a central startup hub for the region and the world. The country's strategic location is an advantage. In terms of logistics, we are in the center of the world and can easily connect to Asia, Africa and Europe. We are on the Indian Ocean, and we have the second largest port for cargo, Salalah Port, and now a port in Duqm. We also have free zones, such as the one in Duqm and the Sohar Port and Freezone. In terms of logistics, Oman is one of the best locations to serve the world from. We have also created a business-friendly environment. All those entering Oman or dealing with Omanis agree on our friendliness, which is something we are proud of. We are welcome whether one is Omani or non-Omani. There is also dedicated support from the government to develop startups and SMEs. Some local startups are now serving international markets and gaining international awards. We also have a very stable economy and a safe country. Currently many global markets are struggling politically and economically. Oman has huge potential.

Additionally, the government is currently working on building its clean tech capabilities, including green hydrogen, solar energy and decarbonization segments. The goal is to make Oman one of the leading countries in sustainable technologies. Much progress has been made in this direction, and the segment is a good place for American companies to invest in. Oman is going through a large industrial acceleration and aims to be recognized worldwide in several industries. While Omanis are doing many things and enabling many opportunities, not much is currently known about the market worldwide. However, this is changing. Within the coming years Americans will hear a lot about Oman.