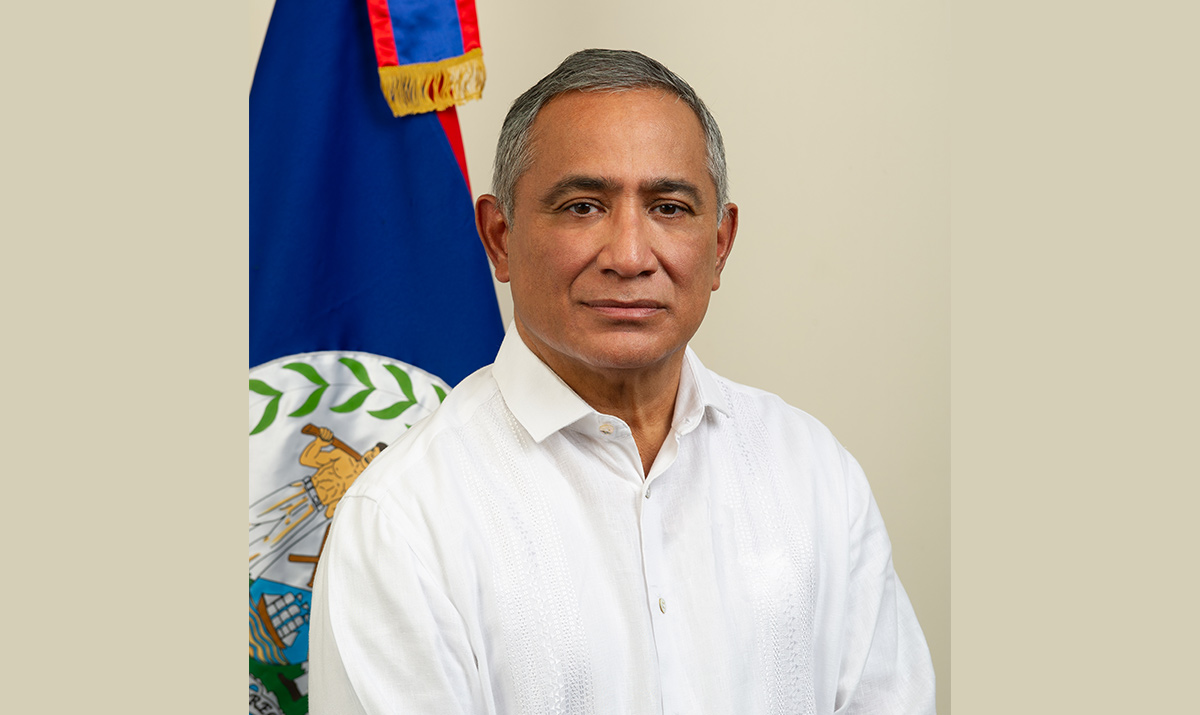 22 Aug

Belize's Prime Minister describes the country's business potential and comparative advantages
Uniquely positioned to access both the Caricom and Central American markets,  Belize has forged strong ties with the US
In the following interview, Belize's Prime Minister and Minister of Finance, Economic Development and Investment, John Briceño, discusses how the country has achieved a stable economy and how it hopes to attract foreign direct investment. 
Could you tell us about the economic trajectory Belize has followed over the last few years and what are the key economic advantages the country can rely on for its development?
Belize is the same size as the state of Massachusetts yet we are home to just 400,000 people. So we believe that for us to be able to get the country moving, to create opportunities for people and get them out of poverty, we have to be able to create the necessary environment for foreign direct investments into the country. We have a friendly investment climate and because of our history with the British, the rule of law is very strict so many investors feel at home when they come here. 
We have a fixed exchange rate of two Belizean dollars to one US dollar and we have a parliamentary system which brings stability to the country. We are also uniquely positioned to access both Caricom and Central American markets while enjoying access to Mexico and the US. 
Our financial system has been fairly stable, even during the 2008 financial crisis and during COVID-19. When you look at the recent foreign direct investment stories that we've had since we got into government, the International Monetary Fund was predicting that, in 2021, our growth was going to be a little over 3%. We ended up with over 15% GDP growth. 
Then last year they were saying that we would have around 6% and we ended up with over 11% economic growth. That happened because we have an open market, we're open for business and we encourage foreign investors to come to Belize. In fact, last year we surpassed the record for the highest amount of foreign direct investment, which had come in 2019. 
You were elected as Prime Minister in 2020, what are some of the success stories from your time in office and what are you hoping to achieve in the years ahead?
Our government has managed to reduce the unemployment rate to the lowest in our history, which now stands at around 5%. We have also seen foreign direct investment annually achieve between 4% and 5% of GDP. 
We've been able to tackle infrastructure development and have brought in investments. We are putting in a new highway along the northern tip of the country which will provide access for tourism, agriculture and investment in that area. Along with the group that is managing Philip S.W. Goldson International Airport, we have agreed a major upgrade and it will see an investment of approximately $125 million. 
Then there are the cruise ports which we are planning on developing in the near future. We have three different companies, all locally-based but backed by American investment, that have expressed an interest and we are working with them to see which one can get the environmental approval. Once they do, we will provide them with whatever support they need. We're doing everything possible to ensure that we have direct investments into Belize. 
Talking about investments, Belize will host a new Investment Summit this year. What are your expectations and what opportunities are there for US investors?
There are a lot of people that don't know enough about Belize. By having these investment summits, we put all the players of the government in one space, where potential investors can come and get all the information that they need. We have different seminars and we also invite successful investors to tell their story. 
Belize shares excellent relations with the US and we work with that country on many different topics, including foreign direct investment and immigration. We are also just one of two countries in the world that signed a compact development funding grant agreement with the US government, through the Millenium Challenge Corporation, that will help us tackle issues with education and clean energy. 
Education in particular is a priority as we need people to be able to work in tourism, we need entrepreneurs, electricians and plumbers; these can help us be a successful country and grow the economy. 
We have exceptional connections with the US with daily flights from Houston, Dallas, Miami and Atlanta, as well as weekly flights from Newark, Chicago, Minneapolis, Charlotte and Seattle. So we are well positioned to encourage foreign direct investments in Belize. 
The US is Belize's main trading partner and source of investment funds, as well as the home to an estimated 300,000 Belizeans. How important are trade relations with the US and what projects are you working on to further deepen trade ties?
The US is our largest trading partner and it is by far the largest foreign direct investor in Belize. We've been working with US entities to try and open up new markets for our products. We export a small amount of sugar to the US, which has increased from 4,000 tons to 15,000 tons, and we are looking at exporting other products such as cattle, organic products and locally sourced goods such as mahogany. We're always looking at how we can continue to keep trading with the US.