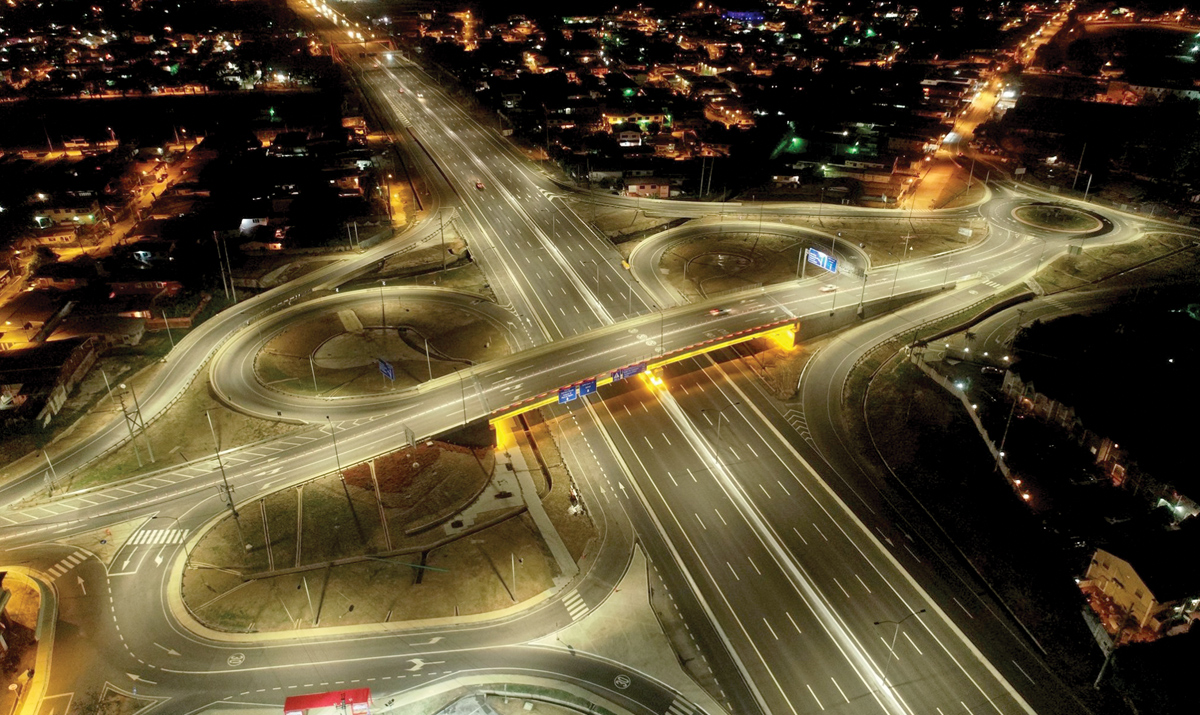 01 Aug

A world-class transport hub with an exciting future

As seen in the report "Trinidad and Tobago: Powering to the next level" distributed with USA TODAY
Putting a spotlight on customer service and introducing a wealth of new technology will further improve the offering at Trinidad and Tobago's two airports
Home to two first-class airports that between them welcomed close to 3 million passengers in 2019, Trinidad and Tobago has ambitious plans for attracting increased numbers of travelers not only from the US, but also from Europe, Africa and the Middle East. Having shown plenty of resilience in dealing with the challenges associated with COVID-19, the Airports Authority of Trinidad and Tobago (the Authority) is now also focused on making the country a transshipment hub through a variety of innovative programs. 
The achievement of these goals is helped by the country being home to Trinidad's Piarco International Airport — which was named the Best Airport in the Caribbean by the international air transport rating organization Skytrax for the third time in 2023 — and ANR Robinson International Airport on the island of Tobago. Both airports continued to operate during the pandemic, ensuring vaccines and essential supplies arrived in the country. Now operations are beginning to return to normal, there is growing confidence that arrival numbers will steadily rise and, by the end of 2023, could have returned to the figures that were seen before COVID-19. 
However, the aim is for numbers to substantially increase in the years ahead and the country is planning for that. Substantial works are taking place at ANR Robinson International Airport, with a new terminal currently under construction. But it's not just the addition of physical structures, the Authority also has plans to significantly enhance the customer experience, increase the knowledge of airport workers and introduce new technologies to ensure they stay on par with the competition. The Authority will benchmark against best practice at international airports and utilize cutting-edge technologies and the latest innovative solutions for digital signage, custodial maintenance, communications and other elements of its airport operations.
 "We already comply with the requirements of the international civil aviation organizations, which is important in terms of safety, security and operational efficiency. But we have also spent time on customer service and training our people," says Hayden Newton, general manager of the Authority. "One example is that more than 95% of our managers have attained the Airports Council International  and International Civil Aviation Organization's International Airport Professional certification. This is a significant achievement, worldwide." This rigorous three-year program has ensured that staff from administrative to management level are among the best in the region, while the Authority is also working with government agencies to improve digitalization across the board. This is all with the aim of providing the best possible service in Latin America and becoming a hub for traffic from even further afield.
The Authority also places great emphasis on the use of green technologies, environment preservation, climate action initiatives and the use of renewable energy sources in its operations. A 0.5-megawatt solar park is currently being installed at Piarco International Airport. The plant is expected to produce a minimum annual generation capacity of 767,034 kilowatts per hour with the potential to avoid approximately 500 metric tons of carbon emission annually and the opportunity for expansion. The Authority is also pioneering the Caribbean's first Airport City. This involves commercial development of estates surrounding Piarco International Airport, which gives opportunities for businesses for which close proximity to an airport is a logistic advantage. At present, a Four Points Hotel by Sheraton is about to be built on vacant lands north of the airport and will serve as the anchor tenant for the urban development of the northern lands along the aerotropolis concept.
Welcoming the world
The country already welcomes visitors from the Eastern Caribbean and the northern part of South America, with many from Suriname, Guyana and Venezuela coming into Piarco International to get to Europe and North America. And there has now been an increase in traffic from Panama and Colombia. "We are also seeing an increase in the commercial aspects of our business, coming out of Latin America. This is in terms of industries such as oil, gas and manufacturing sectors," explains Newton. 
"A lot of our manufacturing products are now finding space in Latin America and we're seeing substantial commercial cargo traffic going between us and Panama. The Authority is seeking to create additional sister arrangements with other airports in Latin America in recognition of our potential in terms of the development of cargo. But we want to make Piarco a larger hub, where we're not only picking up traffic from this part of the world but also from Europe, the Middle East through Emirates and Africa via Ethiopian Airlines. These things are being talked about as we have certain advantages over other airports in the region," he adds.
One advantage is that aviation is thriving in Trinidad and Tobago. Not only is the aircraft side booming, but there are a variety of helicopter operators providing support to the country's oil and gas industry. "We have a number of helicopter businesses operating from Piarco; this includes Bristol and PHI," explains Newton. "Some of these provide support not only within Trinidad and Tobago but also to the oil and gas market in neighboring territories."
While the country is working on strengthening its well-established ties with the oil, gas and manufacturing industries, it is also looking at ways to increase tourist numbers, with a specific focus on North America. One answer is by promoting Trinidad and Tobago as an eco-tourism destination, as it is a nature lover's dream. There are numerous waterfalls, tropical forest reserves and wildlife sanctuaries on the islands, as well as 2,500 species of plants, 433 species of birds, 100 mammals, 37 amphibians and 93 reptiles. Trinidad is also one of the world's most important sites for leatherback-turtle nesting. 
To capitalize on such a varied offering, the Authority is in talks with a variety of North American carriers. "Trinidad and Tobago is open for business, which is why we have been speaking with interested parties about creating new routes into the country. There is significant interest and, were it not for COVID-19, they would already be operating in the country," says Newton. "There is so much potential for US eco-tourists in Trinidad and Tobago. We also already receive a lot of North Americans who are coming to visit friends and relatives — and we are ready and open to welcome even more visitors."