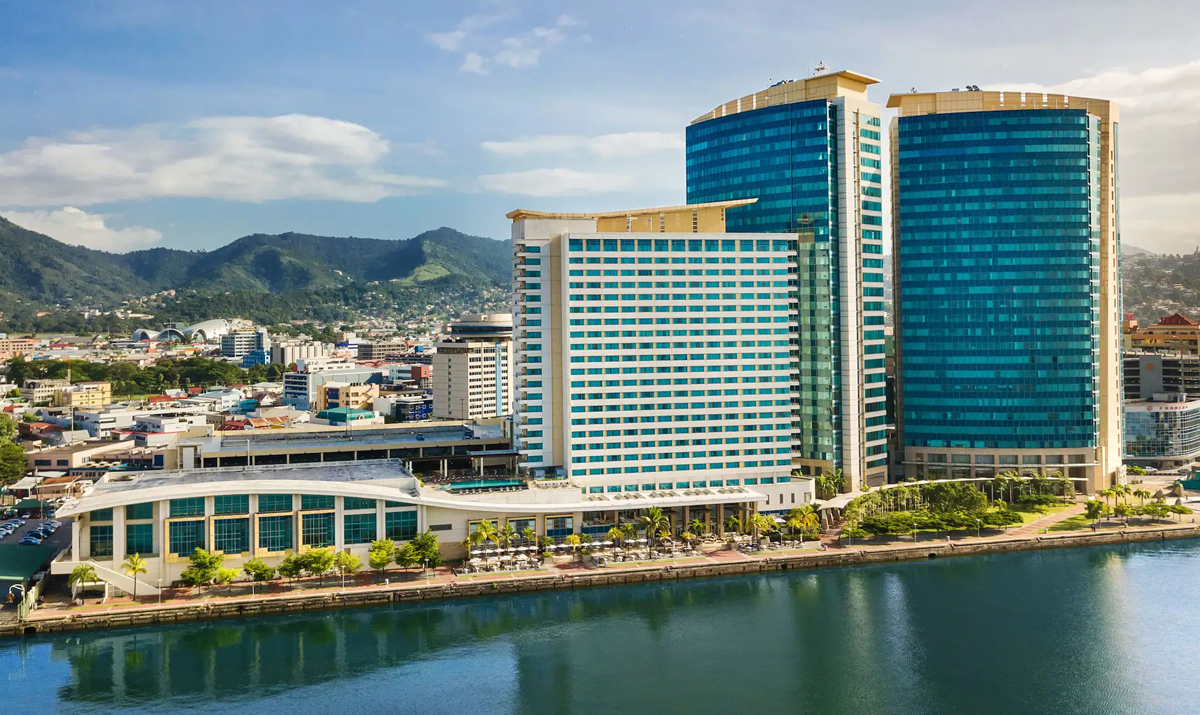 01 Aug

A versatile space for every event

As seen in the report "Trinidad and Tobago: Powering to the next level" distributed with USA TODAY
The Hyatt Regency Trinidad boasts a wealth of business options and has held a number of high-profile conferences and conventions
Ever since it opened in early 2008, the Hyatt Regency Trinidad has become the leading option for international conferences in the country. Most recently, the hotel hosted a groundbreaking regional symposium that addressed crime and violence as a public health issue. 
Aimed at promoting dialogue and mobilizing regional action for crime prevention and a reduction in violence across the Caribbean, the two-day conference was attended by heads of government from across the Caribbean
Community (CARICOM) — including CARICOM Secretary General Carla Barnett and Keith Rowley, Prime Minister of Trinidad and Tobago. The conference had numerous guest speakers and touched on everything from organized crime and domestic abuse to mental health and justice reform. It was also used to identify possible solutions and strategies that could help countries throughout the Caribbean. 
It is not the first time that the Hyatt Regency Trinidad has been picked for such an important event. Just one year after opening, the hotel held the Fifth Summit of the Americas, which was one of the first large-scale international engagements for former US President, Barack Obama. 
That event brought together 34 democratically elected heads of state and government who exchanged ideas and opinions on social, security, political and economic challenges that confronted the region. Just a few months later, the Hyatt Regency Trinidad hosted another conference of world leaders as the Commonwealth Heads of Government staged its biennial meeting in Port of Spain. In addition to the 51 leaders of the Commonwealth, the hotel welcomed the then Secretary General of the United Nations, Ban Ki-moon. The summit took on huge importance as the Commonwealth countries agreed a $7.5 billion-a-year climate change fund that promoted low-carbon emission development and adaptation in developing countries. 
An enviable offering 
The hotel continued to host numerous events before undergoing a renovation in 2017 when the 43,000 square feet of flexible event space was given a total refresh. This included work on the venue's column-free Regency Ballroom that spans 16,000 square feet and a 10,000-square-foot multipurpose facility that includes numerous conference rooms.
With the hotel located just 45 minutes from Piarco International Airport and offering sophisticated open-air dining and sweeping views of the Gulf of Paria, it is no surprise that it has firmly established itself as the country's flagship conference center. Used for a variety of events, it also held the 2nd Caribbean ESG & Climate Financing Summit in 2022, which saw more than 300 corporate, government and finance leaders attend a series of talks about the extraordinary threat of climate change across the Caribbean. 
The summit made full use of the hotel's substantial offering, which includes the spacious ballroom, business center and 13 private meeting rooms. The Hyatt Regency Trinidad also has event planners and catering can be
requested, while there is a team of translators on hand to help with everything from exhibitions and conferences to business meetings and conventions. 
As well as the impressive business and conference offering, the hotel, which is just a five-minute walk from the Trinidad and Tobago Water Taxi and Ferry Terminal, boasts an outdoor infinity pool and a state-of-the-art gym. Other guest facilities include one full-service waterfront restaurant, a spa, lobby bar and lounge. Situated within the Port of Spain International Waterfront Development, the hotel, which also provides laundry services and valet parking, was specifically designed as a meeting, convention, business, event and leisure travel property. 
In addition to the first-class amenities and impressive business offering, the hotel's general manager, Richard Westell, has a wealth of experience and has ensured that all members of staff have been trained to world-class standards and embody the warmth and openness that is characteristic of Trinidadians.