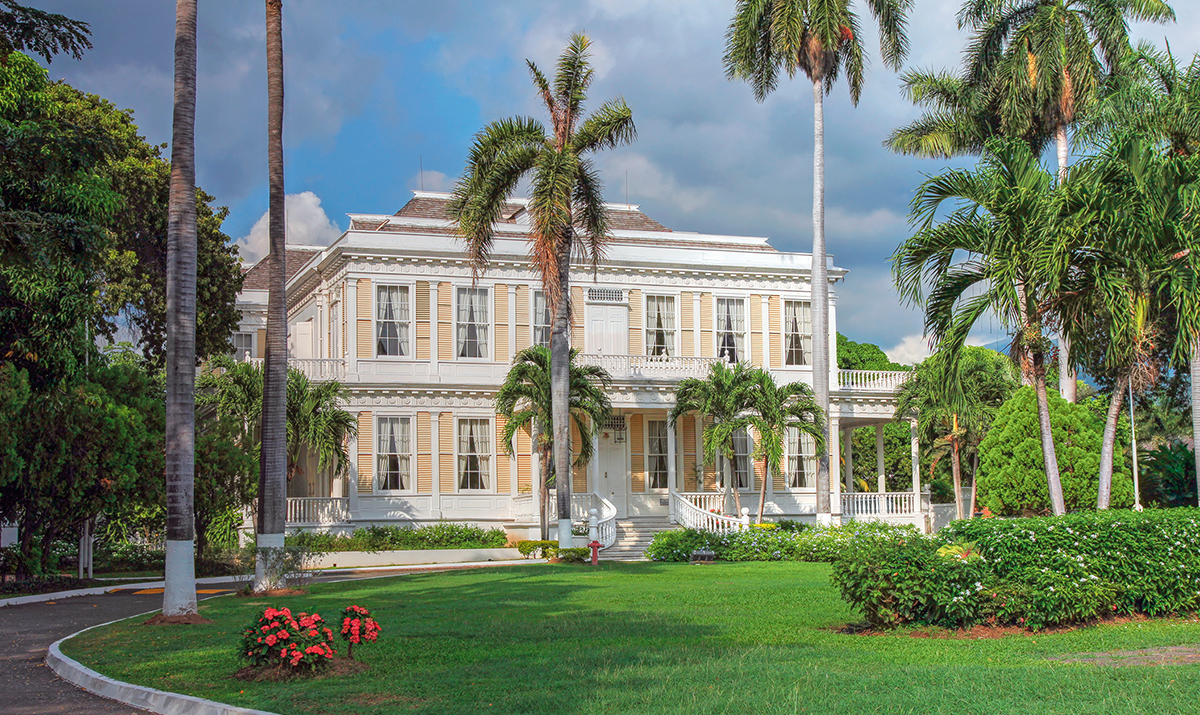 12 Sep

World-class tourism portfolio offers the best of everything
Captivating, memorable and fun experiences are available round the clock, whether you are seeking relaxation, adventure or romance
Given its incredibly vibrant culture, picturesque landscapes, warm hospitality, multitude of luxury resorts and hotels, as well as various adventure sports and other activities, Jamaica offers investors a great choice of investment opportunities across its diverse tourism sector.
The government is employing a powerful series of tactics and measures to attract FDI, with many of the strategies spearheaded by the award-winning national tourism agency, Jamaica Tourist Board (JTB). The agency has offices in Miami, Toronto and London, as well as representative offices scattered across European cities and even a physical presence in Tokyo.
Over the decades, Jamaica has developed a certain gravitational pull that few countries can match. In addition to being named the best vacation destination in the Caribbean at the World Travel Awards (WTA) several years running, it has also frequently scooped coveted WTA titles like "World's Leading Cruise Destination" and "World's Leading Wedding Destination".
"The Jamaican culture is a nurturing of many aspects of our being as a people," says JTB Director of Tourism, Donovan White. "The culture is made up of our love for people, our love for exotic foods. We have a very industrial society that plays a role in shaping not just our culture, from the things that we have inherited, but also a culture of creating new things and doing them better than anybody else."
As a consequence of JTB's determined, proactive approach to worldwide tourism marketing and promotion since its creation nearly 70 years ago, Jamaica has successfully positioned itself at the head of the pack in the highly competitive market of warm-weather destinations.
According to White, the key half dozen verticals when it comes to catching the heart, mind and soul of people considering visiting the country, are: nature, adventure, romance, cuisine, music and family. "We recognized very early that all other destinations like ours offer the same thing: blue waters and white sand," he explains. "We all have a lot of that and have had to differentiate ourselves.
"What we have that no other one has, or can boast, is culture, people, the music, the food and the iconic attractions, things like the Dunn's River Falls, the Appleton Rum tour, the Blue Lagoon in Portland, the Navy Island in Portland, the Blue Hole in Saint Ann, the Green Grotto Caves in Saint Ann, Treasure Beach in St. Elizabeth and Lover's Leap in St. Elizabeth which has a whole romantic story akin to it. 
"I could go on and on about all these iconic attractions. We have been able to take our natural and God-given assets and make them into  iconic attractions. We have some of the world's most beautiful river tours. We have the limestone mountains in the Cockpit part of Jamaica.
"We also have the Blue Mountains, which feature the highest point in Jamaica at more than 7,400 feet above sea level. It is where the iconic and world famous Jamaican Blue Mountain coffee is grown and nurtured, because of the climatic conditions that prevail so high up in the clouds; it is perfect for growing coffee."
World-class tourism experiences enthral
The senior executive highlights how nearly one in every two tourists in Jamaica have been to the island before. He describes that impressive ratio of return as extremely "enviable", especially given its relative size versus many of its larger competitors in the Americas and elsewhere.
"People travel the world to have life experiences that they'll pay lots of money for as they'll never have them again, or not even have them," he continues. "When you get the chance to have it all at once, you want to make sure that it's first class. For these reasons, people choose Jamaica. We have harnessed our natural assets in a tourism product to allow for guests to have an experience that is truly world class."
As the birthplace of reggae and the genre's pioneer, Bob Marley, Jamaica obviously takes great pride in its wonderful musical history and never misses an opportunity to promote its most famous export. One such event is the annual carnival, a major cultural experience that attracts tens of thousands of international visitors who want to experience the energy of Kingston through music, food and friends.
"We have a lot of events in Jamaica all year round. There's always something to do, somewhere to go. There's a party happening, there's an event happening, there's a festival happening of some shape, size, or form," White says.
"Carnival is the ideal platform to reinforce Kingston as the cultural capital of the Caribbean. We want to maximize that to help boost arrivals and spending from visitors. Carnival is about an experience for the entertainment thrill seeker and about bringing all the various parts of the economy together to create this spectacle to put Jamaica on show. 
"You have the designers of the costumes —  that's a small business — you have the manufacturers who produce the goods and services that are consumed for carnival, the rums, the beers, the water, the cups, the spoons, the chickens, the pork, all the various different things that are consumed. Then you have the trucks that create the spectacle on the road, the promoters who put on all the events, leading up to and during and after carnival, and they hire contractors —  light, sound, stage decoration, venues."
Just as flamboyant and fun as its carnival is Jamaican cuisine, best described as a fusion of culinary techniques, flavors and spices influenced by the island's Taino, African, Irish, English, French, Portuguese, Spanish, Indian, Chinese, and Middle Eastern influences. Jamaicans are very proud of their rich culinary heritage and enjoy showing off their gastronomy and beverages to visitors at every opportunity.
"Jamaica is a foodie paradise full of bold and vibrant flavors," the industry veteran adds. "You owe it to yourself to explore the diverse culinary offerings that the island has to offer, from our famous street foods, to fine dining at some of our top restaurants where authentic Jamaican flavors and spices reflects the heavy cultural influences of our island heritage."
Romantics are simply spoiled for choice
Unsurprisingly, given its range of breathtaking scenery, lovely climate and upscale resorts and hotels that pamper to guests' every need, Jamaica is the world's leading wedding and honeymoon destination and a popular choice for couples seeking romance, rest and relaxation.
"Whether toasting your anniversary, looking to rekindle a romance, or just starting your happily ever after, Jamaica is the perfect romantic getaway to come back to romantic," states White. "With so many unique experiences to choose from — including the dreamy Luminous Lagoon on the north coast where a special breed of marine plankton emit light when disturbed — Jamaica is an undeniably romantic escape. Here, under sunny skies and shady palm trees, you'll come back to yourselves … and each other."
As well as the aforementioned natural wonders, Jamaica is home to many enchanting waterfalls, where cascading curtains of crystal-clear water create a captivating sight.Mystical underground marvels include the Two Sisters Caves, which are tucked into the rugged Hellshire Hills. The limestone caves are a geological marvel, adorned with stunning stalactite and stalagmite formations that have taken thousands of years to form, meaning visitors can take a huge underground step back in time.
When it comes to animals and wildlife, Jamaica boasts many rare and endemic species found nowhere else in the world, making it a colorful, memorable and — frequently — noisy paradise for nature lovers.
"Visitors can begin their wildlife adventure in the Blue and John Crow Mountains National Park, a UNESCO World Heritage Site," says White. "Home to a wide range of endemic flora and fauna, people can explore the lush forests, cascading waterfalls and hiking trails to spot various bird species and other wildlife.
"For a truly exhilarating wildlife experience, consider a visit to the Black River Safari in St. Elizabeth, where you can come face to face with the Jamaican Crocodile. Take a boat tour along the mangrove-lined river and spot these ancient reptiles basking in the sun or gliding through the water. This encounter offers a unique opportunity to witness these apex predators in their natural habitat."
Action and adventure all over the island
For thrillseekers chasing action and adventure, Jamaica has more than its fair share of exciting, fun activities that are sure to get pulses racing. Rip-roaring experiences include zip-lining through lush jungle canopy, racing all-terrain vehicles along raging waters, river tubing, snorkelling among turquoise waters teeming with tropical fish and horseback riding.
In recent years, Jamaica has become a more popular vacation destination for families and such groups are certainly well catered for when it comes to luxury accommodation that is safe and secure for young children and teenagers.
Family activities at resorts and high-end hotels include on-site water parks with thrilling waterslides as well as kid-friendly pools, water cannons, lazy rivers and even swim-up soda bars. Kids and adults can even learn to ride the waves on a surf simulator. Other family activities include land sports like beach volleyball, tennis, bocce ball, horseshoes and even rock climbing at certain resorts.
Such comfortable and affordable accommodation is among the scores of projects that have been earmarked to boost Jamaica's room provision over the next few years, with officials planning to add at least 15,000 rooms by 2028. They include new sites for leading international hotel chains, as well as new and emerging brands and boutique hotels.
In addition, Jamaica is now leading the way in providing new and exciting villa experiences for tourists across the region. Major investments and expansions are taking place right across the country as the nation seeks to put in place the necessary infrastructure to handle the expected surge in tourists over the next decade.
"The government has been extremely clear and deliberate in its approach to FDI from the perspective of offering the opportunity to invest in Jamaica," says White. "We have also been extremely focused on driving the conversation around sustainability, greening, the blue economy, as part of our future, as it relates to ensuring that we are taking steps to mitigate the effects of climate change, and that, as we continue to attract investors, sustainability and resilience is built into the concepts of their investment. We are also focused on not just being net zero in our outlook towards climate change, but to be thinking about the net positive, which is to say net zero is dated in terms of its concept of dealing with the effects of climate change."
Asked for a final say on the current trends in Jamaica and the things people simply need to know before booking or arriving, White is eager to highlight the many positives. "What is hot and new about Jamaica is that we are always reinventing ourselves every single day to make our destination more in demand, and to ensure that the promise that we make to our visitors is always delivered. That is that you will have a very special time in Jamaica. You will have a safe time in Jamaica and a very seamless entry and exit through our borders."