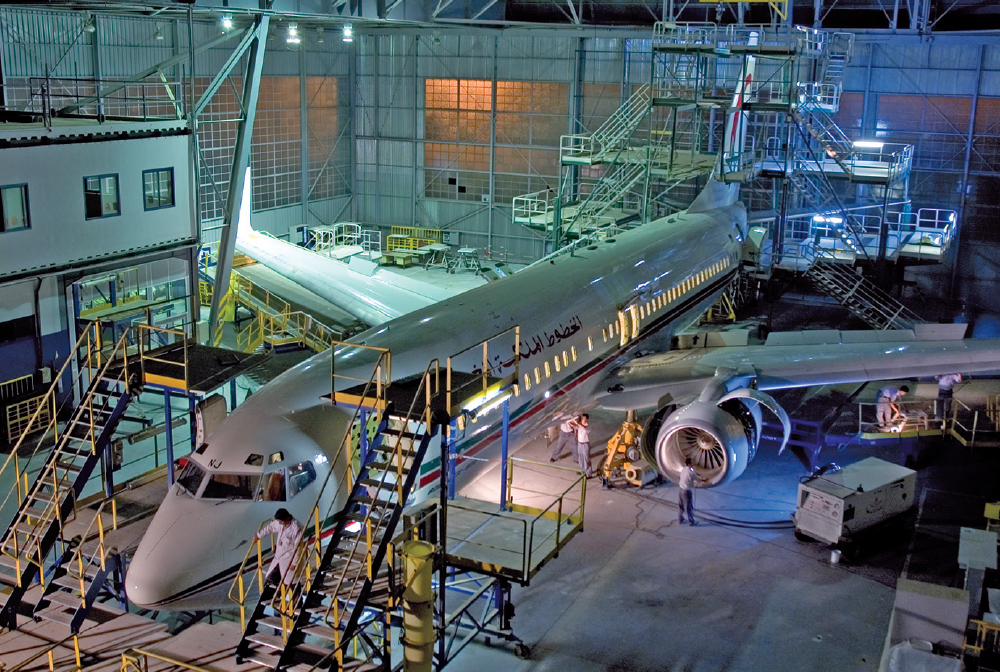 19 Jul

Unique opportunities for aerospace operators
Morocco has fostered one of the world's most dynamic aeronautical ecosystems
The nation's aeronautical sector is growing by about 20% a year and achieved export sales worth $2 billion in 2021. Today, every Boeing and Airbus commercial aircraft contains a made-in-Morocco part and most of the industry's leaders are in the country, including Safran, Spirit AeroSystems, Stelia and Collins Aerospace.  
They are part of a diverse, integrated cluster of 142 firms involved in value-added manufacturing that employ 20,000 workers, 40% of them women. 
Forty percent of the sector's production inputs are locally sourced, thanks in part to Boeing signing an agreement with the government in March 2016 that aimed to bring 120 more of its suppliers to Morocco — an agreement the aerospace giant estimated could generate $1 billion in annual export revenues. 
"Boeing is proud to work with the government to develop the Moroccan aerospace industry," said Ray Conner, former president of Boeing Commercial Airplanes, at the signing. "We've already seen the unique opportunities that Morocco offers aviation operators to reduce costs, while producing high-quality aerospace products. Boeing and Morocco have developed an incentive program to encourage new suppliers of Boeing to settle in Morocco," he added. 
Aeronautical firms currently in the country are already well catered for when it comes to their skill requirements. Each year, 24,000 engineers and technicians leave Morocco's universities, engineering schools and dedicated training centers such as the Institute of Aeronautical Trades. 
Indeed, sector-specific education institutions have been set up for most of the country's priority industries, which provide on-demand, subsidized training schemes that are tailored to individual investors' needs.
This focus on workforce development is helping the sector to move up the value chain, as Morocco looks to exploit opportunities in areas like complex engineering, space, composites and interiors. Last year, for instance, Spirit AeroSystems started making fuselage sections for the Airbus A220 at its plant in Midparc, one of around 120 diverse industrial zones that offer enticing incentives to their residents.
Further recent illustrations include Honeywell's opening of a facility to manufacture integrated aircraft systems, Le Piston Français' establishment of a plant for the production of high-tech engine components and Hutchinson's new manufacturing site for composite parts and cabin insulation. 
Another came in November 2022, when Belgium-based Sabca inaugurated a €17-million plant that is assembling aerostructures for Pilatus aircraft. 
At the inauguration, Stéphane Burton, CEO of Sabca's parent group Orizio, said: "Morocco has implemented a policy promoting the development of the aeronautical ecosystem on its soil. The Orizio group is part of this long-term policy and has made the kingdom of Morocco one of the main sites for its industrial activities … On the strength of our shared vision, we're delighted to celebrate this important step in the sustainable development of the aeronautical ecosystem with our Moroccan partners."