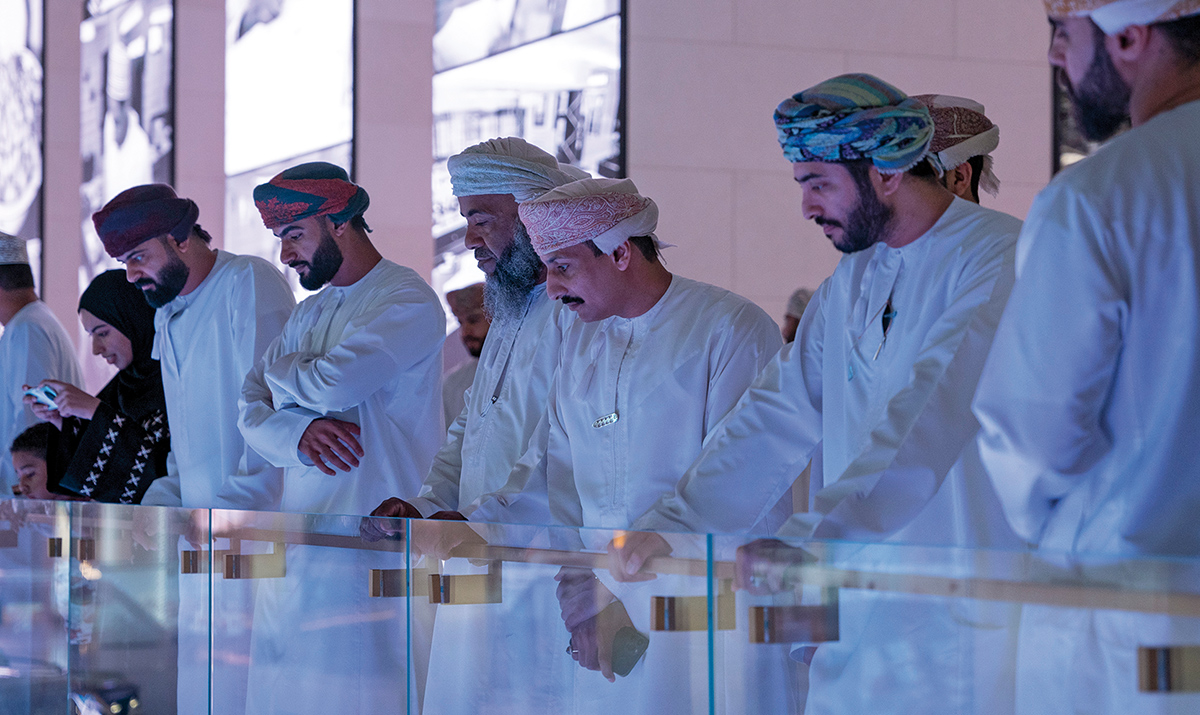 17 Nov

Turning the keys to unlock local potential
Oman's wealth fund has put the public sector in the spotlight in its drive to maximize in-country value and economic sustainability
Back in 2020, the decision was made by the government of Oman to merge the State General Reserve Fund and the Oman Investment Fund, two entities whose remit was to make profitable investments and help diversify the economy away from its dependence on oil. In its place came the Sultanate's new sovereign wealth fund, the Oman Investment Authority (OIA), which by the end of last year had total assets worth $46.6 billion. This was thanks to the authority following a prudent investment strategy that delivered a return on investment of 8.8% in 2022. 
Much like the Government Pension Fund of Norway, the OIA's primary objective is to benefit future generations by safeguarding and building national wealth. However, it also has another equally important purpose, which is to develop the national economy. 
"We are one of the few global funds with more than one mandate, role and responsibilities," states Abdulsalam Al Murshidi, President of the OIA. "In reality, we have around five different mandates. We aim to enhance the return on our investments while at the same time jumpstart the economy by introducing new projects and contributing to developing sectors. In addition, we aim to create employment and increase the country's gross domestic product. Moreover, we are mandated to pay annual dividends to the Ministry of Finance to help support the annual budget. Occasionally, these mandates are aligned and sometimes they contradict each other."
In order to achieve these two main objectives, the OIA created two separate funds: the Future Generations Fund, which is designed for long-term investments, and the National Development Fund, which is made up of assets inherited when the authority was created in 2020. "Our current mandate is to turn these companies around and exit some of them as part of the privatization policy," explains Al Murshidi. "Our first step is to get these companies ready for initial public offerings or invite strategic partnerships through private placement. This is handled on a case-by-case basis."
Another hugely important function of the OIA is to increase the private sector's contribution towards the economy. This year the authority pledged to invest $4.95 billion towards new projects in Oman and encourages all of its companies to offer at least a 60% share to foreign investors or locals within the private sector in any new project. 
"Traditionally, state-run entities have been the largest drivers of developing national infrastructure. However, post-pandemic private businesses played a vital role in accelerating economic recovery," says Haitham Salim Al Salmi, CEO of the Muscat Stock Exchange. "Now the OIA is responsible for one of Oman's most important programs under Vision 2040, which is to assist the private sector so that it contributes further to the economy. Under the program, the public sector is gradually lowering government subsidies and allowing the private sector to take a leading role. Private entities are keen to invest in new businesses and expand certain industries such as healthcare, education, logistics and digital transformation while actively using innovative technologies vital for economic growth that will generate new job opportunities for Omanis. Being an OIA subsidiary MSX is part of this divestment strategy, to liquidate government holdings, allow cash injections for newer projects and offer a piece of the pie for a larger pool of investors, as we at MSX provide an alternative divestment pathway for companies through IPOs rather than selling to specific investors."