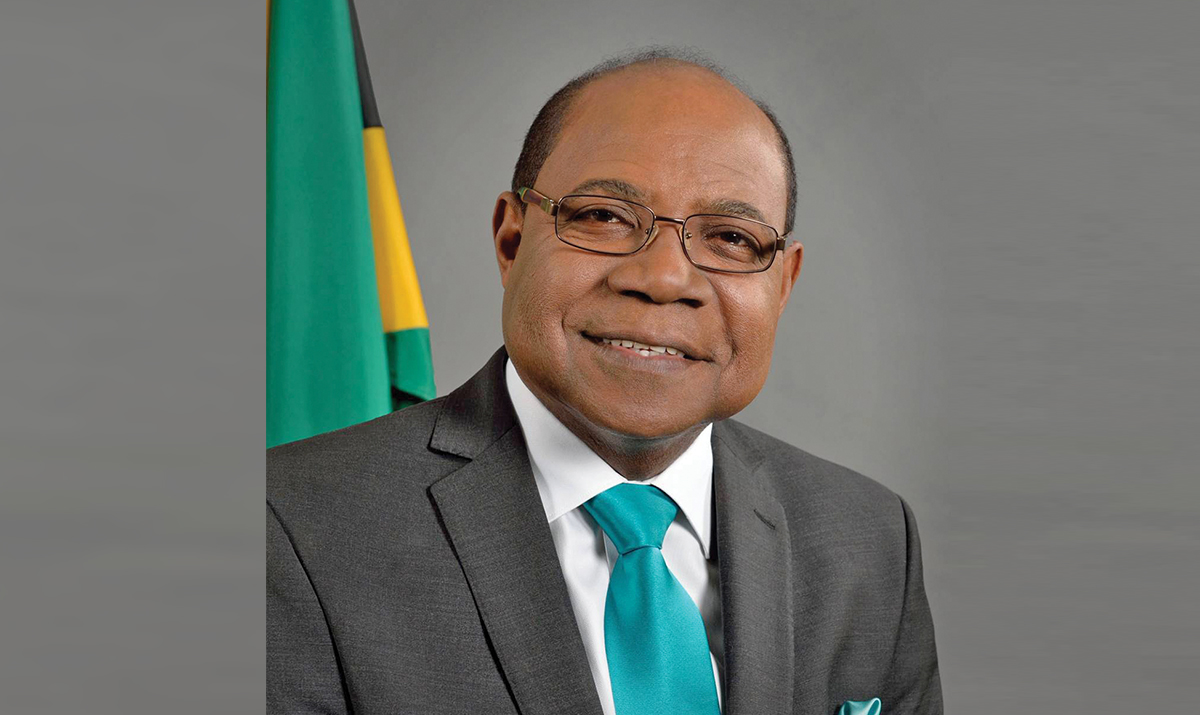 12 Sep

Tourism resilience boosts economy
The Ministry of Tourism has had its work cut out in recent years due to the pandemic, but Jamaica's tourism portfolio is so strong that it has rebounded incredibly well from that tough period, as Minister of Tourism, Edmund Bartlett (EB), details.
How is the Ministry of Tourism working to sustain the strong momentum of last year in which a huge $3.7 billion in revenue was recorded, while addressing the ongoing challenges facing the industry?
EB: The collaboration between stakeholders and all the approaches by the government to the activities, navigation and management of the pandemic, along with international partners, created the recovery that we are very proud of. We were the first country in the English-speaking Caribbean to open its borders (June 2020).
The US market remained open and was never closed, even though other countries were. They provided the lifeline for the Caribbean tourism and Jamaica is grateful for that. We were able to recover within a year and a half of a projected two-year recovery period. As early as June 2022, Jamaica began to see higher arrival numbers than pre-pandemic.
Our most recent winter season is the best we've ever had. We brought in about 1.2 million people and earned just over $1 billion, which is a 96% increase [year-on-year]. We are now on a path to realize better than 2019 levels for 2023 and could end up with $4 billion of earnings, which would be a huge budget for Jamaica.
The jobs essentially have come back. We have had issues with supply chains — as all countries have — but our local suppliers have stepped up to the plate and more local goods are in our tourism space than ever before. That's good for the country as it retains the dollar in our space and it gives more authenticity to the destination because the visitor now comes and experiences local cuisine, transportation and entertainment. The future looks even better as more investment will come.
Jamaica's tourism sector employs around 170,000 people and generates about 9.5% of GDP. What strategies are being used to ensure that your goal of more sustainable employment opportunities is met by 2024?
Our five-year plan is a very ambitious objective, given the lengthy pause we experienced due to the pandemic. However, looking at the three critical elements of sustainability, which are economic, environmental and social, we're focused on human capital developments.
We're transforming our education system to enable more of the cognitive systems to have a place, not just the absorption of knowledge, but also the conversion of knowledge into practical and meaningful actions. We're going to have to revamp the education system, training and certification, and also look at how to bring new skills into our space to augment what we have and to enable us to keep production moving.
One aspect is we're ensuring that new investments in the sector take into account the environment around them, not just following the basic steps of mitigation and adaptation. They must take an interest in the social development of the communities, with housing, water, sewerage, electricity, basic needs, education and training. The economic side must now work hard to empower people in all those areas to produce new, exciting and creative goods that are unique.
Jamaica boasts many beautiful beaches, a rich cultural heritage and scores of wonderful attractions inland as well. What is the government doing to promote alternative forms of tourism, such as eco, heritage and adventure tourism. How are you diversifying the offerings?
My definition of tourism is this confluence of different activities, actions, experiences that flow from every aspect of life. People travel to fulfill their passions. Whatever products you build can respond to a passion point, and that's the basis for visitors to come, and that's tourism.
We are trying to look at the psychographic profiles, so you explore what inspires people to travel, what they want at their destinations, and then build products around those points. Tourism is not an entity unto itself; it is not like agriculture, where you can measure how many tons of wheat you produce. Tourism is about whole experiences consumed by visitors. Our job is to increase the number, range and quality of experiences available. That's why people travel.
We work closely with the Ministry of Culture to look at sites and areas of interest. In entertainment, Jamaica is well known for music and in sports, we are very well endowed with some of the finest athletes in the world.
Our flora and fauna is very diverse as we have over 3,000 species of plants, as well as butterflies unique to this area. We also have geophysical features that are in underground caverns with stalactites and stalagmites. We have groundwater systems and river experiences that are huge. Jamaica has more attractions, more things for people to do than all the English-speaking Caribbean combined.
To capitalize on the rise in remote working, Jamaica launched a Digital Nomad Visa Program that allows holders to live and work for a year. How has this initiative impacted tourism and what steps are you taking to ensure that its benefits are widespread?
It is still at an early stage and so the impact has been hard to assess. The challenge is it requires a certain level of digital infrastructure, which is not yet fully developed. In addition, it requires a level of social infrastructure  for health, security, roads and housing. These nomads can't necessarily be in hotels due to the cost, so they need long-term accommodation.
Any final message for readers of USA Today who may be considering a visit to Jamaica?
We are very driven by the recognition of resilience and sustainability as the twin pillars. We have focused on investment in building the capacity to recover from shocks, which are features of the world that we must respond to. 
To enable an environment that is sustainable, one must be resilient. Jamaica is driven by that. We established — and it has been replicated around the world — our Global Tourism Resilience and Crisis Management Center, which actually sits at the University of the West Indies and provides a frame for the academic rigor required to find new ideas and innovation to develop growth and sustainability.