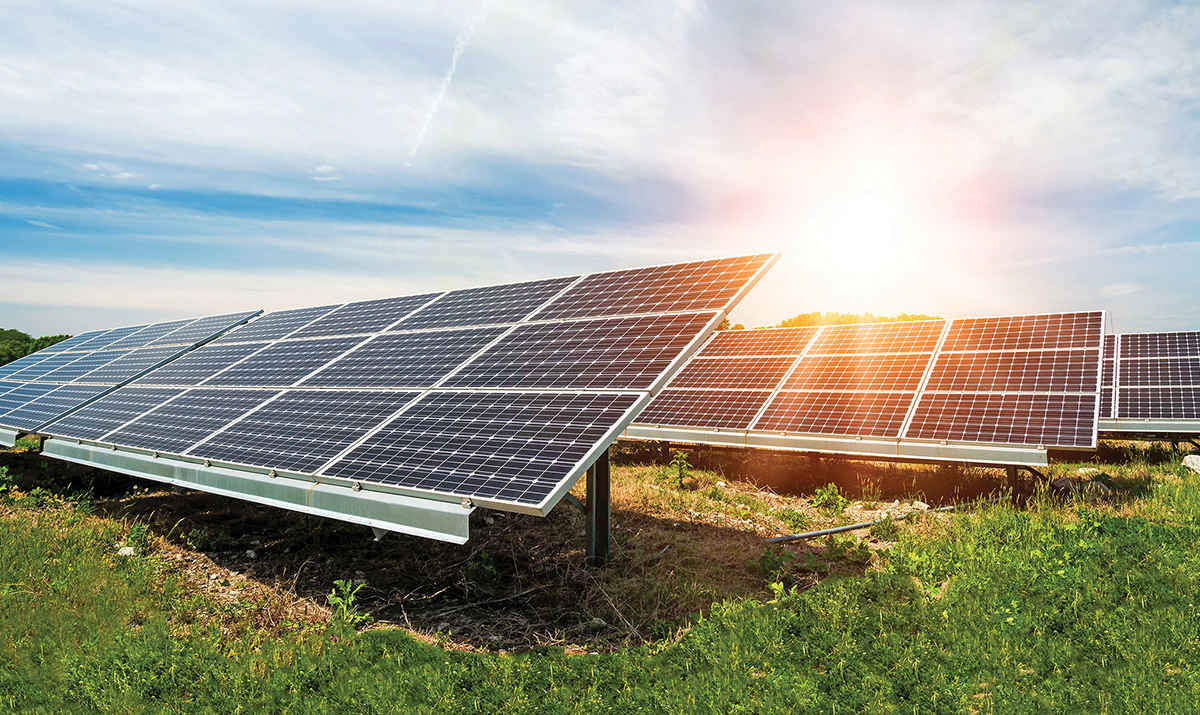 22 Aug

The sustainable use of natural resources
The government works to ensure natural assets are protected and can be utilized  to attract clean energy projects
Belize may be a relatively small country but the Central American nation punches well above its weight when it comes to promoting sustainable development. Committed to protecting its unique ecosystems, it has made great efforts in the management of its natural resources, both on land and in the sea. 
Ever since 1984, the government, businesses and community leaders have come together to protect the natural environment and a huge emphasis has been placed on maintaining the health of terrestrial and marine biodiversity. As it stands, almost 40% of Belize's land mass is now protected, while UNESCO has regularly praised the work being done by the country to protect the Belize Barrier Reef — the second-largest living reef in the world behind the Great Barrier Reef in Australia.  
These natural assets are a source of national pride but they also form a vital role in regard to the economy. The country has become a leading destination for eco-tourists, with the jungles in the west popular with those seeking adventure, while the clear blue waters off the east coast are home to some of the world's leading dive locations. Among those is the Great Blue Hole, which is a popular spot for recreational scuba divers due to the crystal clear waters and variety of marine life. A destination of cultural and ecological significance, the government has partnered with various environmental organizations to protect the sinkhole, including through stringent diving regulations and by restricting the number of visitors.
"In this country, we take sustainable development very seriously, balancing our economic transformation with the protection of our environment," says Deputy Prime Minister and Minister of Natural Resources, Petroleum and Mining, Cordel Hyde. "We've been encouraging electric buses and cars and we're going to launch a pilot project that will see municipal electric bus provision in Belize City. We're excited about that and the possibilities for the future. 
"We're also significantly increasing our battery storage and tackling our issues with energy production. We want to be global leaders in the development of sustainable and renewable energy sources. I believe we are currently second in the region but we're not satisfied and we want to do more."
At present, around 50% of Belize's electricity comes from renewables, with the remainder being generated from fossil fuels that are mainly imported, although some oil and gas is produced within the country. "Our renewable energy comes from hydroelectric, biomass and solar. But the solar energy component is a small amount. We have a project where we will increase that to 15 megawatts over the next two years, which will meet around 7% of our peak demand, and we are going to increase that to 60 megawatts over the next five years. We're going all in on solar," he reveals.
"This has helped us to keep our consumer rates low and keep down the cost of electricity. Even with the challenges we face, in terms of having a sparsely populated country with large geographic areas, we want to remain competitive and keep prices as low as possible."
The government's ambition to raise the contribution of renewables in the nation's electricity mix to 85% by 2027 offers huge potential to international investors and the extent of that potential will be one of the topics discussed at September's Belize Investment Summit, notes Hyde: "The summit will be a chance for investors in diverse sectors to talk to all Belizean stakeholders about the endless opportunities we have in this country."
Looking to the future
In order to achieve its sustainability goals, the government has worked closely with The Nature Conservancy (TNC), with the environmental organization most recently closing a $76.5 million deal to protect 236,000 acres of rainforest in northern Belize. 
There is also an agreement in place with TNC for Belize to protect 30% of its ocean space by 2026, while legislation has been passed to ensure that all the mangrove forests on the reef remain intact. 
Ultimately, the government understands the need to protect the country's natural assets, which in turn has enhanced Belize's reputation as a sustainable tourism destination and ensured long-term economic resilience. It has also recognized the need to leverage its natural resources to attract clean energy projects, creating new job opportunities and reducing the reliance on costly imported fuel. 
This is especially important to Prime Minister John Briceño, who has openly discussed his vision for the future and why his government is so focused on ensuring the quality of the country's environment. "The protection of the environment is one of our main priorities and we want people to be conscious of this," he has stated. "We have a responsibility to protect this for future generations and for the whole
of humanity."