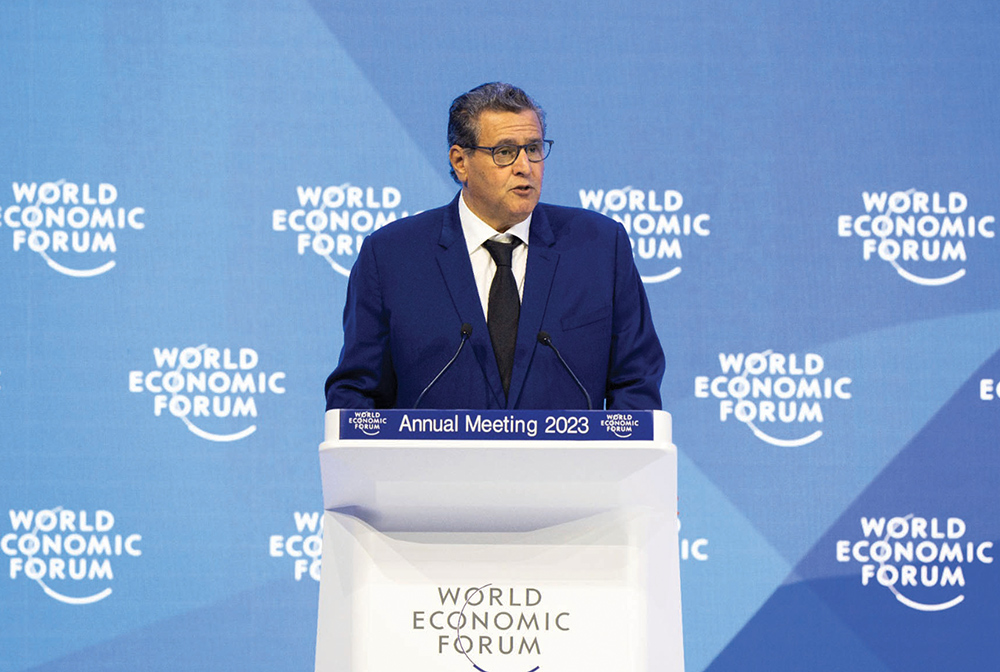 18 Jul

The close relationship between the US and Morocco is intensifying
Bilateral ties are increasing, as the US becomes Morocco's biggest foreign investor
Morocco is one of the US's oldest international partners. It was among the first to recognize the US's independence, while the treaty of peace and friendship the two signed in 1786 represents the US's longest unbroken international relationship. "We have a longstanding, historic and steadfast partnership with Morocco, which has been such an important force for stability, for peace, for progress and moderation," said Secretary of State Antony J. Blinken in Washington this March. 
In recent years, this partnership has intensified, with regular high-level connections being made between the two countries. Blinken himself, for example, visited the Moroccan capital Rabat in March 2022 to hold discussions with the Head of Government Aziz Akhannouch, Minister of Foreign Affairs, African Cooperation and Moroccan Expatriates Nasser Bourita, and others. Afterwards, the Secretary of State confirmed they had discussed a wide range of opportunities the two countries could seize on to positively impact their populations. "It's an effort that quite simply would not have been possible were it not for the courage and vision of leaders like King Mohammed VI to break down longstanding barriers," he asserted.
During Blinken's trip, Bourita revealed that the relationship was increasingly robust, diverse and ambitious: "Our strong partnership is grounded on mutual shared values, shared interests and a shared vision." The countries' current administrations also share an appreciation for soccer — during the landmark US-Africa Leaders Summit held in Washington last December, President Joe Biden and Morocco's Head of Government took time out of their packed schedules to see a crucial World Cup match between Morocco and France together. The game marked the first time an African team had ever reached the event's semi-finals. As Biden tweeted: "It was a great honor to watch today's World Cup match alongside Prime Minister Akhannouch of Morocco. No matter who you're rooting for, it was remarkable to watch how much this team has been able to achieve."
"We have a longstanding, historic and steadfast partnership with Morocco."

Antony J. Blinken, Secretary of State
One core contribution that Morocco makes to the partnership concerns maintaining peace and stability in the region. The US has designated Morocco as a major non-NATO ally and the two work together on military and security matters, notably on the fight against terrorism, an area where "Morocco has demonstrated sustained leadership," according to Blinken. The US also considers it a vital partner in the drive for sustainable development, Blinken said in Rabat: "In this, Morocco is a world leader, setting an ambitious target of achieving 63% renewable energy by 2035 … Morocco is on track to meet this ambitious target and even exceed it."  
Fully supportive of King Mohammed VI's reform agenda to strengthen the country's institutions, the US has provided Morocco with substantial assistance to help bolster governance, education, economic productivity and equality, among other things. For example, this March, the Millennium Challenge Corporation completed a five-year $460.5-million Employability and Land Compact with Morocco in which the corporation worked with local authorities to strengthen secondary education and vocational training, as well as to formalize land-ownership rights for women, expand industrial zones and create a new business park. During a ceremony to mark the occasion, Head of Government Akhannouch stated that the compact represented "another example of the strategic partnership between Morocco and the US, serving as a lever for development and for the upgrading of infrastructure in key sectors in our country, as well as supporting Morocco's institutional and structural reforms."
The US private sector's ties with Morocco are also extensive, aided by the fact that it is the only African country to have a free trade agreement (FTA) with the US. Since the deal was signed in 2006, Moroccan exports to the US have more than doubled to reach $1.43 billion in 2022, while US exports to Morocco have multiplied six times to $5.41 billion. Not only has the FTA boosted trade, it has helped harmonize standards and improve Morocco's business climate for US entities, which has supported a huge increase in American investment into Morocco. In 2007, $153 million in US foreign direct investments flowed into the country, while $773 million in new commitments from US investors were made in 2022. That figure means that the US is currently Morocco's largest foreign investor, having leapfrogged France.
Today, about 120 US companies are operating in Morocco that have a particularly strong presence in the automotive, aeronautics, renewable energy, and information and communication technology sectors. They include some of America's biggest corporations — such as Boeing, Lear Corporation, Procter and Gamble, Adient and Oracle — most of which are long-term, repeat investors. Gideon Jewel, Lear's president of global just-in-time operations, speaks for all of them when he says: "It's been a really good experience and Morocco has something that we feel adds up to a very competitive set of conditions."
The government wants to attract even more US investors, says Mohcine Jazouli, Minister of Investment, Convergence and Evaluation of Public Policies: "People on both sides of the Atlantic are working to strengthen the US-Moroccan economic relationship and our new investment charter will act as a substantial catalyst for private investments. I would advise all American entrepreneurs and companies to join our adventure."  
One destination of increasing interest to investors is the country's southern provinces, especially since the US administration recognized Morocco's sovereignty over the Western Sahara in 2020. Home to various industries and world-beating wind and solar resources, further development of this region is a national priority. To support that there has been major investment in infrastructure including the soon-to-be-opened Dakhla Atlantic Port, a gigantic facility that will become the best marine gateway from the US into the African continent. At the Morocco-US Investment Forum held in Dakhla last year, the chair of venture capital firm Blumberg Capital Philip Blumberg commended the level of stability Morocco offers and advocated for US investors to investigate its southern regions' potential: "The two countries share common values and this encourages investors to invest in Morocco as a hub for all of Africa." 
Morocco enjoys excellent relations with the rest of Africa and is the second-largest investor in its own continent. That means "Africa is fertile land for US-Moroccan cooperation," as Bourita pointed out at the press briefing following his 2022 meeting with Blinken in Rabat. Having highlighted that the two nations were already working closely together in the region, Blinken went a step further: "Morocco is really and truly a partner on the global stage for us. It's a partnership we value deeply."