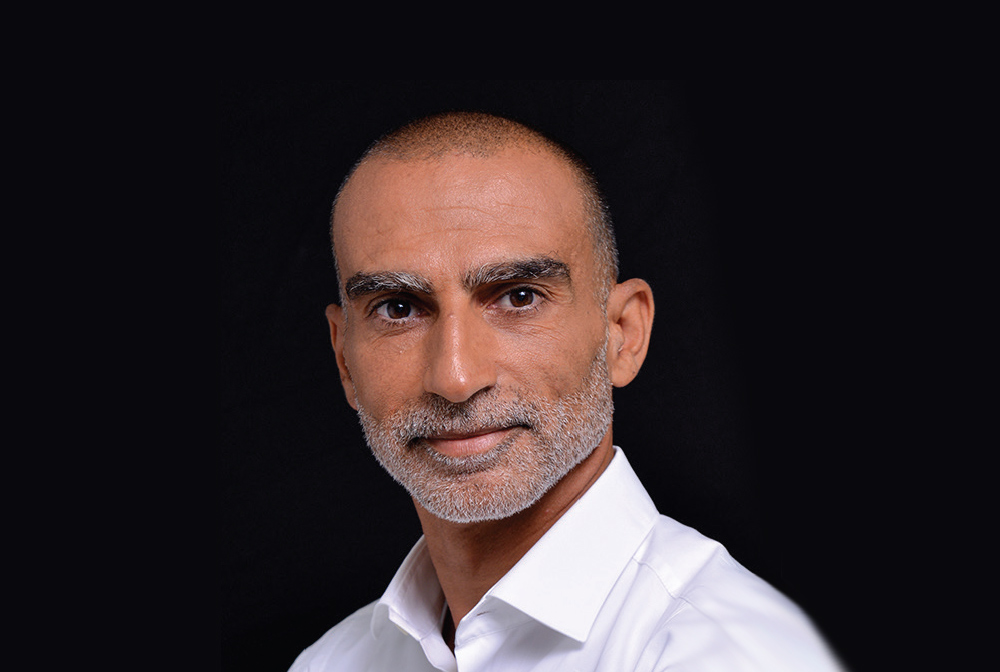 19 Jul

The best real estate platform in Morocco
The fact that the country is beginning a new upcycle of development offers huge potential to investors in commercial property
In this interview, Nawfal Bendefa, CEO of multi-sector commercial real estate company Aradei Capital, offers an insight into Morocco's non-residential property sector.
Last year, Aradei's revenues grew 15.4% year on year, while it increased its gross leasing area investments by 1 million square feet, taking its total portfolio to 5 million square feet. How is the Moroccan commercial real estate sector performing?
Overall, the dynamics are very positive. For example, we're seeing strong demand for private healthcare facilities and logistics space, while new businesses coming into the country are driving demand for industrial real estate and there is demand for new-generation offices.
A major challenge for the sector is satisfying that demand, which requires capital supply, human resources and the ability to deliver developments on time and on budget. However, those things create an opportunity for Aradei because we have three decades of experience in project execution, which has allowed us to get ahead of the game and build the successful platform we have today — our mission is to be the best real estate platform in Morocco and the region. We're very established in country in terms of access to partnerships and opportunities, and being able to convert those into deals.
What is Aradei's investment strategy?
It's split into two categories. One is focused on our assessment of demand in specific catchment areas, which is linked to the economic needs of our partners. Our strategy is to provide the spaces the local population requires, whether that's a school, language center, laboratory, healthcare facility or shops. We also take an opportunistic approach toward some retail, logistics and industrial investments, based on the high quality of partners that we have, such as the Japanese supplier of electrical equipment Yazaki and LabelVie, the Moroccan Carrefour franchisee, which we provide with distribution and retail space. Crucially, all our developments are accessible and have maximum flexibility, so they are adaptable to disruptions in sectors.
Could you summarize Aradei's competitive advantages within the Moroccan commercial real estate market?
Our advantage lies in our strong execution capabilities, which include having our own development and property management teams. We also have an in-house deal sourcing and asset management team within Reim Partners, which acts as our advisor and asset manager. 
Commercial real estate is a relatively new sector in Morocco and acquiring talent is  a challenge. Our teams, however, have extensive experience in real estate asset management, a proven track record in Morocco and they operate in English and French, making us an ideal partner for local and foreign investors. We've also been successful in attracting foreign capital and raising funds from the European Bank for Reconstruction and Development, the Public Investment Corporation of South Africa and other foreign institutions. Going forward, our focus will remain on three key areas: capital partners, space partners and human capital. 
How would you assess Morocco's business environment for US investors?
Several factors give US investors a competitive advantage in Morocco — for instance, our capital market system is liquid; our legislation protects foreign ownership and enables easy conversion into hard currency, which provides assurance for investors when it comes to taking money in or out of the country; we have a strong pool of talent; there is potential to achieve a high return on investment for a relatively low level of risk; and Morocco opens the door to the continent, allowing for easier expansion into other, more challenging African markets.
Morocco is at a turning point: it's poised to take advantage of all the infrastructure investment that has been made in recent years and it's at the beginning of another upcycle of growth and development. As a result, now is the perfect time for investors to seek out strategic partnerships within the country in order to capitalize on the next decade of growth. When it comes to experienced collaborators, Aradei Capital has the potential to partner up with US companies on many levels, including the user-space front, development, property management, investment and asset management.
Real estate on solid ground
Morocco's strong economic growth has created many openings for Aradei Capital
In less than a decade, Aradei Capital has  powered to the head of the commercial real estate sector in Morocco through a series of dynamic moves and strategic diversification of a property portfolio that now boasts interests in key sectors like retail, healthcare, leisure and entertainment in nearly two dozen cities across the kingdom. This highly successful growth strategy is based on the business model of "Bricks for Business" and has been achieved with the valuable help of leading asset manager REIM Partners. This approach is based on the continuation of the retail park development program or mixed-use projects that have also benefitted from a partnership with the large and respected LabelVie Group.
Considered an ambitious industry pioneer, Aradei Capital is also listed on the Casablanca Stock Exchange and is becoming increasingly active in the green economy through sustainable projects and initiatives. "We're a multi-sector, commercial real estate vehicle. We provide healthcare real estate, we provide industrial real estate, we provide retail real estate, as well as offices," states Aradei Capital CEO, Nawfal Bendefa. "We have positioned ourselves as the ideal partner for any foreign investor looking to invest in any of these sectors. We have done that by having international standards in our policies, processes and ways of working, that make it a lot easier for any international investor, whether they're coming from the US or Europe, to deal with us. The convertible plug that you have when you travel to other countries, that's exactly what we are. You'll have a hard time plugging into the energy in Morocco if you don't work with someone like us. We have that practical experience on the ground to say this is how we translate what the market demands to work with the needs of foreign investors."