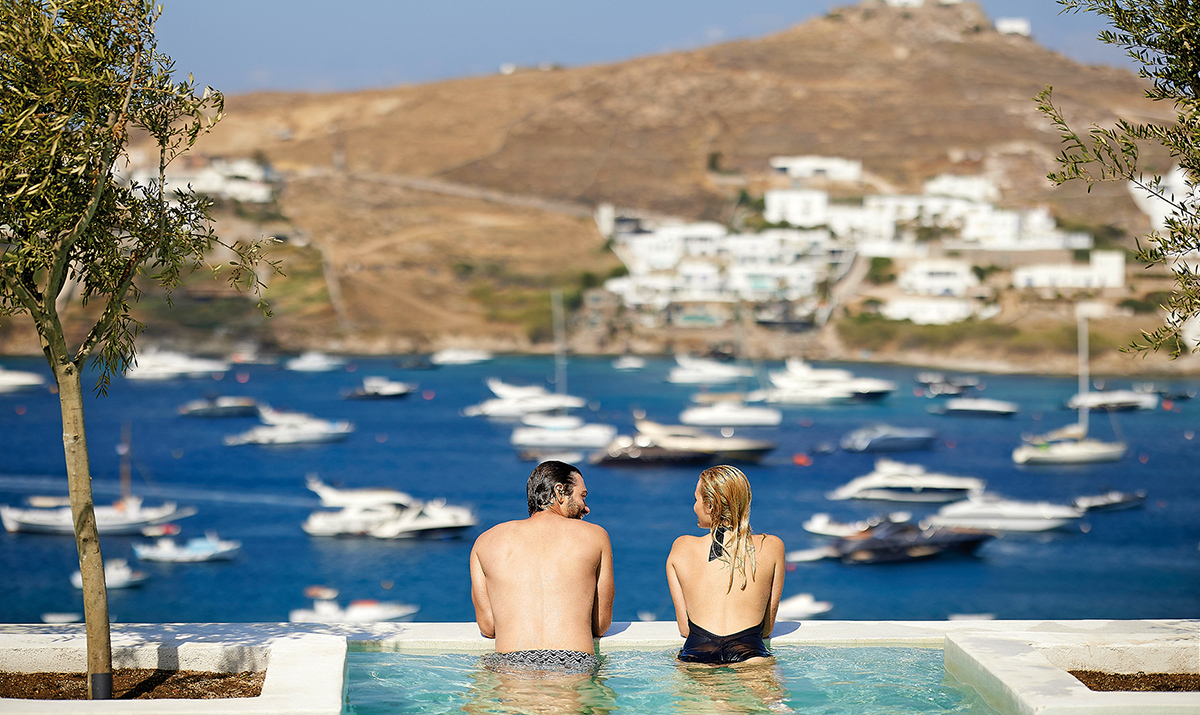 20 Nov

Quality-driven development of tourism products
Constant efforts to upscale Cyprus' tourism experiences are encouraging visitors to stay longer and spend more
In the first half of 2023, Cyprus recorded a 39.3% year-on-year rise in the number of nights tourists stayed on the island, outperforming every other country in the European Union. This leap shows that Cyprus is not only well on its way to exceeding its pre-pandemic visitor numbers, but those vacationing there are staying longer. On top of that, as Louis Loizou, executive director of the Louis Group, one of South East Europe's leading tourism and leisure groups, points out, "Daily average visitor expenditure has increased too." A major reason for this is ongoing efforts to improve tourism experiences, he explains: "Both the government and private sector are focusing more on quality, while trying to constantly upgrade the country's tourist product. Whether it's a 3-, 4- or 5-star facility, all stakeholders are striving toward providing better quality tourism and higher-end facilities." At the forefront of those efforts is the Louis Group, a pioneer that has been driving progress in the sector since Loizou's grandfather founded it in 1935. Having started as a transport and travel agency in Limassol, the group has expanded into many other activities over the years and now employs around 4,000 people, mainly in Cyprus and Greece.
Today, its most prominent activity is the ownership and management of hotels. "We opened our first, Semmering, in the Cypriot mountains in 1942. That was followed by Louis Hotel in Nicosia and in 1969 we acquired the luxurious Ledra Palace Hotel, a Nicosian landmark. Gradually, we moved into higher-end hotels in Cyprus and the Greek islands of Rhodes, Corfu, Mykonos, Crete, Zakynthos and Kefalonia. We've got 24 presently, have two more opening next year and we're focusing on Cyprus and Greece. If opportunities come around for ownership or management, we're seizing them," reveals Loizou.
Louis Hotels operates properties for prestigious international brands — for example, it has managed Hilton Nicosia since 2002 — and it differentiates the properties it owns within a range of collections: Exclusive, Elegant, Villa and Family. "All are distinguished by warm hospitality, authentic local experiences and respect for the environment," he says. In 2022, it launched its new Exclusive collection. "This includes 5-star luxury units with special architecture, quality services and an emphasis on lifestyle. Transformation from running 4-star family hotels to luxury 5-star boutique hotels wasn't easy, but by capitalizing on our experience we achieved it," he states. "What differentiates the group as a whole from the competition is the excellent collaborations we've maintained for decades with the largest international tour operators. These partners require high standards, which helps us to keep aligned with best practices," Loizou declares.
In terms of challenges, Loizou mentions that the post-COVID era finds the hotel industry grappling with a staffing crisis, as a large part of the workforce left the sector during the pandemic; this shift has subsequently caused labor shortages leading to rising wages and operational disruptions. "Since the outbreak of the pandemic we have observed, not only in our industry but also in many others, a rising tendency of people leaving industries depending on manual labor and seasonality. The market in Cyprus is no exception: it's very hard to find locals to work in specific positions across a range of industries such as the hotel and food and beverage (F&B) sectors," Loizou points out.
In tandem with advancing its hotel portfolio, Louis Group is developing its F&B services, mainly through its hotels, he notes: "In 2003, we opened our first restaurant brand Akakiko that offers easy Japanese fusion food and this was followed by Elliniko, which serves Greek-style cuisine. Our franchise restaurants complement the international outlets within our hotels."
Louis Group is also a significant player in ground handling services, which it supplies at Larnaca and Paphos International Airports; in information and communication technologies, via its Fourth GL Prodata subsidiary; and in cruising. "Cruising used to be a bigger part of the group. We acquired our first ship in 1986 and pioneered the concept of mini cruises to neighboring countries. That was the beginning of the boom of cruising for the island," he explains. Today, the group's interest in cruising is limited to its associate company, Greece-based Celestyal Cruises, a leading operator serving mainly the Greek islands with two mid-sized vessels. 
According to Loizou, "A seven-plus day cruise that includes Cyprus has a lot to offer and international cruising companies are now increasing their visits to Limassol, Larnaca and Paphos. That's been helped by the fact that investments have been made in Cyprus' ports and marinas. Another important factor is that air connectivity has improved, which has increased options for people wanting to cruise in and out of Cyprus." 
Increasing flight connectivity is also a benefit for US travelers who want to stay on the island. "For any market that far away, it's difficult to have Cyprus as a one-center destination. You would often want to combine it with another. Lately, for example, connectivity between Greece and US has improved and there are many flights between Greece and Cyprus, making it easier for tourists to combine those two countries," he comments.
Loizou recommends that people take advantage of these increasing connections: "Cyprus is a safe, small country. It has an extended summer, good weather all year round, great food and there is a lot of interaction with local people, who speak English. You've got the sea, the mountains, the rural areas and a beautiful variety of things to explore that can all be visited within a day. There really is something for everyone."