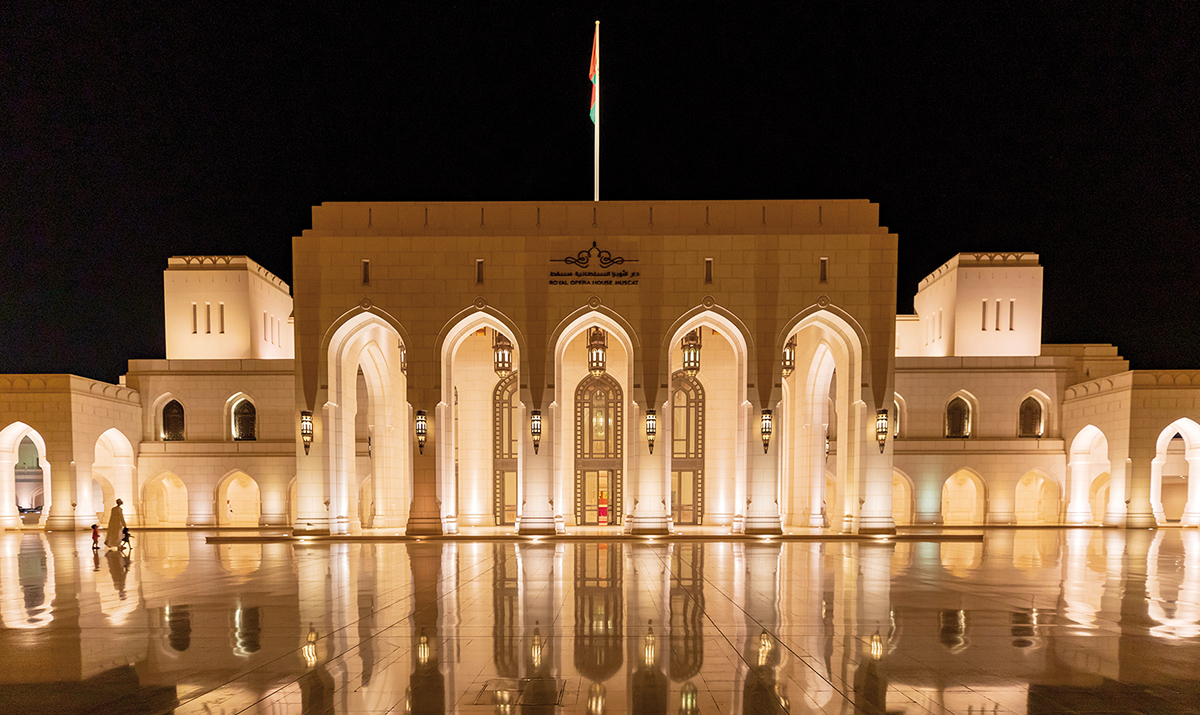 17 Nov

New economy shifts to innovation
Revenues gained from the recent rise in oil prices have allowed Oman to pivot away from hydrocarbons towards adding value to its industrial value chain and promote the growth of new innovative sectors.
Ever since oil was discovered in Oman in 1964, the economy has been largely centered around the oil sector, with production and exports increasing significantly over the decades. To this day it still plays a crucial role as the recent uplift in oil prices has been one of the primary reasons that the country has recovered from the COVID-19 pandemic. 
However, it is far from the only factor as the economy has also seen a notable improvement in non-oil sectors, which in the first half of 2023 contributed to approximately 69.4% of the GDP. This was predominantly driven by transport, storage, agricultural and fisheries activities, highlighting the successful efforts being made by Oman to diversify the economy. 
This shift away from a reliance on fossil fuels was first outlined in 2020 when Sultan Haitham bin Tariq approved Oman Vision 2040, an initiative that prioritizes a diversified, dynamic and globalized economy. 
"The Vision 2040 initiative focuses on four main pillars. The first is our citizens and society. The current budget dedicates around 34% to health, education and social programs and will continue to do so. We aim to have well-qualified and enlightened people with the necessary education and skills that can be productive and competitive in the labor force. We want our youth to compete not only locally but internationally. A knowledge-driven economy is the way forward for Oman," states the Minister of Economy, Said Mohammed Al Saqri. "The second pillar focuses on having a diversified economy that is less dependent on the oil sector and is led by the private sector in terms of economic output and job creation. The third pillar focuses on preserving the natural environment and being sustainable. We are focused on renewables, with the goal to increase the mix of renewables to at least 30% by 2040 and completely offset our carbon emissions by 2050. The fourth pillar is based on strengthening governance and law, which is also critical."
With plans to become a major economic powerhouse not just in the region but throughout the world, Oman has been promoting industries such as manufacturing, logistics and agriculture to further lessen its dependency on fossil fuels. This has led to the creation of industrial zones that are helping to attract foreign direct investment. 
"We have at least 11 industrial zones, four major industrial cities and three industrial seaports that contribute immensely towards attracting investment," reveals Al Saqri. "We currently have investments in petrochemicals, steel, aluminum, fertilizers, fiber optics and producing heavy vehicles such as buses at our industrial zones. The potential is enormous due to our location; we have five ports close to international sea routes equipped with the latest necessary infrastructure and utilities. The government has heavily invested in these assets to make Oman a primary destination for logistics, heavy industries, light industries and information technology."
The Middle Eastern nation has also shown a willingness to explore green energy and renewables, with an abundance of land available that is ideal for solar and wind energy projects. Oman has 320 sunny days annually and high-intensity sunlight with a range of 5,500 to 6,000 watt hours per square meter per day. This gives it a distinct competitive advantage in the development of large-scale solar projects. The wind resources, particularly in Dhofar and Al Wusta, are also impressive with an estimated 721 watts produced per square meter. 
Oman now hopes to capitalize on these natural advantages, as Al Saqri explains: "Our results suggest we are among the top five countries in the world in terms of solar and wind potential. Additionally, we have a lot of vacant land for development.
"The government has already allocated more than 19,300 square miles of land for people who want to invest in renewables and produce green hydrogen. We have already auctioned projects and have commitments from several companies showing genuine interest in investing in green hydrogen. Many companies are aligning themselves with the sector.
"For example, a company has already committed to supporting steel production using green hydrogen and at least five other companies have already signed similar agreements with the Ministry of Energy and Minerals. By 2030, we should be producing at least around one million tons of green hydrogen, and we are confident that it will increase to eight million tons by 2050. We recognize the need to move away from fossil fuel dependency; it is essential for the world."
In order to fully explore the potential of green energy and to further diversify the economy in the decades ahead, Oman has introduced new economic policies that have helped to attract foreign direct investment and create a business-friendly environment. New bankruptcy, privatization and commercial laws have been introduced and the Sultanate recently launched a one-stop shop for international investors. This provides all of the relevant information and licenses needed in order to invest in Oman. 
"Oman is a stable country in a very turbulent region; we have maintained this through non-aligned policies. Countries such as the US have recognized this. Oman is a trusted partner for the US in furthering the stability and security of the region," says Al Saqri. 
"We have seen an increasing number of US companies coming to Oman, with accumulative US foreign direct investment now surpassing $74 billion. The Free Trade Agreement we signed with the US also covers a wide range of benefits, including the promotion and protection of investment, preferential trade agreements and guarantees for businesses, including the ability to take commercial disputes to the US market.
"Additionally, the US plays a leading role in the push to renewables in terms of know-how and technology. The country could play a leading role in showing the world how vital the energy transition is."