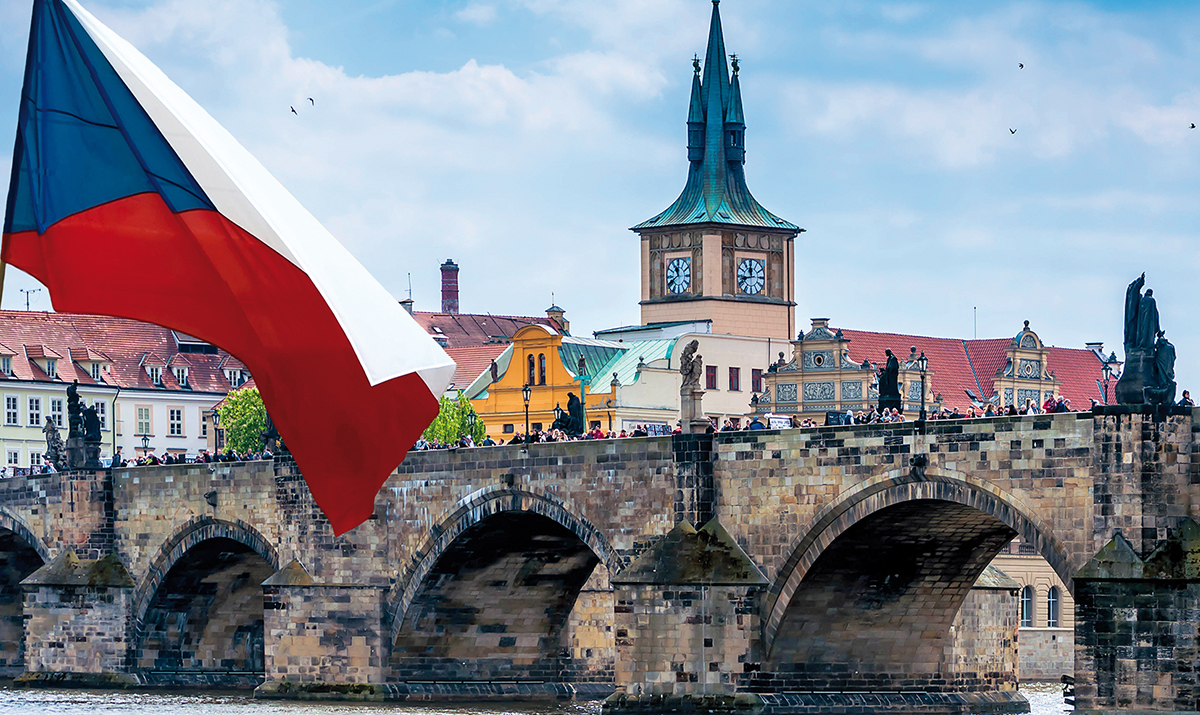 26 Oct

Moving towards a sustainable future

The Czech Republic is in the midst of a remarkable transformation as it embraces sustainability across numerous sectors. The country has managed to reduce its greenhouse gas emissions by 43% over the last three decades by decreasing the share of coal in the energy mix and shifting towards less polluting technologies. With global disruptions in the energy market, the need for a green transition has been heightened and there is a growing need to decarbonise the economy. While this is already underway, the government plans to ramp up its efforts in the years ahead, with a specific focus on solar energy. 

"We will contribute to the rehabilitation of photovoltaics because we consider it a key renewable in our geographical conditions. We will contribute to the establishment of new photovoltaic installations on at least 100,000 roofs by 2025," the Czech government promised in a policy statement last year.  In addition to solar, the state plans to make greater use of wind, hydro and biogas, providing financial support for the construction of projects and speeding up the process of obtaining permits in relation to renewable energy sources. 

This transition is also being aided by the support of energy companies such as Pražská Plynárenská whose roots within the gas industry can be traced all the way back to 1847.  "The Czech Republic has a history of using coal to heat properties but we are trying to now move to natural gas," explains Martin Pacovský, former chairman of the board of directors at Pražská Plynárenská. "We want to transition to a fully green economy so these central heating solutions will move away from coal. We want to move to a net zero economy in the Czech Republic by 2050 and we want to help the country achieve this goal. We are already playing a major role in Prague and we hope to help the capital reach its own climate targets. We want the city and the surrounding areas to become a carbon-light economy." 

Another company heavily involved in the move to a green economy is SOLEK Holding, a leading renewable energy firm with a focus on solar energy. Established in 2010, it builds, operates, owns and maintains numerous power plants throughout Europe and Latin America. "Across Europe it is appreciated when you deliver green energy because every country is trying to meet their environmental, social and corporate governance goals," explains Zdeněk Sobotka, CEO, SOLEK Holding. "That's the reason why we have direct clients with power purchase agreements (PPAs). We use utility-scale projects for those PPAs and in the Czech Republic we like to explore industrial rooftops as they have the ability to accommodate a good size in relation to megawatts."

It is not just in the energy sector that the government is focused on sustainability, the Czech Tourism Authority has recently launched a campaign to promote sustainable and responsible tourism practices and to raise awareness about the importance of protecting its natural and cultural heritage. This included the construction of a website that features as range of informative articles, guides and resources on sustainable travel, eco-friendly accommodation, green transportation and more. It also highlights organizations and businesses making a positive impact on the environment and local communities.