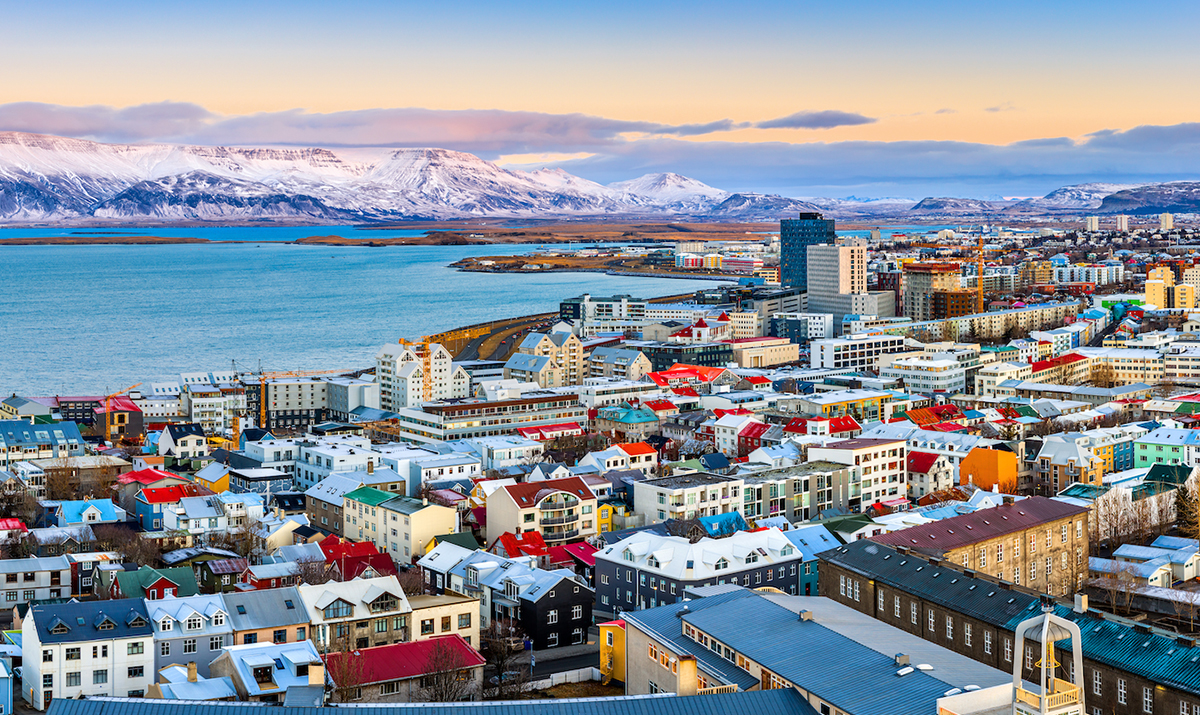 05 Oct

Low-cost airline connects US to Europe

Only launched in the summer of 2019, the new Icelandic airline FlyPlay is already a remarkable success story. In the second quarter of this year, it flew 392,000 passengers between 34 destinations in North America and across Europe via Iceland on planes that were 85% full on average, with even higher load factors on its flights to and from its North American destinations: Boston, Baltimore, New York, Washington DC and Toronto. Over 2023 as a whole, it expects to carry 1.5-1.7 million passengers, generate revenues of $280-$310 million and achieve positive earnings before interest and taxes. 

The well-capitalized listed company is growing quickly, introducing 20 more routes in the second quarter of 2023 alone. "Play is a startup with ambitious plans. However, the aviation industry demands caution when it comes to rapid expansion, given the scale of operations," stresses CEO Birgir Jónsson, a man with extensive international management experience in various industries, including aviation. "To avoid getting sidetracked, my approach is to be down to earth and old school. We pride ourselves on being a low-cost airline and, as a result, we maintain a laser-sharp focus on cost management, adopting similar business practices that have proven successful in other companies. Our strength lies in having a well-defined objective and clear business plan that we're executing." 

Play's business plan is based on a hub-and-spoke model, with Keflavík International Airport in Iceland acting as its strategically located hub midway between the US and Europe. Unlike the airline's point-to-point direct-flight competitors, this model means Play can use smaller aircraft and facilities, which lowers costs. "For example, instead of having to find 300 people in Berlin who want to fly to Boston in a day, we need only to find 10 people there, 10 people in Paris, 10 people in Copenhagen and so on. We then gather them in Iceland and fly them to the US or vice versa. By serving smaller segments of the market and efficiently utilizing connecting hubs, we can offer competitive prices. As a result, Play is currently offering the most affordable option to Europe from North America, specifically from Toronto and New York," Jónsson explains.  

The airline's business model has been resilient to global challenges such as increasing fuel prices, with strong demand continuing from the US to Europe that is being bolstered by the extremely favorable currency exchange rates available for American travelers at the moment. Play has not experienced a slowdown in European traffic to its home country either, despite current economic challenges in some of its markets on that continent. "Our business model allows us to be adaptable and to shift our focus accordingly. Iceland is known for its stability and as a bucket-list destination, and we've been able to attract tourists who are less sensitive to economic fluctuations," he says. 

"Private companies, especially airlines like us, play a crucial role in driving tourism to Iceland and Play is attracting a diverse profile of travelers to the country due to our younger image and low-cost offerings. This has garnered positive feedback from the Icelandic tourism industry, which has noticed a boost in tourism resulting from Play's influence." 

The startup airline has also become hugely popular with the Icelandic population. In 2022, the company accounted for about 25-30% of local flight passengers and that figure had risen to 54% by June 2023. "It's especially encouraging to see that Icelandic people traveling abroad choose to fly with Play, which signifies a strong endorsement of our new brand by the local market," Jónsson enthuses. 

Best low-cost airline in Northern Europe
Whether they come from Iceland, the rest of Europe, North America or elsewhere, Play's passengers agree that there is much more to the airline than just bargain prices — as evidenced by the fact that it was recognized as the best low-cost airline in Northern Europe at this year's prestigious Skytrax World Airline Awards, which are based on overall customer satisfaction. In contrast to many of its international competitors, for example, over 80% of its flights were on time in July, the busiest month of the year for aviation. 
"We strive to make our passengers feel valued and appreciated and we want the experience of flying with us to be hassle-free, making it simple for passengers to reach their destinations quickly, affordably and in a safe, clean and secure manner," reveals the CEO. "Furthermore, we prioritize the happiness of our workforce. Play prides itself on being a modern company and we encourage our staff to be the best version of themselves. For instance, our uniforms for cabin crew are non-gender specific, they wear white trainers and tattoos are accepted. We were one of the first airlines in the aviation industry to introduce this more inclusive approach to uniforms. We are winning awards for gender ratios and inclusivity as well, and we invest significant resources in fostering a healthy workplace culture. We aim to be at the forefront of technology and digital advancements, while also maintaining a laid-back and professional atmosphere." 
Play is also at the front of its industry when it comes to environmental sustainability, thanks to its fleet of 10 state-of-art Airbus planes. "Play has the youngest fleet of any airline in Europe, so it's easy for us to say that we're leaders in sustainability because our aircrafts are new, fuel efficient and equipped with the latest technology. However, the aviation industry often focuses its sustainability discussions on the age of aircraft, which could be seen as a form of greenwashing. We believe that there's much more we can do and are committed to exploring additional measures to enhance our sustainability practices. Being a responsible corporate citizen is of utmost importance for us," asserts Jónsson.
Going forward, Play's plans for growth primarily target North America, he divulges: "This year, we're expanding our offerings to Dallas and Washington DC. Additionally, we'll be adding flights to Toronto and more US destinations in 2024. Our main focus is on connecting the US with Europe, while also considering opportunities in the Canadian market."