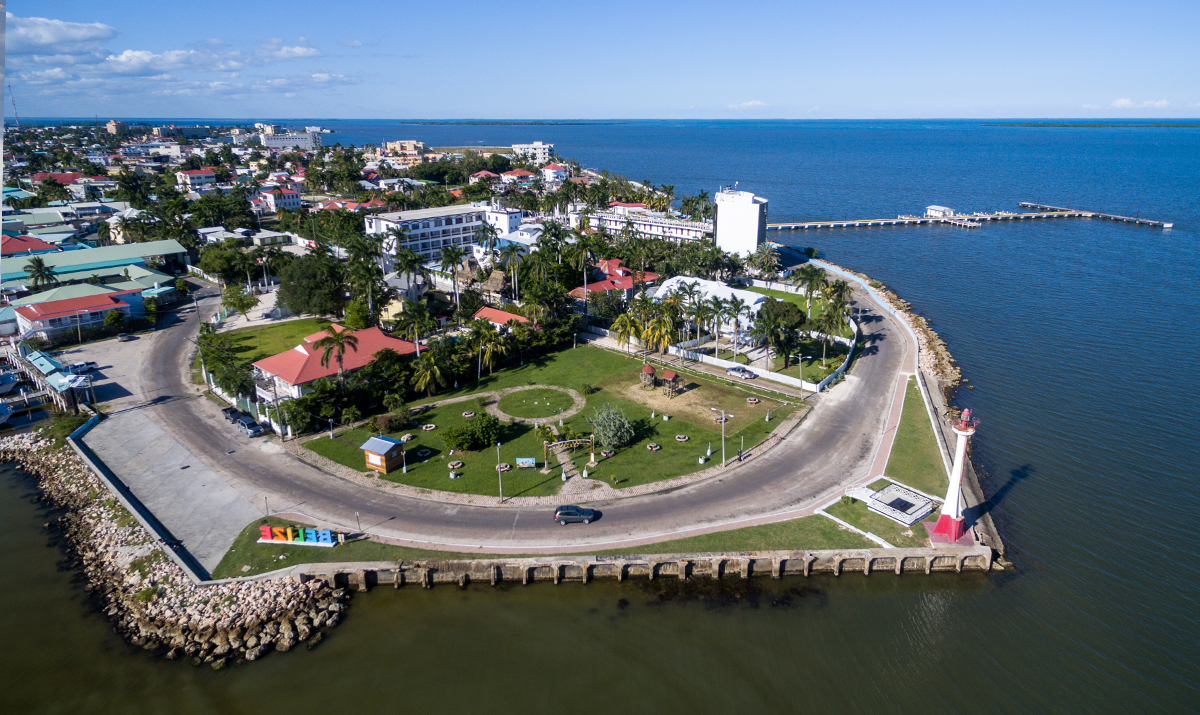 18 Aug

Leveraging onshore and offshore natural resources for the good of the people
While the administration is diversifying revenue streams and decarbonizing economic sectors, lucrative oil and gas reserves must be utilized
Managing Guyana's natural resources is certainly a challenging task, but one that the Ministry of Natural Resources. Headed by Minister Vickram Bharrat, the department is at the vanguard of efforts to attract leading international investors to its valuable waters and lands.
At the same time, the ministry aims to ensure that large projects in economic sectors like energy and mining, create employment for as many citizens as possible and generate revenue on a local and international level. These goals are achieved via close liaison with investors and businesses who participate in activities like extraction and exports.
"Guyana is open for business and willing to work with any international investor who wants to make use of opportunities that are available in the country's oil and gas sector," assures Minister Bharrat. "We have an open door policy to investment and welcome investors who wish to come into our country."
Energy capacity set to soar and reduce bills
To ensure the country maximizes the rich potential of its rare natural assets in a sustainable manner, the administration is investing significant sums in support infrastructure, such as logistics and utility networks, including a cutting-edge liquid natural gas (LNG) supply system that will then provide feedstock for much-needed energy generation.
Officials hope the mammoth project — which involves the construction of a 200-kilometer-long pipeline from an offshore LNG reserve to the coastal area of West Bank Demerara — will act as a catalyst for fresh investment in the manufacturing sector. That industry has suffered from high electricity costs, with costly energy bills acting as a deterrent to operations that could add value locally to raw materials.
"The gas to energy project is the game changer; it will be the most transformational project we will ever see in our country because we have always suffered from the high cost and reliability of electricity," Bharrat adds. "We need to build our manufacturing sector to benefit us, hence why this project is so important. We are implementing it right now; this project will reduce electricity costs by at least 50%. So, the average Guyanese in 2025 will pay half of what they're paying now for electricity. The cost of living will be reduced because of the new power capacity and our standard of living will rise.
"President Ali has a vision to not only build a new Guyana, but to have a 'One Guyana'; 'One Guyana, One People, One Nation, One Destiny'.  This is important in the context of Guyana as we are not a country of a single race or single ethnicity. We have six races and diverse cultural traditions. As a government, we're committed to ensuring that we build a new Guyana where every single Guyanese will benefit; that is key for us, it's like a motto now."
The experienced politician is keen to expand on this point, adding that the new Guyana is not only about quality infrastructure, such as highways, office, telecoms networks and fancy hotels, but about building unity among inhabitants. "It's about ensuring that our people even at the lowest level benefit from the new revenue stream that is arriving here, and the facilities.
"That is why we made two commitments about the oil and gas sector when we came into government. One is we will ensure the sector is managed transparently and comfortably as that is key. Many oil-producing countries have been badly managed; there are nations with 10 times our reserves, but people are still starving. You can tell that's because of poor management.We are learning from those mistakes. We don't want to reinvent the wheel. We are looking at the mistakes made by some countries so we don't go down that same road."
The Guyana offshore basin has certainly captivated the attention of international oil market participants. Now labeled as the gateway to the world's fastest-growing super basin over the last four years, Guyana's offshore is estimated to have potential resources in excess of 25 billion barrels of oil and an estimated reserve in excess of 11 billion barrels.
A recently closed licensing round — which has yet to be awarded — represents an opportunity for international and local firms to access offshore acreages for future development in this emerging energy market. The licensing round importantly allows the government to create and administer an improved fiscal and regulatory framework that is driven on good international oil field practices and standards.
Landmark local content law to benefit all
In early 2022, President Ali signed into law a local content policy for the oil and gas industry that gives priority to Guyanese citizens and companies in the procurement of some goods and services. The legislative milestone sets out dozens of services that oil titans and their teams of sub-contractors must procure from Guyanese entities and nationals. While opposed by some energy companies and other market figures who were worried it could impact operational efficiencies or deter future investment, the strict law contains local content percentages ranging from just 5% to engineering and machinery, to up to 100% for certain support services. Compliance is strictly enforced so that the returns are enjoyed by all.
Minister Bharrat, whose office works to ensure the sector is prudently managed and that it benefits all stakeholders, welcomed the legislation and reiterated the government's stance that it is a positive development for Guyanese individuals and entities and will not prompt potential investors to look elsewhere.
"The local content legislation is in no way a hindrance to investment," he states. "It was never designed to be a hindrance to development or investment coming into our country because we need investors and we need partners to develop our resources…we cannot do it alone".
The massive economic riches and huge short-, medium- and long-term impact on the Guyanese economy from the new oil rush cannot be understated and is set to touch upon every aspect of life. The giant windfall will be invested in a wave of civil engineering projects and push Guyana close to the top of the trade and commerce table for Latin American states.
"Guyana is one of the most exciting investment destinations in the world," Minister Bharrat adds. "If you want to invest in Guyana, now is the time to do so. We are a blessed country, not only because of our natural resources but because of our very diverse population. I encourage everyone to come and visit Guyana because we pride ourselves in treating our visitors well."