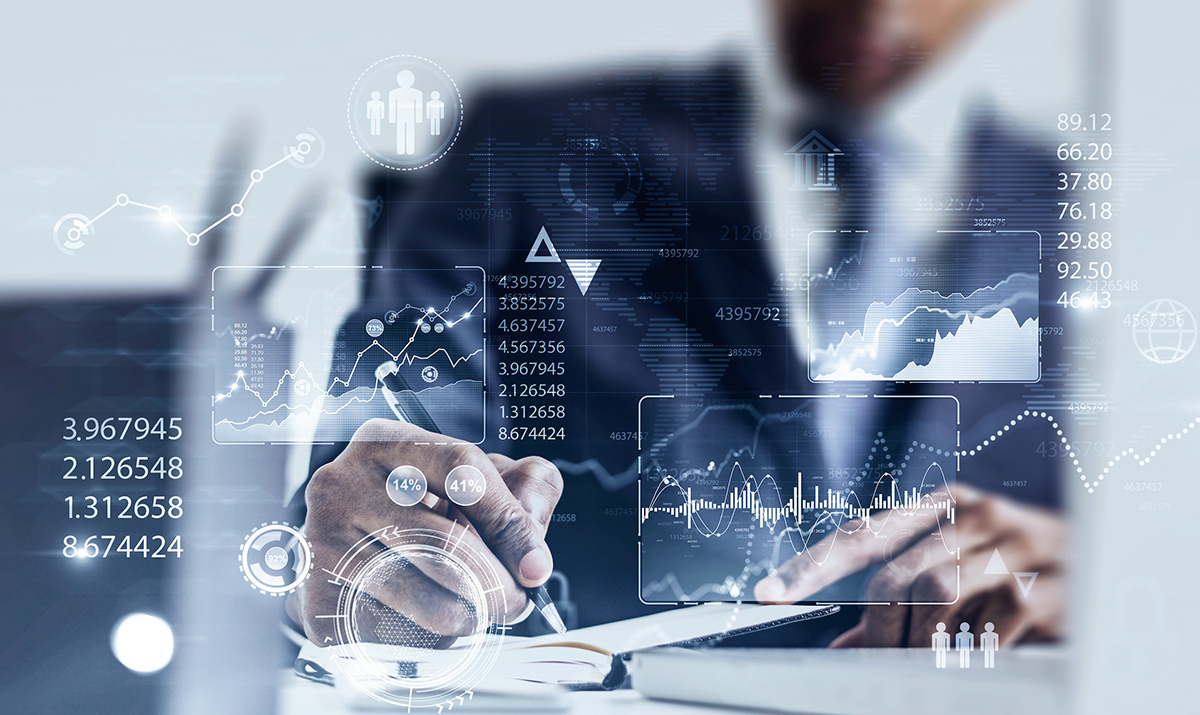 07 Nov

Leading the way
Absa Bank Botswana is reaping the rewards from fully embracing the digital revolution
Part of the Absa Group Limited, one of Africa's largest financial service companies, Absa Bank Botswana has expanded rapidly within the country and now boasts more than 1,100 employees across 32 branches. The bank has also recorded impressive financial results in recent years, including a rise of 33% in annual profits before tax in 2022. 
Committed to developing solutions to deal with the ever-growing needs of its customer base, the bank has fully embraced the digital revolution and introduced a host of new technologies and initiatives — including the opening of digital suites in six branches in 2022 — as it continues to increase the level of digitization.  
"Our digital transformation has been particularly impressive in recent years as we have rolled out numerous customer-focused digital solutions," reveals Keabetswe Pheko-Moshagane, Managing Director, Absa Bank Botswana. "Most recently we launched the Absa Mobi Tap solution that allows merchants to accept payments from customers by simply tapping their contactless cards on NFC-enabled android devices. We are the first bank in the country to provide such an innovative solution. "We have also enhanced our offering with credit cards by introducing buy now, pay later functionality which allows customers to better manage their payments. We take great pride in the fact that we have a wide range of technologies, from digital payment methods to mobile apps, that improve the customer experience."
The bank has also taken measures to address a challenge that affects the entire financial services industry in Botswana, which is the relatively small talent pool available within the country. In order to develop the next generation of talent within the banking industry, Absa Bank Botswana has partnered with the Ministry of Entrepreneurship and has launched a ReadytoWork program. 
"While certain skills still remain scarce in the market, we are looking at options to fill these gaps. We have a number of training programs, including ReadytoWork, which has provided skills development to around 10,000 young people throughout the country. The FG Modar Scholarship Fund has also enabled 76 students to pursue a master's degree," explains Pheko-Moshagane. "Education and skills development continues to be a priority and a lot of effort is put into developing human capital. As a sector, we have a member-owned organization called the Botswana Institute of Banking and Finance whose sole mandate is to train and develop skills within the baking sector. We also have a number of universities and colleges that offer courses and degree programs that are relevant to the banking industry."
Another area that has come into sharp focus for the bank is the country's ambitious and important green goals. Botswana aims to cut its carbon emissions by 15% by 2030 (from 2010 levels), which involves industry-wide participation. To help achieve this, Absa Bank Botswana has partnered with the Botswana Academy of Scientists and the Botswana Institute for Technology, Research and Innovation — two organizations with a focus on environmental issues. The company also collaborated with strategic partners to plant more than 2,000 trees in 2022 and is actively seeking to join forces with businesses that are pushing green initiatives. 
Pheko-Moshagane adds: "We have already started to offer solutions and financial support to companies that recognize the challenges before us. As an example, we have partnered with some clients who are involved in the installation of solar streetlights in an effort to drive the use of renewable energy. Furthermore, we have made significant steps in managing electricity and water usage in offices across the country." Driving the company forward for the betterment of the country is hugely important for Pheko-Moshagane, which is why Absa Bank Botswana has outlined an inclusive banking agenda. However, she believes more can be done by the entire financial sector. She concludes: "We need to provide access to all Batswana who require baking services, especially the youth, women and disadvantaged people in society."