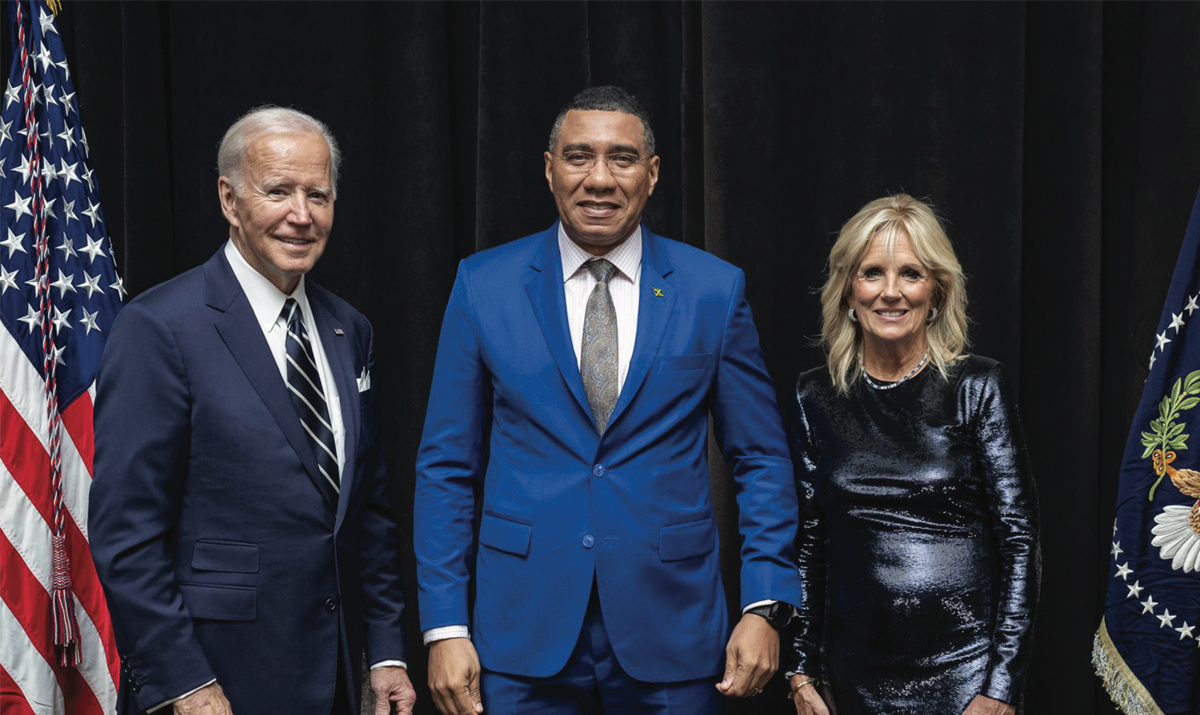 12 Sep

Jamaica – Jewel of the Caribbean

Boasting one of the fastest economic growth rates in the world and an investor-friendly business climate, Jamaica has undergone a resurgence in recent years and bolstered its reputation as an attractive investment destination via the adoption of a dynamic National Investment Policy (NIP).

That important investment blueprint features a raft of initiatives that make it easier for Jamaicans and foreigners to invest in many exciting sectors and industries in the core of the Caribbean. "There has never been a more exciting time to invest in Jamaica," states Prime Minister, Andrew Holness. "The government of Jamaica continues to steadfastly pursue a transformative, equitable and sustainable de- velopment model that prioritizes macro-fiscal stability and the ease of doing business.

"As a result, Jamaica is experiencing a strong economic rebound from the COVID-19 pandemic with a number of attractive investment opportunities in traditional areas as well as in new and emerging areas. Meanwhile, our NIP means ministries and associated agencies will be positioned to provide greater assistance to investors throughout the investment process."

The government has expended significant resources to foster an enabling environment for economic growth. The administration is eager to make the welcoming nation a magnet for investment products and partnerships that are sustainable and that will energize the economy and drive positive change at all levels of society.

"We consider innovative investments to be all about sustainability, transformation and expansion," Prime Minister Holness adds. "There has never been a better time to invest here. Jamaica is open for business." As the Caribbean country's largest trade partner and with duty-free entry granted to a wide range of its products, the US accounts for almost half of Jamaica's total annual trade. Consumer and investor confidence in Jamaica has increased dramatically in recent years, and this has prompted an uptick in the number of investors and businesses becoming involved in its various economic sectors.

Courtesy of a partnership with the Inter-American Development Bank, the country is also expanding its global services sector and promoting investment in a host of fields, namely: agribusiness, energy, film, animation, music, global digital services, logistics, infrastructure, manufacturing, mining and tourism.

The latter is of particular importance to Jamaica's economic well-being and global reputation. Having survived the lows of the pandemic, the tourism industry is now experiencing plenty of highs as international arrival numbers return to their previous peaks.

"Jamaica is one of the top ten tourism destinations in the world and we want to make Jamaica one of the top ten places to invest in globally," Prime Minister Holness states. "We want to make Jamaica an efficient place to do business in by reducing bureaucracy and transforming it into a digital society."
Investment event showcases openings
At a high-profile Invest Jamaica conference in the bustling tourist capital of Montego Bay last November, around 400 prospective investors learned about the nation's rich investment potential, sector-based opportunities and competitive advantages through panel discussions, targeted sector presentations, networking opportunities, and site visits.
Held under the theme "Jamaica — the Nearshore Delivery Hub of the Caribbean", the successful two-day event was one of the many government initiatives that communicates the administration's commitment to the development, investment, and growth of a more sustainable economy and thriving business arena.
Celebrating the 50th anniversary of its creation this year, the Caribbean Community and Common Market (CARICOM) was launched in 1973 with Jamaica one of its four-founding members. Now a club of 15 member states and five associate member states, CARICOM is focused on coordinating economic policies and development planning; devising and instituting special projects for the less-developed countries within its jurisdiction and operating as a regional single market for many of its members. Among the high-level foreign officials to attend a regional event this summer to mark the half century milestone was US Secretary of State, Antony Blinken. His visit included talks and engagement with officials on priority bilateral issues including food and energy security, decarbonization, climate resilience, regional migration and building local capacity.
The reunion built on Prime Minister Holness' successful trip to Washington DC in 2022. "Jamaica has made significant progress in its microeconomic development, particularly with its fiscal stability and sustainability and debt reduction," he said. "We were able to do this with significant help and facilitation by the US. "Jamaica is in a state now where its growth potential and its growth horizon could, potentially, be limited by its human resource development. This is an area in which we really want to explore ways in which we can further partnership," Prime Minister Holness concluded.