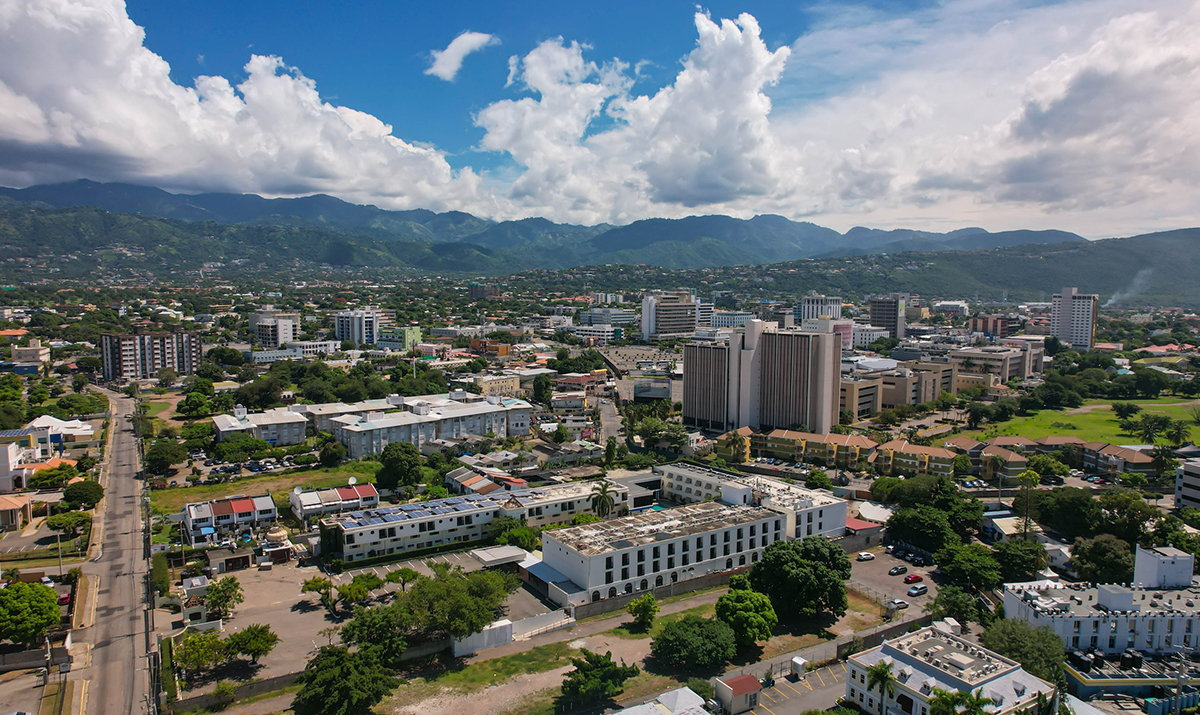 12 Sep

Investment in BPO industry on the up
Not only does the fast-growing sector employ tens of thousands, but annual revenue is now nearing $1 billion as leading players arrive
The business process outsourcing (BPO) industry in Jamaica has come on leaps and bounds over the past decade, and is now on the cusp of becoming a $1 billion revenue generator — which would make it the third-largest earner of foreign exchange — and an increasingly vital source of employment.
Such is the importance afforded to an industry that employs over 40,000 people — many of them young — that the Inter-American Development Bank recently loaned $15 million to Jamaica to help Jamaica develop a pipeline of BPO talent, in addition to strengthening its institutions to boost its investment ecosystem.
"BPO — often referred to as global digital services (GDS) — is vital to us. We have to find new areas and new ways to employ our people; the skills business and the knowledge business is where we are going to have to expand," confirms Minister for Industry, Investment and Commerce, Aubyn Hill.
"Significant investment within the context of the Special Economic Zones (SEZs) and the BPO sector are important additions to Jamaica's economic growth efforts. There are several projects the government and the relevant agencies are pursuing that when realized, should make a marked increase in inward investments and boost our positioning in the value chain of the outsourcing sector.
"We are creating a stable and fertile economic environment in the leading Caribbean destination for business knowledge and information technology outsourcing. This will attract even more investors and provide a steady income for many more Jamaicans."
In mid-2022, the Jamaican government approved a new strategy to focus on the sector, which included the introduction of a dedicated task force — headed by Minister Hill — that aims to build the industry, promote it to investors and implement policies and incentives to create a business-friendly ecosystem.
Building on the foundations of older strategies for the sector, the comprehensive blueprint has been expanded to include the increase of the export of high-value mainly digital services, Minister Hill adds.
The GSAJ pushes BPO to new heights
Representing the interests of the BPO sector and ensuring members keep abreast of local and global developments and trends, is non-profit, non-governmental organization The Global Services Association of Jamaica (GSAJ). 
Since its formation in 2012, The GSAJ has been active in supporting and growing the global services sector and now represents nearly nine out of every ten companies active in the BPO and Information and Communication Technology (ICT) sectors based on the island.
"Our primary job is to advocate for policies and frameworks that would support future growth," states The GSAJ President, Anand Biradar. "This is a fast-evolving industry, unlike most other industries. For example, in tourism, a five-star resort may not be any different today versus 10 years from now; maybe if I need to make it tech-savvy, but other than technology, there is not much innovation.
"But the BPO industry changes its shape very often because technology and robotic process automation are at the center of the sector. There's always a tech infusion. It's constantly changing shape and the rules of the game are changing frequently as well. It's a lot more important to have policies and structures that accommodate such change and promote growth."
The experienced businessman believes Jamaica's competitive advantages, particularly its relatively close proximity to the US and its English-speaking population, make it the ideal base for existing players and new entrants to the BPO space. He is very excited about the opportunities presented by advances in technology that have opened the door to new areas of business, like high-value healthcare outsourcing.
"There is this baby boomer generation in the US and with so many people in the 65-plus age bracket, meaning healthcare outsourcing is a new opportunity for Jamaica. Within the ICT space, we should look at server farms. One such investment changes the game. Jamaica can do that too. Space, land and talent are all available.
"Within the tech space, we have ICT outsourcing, analytics and project management. Today, project managers can work from anywhere; Jamaica has a lot of project managers."