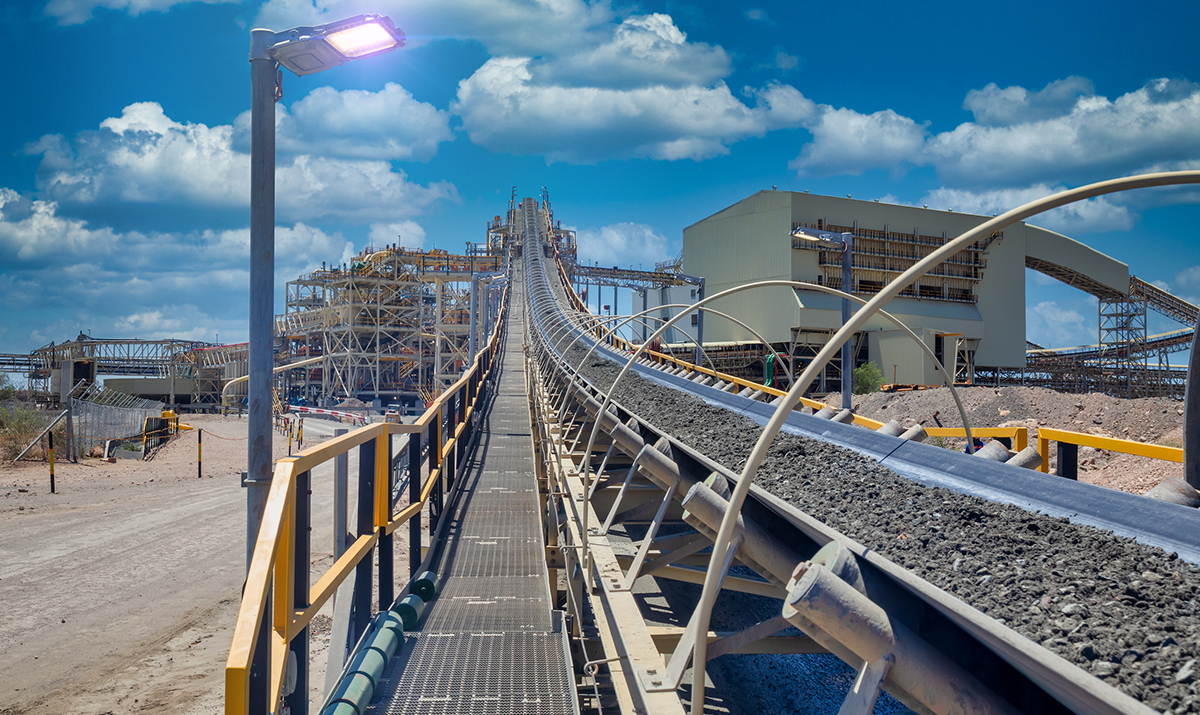 07 Nov

Investing in the future of the mining sector
Minerals Development Company Botswana is conducting research into mineral resources that could provide a new revenue stream
A country rich in mineral resources, Botswana's strong economic performance in recent decades has largely been down to diamond mining. With 80% of export earnings coming from the diamond industry, it has allowed the government to invest in infrastructure and significantly improve the quality of life for its citizens.  
While large-scale diamond production will continue to dominate the economy, the government has always taken a proactive stance when it comes to exploring revenue streams from the country's other mineral resources, such as coal, copper and nickel. That is why in 2015 the state-owned Minerals Development Company Botswana (MDCB) came into existence. 
Charged with enhancing and expanding the government's revenue in the mining sector, with a focus on diversifying mineral revenues beyond diamonds, MDCB aims to become a globally competitive investment company that can significantly contribute to Botswana's financial security. The company currently has a 15% stake in De Beers and wholly owns Morupule Coal Mine. 
"Morupule has substantially increased its revenue by expanding its production and sales capacity from 2.8 million tonnes per annum to 4.2 million through the establishment of a surface mining and coal processing plant that targets regional markets. As a parent company, MDCB has backed this development, which does not only support the regional industry, but diversifies Morupule's revenue streams as well as enable the mine to contribute significantly to local communities," explains Matome Malema, CEO of MDCB. 
"Furthermore, we have invested significantly in research and development to gain market intelligence on green minerals, including manganese, lithium, copper, cobalt and others. We aim to acquire the necessary information to inform our decision-making and ensure the beneficiation of these minerals within Botswana. 
"As part of this effort, we are currently conducting due diligence on a key manganese project near Gaborone, which we believe has huge potential to attract investment and create a new pathway in the development of batteries and alternative energy."
MDCB is also searching for ways to broaden its mining investments, with the company carefully anaylzing the opportunities available in critical minerals, rare earth metals and other commodities. 
"Botswana has been proactive in addressing climate change through its long-standing climate change policy. We recognize the environmental impact of coal and other fossil fuels. However, our approach is to maximize the value we extract from our coal resources while transitioning towards green energy. This is a key strategy for MDCB, which is actively focusing on battery minerals as part of this effort," reveals Malema. 
"Our current contribution to climate change is relatively small, but we acknowledge that climate change affects everyone globally. Therefore, it is essential for us to do our part and contribute responsibly."
Another major function of the MDCB is to provide the government with commercial and technical advisory services. In this capacity, it has helped to guide Botawana's move to diversify its operations in the diamond industry. 
"As the largest contributor to diamond revenue worldwide, Botswana needs to adapt to the changing times. To promote value chain development, we must expand our presence in the midstream and downstream sectors," states Malema. "Our focus on these endeavors stems from our commitment to developing a sustainable Botswana for future generations. 
"In all our contracts, partnerships and subsidiaries such as with Morupule Coal Mine, citizen economic empowerment is a critical aspect of how business is conducted. We firmly believe that any company we engage with must prioritize the empowerment of our citizens. This commitment is a crucial aspect of our country's development."