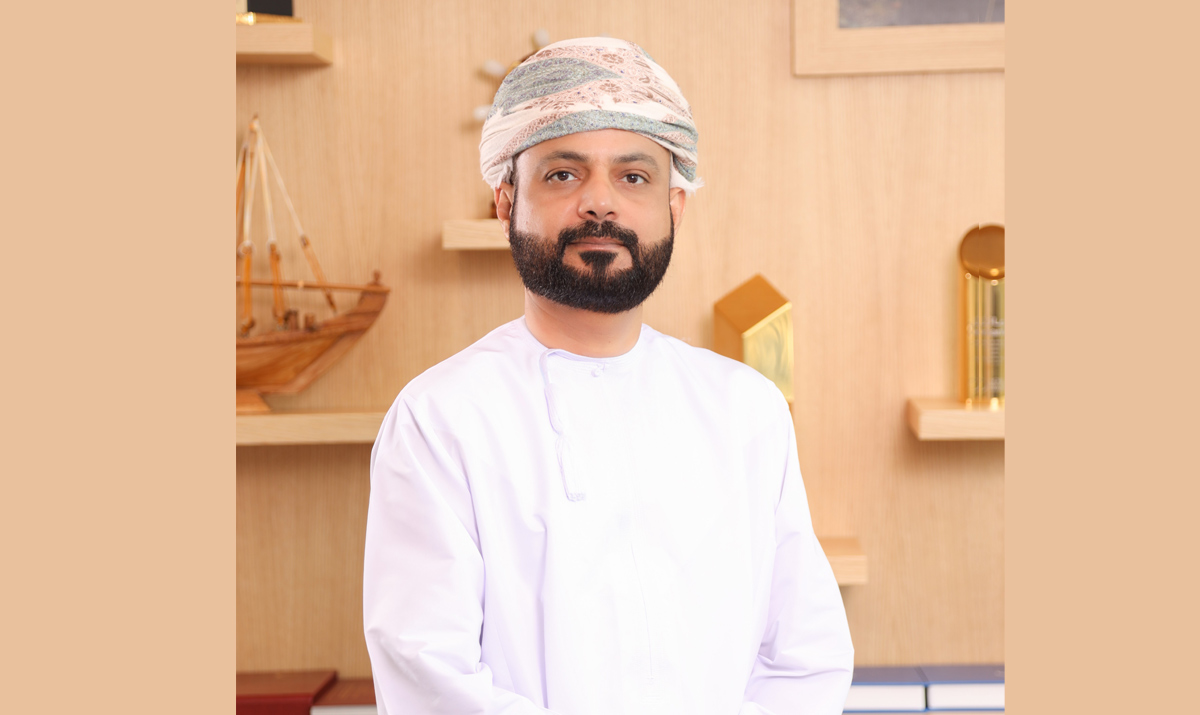 30 May

Interview with Talal Bin Said Marhoon Al-Mamari, CEO, Omantel

What kind of services does Omantel provide the citizens and government of Oman?

Growth within the emerging global digital economy requires a solid technological foundation underpinned by a robust and secure telecom network that covers the entire population base and beyond. From the beginning of Oman's renaissance in 1970, Omantel has played a critical role in connecting the Sultanate locally and internationally. By connecting people, we enrich and improve their everyday lives in many ways, including education and the way they conduct their work. Enabling the people of Oman is Omantel's primary purpose. We understand the sophistication of the market and what long-term strategic technological investments are required. We have built an ecosystem of companies that supports both ourselves and the information and communication technology program of the country. We are focused on digital transformation at a national level that serves both public and private sectors; we are the leading organization in the creation of a digital foundation for the government of Oman.

Omantel is a leading operator in both the region and beyond. We are connected directly with around 120 cities across the globe and are proud of our strategic connectivity. We carry a significant portion of the traffic that moves from the east to the west of the world and vice versa. Oman has become a global data hub. We have attracted top internet content providers to the market — such as Amazon and other international hyper scalers — that now host their servers with Omantel and use Oman as their hub for the rest of the Middle East and North African area. We are also partnered with Equinix, the world's leading digital infrastructure company, who established their first carrier-neutral data center in the Middle East and North African region in Oman less than three years ago. We recently announced the development of another data center with Equinix in Salalah in southern Oman, which will significantly increase Oman's position as a regional data hub. Additionally, we are among the leading operators aiding the leisure and tourism industries. Most hotels, resorts and tourist attraction centers are empowered by our technologies. We assist airports, hotels and other attractions to ensure Oman's tourism experience is at the highest possible level.

What significant milestones has Omantel and the country's telecommunications sector recently passed?

In 2000 Omantel was listed in the Muscat securities market, and in 2004 the government of Oman divested from the company. In the same year, the mobile segment was opened for competition. In 2015, the government divested further, with 49% of the company's shares now trading on the Muscat stock exchange. Our establishment and expansion of Omantel ICT in 2015 was also an important differentiator vis-à-vis our competitors. Today we have three first-class licensed mobile operators and two mobile virtual network operators. The level of penetration in the market is more than 136%. Another significant milestone was our acquisition of a stake in Zain Group. As today we have a controlling share, which gives us a footprint across the entire region.

Our global wholesale integration program is based on four strategic milestones. The first was investing in an international, diversified and high-capacity submarine network that connects Oman with the rest of the world. The second involved launching a state-of-the-art 24/7 international network operations center for cloud and content-centric markets. The third involved introducing carrier-neutral data centers for the first time in the Middle East and North Africa through our partnership with Equinix. The last involved rolling out international roaming with close to 700 operators in more than 210 countries. This included being among the first to introduce 5G data roaming services. These milestones have enabled us to become an industry leader and a main wholesale provider serving telecom operators, hyper scalers and content providers both locally and globally. Omantel is no longer a domestic player but a regional one with a global foothold, which we aim to increase.

What is Omantel doing to bring value to local businesses and the national workforce?

Omantel plays a large role in enabling the nation's digital transformation. However, we are not — and would rather not be — everything to everybody. We are focused on key initiatives such as capacity building. We think digital transformation requires people at its foundation. As an organization, Omantel has a responsibility to invest in our talent. We are investing in complementary skillset development with stakeholders in the government. Omantel owes its success to our dedicated, skilled and continuously developing workforce. We have always been successful with our people; this is our motto and our reality. We invest in upskilling our teams and injecting fresh blood into the organization. The enhancement of talent is proof that Omantel is on the right track.

Governments and academia should consider strategies based on the future job market. We need to ask what kind of talent is required to achieve our specific goals and what kind of investment we need to make. We are experiencing exciting developments in technology that will improve our lives. However, this change comes with challenges. As a society, we need an ethical approach to developing and implementing technologies. While I am not concerned with medium- and long-term developments, we do need to begin investing in our people and talent.

We are also focused on creating strategic partnerships to enable convergence of telecommunications and technology. On one side we are attracting global technology companies such as Equinix and Amazon who serve the region from Oman, and on the other side we are creating an ecosystem within Oman by building up local companies in strategic technology segments such as data centers and cloud services. These entities have had the opportunity to work on many projects such as Oman Data Park, building up our internet of things capabilities and smart cities alongside Tadoom. We also have a business process outsourcing company that is investing in blockchain technology. We are putting together an entire domestic ecosystem. We also have partnerships with domestic and international companies to address problems related to digital transformation in the public and private sectors.

What areas do we need to focus on to overcome specific challenges posed by the digital revolution?

Technological advancement is a healthy dialogue that impacts all our lives. In the first industrial revolution, technology replaced specific jobs but humans advanced. There is no real risk in technological advancements such as artificial intelligence. Instead of taking jobs, it will create new businesses and more opportunities. It is critical we invest in skills and personal development. The entire telecom sector has been undergoing a significant transformation. We are diversifying and transforming Omantel from a telecommunication company into a technology company that provides sophisticated tools. We must leverage growth areas to ensure Omantel is sustainable in the years to come.

What factors make Oman an attractive market for foreign direct investment?

Investors assess opportunities as well as risks. Oman has a clear vision and long-term strategy that is being executed through well-orchestrated and solid programs and planned milestones. The government is unified in overcoming challenges through co-ordination and involvement of regulatory bodies and the private sector. Overall, Oman is welcoming and holds many opportunities. There is a lot of potential in our mining and oil and gas sectors, and also opportunities in technology. Oman has excellent infrastructure and connectivity to the world. We have a clear, regulated and friendly investment environment with incentives such as low tax rates, reasonable terms and a skilled young population.