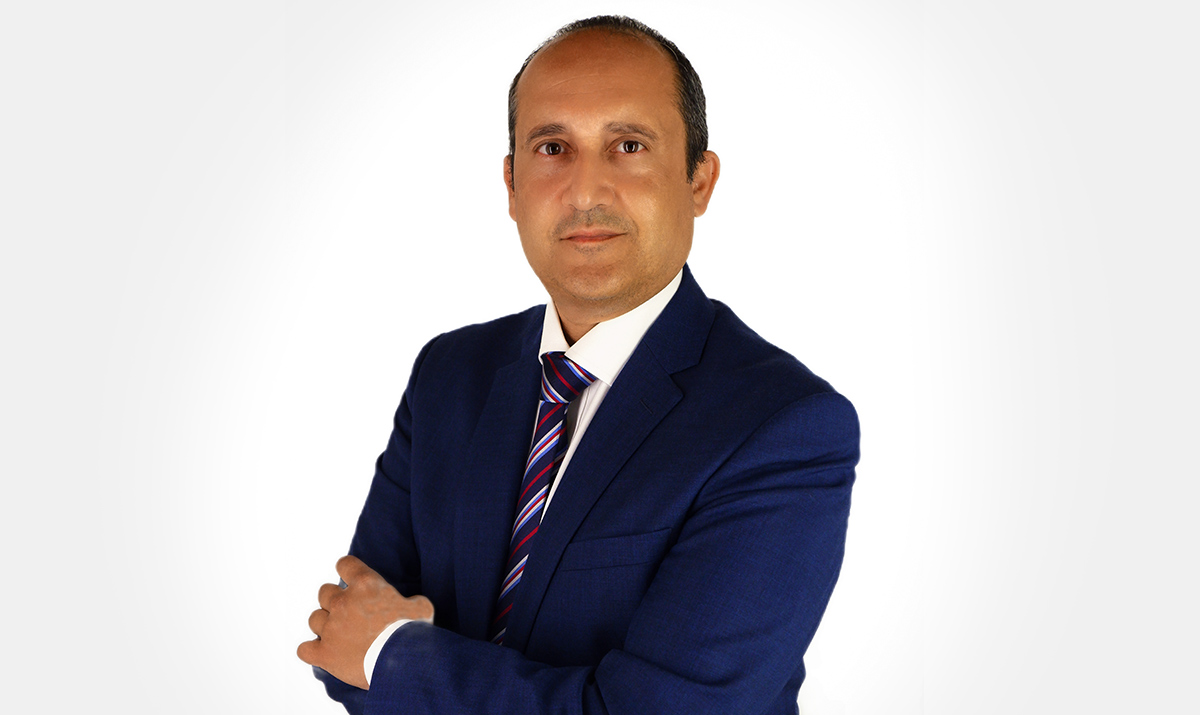 22 May

Interview with Stephen Xuereb, CEO of Valletta Cruise Port, Malta

BF: Malta's tourism sector represents a significant share of the country's economy. It provided 16.9% of all employment and pulled in expenditures of around $2.4 billion in 2019 before the pandemic. Can you first tell the reasons Malta has attracted such rising rates in tourists over the last decade? Why is Malta now a cruise ship hub for the Mediterranean?

Stephen Xuereb: Valletta Cruise Port started in 2002, so we just celebrated our 20th anniversary. Valletta Cruise Port started as a consortium of Maltese businessmen: they took over a concession after a competitive international bid, a concession of 65 years from government, to convert this area, which was pretty rundown and heavily bombarded during the war. The impetus was to create and develop the cruise business and to restore the beautiful buildings forming part of our concession, the Pinto Stores, and we converted these into bars and restaurants and, at the top floors, offices.

The first part of the project was to alter the infrastructure of the road because the road used to pass in front of these buildings. We shifted the road toward the back so that we created the waterfront promenade, which is just a pedestrian area, free of traffic. That waterfront serves as a complimentary facility to the cruise line business, but it works independently from it. Just to take you back a bit in history, since then, we've spent over €40 million in terms of restoration and developing all the areas. We took over the cruise business at the point where there were around 250,000 passengers visiting Malta. In 2019, we hit a record year with 930,000 passenger movements.

I must mention as well that Valletta Cruise Port in 2015 became part of a larger group. The company was acquired by Global Ports Holding, a London-listed entity which prides itself as being the largest independent cruise port operator in the world. At that time, Valletta Cruise Port was the ninth port in Global Ports Holding network. Now, the network has grown to 26. We will be operating 29 cruise ports in 14 countries. In August 2016, I was appointed as chief operating officer of the group. I do have a dual role really. I'm the CEO of Valletta Cruise Port but, more importantly, I'm the COO of Global Ports Holding. It's been a success story so far.

You asked me why Malta. It's a case of where you start, because what this tiny rock has to offer is a pleasant surprise for visitors to the island. People are surprised with what this island has to offer when they finally visit. Malta is a living monument. Everywhere you look around you'll find a piece of history. We have 7,000 years of recorded history, from prehistoric times to recent history. Our strategic location in the Mediterranean shaped us because we were always occupied by the forces that were dominating the region at the time, whether it was the Phoenicians, the Romans, the Arabs, the French, or the British; we were always occupied at one point by these empires. All of them left an imprint in Malta.

I would point that what sets us apart from other regions and in the area are the grandmasters and the Order of St. John. They had a huge imprint in Malta, starting from the construction of Valletta and all the living monuments in Valletta and the surrounding areas. The fact is that a cruise passenger arrives on this rock and starts his experience in the port because we're at the peripheries of the capital city of Valletta: passengers can immediately start their journey and their experience in the port itself. We have the Valletta Waterfront Destination, and then they can explore the city on foot. And since cruising is typically rich in repeat visitors (50% of cruisers are repeat cruisers), whenever they come back to Malta, they can explore other areas of the island.

In that respect, this is where small is beautiful. Sometimes our size can also be an advantage. Being small gives you accessibility, and when you consider that cruising is an 8-to-10-hour visit, that provides passengers with a lot of opportunities. I am a strong believer that the real benefit from the cruise industry stems from the fact that, if you give a good taste of the island to the passengers, during that short stake, that is a prelude to a longer visit to the island.

In fact, from surveys that we conduct, 80% to 90% of respondents will tell you that they will definitely visit Malta again. That's a real feather in our cap so to speak, that we're providing this great experience to arriving cruise guests, and what better way than when you have 900,000 unique visitors here, and you're touching them individually, you're giving them a taste of the island with the hope of them returning. Of course, the multiplier effect from the word of mouth form is immense. In order to hit 1 million people, it takes a lot of effort, whereas with a cruise you're bringing the passengers here. That's a big advantage as well to the island.

Cruising strives to have ports close to each other and to provide an itinerary. When you're looking at cruising in the western Mediterranean, for example, we're providing the guests with the possibility to visit another country: if you're boarding from Spain, by adding Malta, you're doing Spain, Malta, Italy, France, even Tunisia sometimes, on the same itinerary; in one week, you're visiting five different countries. When you think about it, you won't really do it if you're a normal tourist; you're going to do something like that if you're cruising, and that's an added advantage.

BF: The COVID-19 pandemic had a huge impact on Malta's tourism sector. However, large funding activities and a more sustainable approach have allowed the sector to come back quickly. How did the COVID-19 pandemic affect the Port of Valletta, and what support did the port receive that allowed it to refresh its offerings and get ready for the return of visitors?

Stephen Xuereb: As soon as the pandemic hit, we immediately started working on updating our health and safety protocols to cater to the new reality. We updated our emergency response plans. We didn't stop there. At Global Ports Holding, we approached the World Tourism Travel Council (WTTC) because we saw that they were issuing guidelines for ports and hotels, etc., but cruising was not there, so we were at the forefront, and we received the safe travel stamp from the the WTTC.

Our ports in the network, and Valletta is one of them, received the safe travel stamp because we were following these guidelines which were approved by the WTTC. In fact, Valletta in August 2020, which was still the first year of the pandemic, received the first international cruise call because in the beginning, when the cruise industry was restarting, they were doing new cruises: either cruises going to nowhere, just spending two days at sea from Italy while not hitting any other country. But then, when Malta had these protocols in place, we received the first call from Italy in August 2020. That was the start, albeit a slow-paced one. But cruising came back. We received a lot of support from the Ministry of Tourism and from the health authorities. We had to adopt these policies; everything was new with new realities. But we were at the forefront. They always say from every challenge there is an opportunity. This provided us with a great opportunity with Viking Cruises, whereby we had the very first full turn around with American guests embarking on a cruise from Malta; full charter flights, the first time that the island has welcomed direct flights from the U.S. That was a real feat; it was not without challenges because of visa issues, and the COVID-19 passports etc. In the end it proved to be a successful venture. We managed to get a lot of Americans to experience our country as well, which they did enjoy.

BF: Valletta Cruise Port saw dredging activities in 2022 and the development of an almost €50 million shore-side electricity project. What is the company currently doing to develop the port's infrastructure and what expected impact will these projects have on the port's capacities?

Stephen Xuereb: That was a welcome initiative by government because, at the end of the day, the government is doing this investment when it comes from shore to ship supply. We are facilitators in this project because we provided our facilities for this work to be carried out. This gives the opportunity for Malta to be at the forefront of these green initiatives because the Grand Harbor will be the first port in the Mediterranean where all the quays will be capable of offering shore to ship connectivity. That's a very important milestone for the country in terms of green targets but also the community at large, since the area around the Grand Harbor is quite a densely populated area, and the people in the region will obviously benefit from cleaner energy. It was a welcome initiative by government.

BF: The port is now a MedCruise member port. How important has this and other regional partnerships been in building the port's reputation, marketing presence and connectivity?

Stephen Xuereb: Malta was a founding member of MedCruise. Also the first president of MedCruise was Maltese.  I see ports as positioned next to each other, as an advantage. We operate ports from Cagliari, Catania, Taranto, Crotone in Italy, we operate Valletta, we operate Tunisia, and we operate nine ports in Spain now. Many view ports as competing with each other; we see them as complementing each other. Having ports close to each other is to the advantage of the cruise industry because they can provide different itineraries.

There's this thing like having marquee ports and other transit ports. The marquee ports are the must-see ports, and mostly they will be the major home boarding hubs, like Barcelona, like Civitavecchia Rome; those are the major hubs. But then you have important ports that form part of that itinerary, like Valletta, like Cagliari, like Kusadasi in Turkey. Then there are the smaller ports that will help to change the a bit itinerary so that you don't repeat it. That's why we see that ports are complementary rather than in competition.

BF: In 2022 the port was awarded the World's Best Cruise Terminal for Sustainability by the World Cruise Awards. What key initiatives has the port been involved in to cut down its carbon footprint and create more sustainable economies in its operations?

Stephen Xuereb: When you're talking about sustainability, maybe one would immediately think about environmental sustainability. We have been facilitators to the government's initiative. But in terms of sustainability, it's also sustainability in terms of passenger flows, in terms of traffic management, in terms of avoiding congestion in key areas we visited. We were at the forefront of that in the sense that we try and promote different solutions in terms of excursions. We have introduced, for example, the possibility for cruise passengers to be able to hire electric cars or to hire electric motorbikes or bikes.

As Global Ports, we are also developing what we call a Cruise Genie App, which is an AI app that assists cruise passengers, so you can select your preferences, whether you're interested in history, you're interested in culinary, you're interested in fashion, and it will guide you to where you want to go. More importantly, this app has been also a welcome innovation by the municipalities because, through the app, we can also influence crowd management. For example, in Barcelona everyone wants to go to the Sagrada Familia, likewise in Malta everyone wants to visit the St. John. If you're using the app, and it is 10 in the morning and you want to go to St. John, the app will tell you: there is a two-hour queue there; would you like to book a ticket for three in the afternoon? That is part of sustainability as well.

It also impacts the customer experience because if I know that there's already a two-hour queue at St John, I'd rather go and visit another museum, or else go and have a coffee or maybe spend some time shopping before going there and having to spend two hours in the queue. I'm tackling the issue from a sustainability point of view, and at the same time enhancing the customer experience. You can find the app on iOS and Android. It's in development stage. We have launched it in different countries already. We're now developing it in others.

BF: How important is the U.S. market for Port of Valletta and the greater Maltese tourism sector, and what efforts has the sector made to raise these numbers now that tourism is back on track?

Stephen Xuereb: The Viking Homeport initiative proved that direct connectivity from the U.S. can work. But of course, we strive for cruise passengers to arrive on cruise ships, usually boarding a cruise call either from someplace like Barcelona or Rome. A home port is blessed with either being close to the source market or has strong flight connectivity because it's a major operation.

What we see is that U.S. guests, first of all, are in Malta because of its history. If we had to categorize, U.S. guests rank first in the spend per passenger. That's good also for the country in that respect. There is an effort by the Malta Tourism Authority to attract more tourism from the U.S. It's a big market for Malta. For the cruise industry, it's a bit more difficult to attract directly because we depend on the offering of the cruise lines. But the number of U.S., and indeed North American cruise guests, has increased over the years.

BF: You've had a long career in Malta's cruise industry, starting in 2002. You were Valletta Cruise Port's CFO before stepping up as CEO in 2014. Since then, you successfully led the business through some very challenging times and are now seeing the rewards! What are your current top three priorities as CEO of Valletta Cruise Port, and what vision do you have for the port in 2023 and beyond?

Stephen Xuereb: The main target is reaching 2019 levels figures. In terms of cruise calls, we are at par with 2010, and, depending on vessel capacity, we should be hitting close to 800,000 passengers. We're very close to hitting 2019. Next year, or definitely in 2024, we will surpass that. My main target now is to reach 1 million passengers for the port. Hopefully we'll reach that target somewhere in 2024.

The second target is that we want to continue to develop our port as being one of the main home ports as well. I'm not saying we will compete with the likes of Barcelona — because Barcelona is Barcelona — but in the fly and cruise sector. We had started this in 2010 with fly and cruise from Germany, then we expanded it to fly and cruise from the UK. We want to develop this fly and cruise business. This is also beneficial to the country because with fly and cruise there are pre and post days, so you will be adding night stays on the island as well. It's a more lucrative business for us.

The third one would be that, now once the shore to ship project is ready in terms of sustainability, we will push to have ships capable of connecting to shore power. We are receiving positive feedback from the cruise industry because it's a welcome initiative. Hopefully through this, apart from achieving the environmental sustainability goals in terms of carbon and sulfur emissions, it will help us also to increase traffic in a more sustainable way.

 

BF: What would be your final message to the readers of USA Today?

Stephen Xuereb Malta and Valletta are a jewel in the middle of the Mediterranean. I'm sure that once people visit they will attest to the fact that they will be surrounded by a living monument. There is 7,000 years of history for them to explore in just 130 square kilometers.