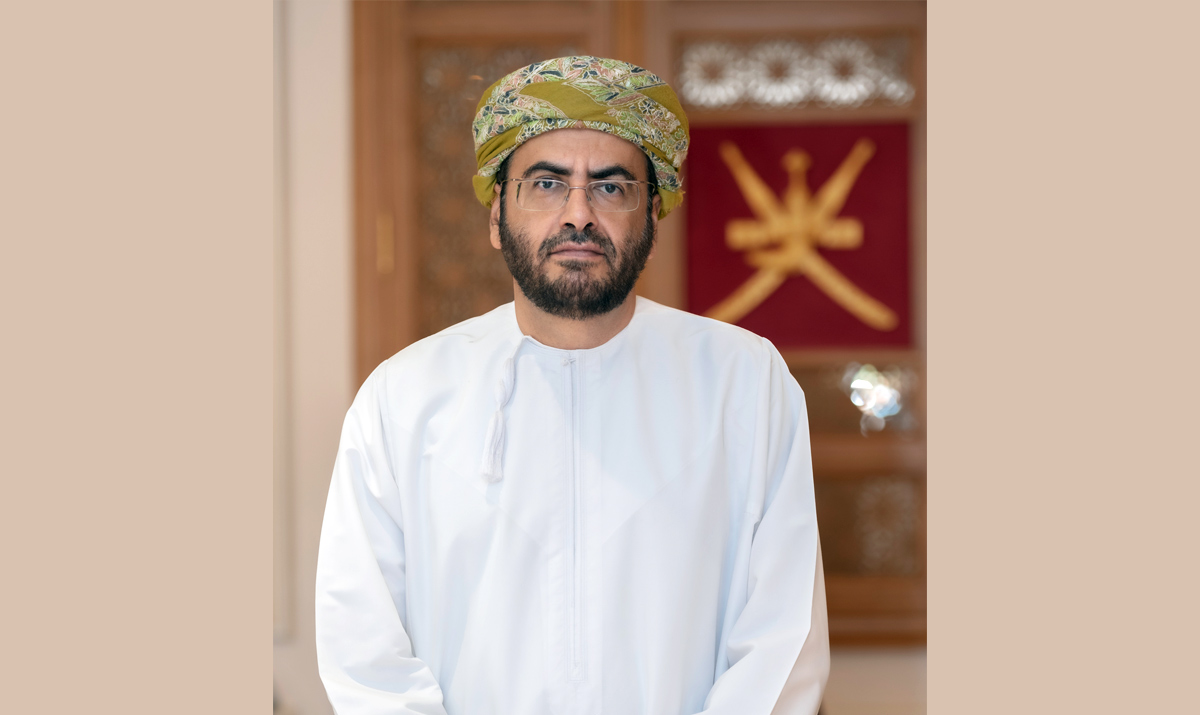 30 May

Interview with Said Mohammed Ahmad Al Saqri, Minister of Economy, Oman

What factors have contributed to Oman's economic boom following the COVID-19 pandemic?

The region is going through a recovery period. The recovery of oil prices has been one of the primary reasons Oman and the region are experiencing strong economic growth. The current geopolitics and the Russian-Ukrainian war have increased the cost of fuel. Since oil is a major Omani export, we have benefited. Additionally, the region has experienced significant changes in terms of the business environment and legislation since 2014. Economies, policies and trade have been liberalized, and measures have been introduced to make the business environment friendlier. We are open to foreign participation. We recently launched a one-stop shop for international investors that provides all licenses and information required to invest in Oman. The fact that Oman has introduced a bankruptcy law, a privatization law and a new commercial law has been instrumental in driving our current recovery. Besides shielding the economy from the impact of the COVID-19 pandemic and overall decline in aggregate demand, the government has injected directly and indirectly into the economy. Oman is set to become a major economic powerhouse for the region and the world beyond.

Can you give our readers an overview of Oman's Vision 2040 initiative and its goals?

The Vision 2040 initiative focuses on four main pillars. The first is our citizens and society. The current budget dedicates around 34% to health, education and social programs and will continue to do so. We aim to have well-qualified and enlightened people with the necessary education and skills that can be productive and competitive in the labor force. Another national priority is to enable young people. We have nine programs in our tenth five-year development plan in this area, including special provisions for job creation. We also have programs aimed at giving the younger generation necessary skills for the fourth industrial revolution. These include soft skills such as communication, leadership and teamwork and also hard skills, such as proficiencies in information and communications technologies. We want our youth to compete not only locally but internationally. A knowledge-driven economy is the way forward for Oman.

The second pillar focuses on having a diversified economy that is less dependent on the oil sector and is led by the private sector in terms of economic output and job creation. The third pillar focuses on preserving the natural environment and being sustainable. We are focused on renewables, with the goal to increase the mix of renewables to at least 30% by 2040 and completely offset our carbon emissions by 2050. The fourth pillar is based on strengthening governance and law, which is critical. Our objective is to have a clear line of responsibilities and have a transparent and accountable system. Under these four objectives, we have 14 national priorities we want to achieve. In our current five-year development plan, we have at least 430 programs to execute that will bring us closer to achieving our objectives.

What is the reasoning behind Oman's recent drive to privatize public entities?

Oman Investment Fund holds more than 100 state-owned companies. The government is now a strategic investor in the private sector, given that internal rates of return often take a long time and risks can be high. The state is diversifying the economy and encouraging private-sector participation with the objective of privatizing companies once they are successful and making money. We have companies in the oil sector that will be privatized, some of which provide utilities. We also have companies in the hospitality and tourism industry and others in the manufacturing industry. We have an extensive list. Traditionally, governments privatize public companies that are not performing well. In the case of Oman, we are doing the opposite.

What is the government doing to support small and medium-sized enterprises (SMEs)?

SMEs have been increasing their contribution to Oman's gross domestic product, which currently stands at around 26%. We have an authority dedicated to promoting small and medium-sized enterprises. In numerous countries the contribution of SMEs to their respective gross domestic products can be 60% or even higher, with contributions to job creation as high as 90%. For this reason, the authority has countless programs to enable SMEs to contribute more to the economy. We want to make sure they are stable and produce competitive products and services. We make sure all government procurement projects include direct or indirect contributions towards SMEs, with specific tasks reserved for these entities. Currently around 10% of awarded projects go to SMEs. One of the issues we have discovered is that countless SMEs have not registered at the tender board and are missing out on participating in government projects. We currently have a campaign to educate SMEs about the importance of registering. We also have special funds that give credit lines to SMEs and offer them direct technical support.

How significant is US participation in building up Oman's SMEs?

We have a program led by the Ministry of Transport, Communication and Information Technology called the Makeen program. Its objective is to enable local small businesses, entrepreneurs and sole proprietors on a technical level. We have signed an agreement with international US firms to train them, with the ultimate objective being attracting investments from major US companies. Oman is an excellent destination for businesses to outsource activities.

Why is Oman the perfect location for US and other foreign investors looking to participate in the region?

Oman is a stable country in a very turbulent region; we have maintained this through non-aligned policies. Countries such as the US have recognized this. Oman is a trusted partner for the US in furthering the stability and security of the region. We have played a significant role in releasing numerous US prisoners. We have all kinds of schemes, including the ability to rent and own land for up to 99 years. The rent is very competitive. Our geographic location is a tremendous advantage for Oman. Historically, we were a maritime nation and adventured to India, China, the Far East and East Africa, with these ties maintained. This has revived with the emergence of important economies such as India, China and the Far East, such as Singapore, Malaysia and Indonesia. Around 30% of all oil passes through the Strait of Hormuz on the Omani side. We have a strategic partnership with India. We also have historical connections with East Africa, the Horn of Africa and Yemen, with a significant amount of our exports go to these markets. We are also critical trading partners with Asia and Polynesia.

The Free Trade Agreement between the US and Oman is significant. Since its signing in January 2009, bilateral trade has been increasing. Oman's non-oil exports to the US is third in ranking and the US market is essential for Oman's non-oil products. We also have seen an increasing number of US companies coming to Oman, with accumulative US foreign direct investment surpassing $74 billion. The Free Trade Agreement covers a wide range of benefits, including promotion and protection of investment, preferential trade agreements and guarantees for businesses, including the ability to take commercial disputes to the US market. Additionally, the US plays a leading role in renewables in terms of knowhow and technology. The country could play a lead role in showing the world how vital the energy transition is.

What benefits does Oman's new foreign capital investment law and other new legislation provide for newly formed firms and foreign parties?

International investors have many incentives in Oman including the same treatment as Omani firms. We guarantee five years of tax holidays including the possibility of renewal for another five years. The new law prohibits the confiscation and nationalization of businesses. We also have free movement of capital. It is straightforward for international investors to choose and employ the type of labor they want to bring into the country, which has helped tremendously. We provide all required guarantees under the foreign capital investment law, including the option to take disputes to international courts. We also have extra incentives for companies wanting to go public on the Muscat Stock Exchange. This includes preferential treatment in the tender board for state procurement and state projects. Overall, the transparency of the regulation and well-defined line of authorities make it effortless to receive assurances for businesses entering the Muscat Stock Exchange. Additionally, a new public-private partnership law has been introduced. All kinds of programs are incorporated into the law, including a build, own, operate and transfer structure, which makes it easier for international investors to deal with the government. There are other models that the law allows, including partial investment from the private and public sectors with government guarantees such as buying utilities at a certain rate. It is very competitive.

 

How are Oman's industrial zones and transport and trade assets contributing towards attracting foreign investment?

We have at least eleven industrial zones, four major industrial cities and three industrial seaports that contribute immensely towards attracting foreign direct investment. We also have seven airports, including two international airports. We currently have investments in petrochemicals, steel, aluminum, fertilizers, fiber optics and producing heavy vehicles such as buses at our industrial zones. Their potential is enormous due to our location; we have five ports close to international sea routes equipped with the latest necessary infrastructure and utilities. These sites are very well administered. Their efficiency has been growing, with increasing linkages between sea, port and land. The government has heavily invested in these assets to make Oman a primary destination for logistics, heavy industries, light industries and information technology. Additionally, we are very close to increasing our international internet cables to at least seventeen along our seashore. This fast and direct access makes it very attractive for information technology companies to come and invest in Oman.

 

How attractive is investment in Oman' renewables and hydrogen sectors?

We have natural advantages in that we have plenty of sunshine and wind. Our results suggest we are among the top five countries in the world in terms of solar and wind potential. Additionally, we have a lot of vacant lands for development. The government has already allocated more than 19,300 square miles of land for people who want to invest in renewables and produce green hydrogen. We have already auctioned projects and have commitments from several companies showing genuine interest in investing in green hydrogen. Many companies are aligning themselves with the sector. For example, a steel company has already committed to supporting steel production using green hydrogen and at least five other companies have already signed similar agreements with the Ministry of Energy and Minerals. By 2030, we should be producing at least around 1 million tons of green hydrogen, and that should increase to 8 million tons by 2050. We need to move away from fossil fuel dependency; it is essential for the world. Climate change is affecting everybody. We have been hit by cyclones that come almost once a year, which have had a devastating impact on infrastructure and citizens.

 

What factors make Oman the perfect destination for visitors and interested investors in its growing tourism sector?

We are rich in history, heritage, and culture — and Americans appreciate these factors. Oman is a beautiful country. In the interior around the Ad Dakhiliyah region and its regional center Nizwa, the canyons are impressive and similar to the canyons found in the US. Americans love adventure tourism, and Oman is a definite destination for these activities. We have long pristine beaches that are empty and waiting for investors and visitors to come and take part. I see a significant role in US industries investing in the tourism industry. The packages are very attractive, and the potential is enormous. We already have US tourists who come to Oman seeking comfort, beauty and tranquility to whom we offer a unique experience. We have a naturally unspoiled country with all required amenities, including high-quality hotels, modern state-of-the-art infrastructure and friendly people. Oman is a very safe country.

What role are women set to play in Oman's future economy?

We are working on increasing female participation in the labor market by reviewing our laws. I oversee a significant amount of international competitive indexes at the ministry and carefully look through these to find ways to empower women, including changing the laws regarding women's freedom of movement in and outside Oman, women's ability to start and own businesses and women's participation in public sectors. Women are very competitive in education and outperform men at the tertiary level. We want to ensure we benefit from their talent when they leave the school system. We do not discriminate against women in the workplace and salaries are on par with their male colleagues in terms of payment. The upcoming labor law will be very specific on these issues as well as address matters such as the ill treatment of women in the workplace. Entrepreneurship is high and is rising among women in Oman, which speaks volumes about how women have been finding it easier to work in both the private and public sectors. The law is clear; we have zero tolerance for discrimination. The law stipulates that you cannot discriminate against someone's sex, minority or beliefs.