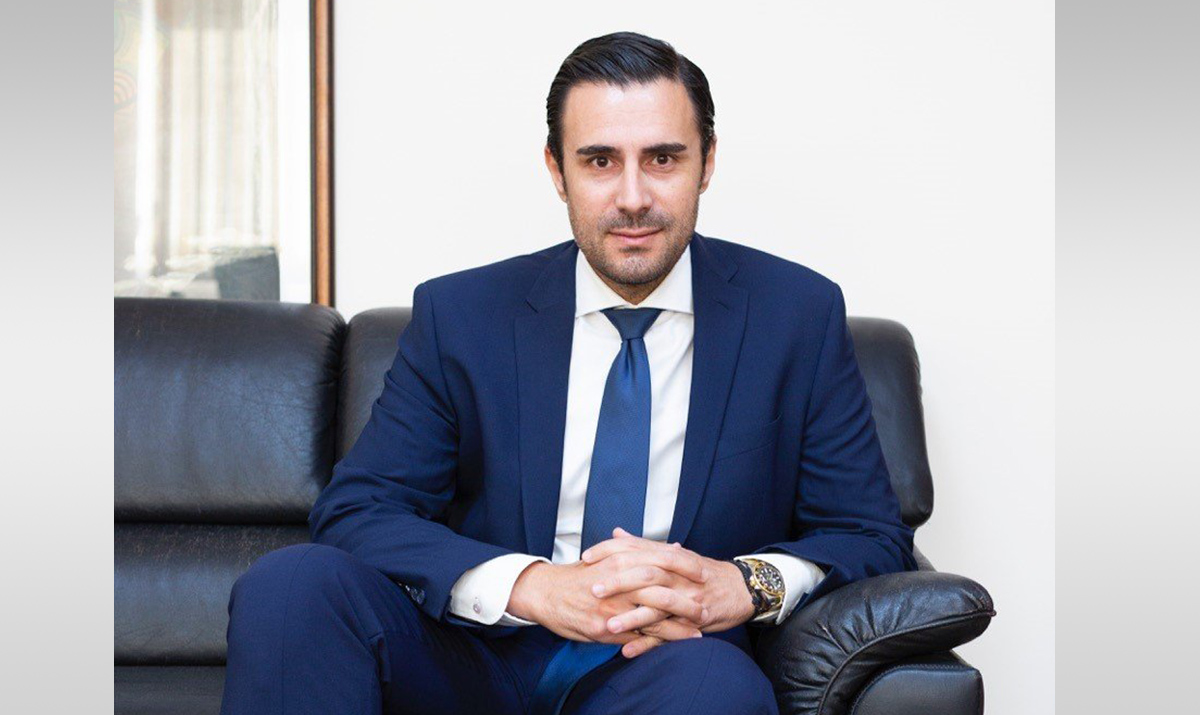 21 Nov

Interview with Philokypros Roussounides, Director General, Cyprus Hotel Association (CHA)

 

BF: With global tourism hit hard during the pandemic, Cyprus is seeing a return to normality. The sector is a key pillar of the economy, representing 15% of GDP in 2019. Please give us your assessment of the industry's recent performance.

 

Philokypros Roussounides: Our sector has been the main pillar of the economy for many decades. In 1974, when the Turkish invasion took place, tourism was already an economic driving force and still is today, demonstrating its sustainability, strength and resilience. We had a huge hit from the Russian invasion of Ukraine as in 24 hours, we lost almost 25% of tourism inflow. The Russians and Ukrainians accounted for about 900,000 tourists back in 2019. We are trying to recover that inflow of people and cover the loss. We've already recovered 80% of our tourism arrivals from our record year of 2019, which is a good performance. Revenue wise; we may reach the 2019 amount of €2.7 billion. But in terms of tourist influx, we may be around 10% less than 2019, which again shows that year-by-year we're recovering from the loss. I'm positive the industry will again show its sustainability and strength for the economy.

Tourism will always be one of the main, if not the main, pillar of financial income for the government and for people, offering thousands of employment opportunities. Challenges in the sector are plentiful, ranging from energy costs – which have doubled – to inflation and high interest rates. A shortage of staff which creates a high demand compared to the offering, pushing salaries sky high. Raw material costs have also gone up by 40%, so even though we'll be in a better position in terms of numbers and of income, profit-wise, it will be much less than last year because the costs are sky high now. Having said that, I believe the industry will show its sustainability and be the main driving force for the development of the economy. We should return to pre-pandemic numbers in a couple of years' time, perhaps sooner.

BF: Cyprus has been a divided island for almost half a century. How is this impacting the tourism and hotel business?

Philokypros Roussounides: This is a reality that we live with. It's been many decades now, and obviously the best outcome for all would be to find an amicable solution, so we could be unified again. That would have an incredibly positive impact on the economy and tourism as well. If this happens – and we hope that it happens soon – Cyprus can be one of the main tourism destinations around the globe, not only in the Mediterranean. We have beautiful landscapes, in the occupied part and in the southern part as well; things that we can develop take advantage of.

Unfortunately for us, some visitors tend to go to the north, as the northern part is much cheaper, since they don't pay taxes; the energy cost is one-tenth of what we pay, and they don't abide by European legislation. Some people choose to go to the northern part for their holiday, which is a negative for us, but there's not much we can do about it, unfortunately. We cannot enforce people not to visit Northern Cyprus. We hope a solution is found soon as such a breakthrough would aid development of the country, economy, industry and tourism.

BF: The government has responded to the challenges facing the tourism sector through its National Tourism Strategy 2020-2030, which aims to increase the economic contribution of the sector. The strategy includes upgrading hotels and increasing facilities for medical tourism. What is the expected impact of this new incentive plan for hotels?

 

Philokypros Roussounides: The CHA is the oldest tourism stakeholder in Cyprus. We were founded in the 1930s and support the government's strategic plan. We support everything, including all the big developments like the marinas and the casino resort – the largest in Europe. These will make it easier for us to attract people that can spend more. Having said that, individuals spend much more money than tourists coming through tour operators – even though tour operators are a main driving force and it's even more important for an island nation like us to have a strong relationship with the tour operators. It's the bread and butter of our business and we should support them and incentivize them to bring more people.

BF: What new segments do you see the most growth and where do you see the next new niche for Cyprus? 

Philokypros Roussounides: All forms of tourism – medical, sports, ecotourism, gastrotourism – give people the chance to experience the nature of the island and enjoy many micro-experiences in a single trip. Cyprus' small scale is a positive feature because you can do many things in a short period. You can be on a blue flag beach in the morning, then head to a nice village to enjoy a lovely traditional lunch, and then head to the mountains or a nice vineyard in the afternoon. All these give a different dimension to the tourism product that we're offering, while also helping in terms of seasonality because many of these micro-experiences can be delivered through winter. Our winter period is still summer for many people. We can assist to minimize the seasonality of tourism inflow. It's part of the government's strategic plan and many hotels are adapting by investing in their facilities to host and assist these kinds of activities. It will take a good five years before we feel the winter tourist's inflow, but it's an investment that we need to make, regardless.

BF: CHA is a key supporter of the public sector and a prominent voice to the government. Can you give our readers a quick overview of the organization, and what have been some of the major milestones and achievements?

Philokypros Roussounides: We are the oldest and largest tourism organization in Cyprus, representing the hotel owners on all tourism boards and in parliament. We assist and drive specific policies along with the government, supporting the private sector. We also represent the country at HOTREC – the umbrella Association of Hotels, Restaurants, Pubs and Cafes and similar establishments in Europe.

Back in 2013 when the Cypriot economy collapsed, we came up with new infrastructure incentives for the development of hotels. The government launched incentives to build new premises or expand our hotels, which helped absorb and bring more people to the country. It was the main driving force of the economy. During COVID-19, we assisted the government, and the government helped the private sector by providing incentives to people to cover a part of their salaries. More hotels started to open instead of staying closed. The country invited people to start to develop the whole financial cycle again via a restart of the economy.

We are the main voice of the private sector and influence all the sector-related legislation that goes through parliament. We discuss with the ministries all the legislation and new suggestions they have. We give our approval and consent to most of these things.

BF:  Cyprus has set ambitious goals to decrease its greenhouse gas emissions by 55% by 2030 under the new Fit for 55 EU program. Under the SUPMed program, hotels in Cyprus, Malta and Greece are also reducing the use of and disposal of single-use plastics. Can you tell me a little bit about CHA's efforts in that regard to cut down the sector's carbon footprints and increase its circular economy? What are the main initiatives that you would like to stress?

 

Philokypros Roussounides: We engage in several European programs like SUPMed, which pushes for the reduction of single use plastics and carbon emissions in the hotel industry. However, Fit for 55 is a bit unfair on Cyprus because we're an island and this will significantly increase the cost of airfares for islands like us. That said, we will try and reduce carbon emissions and are looking at these sustainability programs. We are trying to support and get involved in all of them and inform the hotel industry that within all their activities, they should strive to support the green economy.

BF: Big projects are on the CHA's roadmap, where are most of the efforts being placed?

 

Philokypros Roussounides: Our efforts are to find ways to attract more people to the industry's workforce. There is a huge shortage of staff in the sector right across Europe. We're trying to pick up the fundamentals that will attract more young people, the new generation to get involved. Perhaps we can implement tourism and hospitality as a subject in elementary schools to build up this mentality from a young age. Along with the Ministry of Labor, we are trying to find ways that will allow us to bring people from third-world countries to cover some positions. We hope we'll do it in the next couple of years, otherwise it will have a negative impact on the product and the services. We must offer a high-level of service. We need support, at least for now, until we see more people getting involved in the industry.

BF: Visitors in general are becoming more demanding, so how is CHA working to upskill and foster the next generations of leaders in the hotel industry?

Philokypros Roussounides: We are in contact with the main colleges and universities in Cyprus right now, and we are giving them our support in terms of hospitality programs. We're trying to incentivize more people to get involved and study tourism and hotel management and there is a big gap in the middle management sector of the hotels. We hope that in the next five years, if things work the way they are developing right now, we might be able to have people from these schools and universities working in the local industry.

BF: Cyprus is an attractive destination for the US. What is Cyprus doing to promote itself in the North American market?

Philokypros Roussounides: The US is a huge market and we would love to see more Americans here. We now have the Royal Caribbean cruises that start from Limassol, which has built up destination awareness in the US, as people are searching for cruises and seeing Limassol as the starting hub. This is incredibly good marketing for the country, for the awareness of the destination. There are also other activities to promote the destination. We hope that we can record a significant increase in the number of people coming from the US.

BF: In terms of investment, what fresh opportunities in Cyprus' hotel and tourism industry may be of interest to US investors.

 

Philokypros Roussounides:Many hotel chains and groups are looking for investment opportunities here.International chain hotels are not really present here, meaning it's a very promising investment destination. We now see international chains coming to Cyprus and investing in the industry as the return on investment is quite attractive. For the next few years, we're going to see more of these huge operators visiting us and searching for investment openings. The Cypriots are positive and welcome such opportunities.

BF: How would you define your long-term vision for the tourism and hospitality sector? Where would you like the sector to be in 10 years' time?

 

Philokypros Roussounides: I wish to see Cyprus reach five million tourist arrivals a year and be one of the top destinations in the Mediterranean. We have these large investments in marinas and the casino that will significantly change the market mix. Tourism will continue to be the main driving force of the economy.

BF: What is your final message to the readers of USA Today?

 

Philokypros Roussounides: Visit Cyprus. There are many things to do in just a few days. I would invite students to our very lavish universities and colleges of extremely high standard to study hotel management. We are open to them working in our industry, and I'm sure we can elevate it to the next level.