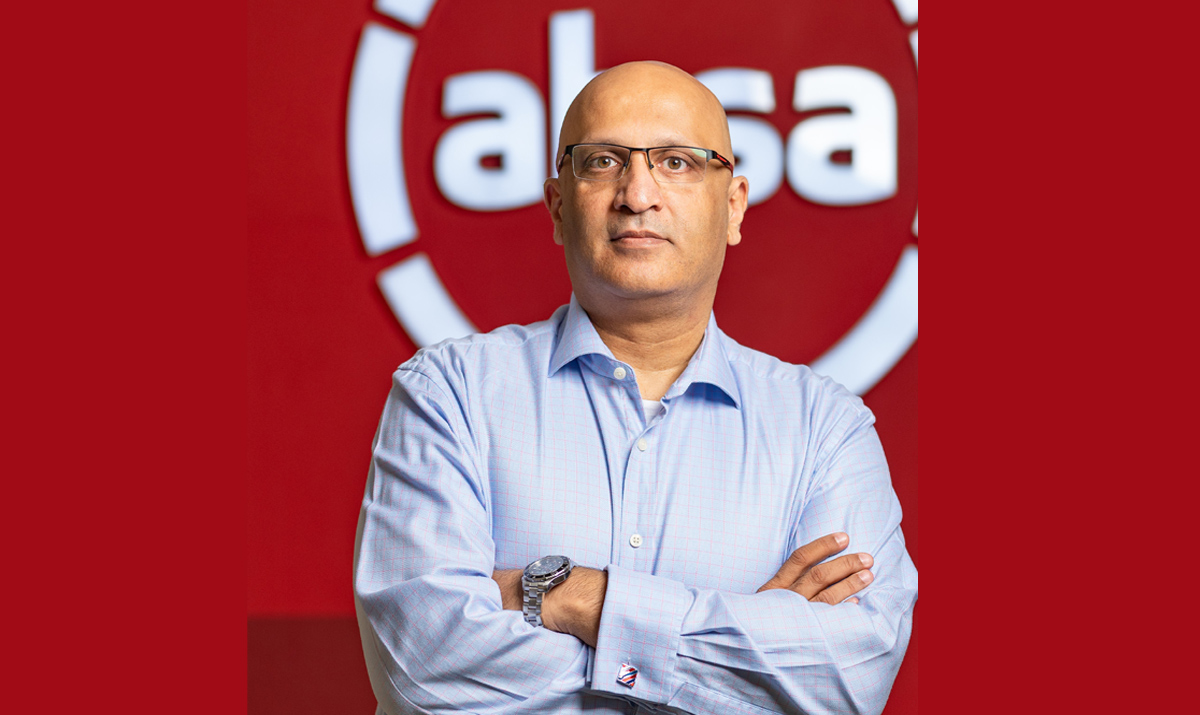 11 Oct

Interview with Nazim Mahmood, Managing Director of Absa Bank Seychelles

BF: While Seychelles' economy is mainly based on its tourism and fisheries, its budding financial services sector is turning heads, with the government looking at it as a key player in diversifying the economy. However, there are hurdles to be overcome for the country to meet its goals. To begin the interview, how would you assess the current size, strength, and scope of the country's financial services sector? What are its competitive advantages and what is its potential?

Nazim Mahmood: Seychelles has put the right legislation in place and is very well poised to be a competitive financial service centre. A lot of legislation has come in in the last few years which has further strengthened the framework, particularly for offshore banking and some other things around medium to large scale project financing.

When it comes to offshore banking, we are an extremely careful banker: we are vigilant and conduct thorough screening. It is essential we know who the ultimate and last degree beneficial owners are. We have one of the largest correspondent bank networks of Africa which we bring to the table, which is also why we have to be extremely careful in terms of who we bring on board. It is because of this vigilance that we are very selective.

In addition, the Financial Services Authority (FSA) as a regulator has provided us with a framework by which to be guided. They have taken a significant degree of risk away from the process by ensuring that these companies are registered on the island.

BF: Seychelles was removed from the blacklist in 2021 due to changes in the International Business Companies Act. What journey has the country taken in raising its international compliancy, and what impact has this had on its economic earnings and growth of the financial services sector?

Nazim Mahmood:  I have every confidence that with the kind of resilience that we have shown we should be able to come out of the graylist at some point and move back into a whitelist. It has also placed more responsibility not just on the financial sector but on the government and other key stakeholders to consistently do the right thing. That is going to be the real battleground going forward: to consistently do the right thing and eventually to move back onto the whitelist.

BF: Absa Group has grown significantly in Africa, with banks in nine other African countries outside of Seychelles and representative offices in Namibia and Nigeria and insurance operations in six countries. In 2020, the Seychelles entity officially changed its name from Barclays Bank Seychelles to Absa Bank Seychelles in line with the bank's transformative branding. How has Absa Bank Seychelles' parent company supported its growth in the country, and what advantages does the group's wide international footprint give to its local operations?

Nazim Mahmood: Absa has strategic offices in New York and in the UK for our international business. We are a pan-African bank, and as such we focus a lot on trying to capture as much flows of business and trade as we can between the countries where we have a presence. What we bring to the table are our capabilities. We have exceptionally strong capability on trade, very strong capability on lending.

We are embedded in the fabric of Seychelles' development, and we are intertwined to such an extent that we hold the largest market share. This means that we are able to do things much faster than if there was another bank on the other side.

BF: Fintech is rapidly changing the game for the financial services sector worldwide. Absa Bank Seychelles has consistently been at the top of the country's digital transformation, with its digital banking assistant on WhatsApp launched at the end of 2020 and the country's first touch-free, app-driven ATM installed in 2021. What kind of opportunities does digital banking represent for remote financial services sectors such as Seychelles, and what new segments could the country develop to take part in the fintech revolution?

Nazim Mahmood: We are a bank, and anybody who brings a service to the table which is complementary to what we are trying to achieve and do, we are very happy to partner with. Our philosophy from a customer service perspective is always to have the customer in the middle of the room, and everything else needs to revolve around the customer.

We just launched our first, it is in the testing phase at this time, recycler ATM, which means you don't have to fill money into the ATM, anyone can make deposits and it will get instantly credited. We are also in the process of test launching an FX ATM, which again provides an enhanced digital experience to the customer.

BF: Many IBCs are involved in cryptocurrency in Seychelles, but it is, of yet, not well regulated. What impact has the rise of digital currencies in Seychelles had on both operations and perception of the country as a financial services sector? What does the government need to do to regulate this segment?

Nazim Mahmood: I think crypto has also been on a journey of discovery and we still have some ways to go yet. For now, we do not entertain cryptocurrency portfolios because they are not regulated.

BF:  The country's upper education system has around 10 institutions that qualify as tertiary education, including University of Seychelles and Seychelles Institute of Technology. However, the sector has often cited underfunding as a roadblock in training new talent, which is necessary in building up the country's financial services sector to its potential. How would you assess the country's current education and training competency in finance and banking? What players are involved and what gaps need to be filled?

Nazim Mahmood: Some of the institutes are fully equipped and they do provide that holistic experience, but that is not for all of them. International institutions remain a focus for many but that comes with increased cost. The government is doing a significant job by allowing to take the risk from a guarantee perspective, and we will be lending to post-tertiary students seeking to study in Seychelles or abroad, and it will be loans of up to 10 years.

On the entrepreneurial side, we work with and support a lot of SMEs. SMEs are the backbone of any economy and it's no different in the Seychelles.

BF: As countries around the world lower their deadlines to have net-zero carbon emissions around the world, green investment is on the rise. In 2021, Seychelles revised its NDC, pledging to reduce carbon emissions by 26.4% by 2030 and become net zero by 2050. What sort of rise in green investments have you seen here? How has this changed the way financial services companies in Seychelles, such as Absa Bank, position themselves?

Nazim Mahmood:  Absa does a lot of work around ESG, not just in terms of spending, but also changing our lending practices. Anybody who wants to get into energy financing for example, build an alternate power grid like a solar grid or something of that sort, we will fund it at 5%, which is a quarter of what you would normally take it out at. That is one example of the lending practices we have.

I expect Absa Group to continue to come up with specific initiatives so that, as an entity on the ground, we will deliver on an annualized basis things which are ESG specific. So, we will certainly see more of that coming.

BF: According to the World Bank, FDI into Seychelles spiked in 2018, hitting 18.7% of the country's GDP, but fell dramatically to 6.3% of its GDP in 2020. In October, Fitch Ratings upgraded the country's investment outlook to a stable BB-. To what extent does Absa Bank Seychelles position itself as a gateway to investment in the country as an advisor to foreign investors in Seychelles?

Nazim Mahmood: We are open for business. We have an extensive business in Mauritius and we consistently get feedback from those customers in Mauritius who want to expand into the Seychelles. So, we're channeling and directing direct investment from there. A lot of groups come to us because of the size of our balance sheet. We're the largest bank in Seychelles, so, comparatively speaking from a Seychelles perspective, we have a very large balance sheet, and therefore, our ability to lend on the continent and on Seychelles is significant. We are in touch with large and medium groups who want to come in and invest in the tourism sector. We see significant appetite in the tourism sector, the fisheries sector, and in the construction sector, which is the lifeline of the island.

We take pride that we are completely interwoven into the fabric of the Seychelles, not just at the economic level but at the social level too.

BF: What new opportunities are there for U.S. and other foreign investors in Seychelles, be it in its growing financial services sector, real estate, tourism and beyond?

Nazim Mahmood: Having lived in the U.S. for many years and having visited the Caribbean on several occasions, I can tell you Seychelles is uniquely different.  Destination management companies are marketing in the U.S., U.S. investors are coming, and specifically building resorts in Seychelles which cater for U.S. travelers.

Seychelles is uniquely positioned from that potential tourism perspective. I would say it is the top 1% destination of the world. I think it is underexplored, so there is a tremendous amount of business that can be generated from the U.S.

BF: What would be your final message to the readers of USA Today?

Nazim Mahmood: Seychelles is very resilient. The public private work in Seychelles is very conducive to business and the financial sector is very robust, very well capitalized, and largely in control of where we are. This sector is also poised for growth. We are projecting double digit growth year-on-year every year for the next five years. Seychelles is a positive story and will continue to be so.