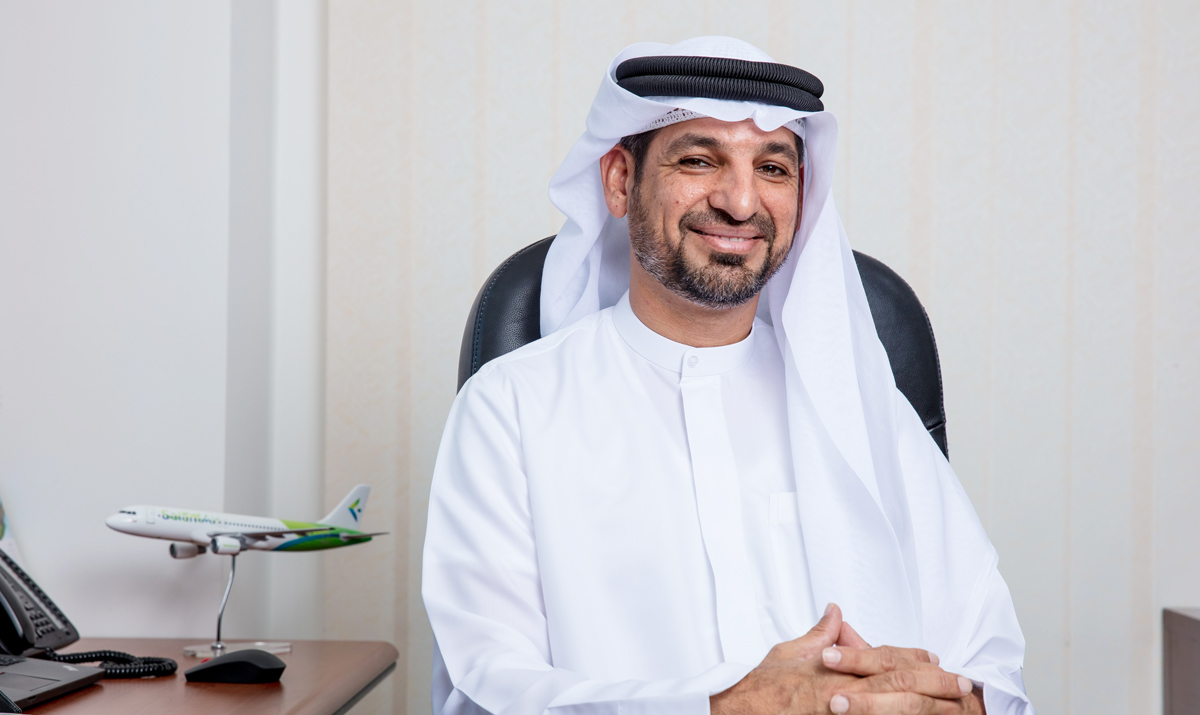 29 May

Interview with Mohamed Ahmed, CEO, SalamAir

What potential does Oman have to become a regional hub for tourism?

Oman always had the potential to become a significant tourism destination. The country differs slightly from its neighboring countries as it is more nature oriented. Oman has more than 1,860 miles of coastline, mountains overlooking the Gulf, deserts and a lot of countryside. In the summer, Salalah is a popular tourist destination filled with green landscapes, rainfalls, rivers and waterfalls. These features are unique for this part of the world. In the past, Oman's vast tourist potential remained untapped. However, today things are changing. Developing our tourism sector is one of the main goals of Oman's Vision 2040 strategy. There is currently news of a new hotel opening every month, which is a positive indicator. The government has also invested in many domestic airports  infrastructure such as , Salalah, Sohar and Duqm. Numerous expansion projects are coming up, especially those that cater to new tourist attractions.

Can you give our readers an overview of SalamAir's growth since it was established and its current targets?

SalamAir was created in 2017 as part of the government's strategy to increase non-oil-driven revenue in the country. We carried well over 2 million passengers in 2022 and were profitable even during the COVID-19 pandemic. In the last two years we have grown our profits and are now undergoing expansion activities to bring more aircraft and fly more people into Muscat from different destinations. We have opened at least 18destinations for the first time to Muscat, including Prague and Alexandria. Secondary airports that Oman was typically not serving are seeing a rise in demand. With our Airbus A321 aircraft, we plan to serve the charter sector, especially during winter when Salalah is very popular.

The business plan was initially set for moderate expansion over five years. However, once we entered the market and began flying, we began considering additional expansion measures.

There is a lot of growth opportunity for low-cost carriers. For this reason, we ordered four A330-900 neo aircraft with expected delivery in December 2023. Today we have 14 aircraft; six  A320neo, seven A321neo, and one Airbus A321 freighter. We also signed an aircraft order in 2022 for Embraer E-Jet E2 aircraft, which we will launch for customers in the Middle East as an upgrade. This will bring tremendous value to our company as we fly to nine domestic airports. There are numerous regional airports in Saudi Arabia, Pakistan and India that are currently not served because the market is a bit smaller. With these new aircraft, we can service these smaller markets with reasonable frequency without increasing costs. Today we fly to Phuket and Bangkok and will soon be flying beyond the Indian subcontinent into the Far East. We are working towards being a China-ready airline and are in the final stages of entering the market. Additionally, we have strengthened our relationship with Oman Air and today we co-charter a lot of our flights with them. They bring passengers and we take them to specific destinations and vice versa.

The following five to ten years will be critical for the airline, Oman and the region. We aim to have sustainable growth of profits and continue connecting Oman directly through additional global links. We want to improve our passengers' journey from ticket purchasing to arriving at their destinations. We need to give them everything they need to make their travel smooth, enjoyable and affordable. Another important priority is to develop local talent and enhance the skills and abilities of our workforce to drive the company forward.

In November 2022, SalamAir saw the maiden flight of its first cargo plane. How significant of an opportunity is cargo trade for the airline?

While the COVID-19 pandemic delayed our plans as all airports were closed, we utilized this time to redefine our position and focus on the charter business and increase cargo capacity. We learned through our studies that Oman is unique in the GCC region as both an importer and exporter. For example, exports from our fisheries — be it farm fish, shrimp, yellow-fin tuna or other types of tuna — go from Oman to restaurants in Paris and other European cities. There is huge potential in filling aircraft with cargo both ways. To this end we bought a cost-efficient aircraft, the Airbus A321, that can carry up to 25 tons of goods. This came with no additional costs as it is the same as our fleet.

What efforts has SalamAir made to cut down its carbon footprint and protect the environment?

Sustainably should be on everyone's mind. We live on one earth, and we must leave it for our children and grandchildren. Companies need to make sure we do everything necessary to protect the environment. To that end, SalamAir has invested in the newest technology. Our new fleet burns at least 20% less fuel than the older versions. We returned three older aircraft during the pandemic and became the youngest fleet in Asia in 2021 and 2022. In 2022, we were the third-youngest fleet in the world. We want to continue this trajectory in our ordering strategy with the Embraer E-Jet E2 aircraft, which has a very efficient new engine that burns much less fuel and is the right size. Today we are using aircraft that can carry 180 passengers into airports; the standard capacity is about 100 passengers. The E2 runs at much lower costs and has a much lower carbon footprint while carrying the same number of passengers. Today there are plenty of news fuel and alternative energy sources that we are incorporating as an industry. SalamAir pledges to continually use the latest technology to reduce carbon emissions.

How has the digital era changed how airlines run their operations? What new disruptive technologies is SalamAir employing?

It is no secret that the world is going digital. We are very proud to have such a strong in-house information technology department that keeps up with all the latest technologies for our bookings, reservations and our entire operation. Everything is at our fingertips on our mobile devices, and we will continue to follow this trend. We have made significant advancements within the company to assist in our decision-making processes that allow us to make immediate decisions based on collected data from various sources. We have an information dashboard that enables us to be flexible and increases the profitability of our choices. Even during the COVID-19 pandemic, we did more than 1,000 charter flights in one year thanks to these advancements. We will continue developing and leveraging these tools to ease the travels of our passengers and assist management. Some technologies are extremely costly, and we are very selective. We look for simplicity and cost efficiency. Additionally, we have partnerships with different companies such as Omantel. We are running a marketing campaign with the company where we offer visitors a SIM card as a welcome package to the country. Having a SIM card is critical for visitors to stay connected when landing at a new destination. We are very proud of this partnership.