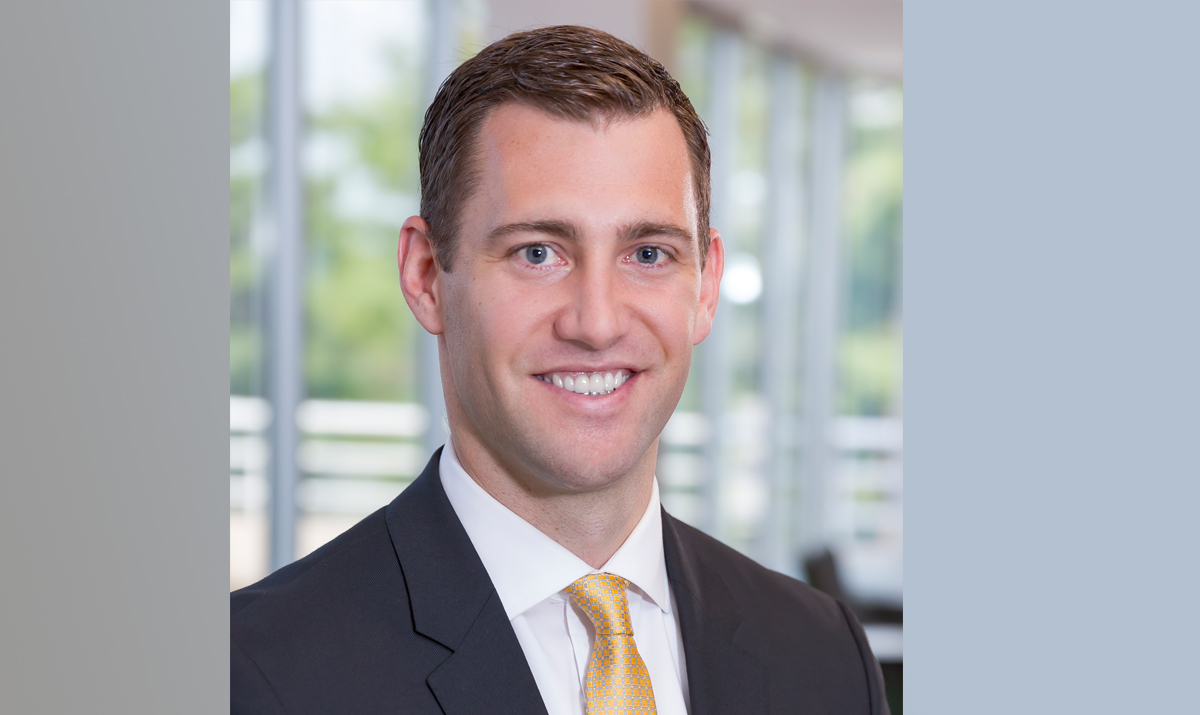 11 May

Interview with Matt Zeller, Country President at Novartis, Hungary

BF: Hungary's commitment to science and innovation has garnered international recognition and countless Nobel Prizes. Today the country boasts one of the leading markets for R&D in the region, especially in the areas of medical technologies and biotech. How would you rate Hungary's healthcare and innovation infrastructure, and what are the strengths of the local industry's ecosystem? 

Matt Zeller: Hungary has a deep history and commitment to the sciences, reflected in a number of Nobel Prize winners and a cultural appreciation for education and advancement. The development of the healthcare sector in Hungary continues to be an evolving story. In comparison to peer countries within eastern and central Europe, Hungary definitely leads in some areas of research and innovation. At the same time, like its peer countries, Hungary is still working to find the right balance between building a stable infrastructure and investing in next-generation innovation and research.

The COVID-19 pandemic has been challenging in many ways, not just in terms of the cost of human life, but also in terms of the incremental pressures it put on healthcare infrastructure, front-line workers, and government investment. From both a healthcare and pharmaceutical perspective, the last few years have been pivotal for raising awareness around the importance of the healthcare sector and the overall viability of Hungary. Over the last few years, we have seen intentional and substantial investment by the government to strengthen the sector by increasing healthcare provider salaries, driving incremental investment, and rolling out new projects and policies to accelerate improvement in the sector.

 

BF: What are the most challenging healthcare issues Hungary faces today, and which of these needs is Novartis addressing? 

Matt Zeller: There are several challenges that aren't unique to Hungary. Illnesses like cardiovascular disease and cancer take up a massive number of resources and attention. Cardiovascular diseases (CVD) are the number one killer in Hungary, causing more than 60,000 deaths per year and accounting for 20% of all healthcare investment. Although CVD are not unique to Hungary, the burden is significant and even greater than that on many of its peer countries in the region.

Both from a sector perspective, and from a Novartis perspective, we are working to address high-burden diseases in Hungary in a multitude of ways. From a sector perspective, the most important thing is that both public and private stakeholders are aware of the resource challenges. Both groups recognize that we need to make changes both in the ways existing and potential new drugs are financed and in the ways drugs are made available to the population. It currently takes too long for breakthrough innovation to make its way to Hungarian patients in need. The industry has been working closely with the government to determine how we can adapt the systems and policies to accelerate access for patients in a financially responsible way for Hungary. From a Novartis specific perspective, our top focus is to drive and strengthen effective partnerships across the entire ecosystem.

BF: Novartis Hungary plays a weighty role in synergizing public health and pharmaceutical innovation in Hungary and accounts for about 10% of all clinical trials in the country today. Additionally, Hungary is a key market for Novartis central and eastern Europe. As country president of Novartis Hungary, what would you say is Hungary's role and importance in central and eastern Europe's healthcare innovation industry, and where does Novartis come into play? 

Matt Zeller: Hungary is a key country for Novartis in the region. We are the largest pharmaceutical company in Hungary and one of the largest investors in clinical trials. We are committed to investing in the long-term success of the Hungarian healthcare sector and ensuring that Hungarian patients with unmet needs can access the latest breakthrough innovations. I am convinced of the long-term attractiveness of the Hungarian pharmaceutical market. The overall healthcare investment as a percentage of GDP is still low and adoption rates of some new medications leaves plenty of room for growth.

Additionally, Hungary is unique in that there is a national, standardized, end-to-end untapped data universe that exists here: there is one national payer (National Institute of Health Insurance Fund Management [NEAK]), one national patient portal (EESZT), and the nation is moving to a standardized EMR system in the hospitals. With this structured data universe, the government and public/private partnerships are working to deploy a wide range of methods and tools to sort out questions like "what drugs work?," "where is the investment best spend?," or "how do we optimize patient pathways?" The government and many companies see this potential and recognize that by investing now in next-generation analytics and software, Hungary could leap-frog many other markets.

BF: Can you talk about Novartis, in terms on its activities and state a couple of key facts and figures about your community, appraising its importance in Hungary? 

Matt Zeller: Novartis has a huge presence in Hungary. In fact, across the Novartis group of companies we currently reach around one in four Hungarians with our medications across a wide range of therapeutic areas.

In the early part of last year, we signed a three-party "Cardiovascular Intervention" partnership with the Ministry of Innovation and Semmelweis University, the largest healthcare university in the country, aimed at working together to discover new and innovative ways to address cardiovascular disease.

Our partnership goal is to help 25,000 to 50,000 Hungarians affected by cardiovascular disease through a combination of new approaches. We aim to use new machine learning and artificial intelligence to uncover fresh answers to the question of "what interventions will have the greatest impact on reducing cardiovascular disease for patients in Hungary." One particular area of focus will be on lipid management, one of the most easily modifiable risk factors for cardiovascular disease. With a joint focus on interventions at the health system, health care provider, and patient level, we hope to analyze and generate new data, tools, and insights. Most importantly, we hope to prevent heart attacks, strokes, and CV deaths for patients in Hungary.

This "CV Intervention" partnership between the largest healthcare system, the largest pharmaceutical company, and a leading government ministry demonstrates that Hungary is committed to trying new public and private models to improve the health of Hungarians.

BF: As a research-focused company, Novartis invests billions of dollars in R&D projects worldwide to cover a range of diseases. With Novartis' product portfolio currently reaching 800 million people globally, where does Hungary's R&D portfolio stand out, and what are some of your current projects in clinical development?

Matt Zeller:  Globally, Novartis invests in a wide range of therapeutic areas and technology platforms, including siRNA, radioligand, and cell and gene therapies, to deliver new medicines for patients with cardiovascular disease, cancer, and rare but debilitating genetic disorders.

In Hungary specifically, we have had some exciting developments within cell and gene therapy. Last year we were thrilled to see Semmelweis University become a certified ophthalmic gene therapy center. This news, along with their on-going use of gene therapies for spinal muscular atrophy, means that Semmelweis is one of the only centers in the region, and one of just a few in the world, with the ability to use gene therapy for multiple conditions. These new technologies coming to market were "science fiction" only a few years ago in terms of what they were able to do and the impact they can have, and now Hungary will be right on the forefront of bringing this very real benefit to patients.

BF: The company currently cooperates with over 300 scientific and 100 industry representatives in its research projects globally. What is your strategy for crafting new partnerships and cooperation with members of the global healthcare ecosystem or universities? 

Matt Zeller: We are deeply committed to cultivating new and ongoing partnerships across the Hungarian healthcare ecosystem and I shared a few examples previously. We continue to focus on teaming up with universities for research and cooperating with various government ministries to bring innovation, access, and investment to Hungary.

Our strategy is not a secret. We want to reinforce to all our partners that Novartis is committed to the success of Hungary in the long term and is open to working together in new and exciting ways to make it happen. I have found a multitude of smart, talented, and committed people working across the ecosystem and I hope that Novartis can continue to be a positive change-agent here in Hungary.

BF: Could you give us an overview of your strategic vision and goals for the company and the areas you'll be prioritizing in 2023? 

Matt Zeller: From a Novartis perspective, we are mostly focused on bringing our breakthrough innovations to the market and on helping make sure those medications reach patients with unmet medical needs. From a broader pharmaceutical sector perspective, a large focus this year is making sure that many medications that are waiting for national reimbursement can secure access in 2023. Inflation combined with the ongoing political and energy crises have put additional pressure on the country's financial situation, but investments in pharmaceuticals will help to keep the population active and positioned for long-term success. The pharmaceutical sector has been working closely with the government to build a path forward and we hope that this comes to fruition in 2023 to the benefit of patients here in Hungary.

BF: What's your final message to the readers of USA Today?

Matt Zeller: Looking at the macro challenges we have right now — between the energy crisis, the war next door, and the economic challenges — Hungary seems to be in a complex situation. Nevertheless, I feel hopeful and optimistic. During my years here, I've met numerous individuals who are all passionate about the same goal: improving the health and lives of Hungarians. With the focus on extracting the right data, searching for innovative solutions, and partnering on new approaches, collectively I see a bright short, medium, and long-term future for the health of the country.