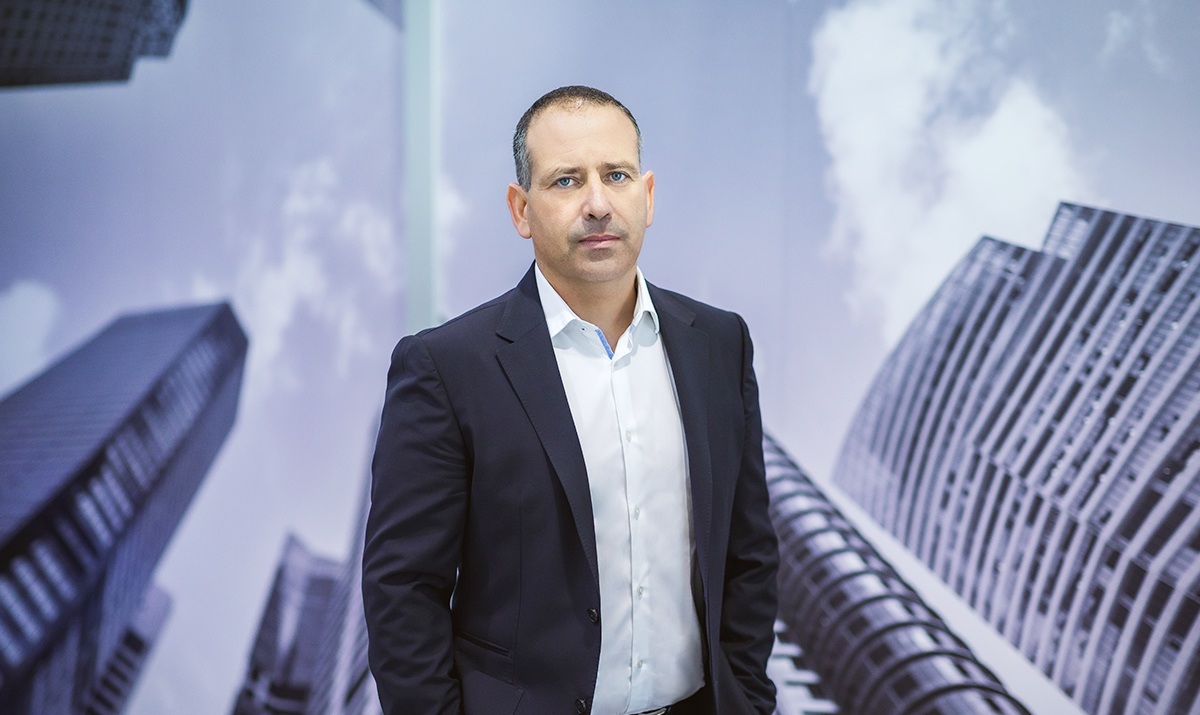 21 Nov

Interview with Marios A. Cosma, Managing Partner, K. Treppides & Co.

BF: Cyprus is a dynamic and attractive destination for FDI, with a strategic location, business-friendly environment, favorable tax regime and robust legal framework contributing to its growing appeal. From a legal perspective, just how good is the country's business environment?

Cyprus traditionally based its economy on tourism and services. Apart from tourism, industries that have developed are those relating to services in the shipping, financial, banking, legal, and IT sectors. One nourished the other. It started with shipping when Europeans – especially those from the Netherlands – saw a good political, financial and legal system based on UK common law.

This goes back to 1978, meaning 45 years of experience, when  Cyprus started to be known as an offshore business center. Investors could invest into Europe, Eastern Europe or the Middle East, using the legal framework for legal entities that  Cyprus has to offer. During this time, Cyprus proved to be reliable, dynamic and legally sound with a good network of treaties and bi-lateral agreements, jurisdiction, but most importantly a jurisdiction of trust for the investors.

Over the decades, Cyprus developed rapidly and changed from an offshore sector into a dynamic business center, one that does separate between offshore and onshore business. Every investor can make business with exactly the same rules, irrespective of investing or having businesses internationally or within Cyprus. The legal system is the same for all investors. The taxation system is based on the same principle irrespective if you are investing in Cyprus or investing through Cyprus, whether you are a Cypriot investor or of any other nationality.

It's important for Cypriots offering professional services to be educated mainly in US and UK institutions as, traditionally, all lawyers have followed the UK system and the accountants or CPAs are members of institutes in the UK or the US. This creates an additional advantage since they are familiar with international cultures and ways of thinking. Cyprus brings together an extensive knowledge of international experience and blends it with local experience, making the international investors feel comfortable in their dealings with professionals – being Cypriot auditors, accountants, tax advisers and  consultants.

BF: How would you rate the ease of doing business in Cyprus? What needs to be improved for investors and what sort of feedback are you getting from your clients?

Marios Cosma: International clients feel very comfortable with Cyprus. What is important for them is to feel confident that the status of the legal system remains the same. This ensures stability and long term planning. Like every legal system, this must be in line with international changes, hence there are expected changes which are always welcomed. Investors do not want unpredictable and unreasonable changes that do not provide time to plan their future businesses. The Cypruiot system offers good stability: the last fundamental changes in our tax and legal systems were 20 years ago.

 Reforms are taking place, but nothing to affect investors negatively. Cyprus has responded positively to all international changes and is well established once more as a respectable and well organized jurisdiction, with businesses that operate through permanent establishments and personnel operating from here. Cyprus has responded well to investors' requirements for infrastructure that can accommodate the family needs of staff relocating here.

BF: Since being established in 1985, K. Treppides & Co. has grown significantly and now works in all segments from investment banking to dealing with corporate clients. Can you give our readers an overview of the types of services you give to your clients and how does it position itself in Cyprus? What are some of your specialty areas?

Marios Cosma: The company was founded as a traditional audit, accounting and tax firm. In 2002, when I joined, we changed to provide services to international investors, to secure their business in Cyprus and the status of their investments through Cyprus. We have grown and gone through the different changes of the legislation to have our dependencies and independencies that are required.

Our advantage is we offer custom services to our clients based on their needs and are not trying to offer them our services. Based on their needs, we have collected requests and developed services that best accommodate their businesses requirements. Our team offers solutions to clients and not just services. Another important service, if we can call it a service, is the ability to participate through our advice to the development of our clients, creating a trust element, especially for those clients that began as a private company.

In Cyprus, we have locations in Nicosia and Limassol. We have offices in Malta and the UK, and are now expanding our network in the United Arab Emirates and in Hong Kong. Currently,, we employ 200 people all professionals and all specialized in their area. We expect that the number of staff will increase to 250 following  these developments. We have developed extensive expertize on applying all the required regulations, compliance services and assurance services, especially to online operating businesses.

I guided us into this niche area of compliance and operation consulting, which has grown into one of the most significant industries here. In addition, it differentiated our firm so it cannot be compared with audit and taxation firms.

Dealing with online business since 2004 makes the discussion and consultation with our clients much easier, because we understand the terminology they are using, and are not confusing terminologies with other industries or other sectors.

BF: In 2022, your company won an award in the specialist category by EIA International. What have been some of the milestones that your firm has passed in recent years that you would like to highlight?

Marios Cosma: We have been working within this business for the last 20 years, which has given us technical, operational and commercial expertize. It's a fast-moving industry and a lot of changes are happening: if you have not had experience then you will not be able to meet the future. We are investing on a continual basis in newtechnologies and systems and, most importantly, into people that have the knowledge and understanding.

We have moved away from the traditional accounting and auditing field. There are a lot of resources available, but you need to have the expertize to meet clients' needs and be there before everyone else. At the end of the day, it's not a matter of competitive advantage, but of understanding the business and predicting correctly where it is going to move. My record indicates that I get the right decisions prior to the changes and enable us to meet the market participant demand for services.

BF: The US remains one of the world's largest and most prominent investors. What specific considerations should American investors be aware of when setting up a business in Cyprus, creating a subsidiary business, or ensuring the protection of capital or intellectual property?

Marios Cosma: US investors should feel like every other investing in, or through, Cyprus: secure and at ease, as they are dealing with professionals. They need to ensure they are corresponding with professionals who understand the business.

In Cyprus, they get the security of having reliable advisors, who in most cases become business partners, in the sense that they are safeguarding their client's own interests. From the moment a Cypriot adviser understands their needs, they will be in a good position to provide the service and assistance they need, and their investments should be fine. Cyprus has several bilateral agreements with EU and non-EU countries, so if they get the correct advice in each jurisdiction, they will also get the correct advice to ensure they secure their capital and investment.

BF: What efforts have the government made to boost standards in terms of legal transparency?

Marios Cosma: As a small country, Cyprus has the advantage of identifying quickly  incidents of wrongdoing, hence the state has already excluded inappropriate investors from the Cypriot business system. Cyprus follows the same standards as equivalent members of any county within the EU.

BF: Cyprus has made significant progress in diversifying its economy beyond the traditional sectors of real estate and tourism and has taken lots of initiatives with the establishment of technology parks, incubators and startup support programs which have nurtured a thriving entrepreneurial ecosystem How would you asses the digital transformation and What are some of the big tech breakthroughs and how is the country emerging as a European tech hub?

Marios Cosma: Cyprus has invested a lot of time, effort and financial resources, to persuade technology investors to use the island as their own technological hub. A lot of technological companies now trust Cyprus and have their headquarters here, and have transferred their development departments. We see more of these companies moving here and investing in infrastructure and IT and technology.

Cyprus has also put in place the legal and tax systems to accommodate this technology related industry, it has put in place the right legal system as well as the right data protection mechanisms, ensuring the legal protection of the trademarks and intellectual property.This makes Cyprus an attractive destination for technology companies to operate from.

BF: What would you say are some of the most interesting sectors that could be of interest to American investors? Where should they look in terms of investment?

Marios Cosma: Cyprus is good for investment in real estate. With communications and the ability for US citizens to travel, Cyprus could be an easy way to visit the wider region. In terms of business, operating from Cyprus is great, taking into consideration  the respect that Cyprus legal entities/investors are receiving from countries, and the understanding of various countries that there are international investors operating out of Cyprus.

BF: What is your final message be to the readers of USA Today?           

Marios Cosma: Cyprus is the ideal investment hub for those that want to carry out business in the northern hemisphere, while it's also a great base to manage  southern hemisphere investments too. It's easy to utilise Cyprus as your hub to invest outside the US.