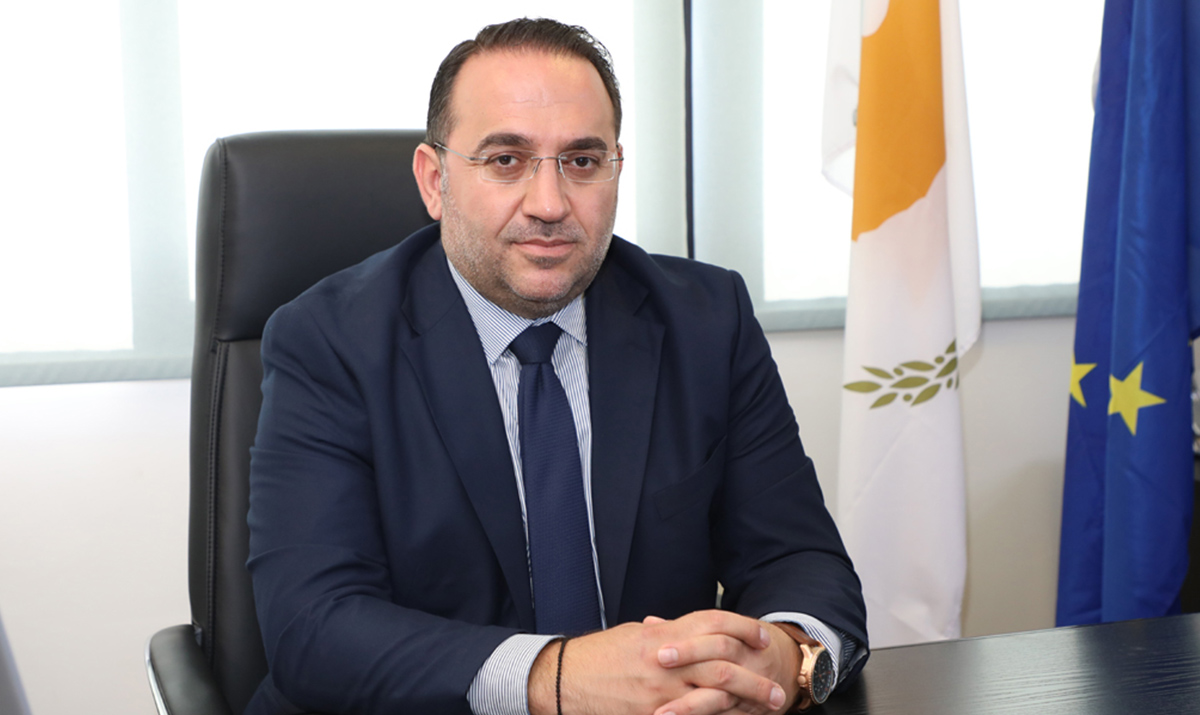 21 Nov

Interview with Kostas Koumis, Deputy Minister of Tourism of Cyprus

 

BF: The tourism sector is a key pillar of the Cypriot economy, representing 15% of GDP. The industry's recovery is continuing this year and may even match the figures enjoyed in 2019. Please give us the latest updates on Cyprus' tourism performance for 2023.

Kostas Koumis: We set ourselves a moderate target of a 5-10% increase as our main market, the UK, was suffering from high inflation, while our second biggest market, Russia, was basically banned because of the embargo implemented by the EU. However, despite this we are doing very well, with January-June tourism numbers up 32% year-on-year to almost the level of 2019. We are glad to see an increase for many geographical markets: we had an increase of 70% from the UK versus the year before; while all Scandinavian markets – except Denmark – as well the Polish, Israeli, German and French markets also increased strongly.

BF: Analysts cautioned that persisting war-related challenges are forcing various tourism sector stakeholders to reshape their strategies. How has the conflict in Ukraine impacted the sector and what has been your strategy to reassure visitors?

Kostas Koumis: In 2019, we had 876,000 visitors from Russia and Ukraine combined. It was obvious at the beginning of the war that we could not have any more visitors from these two countries, so we tried to replace them with guests from the EU market. We designed a set of marketing campaigns and are satisfied with the results based on what we are seeing today.

BF: The government has responded to challenges facing the sector by developing a National Tourism Strategy 2020-2030. Can you brief us on some of the major projects and the main goals of this industry development blueprint?

Kostas Koumis: We are trying to update our National Tourism Strategy under Cyprus' Vision 2035. Indeed, after COVID-19, new threats arose, and our number one aim was to give emphasis to sustainable development. We are trying to push the tourist industry to move down this road. At the same time, we are in communication with other government authorities like the Ministry of Agriculture to exchange ideas, and to design plans and actions for sustainability. It's very important for the whole tourism industry to align to understand the importance of sustainability. More and more people in the world are looking for sustainable destinations. Our absolute goal is to move towards sustainability.

At the same time, we have set other goals. As an island nation, it is crucial for us to have excellent air connectivity.The EU is trying to apply the Fit for 55 action plan, so it's very important we become aligned with this strategy, while at the same time keeping great air connectivity. Cyprus has exceptional air connectivity with all the European countries. We are just a couple of hours away from almost every other country in the EU. We are also working to improve connectivity with countries in the Middle East. This year, we have direct flights from Saudi Arabia from three different cities. We also have outgoing flights from Qatar to Cyprus and direct flights daily from Dubai and Abu Dhabi. We have done a lot of work to improve our air connectivity with the Middle East. Of course, in our mind, probably soon, we must try to acquire connectivity with some other countries, like Kazakhstan which is very important for Central Asia, as it's one of the biggest economies in that region and we are making a platform for it in 2024. We are also working towards attracting visitors from other countries like China and the USA.

Another part of our core strategy for us is to keep growing nautical tourism. We have seen a major increase in that area these last few years. Cyprus has developed its maritime infrastructure a lot in the last 10 years, completing the Marina of Limassol as well as the Ayia Napa Marina on the eastern part of the island. Meanwhile, the Marina of Paralimni in the heart of the tourism resort of Protaras will be completed in 2024. Of course, we cannot forget the big developments taking place at the heart of tourism, such as the five-star hotels that opened their gates last year. We have seen many hotels undergo renovation and are very satisfied with the level of tourism infrastructure.

BF: Which other key areas or key segments are you targeting for future growth?

Kostas Koumis: We are putting emphasis on many niche areas. Sports tourism is a very important sector, and we can be proud of showing very good results over the last few years. We have some very important events taking place on an annual basis, such as the Limassol Marathon that takes place every March, or the Larnaca Marathon, the Ayia Napa Triathlon, or the very good cycling event that takes place in Pathos, called Gran Fondo. In October, we hosted visitors for the Cup of Cyprus and they had the chance to participate in another cycling event which belongs to the Tour de France and is called L'Etape Cycle. Many new sports events are taking place here.

As the Ministry of Tourism, we are planning to keep a lot of emphasis on our gastronomy. Most visitors are very satisfied with the local dishes. Unfortunately, we never tried to make our local cuisine fashionable. You will not find any Cypriot seafood restaurants in any other countries. Our local cuisine deserves better promotion, so we are at the design stage of better promoting our restaurants because the sector really deserves it.

BF: The government intends to create a new tourism promotion agency; how will it differentiate from the government's current international marketing activities?

Kostas Koumis: It's important that we give the private sector the chance to participate in the country's promotional activities and actions. As Minister of Tourism, it's very important to have their input. Sometimes, the people working in the private sector have different views based on daily experiences, and we want these experiences to be part of our decisions.

BF: The US is a large source market for tourism as well as a big investor, so what would be your final message to the readers of USA Today?

Kostas Koumis: There are many reasons for Americans to visit Cyprus. We are a country rich in history and a nation blessed with some of the world's best beaches. At the same time, every visitor can combine on a daily basis, a visit to the best beaches and to the mountainous areas as well. Not many countries offer you these kinds of opportunities. We also have excellent weather, with over 300 days of sunshine per year.

The American market is a very important market for us. Unfortunately, right now we don't have any direct flights from the US, but it's something we are trying to establish within the next couple years. We understand the weakness of not having direct flights but I believe that every American visitor to Europe should have a chance to visit Cyprus as well. Cyprus could be combined as a destination for Americans visiting either the eastern part of Europe or countries like Greece and Italy. Americans could come to Cyprus after visiting countries like Israel or other parts of the Middle East.