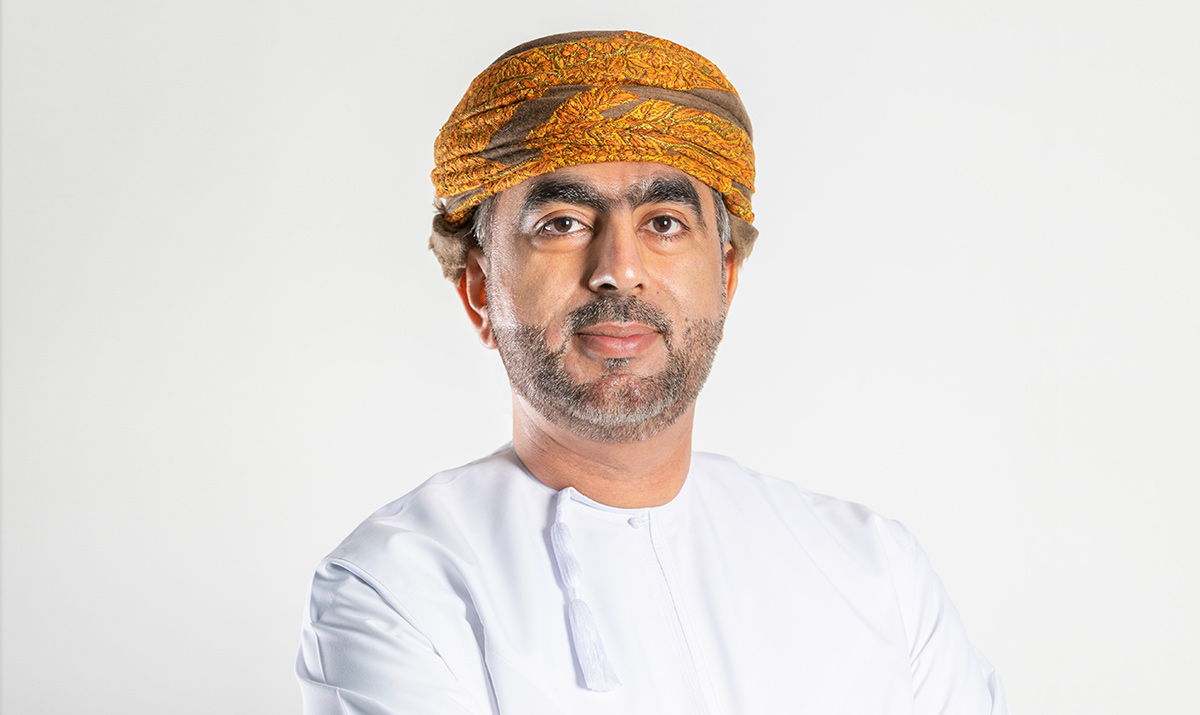 30 May

Interview with Khalid Al Balushi, CEO, TANMIA

 

Can you give us a brief history of TANMIA's contributions to the Omani economy since it was established?

TANMIA was established in 1998 with the primary aim is to help the stabilization of Muscat Stock Exchange through it's long standing "National Equity Fund" which had a significant impact on the market. The fund has continued to run successfully for almost 20 years and has achieved many of its targets and returned substantial capital to investors. We have also established and managed two other open-ended Funds, Tathmeer Diversified GCC Fund and Al Kawthar Sharia-compliant GCC Fund which focus on investing in stock markets across the GCC (Gulf Cooperation Council).  Since 2013, TANMIA ventured into private equity and real estate investments and currently managing a portfolio of investments exceeding $2 billion in value across multiple sectors of the economy.

TANMIA is a crucial player within the local economy. The company has substantial shareholders, with Oman Investment Authority holding a 42% share and the rest shared between the state-owned pension funds. We are commercially driven and are judged by our key performance indicators. Our mandate involves looking at both our bottom lines and our overall contributions to different pillars of the economy. We cover a wide range of sectors; we are probably the most diversified investment company with more than 20 companies in our portfolio covering sectors including but not limited to: technology & telecommunication, mining, food, real estate, energy, aviation, and manufacturing.

We look at the entire value chain of every sector we enter and where we can create value. We invite investors to join us at all different levels. A crucial priority is creating value for our shareholders through appreciation in capital value and distributions.

We are an investment arm of the government whereby we bring the expertise in structuring attractive investment opportunities both in public markets and private equity that has a significant positives impact on the national economy and drives the achievement of the key pillars of Oman Vision 2040. We also work as an enabler to bring Foreign Direct Investments ("FDIs") into the country through partnering with international investors either in new or existing investment opportunities. We also work along-side the different authorities on structuring and investing into Public-Private-Partnership projects ("PPP") either directly or through our portfolio companies across the different sectors. The key competitive advantage for TANMIA is it's exposure to different assets classes and various sectors of the economy. Over the past 20 years, we have built a strong accumulated experience both in public markets and private equity and we are well-equipped to create the maximum value out of the investments we enter into and help in turns arounds during economic turmoil. We are attempting to tie with different regional and international institutions. Our target is to enhance our Assets Under Management ("AUMs") through the creation of different investment opportunities through direct investments or creation of funds both in public markets and private equity. We are currently working on more than 4 initiatives across different asset classes and sectors some of which we are partnering with regional and international institutions to bring investments as well as know-how to these projects.

As you can see from the above, TANMIA plays a significant role to enhance the national economy through it's existing portfolio of investments as well as the new initiatives which we are embarking on with a central focus on generative investment returns to shareholders and being an enabler to achieve the key pillars of Oman Vision 2040.

 

What is TANMIA doing to assist the government in creating a thriving agri-food sector?

Agriculture was the base of the local economy for many years due to our varied and attractive topography. From north to south and west to east, our geography encompasses different climates and agricultural subsectors. The government has recently been focusing on reviving the sector, especially in terms of heightening food security. We want to leverage our large agricultural history and develop new ways of making industry attractive.

TANMIA has significant exposure to the key foods sector projects. We are an investor in three main projects which are related to the dates processing, red meat, and white meat projects. One of the key projects that we are embarking on is commercialization of the dates processing industry in Oman through Nakheel Oman Development Company. We have established a state-of-the-art Dates Industrial Complex in the city of Nizwa within the interior region of Oman with a total processing capacity of 30,000 tons of dates. The project started with the government initiative of the Million Date Palms project which was launched by the Diwan of Royal Court and TANMIA became an investor in the project in 2021. Currently, TANMIA owns a major stake in the company alongside Oman Food Investment Holding Company ("NITAJ") with the aim to commercially leverage on the 130 kms of strategically allocated farms across the country. The company is taking its position within the global dates production and procession industry and is venturing into developing different projects across the value chain of dates and agri-businesses in general. Dates are a large and growing industry in the region, and our contributions towards developing this industry are significant. We are currently looking for investors and potential joint ventures at different levels of the business. We are responsible for commercializing and developing the sector and have gone beyond date palms into other related products for food processing.

We are also involved in the retail side of the business through Al Meerah hypermarkets in the country under a joint venture between Qatar and Oman. We have around five to seven stores across Oman and are trying to expand to other parts of the country. Furthermore, we have established compost and fertilizer projects, including creating unique technology for seeds.

What kind of investment opportunities are available within Oman's nascent tourism sector?

Oman contains a wealth of nature and attractions. It has everything from the modern city life of Muscat to village living. Each Governorate comes with its own background and culture, which often resemble different historical periods. From the capital, one can visit the desert within an hour and easily access warm destinations in the south. As a place for investment, Oman's tourism sector has high potential for further development. The Ministry of Tourism and Culture and players within the market are rapidly developing the sector and its related infrastructure.

TANMIA is also working in the sector. We have been a key investor in Muscat National Development and Investment Company ("ASAAS") since its establishment in 2014. A large part of the company's mandate in terms of real estate development is focused on tourism. We have two hotels project in operations with international operators: Hilton and Intercity. Both projects are public-private partnerships. Under this model, we assist the government while advancing commercial gains. ASAAS currently is working on the establishment of a mega entertainment project which includes a theme park, a water park and retail venues as well as residential. We also have a project in Salalah — a crucial location — that has already passed its first and second phases. It's a mixed-use development that includes the revival of a heritage souq and would include some real estate and hospitality component in the next phase. We also hold a stake in luxury hospitality projects in Oman, such as the Kempinski Hotel. We are also investors in Salam Air, which is a budget airline. Investment in budget aviation will increase the inflow of travelers and position Oman as an affordable tourism hub and transit point. The government is also pushing for specific information and communications technology projects that are integrated within the public tourism offering, including several projects in Salalah. These new opportunities allow for foreign ownership. There are certain facilities, such as ease of movement, aid in getting requisite visas, and promotional packages for investors and tourists. Ultimately, tourism is being positioned to play a crucial role when it comes to developing the local economy and creating jobs.

 

What potential does Oman have to build a substantial mining industry?

We have different mining sources and metals in the Sultanate that are yet to be commercially developed that represent giant opportunities for investment, including production of chrome, gypsum, copper, and other metals. In the past, Oman's mining industry was not as organized as it is today. Recent government initiatives in the last five to  ten years have allowed for the establishment of different authorities and initiatives. TANMIA has a significant footprint in the mining sector as we are a major shareholder of Mining Development Oman ("MDO") has been placed in charge of leveraging our Oman's mineral wealth. The company is the largest holder of mining concessions in Oman, with territories covering more than 8,100 square miles across the country. It is actively trying to commercialize its blocks and bring investors in at different levels. The sector has an extended timeframe to produce results; investment in mining must go through several phases before production, such as performing studies and testing. However, there are faster opportunities such as the production of high-quality gypsum, which Oman has in abundance. We also have gold reserves in the northern region. For example, we have exposure to Mining Development Oman through a strategic remodeling project for limestone that is in the advanced planning stages. They are now performing studies and hopefully we can launch the project soon. We are also currently looking into sub projects within the aluminum industry such as utilizing raw materials and adding value to processing.

What is TANMIA doing to advance digitization of the public and private sectors in Oman?

Technology and digitization are critical pillars of Oman's Vision 2040 program. Many initiatives have been launched by government ministries to automate specific processes and advance projects in this segment. TANMIA is heavily focused on developing technology through new initiatives. We are eager for new investments in this space. We have a significant presence in the segment through INNOVATEQ. The company has developed a disruptive technology initiative for investors in the oil and gas sector through agreements with many companies, including Petroleum Development Oman, Oxy and Shell. The platform focus on efficiency in managing the operation and maintenance of oil wells. The technology proven to save both time and cost for the oil and gas companies. The platform has huge growth potential and could venture into other sectors such as healthcare and education. INNOVATEQ is also working on specific contracts in Nigeria and Brunie. We also have a significant investment in AWASR which a broadband company providing different landline internet services. We are studying all segments in search of opportunities, including fintech and content development.

It is critical that we introduce new technologies and automate specific processes across Oman's industries and within TANMIA's own internal portfolio and operations. Additionally, we are looking at various environmentally friendly innovative technologies to advance production in multiple sectors, including in our date production and agribusinesses. We are focused on providing environmentally friendly solutions and follow regulations and guidelines set down by the Ministry of Environment and Climate Affairs in all projects and investments that we venture into.

How significant is US involvement in the growth of Oman's industrial landscape?

There are a vast number of investment opportunities that can be explored with the USA, and Oman has begun to explore different avenues and options. The free trade agreement with the USA presents many desirable prospects for investors to base their investments in Oman and export to the USA. US companies have shown interest in exploring many different segments in Oman, especially in research and development. For example, there is a partnership between the government and the University of Arizona that aims to develop technologies for the food industry and this is done through on of the projects with Nakheel Oman Development Company. Utilizing new technologies and research in the USA and transferring know-how in Oman will be critical in the next few years, and the government is trying its best to scale up these types of investments.

While work on this is currently emerging, there is large potential to expedite these partnerships. There is a gap in understanding of the investors' needs. We need to structure our investments and opportunities here with timeframes where returns are identified and presented to investors in the USA and other markets investors. Investors look at opportunities across the world and require hard data to evaluate returns. Prepared options mean investors spend less time analyzing terms. The more attractive we make our opportunities, the more added value we can create through linkages between different industries and this is what we are focused to do at TANMIA.

What are your top priorities as CEO of TANMIA?

Growing TANMIA's history and contributing commercially and financially to the national economy is my top priority. It is not an easy task; there of course challenges to strike. However, it is very doable. We want to position TANMIA as the partner of choice for local and international investors and to continue to be a key investment arm of the government to enabler the achievement of Oman Vision 2040. We want to enhance the FDIs flow into the country along with transfer of  know-how. Another priority is the financial sustainability of the company. We are trying to leverage the commercial side while adding value to ensure initiatives are successful. When it comes to national employment and growth of our gross domestic product, our contribution is and will continue to be evident directly or indirectly through our existing and future investments. we are targeting specific sectors. Keeping a balance between the oil and gas industry and our drive to diversify is not an easy one and has been a challenge. However, these challenges are necessary to create profitable projects and bolster the economy.