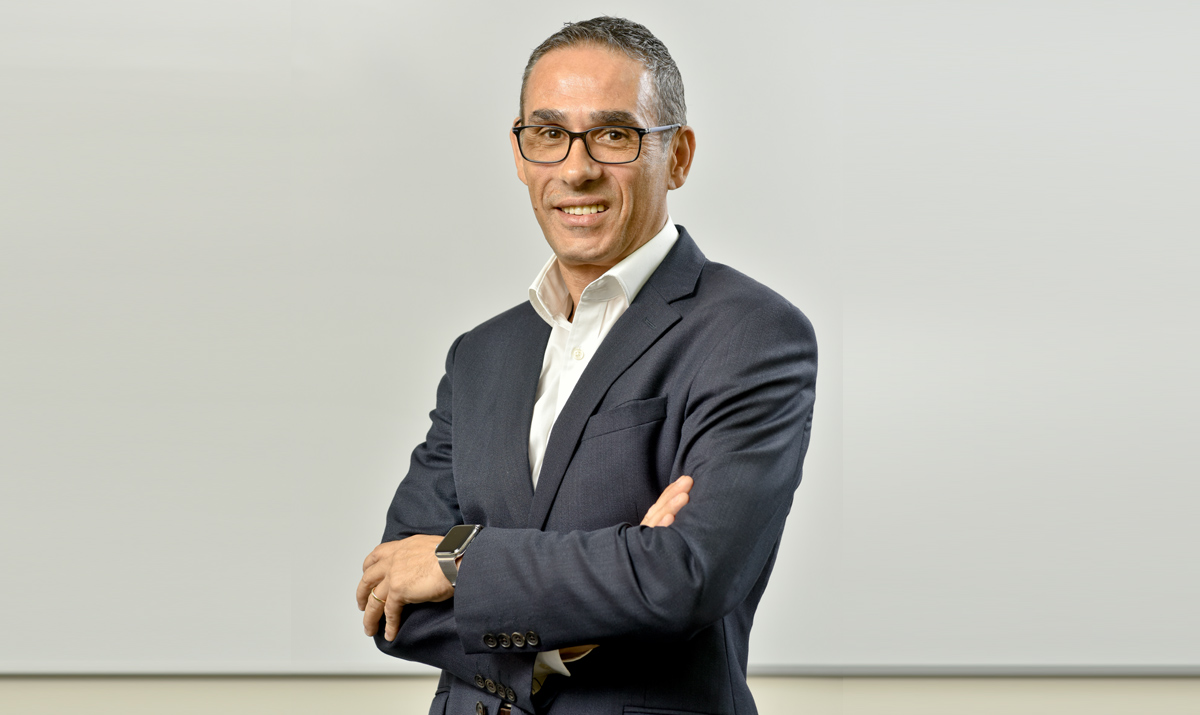 23 May

Interview with Kevin Chircop, Executive Chairman of Enemed, Malta

BF: Enemed is a major player when it comes to the importation, distribution, wholesale of petroleum products, and the aviation-fuel sector in Malta. The company has been operating since 2014 and is looking to develop and provide cleaner, safer, and high-quality fuels for everyone. Could you share with our readers the wide product/services portfolio developed in Enemed and the recent landmarks? As the Executive Chairman of Enemed, what are the company's three priorities in the mid and long term?

Kevin Chircop: Enemed was established back in August 2014. However, as a company operating in the fuel sector, it has been going since 1977, when it was the petroleum division of Enemalta Corporation. Enemalta Corporation was the company that not only generated and distributed electricity, but also imported and distributed fuel. In 2014, there was a spin off and Enemed was created.

Unfortunately, our products are a necessary evil to keep people and industries running (but to the detriment of the environment). However, from inception, we were developing fuels which are cleaner, in the sense that we try as much as possible to find fuels which are of high quality so as to reduce the emissions to the minimum possible. This comes at a price that our company opts not to pass on to its clients. Conscious of this fact, the company puts more renewable content in its fuels than what is stipulated by the European Commission. The better the quality of the fuel and the more renewable content, the less the emissions; hence a cleaner environment.

Absorbing the extra cost for a cleaner fuel shows our commitment to sustainability. We want to make enough profit so that we continue investing in new machinery, new equipment, that is more efficient, has less carbon footprint, and can provide consistency in the quality of the fuels that we are providing. The rest is plowed back into the research that we conduct so that we continue providing these cleaner fuels.

This for our company is imperative, mainly for two reasons. First because it is a necessary evil in itself, so everyone is obliged to minimize the impact. The other is, because we want to show that, even a public company, a company where the shareholder is the government, we can do things to the highest standards. We have the full backing from our shareholders and the minister responsible for us and, throughout the years, we have received their support in all the initiatives that we take, especially when it comes to improving the environment.

For us, the major priority short term is weathering the storms that we've had since 2020 with the beginning of COVID-19. We are proud to say that during the pandemic, even though the airport was shut down for six months and the ports were shut down for nine months, we did not lay off any people; the real competitive advantage that the company has is the knowledge and the experience of its employees. We made sure that no one is laid off and no such knowledge is lost.

When we were starting to recover back in 2021, the Ukraine war started, and everything went haywire once again. Now we are back on track: the situation has improved in that even the prices of fuels are starting to go down or at least stabilize. We are, I wouldn't say recovering, but at least having a better visibility of our losses.

Our government made sure, both during the pandemic and even during this crisis, to introduce measures to safeguard the local population and the businesses. When it comes to fuels, for example, the government decided to subsidize all the prices of fuel by keeping them as they were back in 2021. It is using Enemed and other players in the industry as an instrument to provide subsidies to the local population.

That was, first and foremost, a very bold decision, and it had foresight because it brought stability, and inflation was significantly controlled. I just read an article where it said that, if the government hadn't subsidized the fuels for the local population, inflation would have been as high as 12%. And that is significant. For the medium term, our priorities are mainly consolidating the other two businesses, that is the aviation and the bunkering division that we're in. We don't do bunker business as such, but we offer storage facilities for bunkering purposes. Those two divisions are areas of growth for the company. Long term, we are finding replacements for the electric vehicles, which is challenging our inland fuel market, our cash cow.

BF: In 2020, Enemed opened a €15 million jet fuel storage facility on the Malta International Airport grounds, trying to fulfill a need of the aviation industry that is growing since the resumption of traveling. Could you tell our readers about the growth in this industry in the last two years and the new markets that you are focusing on?

Kevin Chircop: We opened the facility in June 2020, in the middle of Covid, and the need for these upgrades was coming from the fact that the industry was growing between 7% and 10% every year, year on year. We were becoming a bit of a stumbling block for the aviation industry to grow, and although we never had a delays or issues, we knew that the older facility would not be able to cater for the growth mentioned. With this in mind, we invested and built a new, bigger state-of-the-art storage facility at the airport. Now we have excess capacity to allow this growth for the next 10 years. It was, again, some forward planning, made just to make sure that we continue to support the industry.

As well, Europe right now is moving into the sustainable aviation fuel (SAF), which is a replacement of the Jet A-1; it's practically similar to Jet A-1 but the fuel is produced from renewable sources such as feedstock. Our facilities are also ready for use when SAF comes into play more and more.

BF: Malta has a great strategic location that can be used as a gateway to Europe and North Africa. How is Enemed exploring the maritime fuel market?

Kevin Chircop: Malta is strategically located; it's in the best position to be in the Mediterranean. Our facility at Ras Hanzir is a small facility for the time being because it can only store around 42,000 cubic meters. We are currently working on a capital project which, hopefully later this year, would be able, provided the shareholders' approval to launch, to increase that capacity to 100,000 cubic meters when finished.

Infrastructure Malta, which is a government entity responsible for roads, construction, quays, etc., together with Transport Malta, next to our facility, are building a new 300-meter quay from which Enemed would increase the capability then of serving ships which larger draft that it can service. We are anticipating that this project will be costing around €60 million to do, but we'll be increasing our storage capacity on the island from the current 25% to around 35-40%. The potential is there, and we see that it is opportune to do this because, at the end of the day, we are looking at alternatives for when the inland fuel market is replaced by different sources because of electrification or hydrogen fuel cells for Malta cars.

The maritime industry will be slower to convert to electrification. Right now it is more focused on replacing diesel or gas/oil with methanol or other sources such as ammonia. In our new facilities, we will be able to store methanol. At the end of the day, with such projects, we will be also mitigating the loss of revenue coming from the inland market. It is a growth industry. Malta has the largest ship registry in Europe and the fourth largest in the world. It is only complimentary to have storage facilities for bunkering, for servicing the maritime industry from the island itself.

BF: Your company has been developing innovative products, in order to exceed customer experience. Not only did you create ePower from diesel, but you also installed the SECU MultiTank system to prevent cross-fill incidents. What developments is your company creating to improve your client's expectations? Seeing the U.S. as a major player in energy distribution, do you see any opportunities for U.S. investors in this industry?

Kevin Chircop: ePower is a local brand, but at the end of the day, if you have to compare our fuels to what you would find in Europe, both our gasoline and diesel products are far superior to what one finds on the continent, the reason being we want to introduce high quality fuels with lesser emissions. For example, when one compares our normal diesel to the normal diesel in Europe, our emissions are lower by 20%.

For the U.S. investor, more than anything, what you would find here is not necessarily related to the fuel industry itself. An investor would look at Malta more for the storage and bunkering business, because through our storage facilities, you can do what's called breaking of bulk: you come in with big ships, unload, improve the quality and sell into the neighboring countries or even into other continents if you want to. As a country and referring to the government's attitude toward investor and businesses, i.e. being open for business makes an investor understand that investing in Malta means having stability (also in prices of fuel). This energy price stability is key to any investor since it provides visibility of a major expense in any operation, hence budget forecast accuracy.

BF: The Maltese government has identified 20 priority areas in the 2030 Agenda and the SDGs. One of them is reducing the country's carbon footprint and GHG emissions through energy efficiency.  How is Enemed working alongside the government to integrate more sustainable practices and reduce the carbon footprint in Malta?

Kevin Chircop: For us, to contribute, especially to control and reduce the emissions of GHG, we need to produce good quality fuel mixed with excellent renewable content. These all cost money, and we are absorbing those costs ourselves. Also, we are continuously researching new additives that can help us to reduce carbon footprint.

Then we've got our own ESG; we are working from an environmental perspective. This year we were certified as an ISO 14001 company, which is focused on the environment. We are the first company here in Malta working within the fuel industry that has been certified in ISO 14001. Our commitments are there.

As a company, we support initiatives when it comes to afforestation, planting of new trees, etc., to make our country a little bit greener. In fact, even the way this facility has been designed, which was opened in March of last year, we've got green roofs. Our roofs are covered with grass which bloom in spring. It helps both aesthetically and in reducing the temperature inside, especially during the hot summer, by two or three degrees, which is quite significant.

We've changed our fleet of trucks to Euro 6, both for at the National Distribution Centre and also at the airport. That's another investment of around €10-15 million. We're focusing more on energy efficiency and reducing our carbon footprint also as a company. A company, of which the government is the shareholder, doing such initiatives leaves no excuse for the private industry not to follow. Our belief is that we want to be a benchmark for other companies to emulate. To be able to do so, we would have to be the first in doing things that normally the industry doesn't do or follow.

BF: You have been a big mentor and facilitator for your team. It's impressive how Enemed's workers are proud of wearing their uniforms and contribute to the company's success. As the executive chair, what motivates you to take the company to the next level?

Kevin Chircop: There are a lot of things that motivate me, first and foremost, because I love working. But apart from that, there are two key things. One is the ability to change things. But more recently, I've discovered the power that I have to transform the lives of our people when seeing the potential of each employee. Luckily, as a company we only have 160 employees: I know everyone by name, and I know their family to a certain extent. I'm lucky that I can see the potential that everyone has which most of the time they don't realize they do. We make every effort to ensure that these people are maximizing their potential. That is the most satisfying thing that I find: you'll see our employees that started off at a lower level and now are in managing positions. Giving them that opportunity and seeing them deliver and making them believe in themselves is what takes the company to the next level.

BF: Would you like to leave any final remarks for the readers of USA Today?

Kevin Chircop: I used to work for an American corporation for 18 years. Most of the things that I've adopted in my management style were learned from this company. I owe a lot to the U.S. philosophy of conducting business and how they treat their employees, and I've adapted what I've learned to the Maltese culture.