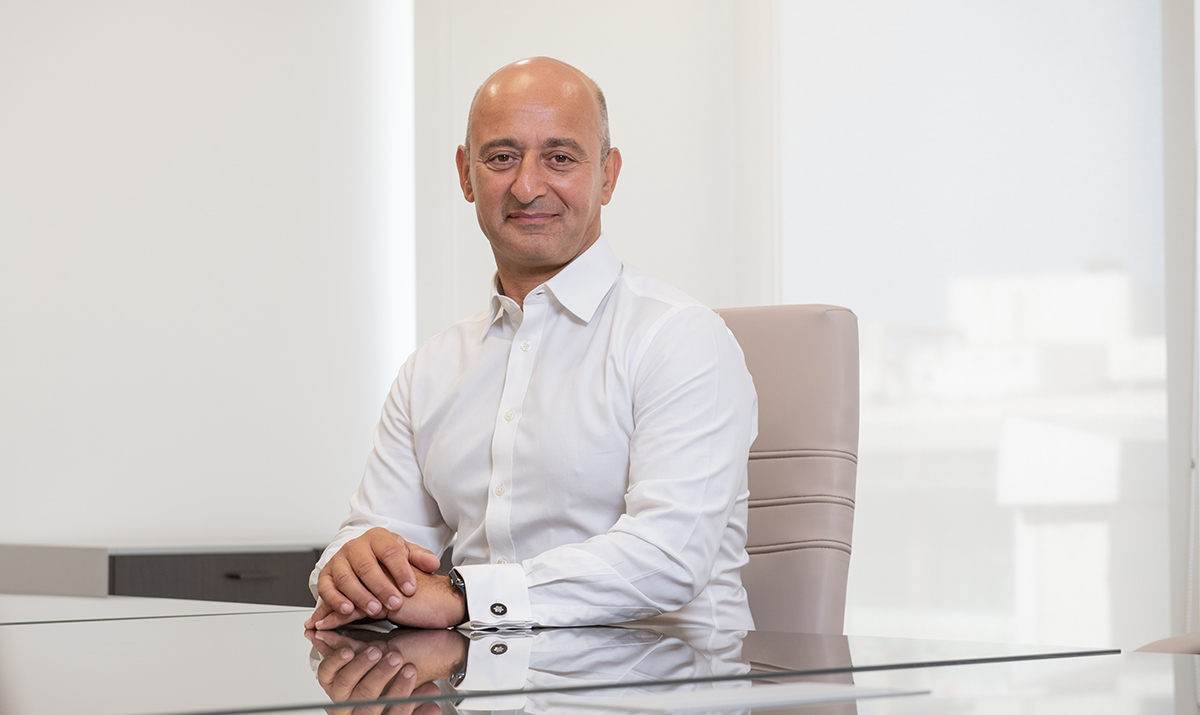 24 May

Interview with Kenneth Farrugia, CEO of Bank of Valletta, Malta

BF: Business Focus: Malta's economy is one of only four EU countries with projected growth rates of about 1% in 2023. In 2022, Malta was removed from FATF's gray list, highlighting the country's transparency and accountability. What key factors have led to Malta's fast economic rebound in the last few years, and how has the country's financial services sector helped to make the market so competitive?

Kenneth Farrugia: Traditionally, island economies have been dependent on a few key sectors. This is the case in the Channel and Caribbean islands, where a small number of sectors contribute to economic growth. However, over the years, Malta has identified new areas that could drive forward its economy over and above the traditional tourism sectors. These include sectors such as aviation, maritime, gaming, and culture. As a result of this economic evolution, Malta's economy is today highly diversified, and it has been able to withstand economic downturns over the years to enjoy sustained economic growth. In fact, following the impact of COVID-19, Malta's economy has rebounded strongly in FY 2022 due to several key factors. Diversifying its economy and moving away from its traditional dependence on tourism and manufacturing has clearly been a key factor. This has been achieved by promoting other sectors such as financial services, ICT, and iGaming. Moreover, the country has managed to develop a highly attractive business environment that is conducive to foreign investment that has in no small way been supported by a highly skilled workforce and competitive labor costs. That makes it an attractive destination for businesses.

Malta has been a member of the European Union since 2004, which in turn has provided access to a large market of over 500 million consumers. This has helped to attract foreign investment and has facilitated trade with other EU member states. The country's strategic location at the center of the Mediterranean positions it as an important hub for trade and commerce supported by well-developed port facilities and air connectivity that also contribute to its attractiveness as a business destination. It is also important to point out that Malta enjoys a strong financial services sector, which is the backbone of any strong economy. The sector is well-regulated and has been recognized for its transparency and accountability. The country has implemented international standards for anti-money laundering and counter-terrorism financing, which has helped to sustain its reputation. In fact, Malta's financial services sector has played a significant role in the country's economic growth. The sector has been able to attract a large number of international businesses, including banks, insurance companies, and investment firms. The skilled workforce and a strong regulatory framework have all contributed to making the financial services sector competitive and supportive of economic growth.

Furthermore, successive governments have actively promoted the development of this important sector and, in the process, established a number of initiatives, such as the Malta Financial Services Authority (MFSA) and the Malta Stock Exchange, to provide a supportive ecosystem for the sector to grow. Additionally, the country's membership in the EU has facilitated the cross-border provision of financial services, which has further enhanced the competitiveness of the sector.

Overall, Malta's economic rebound in recent years has been driven by a combination of factors, including diversification of the economy, an attractive business environment, strong regulatory framework, geographic location, and EU membership. The financial services sector has played a key role in making the market competitive and attracting foreign investment.

BF: Bank of Valletta is entering the third year of its strategic plan. What recent milestones has the bank passed that showcase its success, and what goals does the bank plan on meeting in this year?

Kenneth Farrugia: The bank has implemented a number of initiatives to strengthen its digital footprint to improve the customer experience and induce operational efficiency and effectiveness. These include the launch of digital channels for home loans, the improvements in the mobile banking functionalities, as well as various other initiatives to optimize its balance sheet and create value to its customers.

As for the bank's goals for the current year, the thrust to improve our customer experience remains center stage, ensuring in the process that we are creating value for both customers and shareholders alike. Expanding our digital capabilities and strengthening the bank's risk management and compliance framework also feature highly.

BF: After the global economy was hit hard during the pandemic, the conflict in Ukraine is affecting value chains all over the EU. How have recent macroeconomic factors affected the way EU countries and Malta operate, and what kind of opportunities has it opened for the country?

Kenneth Farrugia: The disruption of the global supply chain was experienced globally; this is not just Europe or Malta. Being part of Europe, as an island, we were affected by these disruptions, like many other countries.

The impact of COVID-19 on Malta's economy was somewhat cushioned by the fact that the economy is highly diversified, with some sectors negatively affected while others were positively impacted. Despite the challenges faced by businesses during the pandemic, government intervention and support, along with assistance from the banking sector, helped to mitigate the negative impact. Although inflation affected the cost of goods and importation in Malta, the government's decision to protect the price of fuel prevented the country from experiencing the same challenges as other European countries, where prices for gas and electricity increased markedly, particularly during inclement weather.

While Malta's tourism industry was down by 95% due to COVID-19, the country did not suffer the same impacts as other European countries, allowing for a quicker recovery as a result of the national government's support for the economy, including wage subsidies and other initiatives, which was enabled as a result of the strong economic growth that Malta experienced prior to the pandemic. As a result, Malta was able to rebound quickly and is now back to a business as usual environment.

BF: All forms of digital banking are changing the playing field for traditional banks. FinTech is one of the fastest growing segments in Europe, with €340 billion pumped into the sector in just 2021. How much is digital transformation a part of the bank's current goals, and what are the latest digital platforms the bank is offering and working on at the moment?

Kenneth Farrugia: It is evident that banks were lethargic in keeping up with technological developments until they started facing competition from technology companies that identified various opportunities in the banking and financial services space.

Looking back at the last decade, FinTechs, or TechFins, as I like to call them — technology companies trying to enter financial services domains — have experienced significant growth. Unlike FinTechs, financial service organizations attempting to deploy technology, TechFins' primary expertise is in technology, and they aim to serve customers better and more efficiently in various areas, including payments and lending among others focusing on delivering strong UX through their platforms.

Over the past few years, banks have invested significantly in their technology platforms and intend to markedly sustain this stance in the years ahead. There is indeed a symbiotic relationship between banks and FinTechs because banks need technology, while FintTechs have technology but lack the breadth of customers that banks have. Different models exist today, where FinTechs are either being acquired by banks or forming partnerships with them.

BF: Sustainable banking is on the rise. In the first half of 2022 the bank moved away from industries with high environmental risks. How has the shift toward green investment changed Malta's financial services ecosystem, and what opportunities has it opened for the bank?

Kenneth Farrugia: The integration of ESG in banking business and operational models will be a binary occurrence; it is a gradual process, a journey. Banks are implementing various initiatives to assist their customers in shifting toward ESG-driven projects. For example, the construction industry has multiple options available for building more sustainable structures. However, the biggest challenge for contractors and developers is deciding who will take the first step, as this transition incurs costs. Constructing buildings with triple glazing, energy-efficient lighting and lifts is evidently more expensive. Banks' role in this scenario is to provide innovative financial solutions along with government incentives and EU funds to make the transition attractive for the various stakeholders.

As a banking group, we are currently integrating ESG principles into our business and operational models. We have already measured our carbon footprint and have a decarbonization plan to reduce our emissions by around 75% by 2030. Additionally, we are working on two key initiatives. First, we are providing sustainable investment products that invest in green instruments, such as equities and bonds issued by environmentally responsible companies worldwide. Secondly, we are introducing green financing products for both personal and business customers. For instance, we are offering preferential terms for those purchasing hybrid or electric cars, installing solar panels or solar water heaters, and purchasing double or triple-glazed apertures. We recently launched a zero-interest product for building retrofits and other energy efficient initiatives, to encourage a more sustainable construction and real estate industry.

Although the journey toward ESG integration will take time, it is encouraging to see that the demand for sustainable options is driving this transition. Increasingly, companies looking for office space and tenants are considering the energy efficiency and environmental impact of the buildings they occupy. As a result, the market is responding to consumer demand, and we are actively supporting our clients in this transition to a more sustainable economy.

BF: Do you have any final remarks for the readers of USA Today?

Kenneth Farrugia: Over the years, Malta has emerged as a competitive economy due to its strategic location, pro-business policies, diversified economy, and skilled workforce. Its commitment to innovation, sustainability, and digitalization has further boosted its competitiveness, making it an attractive destination for businesses and investors. Despite challenges posed by global economic uncertainties and the COVID-19 pandemic, Malta's resilience and adaptability have allowed it to continue thriving as a dynamic and competitive economy. With ongoing efforts to enhance its business environment and attract more foreign investment, Malta is poised to maintain its competitiveness in the years ahead.