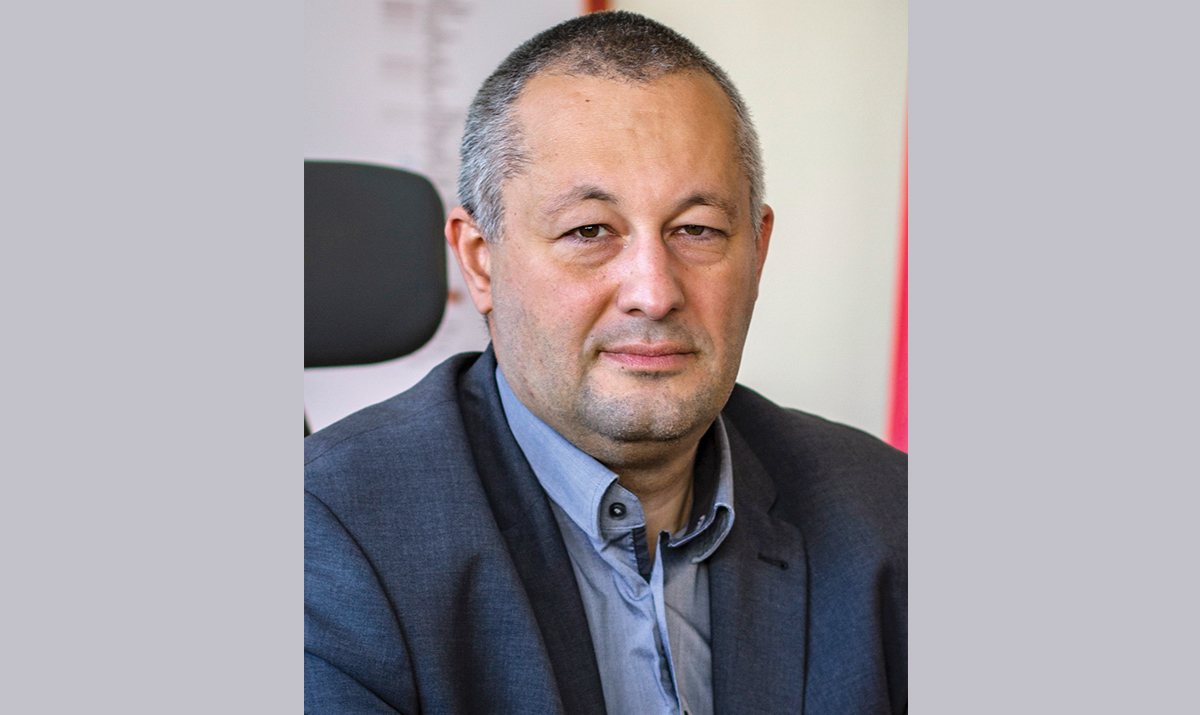 16 May

Interview with József Szilvai, CEO of Hungarian Public Roads

BF: Hungary is a growing logistics hub in the EU. Can you give us an overview of the country's infrastructure, and the existing road, rail, and waterway network. How has Hungary capitalized on its central geographical location so far? What are the key challenges associated with it?

József Szilvai: Due to its central location, Hungary has always been a transit country, and international traffic on our transit routes is still very strong. As a result, the road network is also under heavy pressure, which is a major challenge for the country. But this is specifically the reason why the systematic development of our motorway network started many years ago. The aim is to improve not only east-west connections, but also north-south connections in order to ensure that road users need no more than half an hour to reach the motorway network from anywhere in the country. This major program is on schedule and already approaching its completion. But of course, as road managers, we need to focus equally on the main road network and the secondary road network as well as the digital infrastructure, too.

BF: What are your plans to strengthen connectivity, transform and modernize infrastructure, densifying the network. How will these various projects help sustain passenger traffic and freight activities?

József Szilvai: In parallel with the expansion of the motorway network, in recent years the government has also been carrying out a major program for upgrading secondary roads. Since 2010, 8,000 kilometers of roads have been upgraded, most of which were secondary roads. The next step is to improve accessibility to district centers, with the aim of ensuring that everyone can reach them, providing key services within 25 minutes, regardless of where they live.

BF: Can you give a general overview of the Hungarian Public Roads. What are some historical perspectives, mission, vision role and contribution in the sector? What is your strategic vision for 2023?

József Szilvai: Hungarian Public Roads has a history of more than 60 years. As a state-owned company we have undergone countless organizational changes over the past decades, but today we are the largest road operating company in the country. Our company is responsible for the operation and maintenance of 32,000 kilometers of national main and secondary roads, mainly connecting settlements and passing through them. In addition to that, our company is responsible for issuing route permits for oversized vehicles; the inspection of trucks at weight control stations; the training of professionals within the entire road sector; as well as the operation of the Traffic Advisory, the National Road Databank, National Access Point, and the Road Museum in the town of Kiskőrös.

BF: What are you doing to improve the sustainability of your operations? To what extend are you working to enable eco-friendly mobility and e-mobility in the country to decrease the sector's CO2 footprint?

József Szilvai: In April 2018, we also set up our Pilot Construction Committee in order to pursue sustainability, as the accelerating growth of the road network requires the introduction of new solutions. We are providing a platform for innovative products and technologies that will enable us to do our job more efficiently, more economically, and in support of the circular economy. Examples of such experimental developments include glass fiber paving and rubber bitumen.

In addition, in the last 10 years, a large-scale fleet development took place, and when it came to purchasing new vehicles, one of the most important aspects was how economical and environmentally friendly the machine's operation was. As a result, we now have a modern fleet that allows us to significantly reduce our emissions.

We also try to organize road works and traffic management in a way that minimizes disruption to traffic flow, minimizing congestion and unnecessary emissions. We also use information and educational communication as a tool to achieve this.

In additional to that, our company is at the forefront in the fight against littering and illegal dumping, as our ongoing waste collection activities take huge amounts of money away from our operating budget. We try to set an example by organizing several litter picking campaigns every year and by keeping our anti-litter awareness communication on the agenda.

In 2021 a study was carried out together with the biggest electricity and electric vehicle charging provider (MVM). The continuously increasing number of fully electric vehicles and their charging demands also present new challenges to road operators. Our main goal was to have a clear understanding of the charging infrastructure and make recommendations for new locations in order to ensure accessibility and interoperability throughout the whole country.

Experts from different fields are working together to have a useful database of public electric charging infrastructure (location, number of charging stations, availability, price and paying methods, etc.) and make it available via the National Access Point.

BF:  In which ways does the Hungarian Public Roads innovate today? How does it leverage new digital technologies to improve its services?

József Szilvai: Hungary is at the forefront of intelligent transport systems, and we are taking a leading role in several European projects. We are active not only in the planning stages, but we also have specific projects aimed to ensure that road infrastructure and vehicles will be able to communicate with each other as efficiently as possible in the future.  We are also working to ensure that the software being installed in our machines can send signals to other road users, thus improving road safety. Road management is also increasingly relying on IT systems: we use digital logbooks, we get up-to-date information from a number of electronic systems such as roadside weather stations, and we have an extensive fleet management system so we can keep track of the location of our vehicles.

Hungarian Public Roads has built and defined its long-term goals around the most efficient and comprehensive exploitation of the possibilities inherent in innovative technologies, taking into account the specialty of the transport sector, such as: more efficient, modern and cost-saving operation by automating processes and renewing the service infrastructure; the creation of a data service function for the increasing demand in structured data service created by user needs and other obligations; playing a leading role in the domestic operation of the traffic control and information system capable of controlling the traffic of connected and autonomous vehicles; taking social responsibility in spreading electromobility and environmentally friendly ways of road transport; the provision of intelligent traffic systems in order to provide road users with real-time traffic information.

Based on the defined goals, the direction that the company wants to follow is clear. By implementing our long-term strategic goals, the company intends to become an outstanding innovative player in the field of road transport.

BF: Can you tell us about the Hungarian Public Roads' international cooperation strategy and regional cooperation?

József Szilvai: We are a member of all the major European and global organizations, and we have bilateral and trilateral agreements with Asfinag in Austria and Dars in Slovenia in the field of the development of intelligent transport systems and to prepare together for the challenges of automated mobility. In these fields, our company participates or takes a leading role in several instances of cross-border cooperation. Our colleagues perform expert activities in various professional organizations, while in the European Partnership on Connected, Cooperative and Automated Mobility Association one of our colleagues represents road operators and road authorities on the board. We are constantly expanding our professional contacts in this field and are also translating international best practices into our domestic practice. Our central role is also demonstrated by the fact that in 2026, Hungary is going to host the Transport Research Arena, the most important European forum in the field of transport and mobility. The successful awarding of this prize was the result of a long lobbying process in addition to writing a very complex proposal in proper quality.

BF: How is the organization working to communicate on its projects, educate the public, enhance the image of the sector, and grow Hungary's reputation and attractiveness as a global hub?

We are among the companies with the largest number of followers in the next generation of social platforms (Instagram, TikTok) in Hungary. This is due to the fact that we have a very modern, trendy communication on these platforms, and we approach topics in a unique way, differently from other public companies on the market. We have a regular fan base; we have turned "Közút" (Hungarian Public Roads) into a beloved brand over the years.

We mainly use this popular profile to get the messages of our road safety campaign across to as many people as possible. There are only a few other examples in Europe where a campaign specifically focused on the protection of workers in workplaces is given as much prominence as here. Unfortunately, we need continuous awareness raising, because in 20 years we have lost 19 colleagues due to the fault of careless drivers.

Our experts are very active in the field of dissemination. They are writing technical papers, publications, holding forums for other experts and stakeholders, and seize every opportunity to give lectures at universities and various professional events.

BF: What is your outlook for 2023? How is the Hungarian Public Roads impacted by the current context of war, inflation, and supply chain disruptions?

In recent years, we have faced many challenges: the pandemic situation, the soaring energy prices, and the rising cost of materials due to the Russian-Ukrainian war. These have also increased the cost of our operations and maintenance work. On top of this, we have to retain our existing workforce, which is one of our top priorities in the face of such challenges.

BF: What are your concluding remarks and final message to the readers of USA Today?

József Szilvai: USA Today readers are more than welcome to visit Hungary, the heart of central and eastern Europe.