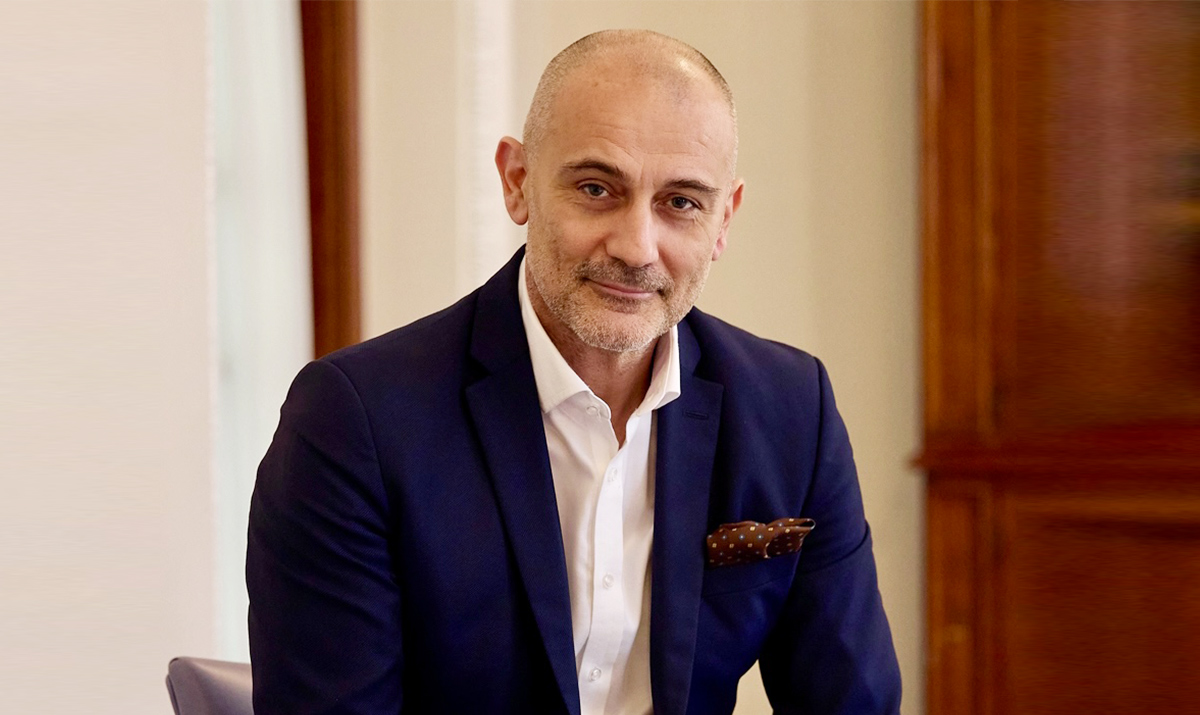 24 May

Interview with Joseph Cuschieri, Founder and Partner of CP Advisory Malta

BF:  During the last decade, you have played an instrumental role in Malta's economic transformation, first at the helm of the Gaming Authority, followed by a stint at MFSA, where you led many reforms to help integrate the boom of digital technologies in financial services. How would you characterize Malta's evolution during this period? What do you think were the biggest hurdles the economy faced? How were these overcome, and what kind of unique opportunities emerged along the way?

Joseph Cuschieri:  Malta, being a small country, has (over the years) always punched above its weight and has managed to diversify and develop its economy. Since the early 1990s, the economy transformed from one which was in the main based on manufacturing, trade and tourism to a service driven one. That's how sectors like financial services, ICT, gaming, aviation, maritime and other areas became key drivers of the economy.

Malta was smart enough to legislate and create very good regulatory and legal frameworks which enabled the services sector to develop and grow, especially after Malta joined the European Union back in 2004. There were also huge reforms in the run up to join the EU, with more liberalization of the economy. Malta's economy was transformed from one where the government was involved in key economic sectors (telecommunications, tourism, banks, airport, energy, etc.) to one where the private sector became actively involved in the ownership and management of previously owned government assets. This brought in more efficiency, productivity, quality in investment and economic activity. As a result of the progress of the last thirty years, we have a very well diversified economy where we have challenges of a different nature.

These economic challenges were overcome by the development of skills, investment in the national digital infrastructure, education, public infrastructure, business and fiscal incentives, and access to the European market. The development of new skills was very important in the financial services and gaming industries. These are two knowledge-based sectors where skills and the general ecosystem are mission critical.

The ecosystem in these crucial sectors has developed in such a way that it became world class in terms of sectoral expertise, the quality of practitioners, legislative frameworks, regulatory infrastructure, and the support services. Malta has some of the best experts when it comes to financial services, the gaming sector, fiscal legislation, advisory services, and technology providers. We have world class professionals here in Malta comparable to or exceeding the level you find in other jurisdictions. That has helped Malta become a center for international investment. The government over the years has improved the incentives for companies to set up shop in Malta and operate in and from Malta, particularly in the services but also in the manufacturing, life sciences, aviation spheres. For example, Malta Enterprises provide lots of incentives and investment aid for companies to enter Malta. Very few people would know but Lufthansa Technik has a massive plant here and does maintenance for aircraft. Those would be investments that came to Malta years ago but then created skill sets for young people to study aviation engineering or aviation.

Malta has a good framework for the pharmaceutical sector, so they come to Malta and set up shop. You have a multitude of different sectors and clusters which over the years have developed a deep pumping and growing economy. Going back to the financial services and gaming; they are two sectors that between them provide 20% of the economy's gross value added. The gross value added of the Maltese economy, 1/5 of it is based on gaming and financial services, and that is quite remarkable. You don't really find it that much in the fringe jurisdictions. Usually such sectors would be single digit contributors from a gross value-added perspective, but in Malta they have created an ecosystem around it, thousands of jobs. It created a services industry for practitioners, lawyers, accountants, advisors, IT experts and other professionals who are servicing the industry. It's always important to re-engineer and re-invent yourself because what was done 20 years ago might not necessarily be good enough for today's world and definitely not for the future. We need to future proof our jurisdiction for the long term so that it remains relevant and innovative, with a new economic vision which ensures the ongoing development and modernization of our economy. A new economic vision would need to articulate the sectors where we can be good and others which we can tap into. Our legislative framework, particularly for financial services, needs to be continuously updated and modernized so that we remain a relevant and credible jurisdiction in the everchanging global scenario. When I was at the MGA, for example, we carried out a massive reform in all the gaming legislation and put a new legal regime through parliament which modernized the way the gaming sector is supervised and regulated.

We introduced the element of technological neutrality, strengthened consumer protection requirements, and made our authorization and compliance regimes more robust and efficient. From a policy standpoint, we also encouraged innovation and technology development to improve the player experience while ensuring a high standard of player protection. Our strategy was to place the gaming sector on a sound legal and regulatory footing for the next 10 years while ensuring that the regulatory infrastructure is further modernized and strengthened to supervise a growing sector. The sector is still growing each year. It keeps growing, and most of the gaming companies that are based in Malta have a tendency of growing their presence here. That is very important for Malta. This shows trust in the jurisdiction.

Another area in which we have come a long way as a jurisdiction is in what is called the de-risking process as part of Malta's Moneyval and FATF assessments, where a program of reforms was agreed upon with international assessors and implemented in order to strengthen Malta's regulatory infrastructure and AML/CFT controls. What do I mean by de-risking? It means that certain types of business models or certain types of activities that previously were based in our jurisdiction, which are deemed to be risky from a governance and/or regulatory standpoint, would be discontinued. This process of de-risking has been implemented across all economic sectors which are within the scope of the relevant EU AML/CFT legislation and regulations. This means that the international risk profile of Malta as a financial services jurisdiction is at an all-time low. Malta remains a reputable jurisdiction and we eliminate any risk that could enable crime to infiltrate our financial system. This is something that all countries do. The regulator's role is to try to keep the risk of crime infiltration as low as possible. It is impossible to eliminate risk completely, you can never guarantee that, but you keep it at the lowest level possible. Then you have the structures in place that if you detect any type of suspicious or criminal activity, you have the right enforcement structures in place to take the necessary action.

BF:  With a wide experience in business strategy, organizational transformation, financing, compliance, and regulatory services, you founded in 2022, together with Neil Portelli, the tailor-made boutique advisory called CP Advisory. Can you give us a brief overview of the company's evolution throughout this first year of activity? What's your position in the market with your wide service portfolio, and what are you aiming to achieve?

Joseph Cuschieri: I also wanted to mention the technology part because I always advocated for investment in technology and information systems when I was at the Malta Gaming Authority and the Malta Financial Services Authority. I always believed that technology drives more efficiency in process and enhances the performance of the organization. I always encouraged the industry to innovate and invest in technology and data management, particularly in the financial services sector.

For example, I do not see enough innovation in the financial services sector, particularly in the FinTech space which can revolutionize the customer experience across the financial services sector. We need to have more services online. I think there has been a lot of investment, but there needs to be more innovation. I believe that the traditional models, particularly in the financial services sector, need to be re-engineered. I would say that banks, financial institutions, and insurance companies need to become closer to a software company in their way of thinking, organizational design, and approach toward their customers.

What do I mean? I mean, for example, when buying an insurance product, today there are companies and insurtechs where you can buy an insurance product in a matter of a few minutes: you sign the contract online, you pay, if you are going to make a claim, you make it online and you do not interact with anyone, you just do it online instantly in a very seamless manner and that eliminates the erosion that customers may have with the company, because technology and the algorithms managing all the processes make the process and systems more efficient and user friendly. Today the younger generation, particularly millennials, prefer to use technology rather than walking into an office and buying an insurance product, signing a paper, or going to a bank. Today you don't need to visit a bank. You can do everything online, you go through an app. I want to see more investment and innovation there.

At CP Advisory, we do not want to compete with the big firms. Our firm is a small one with a very focused service portfolio. For example, one of the areas that we are very passionate about is fintech. We believe that with our knowledge and experience, we can help companies who want to invest in digital transformation to invest in technology, to see how they can embrace the fintech world in a more innovative way and make it a key element of their strategy. We're looking at start-ups for example. Start-ups are an area where we can do more as a jurisdiction. For example, we need more venture capital funding which can support new business concepts and start-ups to develop their proof of concept and take it to market. When it comes to venture capital funding, that is an area where we can help clients.

We help clients source funding either through national funding programs or venture capital and private equity funding but also private bonds, or bonds on the main market of the stock exchange. I think there needs to be a broader program on a national level which helps companies, like start-ups to grow and develop. Malta Enterprise does a lot in that space, but I think there is always room for improvement. When it comes to regulatory development and compliance in gaming and financial services, that is also an area where we can provide clients with a practical approach to address regulatory or compliance challenges and improve their relationship with regulators and make sure they understand that a robust governance structure is not just good for the regulators but also good for business. Having a competent board of directors, strong management team, proper governance structures, independence of the board are important things to have for your business to succeed, not just to make the regulator happy. Sometimes there are companies, that do things only to satisfy the regulator, but they miss the point, because most importantly, good governance is also good for them.

Our service portfolio also includes business transformation and performance optimization. In this space, we help clients to transform their business in a structured way, drawing upon our experience in management and business strategy. We aim to achieve a reputation of getting things executed professionally while walking through the program with the client and their teams.

BF:  Regarding Malta's diversified economy and the various sectors that contributed to the nation's success, we would like to inform the U.S. community a little bit more about Malta and its economy. In a nutshell, could you provide our readers with an overview into some of the business sectors that are presenting an exponential growth in Malta, and more particularly, how do you see foreign investors coming from the U.S. leveraging these?

Joseph Cuschieri: Investment from the United States is always welcome. My message to the readers would be that although Malta is a very small country, when it comes to the services sectors such as technology, life sciences, financial services or research and development, Malta is the ideal place because we have access to the EU market and a certain level of agility which other countries don't have.

For example, in Malta, we have one parliament, and we don't have any lower houses. Once legislation is passed, it is immediately implemented, and it doesn't have to go through other layers of regional parliaments or other sub chambers like other countries that have a different order. In Malta, it's small that once a decision is made, it is immediately implemented. But then, for example, we are very quick to legislate, so there is even access access to institutions. For example, if an investor comes to Malta and wants to speak to the regulator, they are usually able to do it. In other countries, it would be a bit difficult to meet with the head of an organization. In Malta, we have a business friendly approach, where the CEOs or chairpersons of the most important institutions are accessible to investors coming to Malta, and that gives the investor a certain degree of trust and understanding of what the institutions viewpoint is, what the vision is.

During my time, I used to meet many reputable foreign companies who were interested in Malta, and they would want to meet the regulator; they would want to listen to the regulator to see what the vision was and if it was a place where they could do business. Do they have trust in the jurisdiction? Yes, or no? These are the things which are so important and that was part of my job: working with investors and explaining to them what we expect, explaining to them that in Malta we are open for good business and reputable and serious. We don't want any companies that are not serious in our jurisdiction. This was always my message and that used to come across well with investors.

The same thing in the financial services sector. We have a very sophisticated ecosystem of professional service providers who can support investors coming from the U.S., from Europe, from other jurisdictions who are considering Malta for financial services, fintech, technology related activities, high-end manufacturing, aviation and maritime services, etc. My message here is: this type of business is welcome in Malta, and they will get all the support needed from all the institutions. It is a government strategy that we welcome such investors. From Malta, you can access the whole European Union market, and other markets like Africa, the Middle East and Asia. It has a strategic position. Logistics is another area where Malta can be good for investment and the investment support that you get from the public institutions.

BF:  Your professional path speaks for itself, you have held various senior executive and C-Level positions at a range of industries authorities to developing regulatory projects in Vodafone, and now founding CP Advisory last year. If anyone could assist clients both nationally and internationally strategically, and help them navigate the Maltese arena, clearly that is you. Can you give us a quick snapshot into your professional background and where you acquired these values and this business acumen?

Joseph Cuschieri: I started off my professional career as an accountant, so I am a Certified Public Accountant by profession. I started my career in corporate finance. I used to work with large family businesses. Back in the year 2001, I joined the Malta Communications Authority (MCA) which was the new regulator for the telecommunications sector because Malta at the time was undergoing legislative reforms in terms of market liberalization in the different sectors. Part of the preparation for Malta's accession to the European Union, we had to make lots of legislative changes because in Europe, you can't have monopolies. All sectors had to be opened to market liberalization and competition. I was instrumental in putting a regulatory framework in place, leading to the full liberalization of the telecommunications sector in Malta in the early 2000s. There I fell in love with the telecommunications and technology sectors. After my five-year stint at the MCA I joined Vodafone and spent eight years there. In the meantime, I did my Master's in Business Administration from Henley Management College in the UK. At Vodafone I worked on a number of international regulatory projects. Eventually I became chief commercial officer of the company until I left in 2013. After the MCA, I moved on from the accountancy profession because I wanted to become more of a leader in areas where I felt more comfortable, i.e. managing teams, re-organizing companies, putting together strategy and optimizing performance.

I also participated in the Vodafone Group's Global Leadership Program, which was an amazing program that was very useful for my personal development. From October 2013, I was very pleased to serve at the Malta Gaming Authority as executive chairman. Then I had to the pleasure to serve at the MFSA for two-and-a-half years as CEO. Since my background came from the private sector, my training, and what gives me satisfaction is getting results, helping my vision be translated from a program of initiatives and activities into a strategy that is being executed and getting results; and putting good teams together. That was always my passion and I kept doing it.

I always focused on the team dynamics, making sure I had the right team in place, putting in the right strategy and investing in technology and reforms. It's important that you always ask, "What if" and ask the question "Why?" and "Why are we doing it this way?" I always challenged my teams to think outside of the box so that we approached things differently. It gets people thinking and that is how things start changing: talking to the team, the staff, irrespective of the level because from the grass roots you really know exactly what is going on down the line, the customer experience making sure that whoever is interacting with the institution is getting a professional and quality experience. I like things to be perfect across all touchpoints. Now I started my new practice and I believe that with my knowledge and experience, I can help clients, particularly the younger generation, look at things differently. I can provide a different perspective from the traditional way of doing things.

BF:  Do you have a final message for the readers of USA Today?

Joseph Cuschieri: I think that even though the U.S. is a huge country and Malta is a small independent state, the relationship between the Maltese government and the U.S. government has always been quite strong, and it goes back many years. I think for U.S. investors, in the various facets of the digital sphere, like cyber security, research and development in technology, the services sectors, Malta is an ideal place to do business. Our fiscal regime is very efficient and transparent. Malta is a reputable jurisdiction. We have our challenges just like every other country, but we are hardworking and entrepreneurial individuals. In Malta you can find the skills you need and the right economic climate, so my message is to come and have a look at Malta. I am sure they will like it.