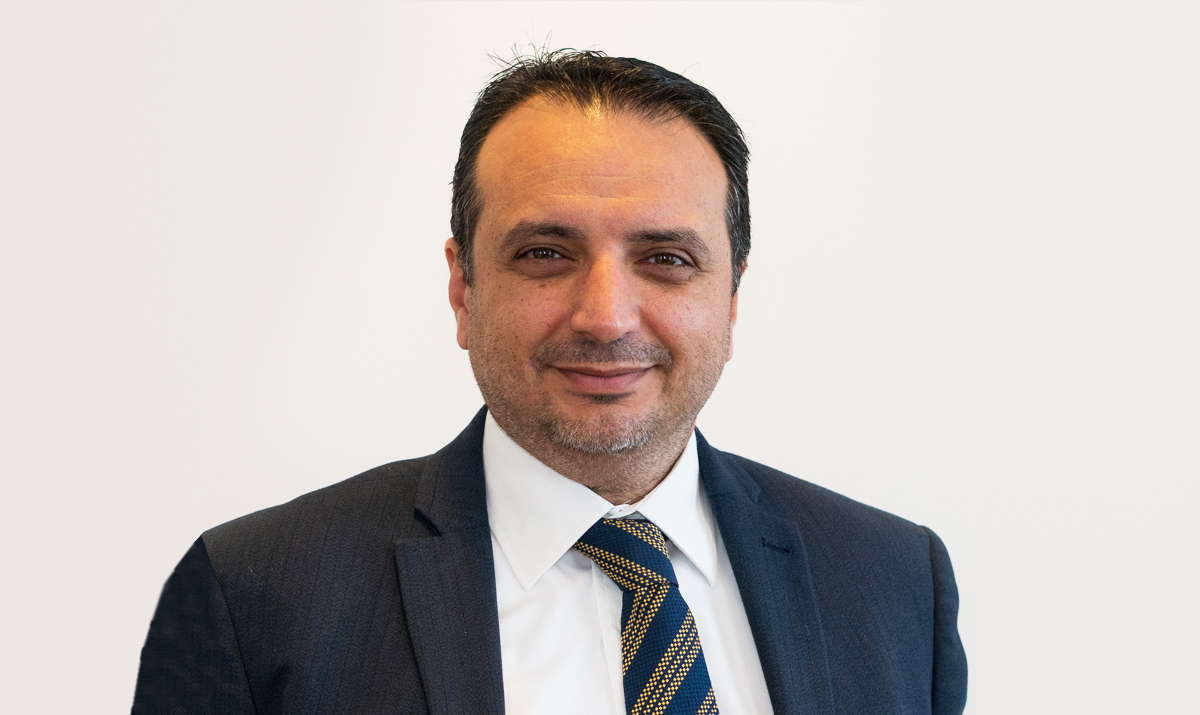 23 May

Interview with Jonathan Cardona, CEO of Enemalta, Malta

Posted at 14:09h

in

Malta

 

BF: Enemalta is the leading energy services provider in the Maltese islands, distributing electricity and developing the national electric distribution network. Could you share with our readers the wide product/services portfolio developed in Enemalta and the recent landmarks? What kind of solutions does Enemalta provide to its clients and the different stakeholders?

Jonathan Cardona: Enemalta is the sole energy distributor in the country. Our role is to ensure the stability of electricity supply in Malta and to distribute energy throughout the country for all types of consumers, be it residential, commercial, or industrial. This decade brought about new challenges such as electrification, which is leading to an ever-increasing demand for electricity. There is a big drive coming from the European Union, among others, to shift energy from other sources to electricity.

Meanwhile, we were faced with the Russia and Ukraine War, which further expediated an existing drive to resort to alternative sources of electricity. It is our role to ensure that we have the capacity, both with regards to energy sources and the necessary distribution grid capacity to meet upcoming demands.

BF: What is the focus for this year and your perspective on the next few years to come?

Jonathan Cardona: We are investing in upgrading our electricity distribution network. We are studying upcoming energy consumption and demand trends which will be changing drastically in the next 10 years. We are identifying the areas where our grid needs to be reinforced. Consumption patterns of our clients are changing rapidly, especially during the last year. Post COVID-19 energy consumption patterns have changed: people are shifting more to electricity usage for heating and for cooking while the electric vehicle market is on the increase. We have very ambitious targets for the upcoming years. Our focus really and truly is in ensuring that we can meet this fast-increasing demand.

BF: The energy market in Malta has maintained its growth since the government froze the energy prices during the outbreak of the COVID-19 pandemic in 2020. How have the COVID-19 pandemic and the recent conflict in Ukraine affected the Maltese energy industry value chain and what Enemalta did do to overcome these challenges?

Jonathan Cardona: With regards to COVID-19, the challenge was ensuring that the health and safety of our workforce was safeguarded and maintained to high levels. It has also somewhat skewed electricity consumption because many people were working from home. This has led to some significant inefficiencies in electricity consumption; for example, four people in one office run one AC, but when it comes to working from home, these same four people would switch on an AC each in their households. Consumption shifted from being more localized in specific areas to more residential areas. Meanwhile, consumption in touristic areas increased. Obviously, hotels were less occupied, so they were consuming less energy. The real effect was post COVID-19 because the economy picked up very quickly. We could see significant increases in consumption levels on our grid.

Although we did not have direct impact when you take into consideration the Russia-Ukraine. European energy prices have increased drastically, especially over summer of last year. Consequently, our cost base has increased significantly. That was largely the main effect of the Russian-Ukraine war. Prices of our alternative sources were not directly affected as they do not depend on Russian gas. Rather, they have a long-term agreement to purchase gas from the Caribbean.

BF: With over 98 kilometers of submarine cable, the Malta-Italy Interconnector is one of the longest high voltage alternating current interconnectors of its capacity in the world. Could you tell our readers the benefits of this infrastructure connecting the energy capacity between these countries? Since Malta has a great strategic location in the middle of the Mediterranean, how is Enemalta exploring this connection in order to improve the Maltese electricity grid?

Jonathan Cardona: We use this connection as one of our main sources. It caters for around 20% of our electricity demand. It gives stability to meet the country's electricity demand. Malta is now also in the process of having its second interconnector to secure our energy supply. This will be done through the Interconnect Malta Agency. This will give the peace of mind that, if something fails, there is always a backup.

BF: Recently your company has developed a new service for the installation of EV chargers in the comfort of their client's home. Can you tell us the recent growth in this service and the growth of the use of EVs in consumer transport? What developments in your company are you creating to improve your client's expectations?

Jonathan Cardona: This was driven by both local government and the European Union. As we all know, by 2035, combustion engine vehicles will no longer be produced. Everything will ultimately be replaced by electric engines unless new technologies come in place. In the meantime, we will be seeing an increasing number of electric vehicles on the market. Obviously, these will need to be charged. We are currently working on identifying the best solution through the use of tariff structures to assist clients and encourage them to invest in an EV. For instance, if customers charge their vehicle during the off-peak hours, when the load on the grid is lower, they will benefit from a more advantageous tariff.

BF: Seeing the U.S. as a major player in energy distribution, do you see any opportunities for U.S. investors in this industry?

Jonathan Cardona: There are some opportunities there. First, there are the charging pillars which is a completely new industry in Malta and which will be an interesting market to look at. Offshore wind farms on a large scale can also be something of great interest to us. Due to its market size, Malta is a good place to test such products because you can easily reach the whole nation in a short period of time.

BF: Renewables are also part of Enemalta's service portfolio, with a popular adoption of solar panels in Maltese homes. What is the engagement among Maltese families about the production of greener energy? How is Enemalta working alongside the government to integrate more sustainable practices and reduce the carbon footprint in Malta?

Jonathan Cardona: We have seen an increase demand in the installation of solar panels on rooftops in Malta. As a company, are looking at areas where there is the potential of tapping on new PV farms. We are also exploring how we can better improve our infrastructure to make such projects more feasible since the connecting fees are significant and we also must ensure and enable the possibilities of such products. That is our role. We are also engaging with the energy regulator to improve the legislation so that such PVs installations do not disrupt our grid, and hence will be in a better position to enable more PVs being installed.

BF: You were appointed CEO of Enemalta in 2021, and since then you have been leading the energy sector toward its biggest success, which is supplying energy for the community. As the head of Enemalta for one year now, what are your biggest priorities to take the company to the next stage?

Jonathan Cardona: There are many things that need to be done. Our vision is to make the necessary investments and upgrades required to meet the demand being requested today and in the next few years to come. As already mentioned, most basic items used in our daily life, be it a kettle at home to driving your car, are shifting from fuel-based-energy-use to electricity. With investment in EVs, smart grids, micro grids and so many other things which are continuously being produced, our biggest challenge is without a doubt the preparation for such increase in demand for electricity supply. We are at the start of a new era for electricity.

BF: Do you have any final remarks for the USA Today audience?

Jonathan Cardona: The energy sector is becoming more and more exciting in time since it is continuously evolving. Traditionally, the energy market and the distribution system operator was maybe considered as a conservative market sector. With so much development in the sector, the energy sector is very much alive. It's becoming really and truly a space to watch.