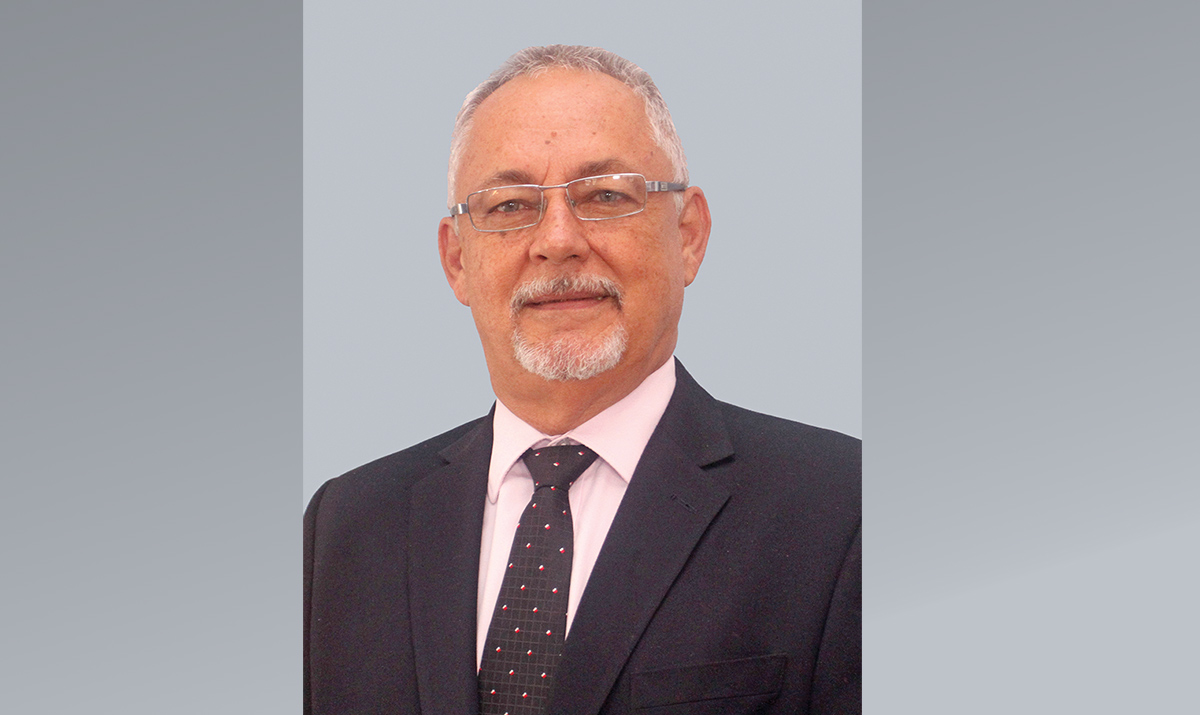 12 Oct

interview with Jean-François Ferrari, Minister of Fisheries and Blue Economy, Seychelles
Minister Jean-François Ferrari outlines the country's plans to grow the economy through the sustainable use of ocean resources
How would you summarize Seychelles' vision for its blue economy?
Blue is the new green. Our blue economic vision places a significant focus on the oceans and provides us with a framework under which to undertake our fishing activities. Ocean wealth is what underpins our tourism industry: we have 115 islands where visitors can rent a vessel, explore and spend time at sea. This type of tourism is growing really fast and so we need to be able to manage the impact it has on the environment. We need to make sure it doesn't create adverse effects on our seabed, reefs and corals. 
At the same time, we need to be mindful that tourism activities are bringing in revenues and providing jobs to our population — many Seychellois would prefer to be skippers or working on catamarans with visitors, rather than sitting in an office with a tie on. It's in their DNA. The blue economy also encompasses marine biotechnology, as we believe we have lots of potential around, for example, seaweed research, management and cosmetics.
In 2018, Seychelles issued the first sovereign blue bond in history to finance marine resource sustainability and advance the ocean economy. What has been the impact of this initiative?
We have run educational awareness outreach programs that educate people on the need to protect our oceans and we introduced legislation that allows us to legally protect some marine areas from the impact of humanity. The blue bonds also enabled us to fund small startups operating in the blue economy and the environmental sector, which allowed them to start businesses and create more awareness around the need to protect the environment. We are so proud that we were the first country in the world to introduce this type of bond. 
The fishing industry is hugely important for Seychelles, contributing an estimated 20% of its economy and employing 17% of the population. What are you doing to ensure the continued development of this industry?
The fishing industry is the second-most important pillar of the economy but there is a capacity that we cannot go beyond. We are limited by the stocks of fish and the capacity to possess fish in Seychelles. At present, we only process about 30% of the fish caught and shipped in Port Victoria. The other 70% either goes to Mauritius or as far as Ecuador, Spain or Portugal. 
We hope that in the years to come we will be doing more with the same number of fish — for instance, we have received an area of approximately 540,000 square feet of land in and around Port Victoria that will be allocated to fish processing and value addition. Seychelles is also a member of the global Fisheries Transparency Initiative and we are as transparent as we can be. You know exactly what is taking place in Seychelles' fishing, which we believe is a very important tool to help us in the management of our stock. 
How do you go about striking the right balance between the revenues generated from foreign fishing licenses and protecting local fishermen's stocks and revenues?
We are very advanced in managing our ocean space. There is an international commitment to protect 30% of our marine space by 2030 and we are already at 32%, so we've gone beyond our commitment. We also have areas reserved for artisanal fishermen, like the Mahé Plateau, while our exclusive economic zone where industrial tuna fishing takes place is a huge area of over 500,000 square miles. We limit the number of fishing vessels or boats that can be registered in Seychelles as well, which we manage in a very strict manner. In addition, we have management plans for most of our fisheries, including ones for lobsters and sea cucumbers, and we are working on one for octopus. 
Seychelles joined the Fisheries Transparency Initiative in 2017. What kind of progress has been made since?
Our mission is to become the most transparent fishery in the Indian Ocean and in the world. We want to be totally open because we believe that transparency will ensure good and effective governance of our sea space. 
One of the subjects that is most controversial in the industry is using fish aggregating devices that drift around the ocean via tuna fishing vessels. These were heavily criticized for causing destruction but, over the years, we have improved this method so much and we now use biodegradable devices. 
The US has previously been a major investor in the Seychelles fishing industry. Where do you see the most opportunities for foreign investors today?
Aquaculture is one area where countries like the US have the know-how and expertise that we are looking for. I also hope that we can develop the fresh tuna market in the US — we already have some operators that export to the US, but only with small amounts of yellowfin tuna on ice. This is a product we are exploring more as it is very high value and the US would be an ideal market for it.
We want foreign investors to know that transparency is a rule that goes throughout everything we do in the fishing industry, in our political sphere and in the management of our environment, we are totally transparent and that is the key to our success. We want the world to see us as good democrats and as good environmental protectors of our oceans, hills and islands. In this, we have much knowledge to offer to the world.