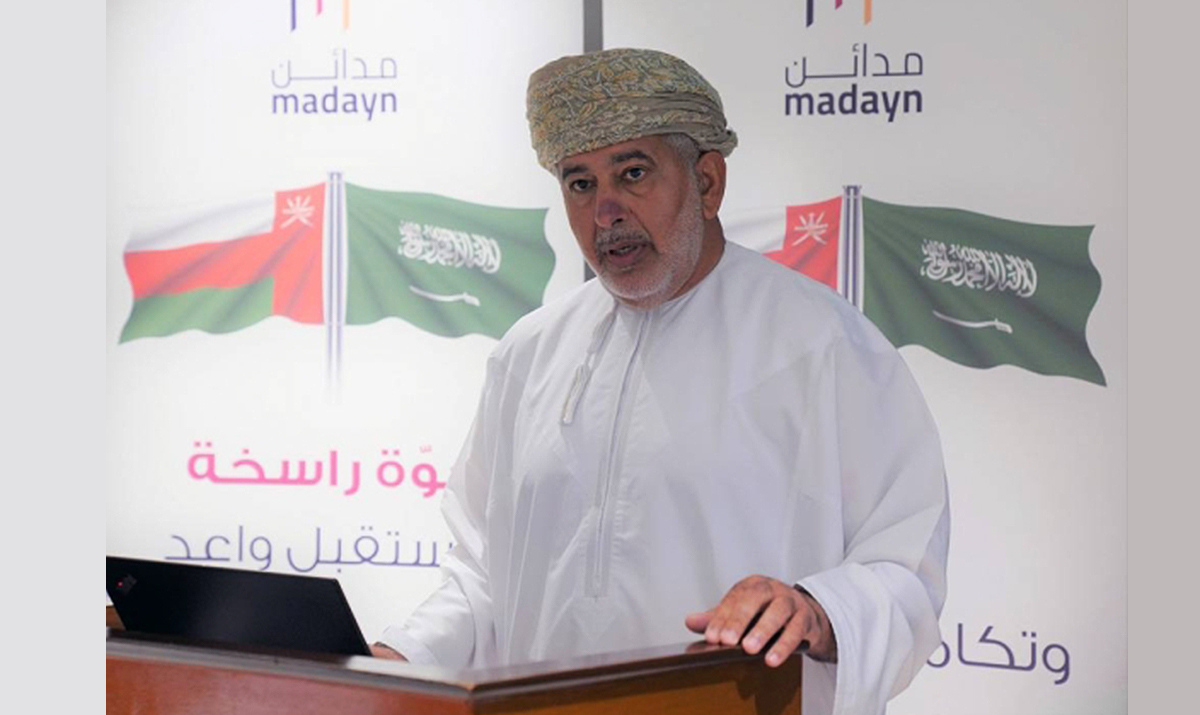 29 May

Interview with Hamad Humud Al Qasabi, Former CEO, Public Establishment for Industrial Estates

What is Public Establishment for Industrial Estates' (Madayn's) main mission?

Madayn is a government entity established in 1993 to drive Oman's modern industrial revolution that began with the establishment of the Rusayl industrial city in 1983. Today, Madayn manages and operates ​​10 industrial cities located in Rysayl, Sur, Sohar, Raysut, Nizwa, Al Buraimi, Samail, Ibri, Al Mud​aybi and Mahas along with the Knowledge Oasis Muscat and the ​Al Mazunah Free Zone in Dhofar. Oman's industrial cities were created to provide an investment-friendly environment with basic infrastructure and integrated services. Benefits of this model for investors include developed and equipped lands with basic services such as water, electricity, telecommunications and roads; human resources support; installed service models; and provision of investment service centers that provide businesses all necessary assistance in establishing operations.

Oman is currently developing all sectors under its Vision 2040 strategy. Madayn plays a crucial role in the program by providing attractive investment environments throughout Oman. Madayn has so far attracted investments of around $46.6 billion through its industrial cities, with current aspirations to increase this amount by around $38.8 billion. To reach these goals, efforts are now being made to expand the types of services and incentives provided to investors. Madayn's overall mission is to utilize existing natural resources and Oman's strategic location to develop various fields and achieve human and economic development. Included in this mission is a keen focus on sustainability. Efforts are being made to preserve the environment by increasing the use of renewables, such as the construction of a solar energy station in Sohar and developing smart and green cities. Oman has set a goal to have net-zero carbon emissions by 2040, and Madayn aims to play a significant role meeting the government's goals.

What kind of potential does the Omani market represent for US investors and businesses?

Oman has many advantages due to its geographic location and available resources. The local industry is an effective and profitable vehicle due to our sharp focus on clean energy and technology. Investment in Oman and its industrial cities is open to everyone. Our country has long been known for its hospitality and fair treatment of all cultures throughout history. We are an attractive destination for US investors due to our free trade agreement that offers benefits to both parties. We hope the American side will take advantage of these incentives and invest in Oman's industrial cities. Currently the number of American investors in the country is limited, but there is huge potential to grow the number of US businesses exporting products from Oman to the region and to the USA.  We welcome American investors and consider the USA an extremely important market; investment in Oman will be of great benefit to both parties.

What are Madayn's top priorities in 2023 and beyond?

Our current top priorities are to maintain the readiness of our current industrial cities to provide all services to investors; expand the scope of these assets; up the use of new technologies in the management of these cities; sharpen focus on clean energy and research and development; and — most importantly — build qualified human capital to support our goals. We have more than 60,000 workers in our industrial cities. It is crucial we support these individuals and give them a decent life.